The best chapter books for elementary kids - This amazing list includes selections for early readers through teens. Every parent and teacher will find good and appropriate books here, all curated by a former teacher and homeschool mom who included a summary of each book.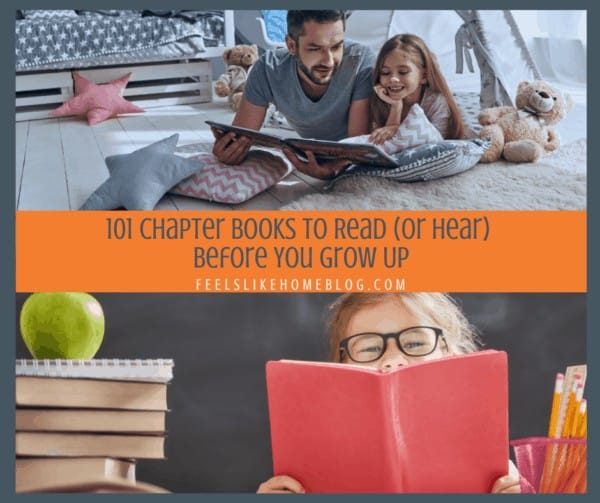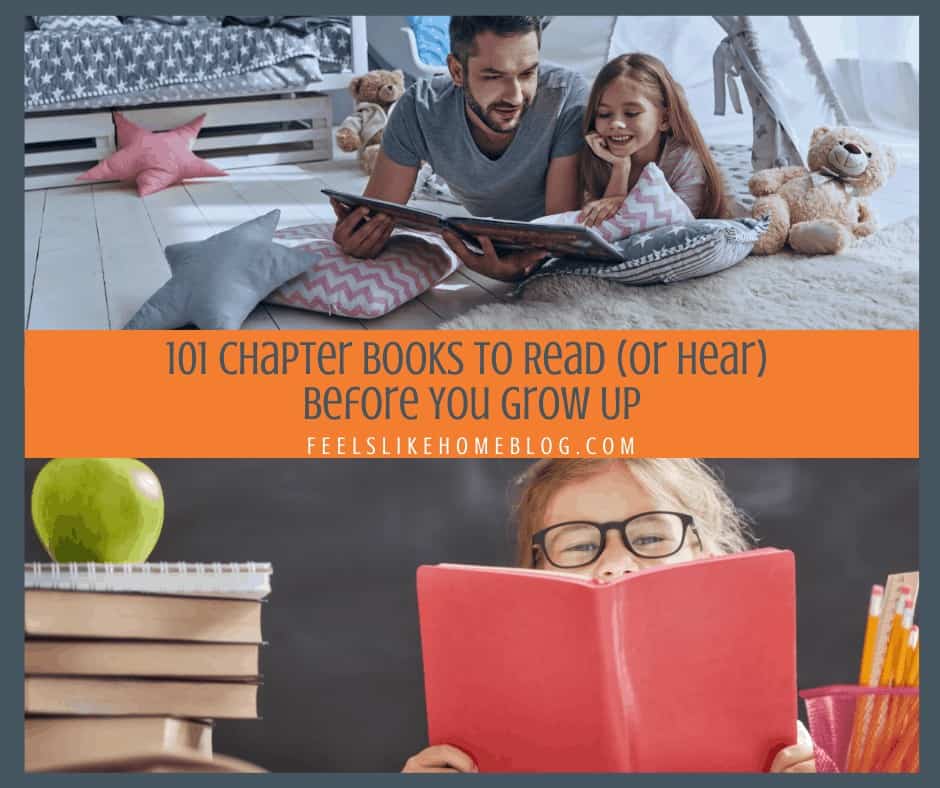 It is worth noting that Grace loves a particular series of fairy books, but I hate them. Hate them. The text is dull and not well written. It's the book form of candy, empty words without any redeeming intellectual value.
There are probably books in your children's lives that are the same way.
Why not feed their little brains with good literature instead of junk books?
Just like I limit the junk food in Grace's belly, I limit the junk books in her brain. I'll loosen up a little when she's old enough to read her own books, but as long as I'm doing the reading, we are reading the good stuff.
If I am going to take the time to read to Gracie (and I do, every single day), I want to hear her a book that is stimulating. I want a story that draws me in and makes me want to read just one more chapter! I want it to expand what Gracie knows - either in experiences or feelings or understanding of the world. I want a story with layers - something she may come back to again as an older kid or even an adult.
There is no junk food here. (There's also no junk food on my list of 101 Picture Books to Read or Hear Before You Grow Up. )
Visit the Christmas gift guide for families for hundreds more gift ideas!
I've read almost every one of these books, either in my own childhood or recently. There are a few I haven't read but I included to round out the list to 101. I noted where that was the case, and I included them only at the recommendation of someone I respect (most often our favorite public librarian).
One more note - Not all of these are appropriate for a 5-year-old. Use your own good judgement to know what your kiddo is ready for.
For more book recommendations, check out the Reading & Writing Index.