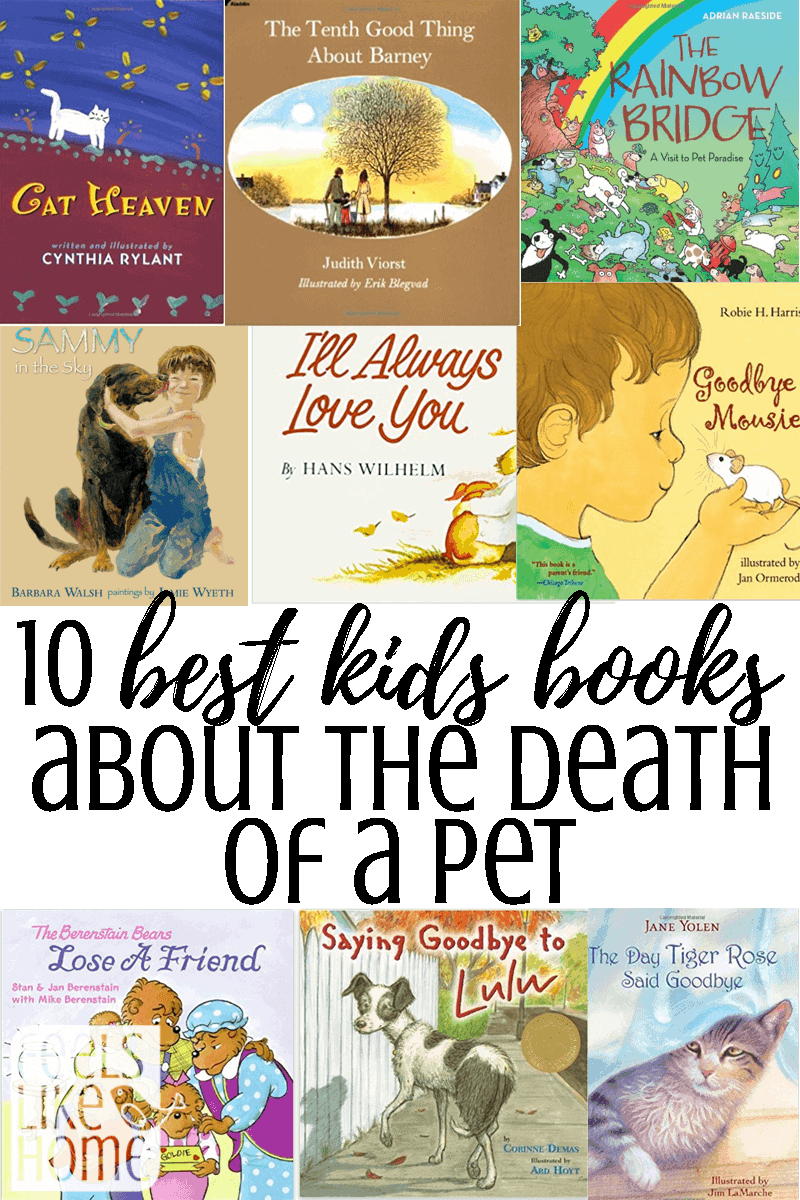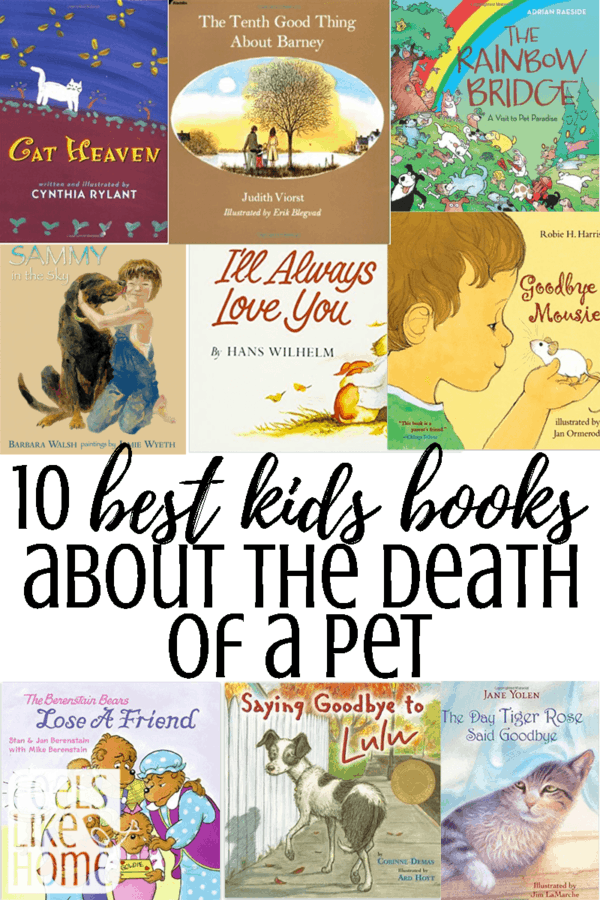 Pin
If you follow me on Instagram or Facebook, you might have seen that my sweet kitty, Sammy, died two weeks ago. He was 16.
Sammy was the third of our kitties to pass in about three years which makes it that much worse. They were all pretty old, but that also means that all three were part of the family for my kids' entire lives.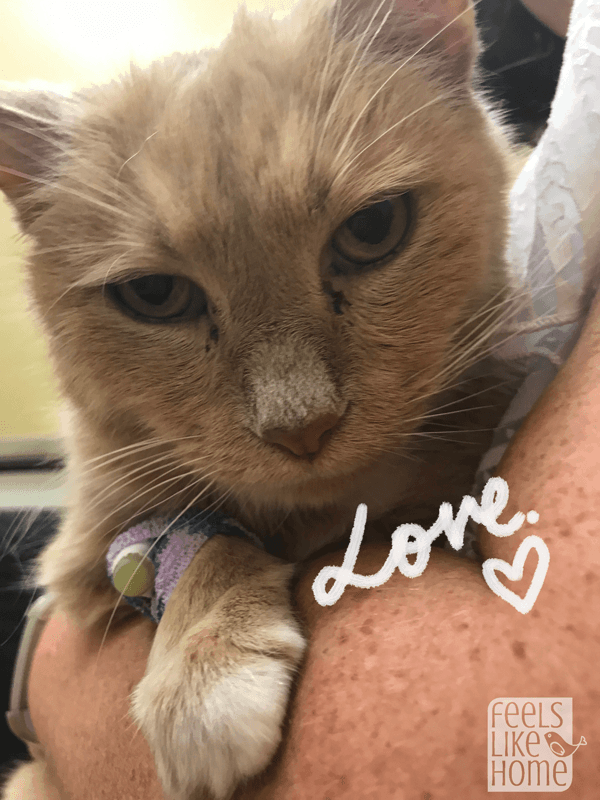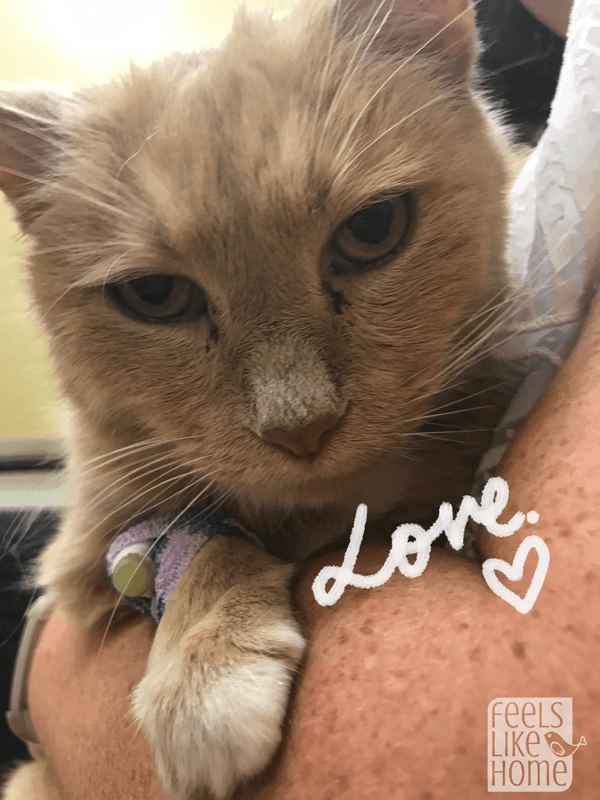 Pin
Sammy was the best cat I ever had by far. He was very friendly and liked to be scratched and cuddled. He liked to be with me wherever I was. He sat on my lap often. He never peed or pooped outside of the litter box. (What a blessing!) He was just a really, really good, sweet boy.
About a year ago, I noticed that Sammy was looking bad, but I hesitated to take him to the vet because I knew it would cost at least $300 to do blood work and so on and that it was entirely possible that he was just getting old. So I waited.
Then one day, I noticed him sitting in front of the food bowl and just looking at it. Concerned, I scooped him up and looked in his mouth. He had only his four canine teeth and a couple in the front - no others. No wonder he looked bad. He was starving because he couldn't eat the solid food.
From that day on, I fed poor old Sammy six times a day, always locked in the bathroom together so that our three kittens wouldn't push him out of his dish of food. I would sit with him while he ate and tell him what a good boy he was and pet him.
When he was hungry, he would find me and reach up to paw at my leg. Some days, he ate more than six times but rarely less.
In the last couple of weeks, I noticed that he was getting thinner than usual, and I determined to call the new vet at the end of our road. (Our old vet is about a twenty-minute drive, and that really stressed poor Sammy out. Plus it was a fancy animal hospital and everything was super expensive.) But our cruise was coming up, and I couldn't really spare the money to take him. So I waited again.
When our cruise was cancelled (thanks to Hurricane Irma), I could free up some money to take Sammy in. The morning that I called, he stopped eating all together. He did ask to eat in his usual way, but when I fed him, he only licked the food and took one tiny nibble. I tried to feed him again later on, and he wouldn't eat at all.
I called the vet's office and they gave me an appointment for the afternoon. When we took him in, my sweet boy was stoic. He never complained as the vet felt his underweight body, even though she said afterwards that he had to have been in a lot of pain because of the kidney failure. They drew blood and before long, we knew that his condition was terminal.
The vet gave me several options including daily IV fluids, special low protein food, and daily meds, but I didn't feel that would be fair to the sweet boy who had brought me so much joy over the last 15 years to keep him alive for months with daily injections and pills. Why put him through that? I chose to euthanize him because it was the best way to relieve his suffering.
I cry as I type these words. I'm so sad to have lost him and so thankful that our cruise was cancelled. If we had gone, he would have stopped eating and probably died at home, alone, and I wouldn't have gotten a chance to say goodbye.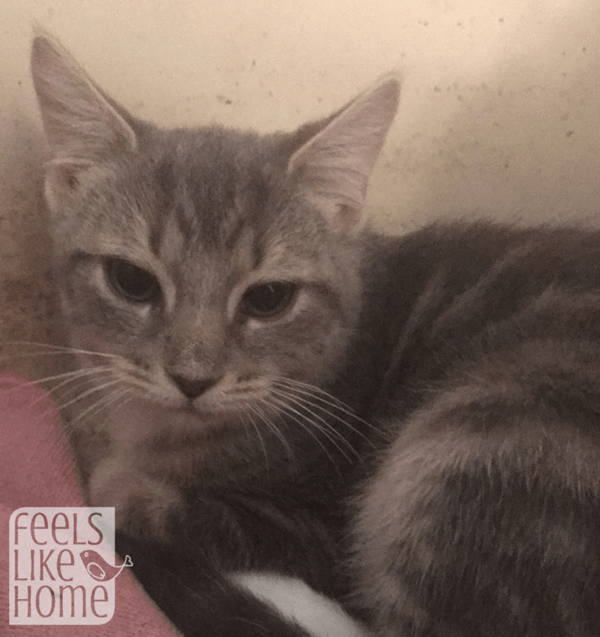 Pin
Just like the last time we had to say goodbye to one of my old babies, we wasted no time in getting a kitten to take his place. Both times, it has helped tremendously with our grieving process to have a new personality to love.
In this case, our first new kitten, Henry who is gray, was very shy (he was so outgoing at the shelter!), and my kids were pretty upset about that. After a week or so, he eventually did settle in and get more adventurous, but it took the addition of a fifth kitty to bring him out of his shell. That was Nittany who is all black and a crazy, wild man. (Pity poor Joe who doesn't like cats.)
It's funny how things happen. I wanted Nittany from the beginning, having seen him on the shelter's website. But he was living at the vet's office for a couple of weeks as one of his bunkmates had ringworm. I couldn't get him, so I let the girls choose someone else and that was Henry. But after I decided that Henry was too shy and we needed another kitten, Nittany was back at the shelter and adoptable. Yay for me! So we all got just the kitten that we wanted.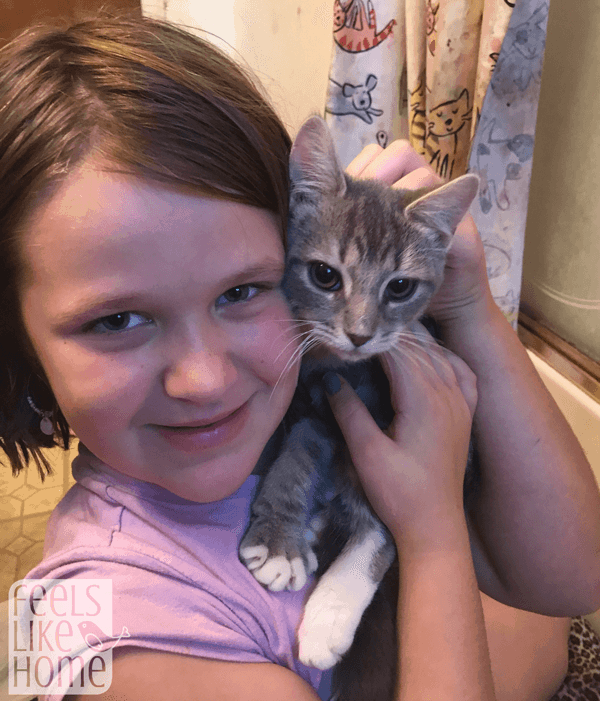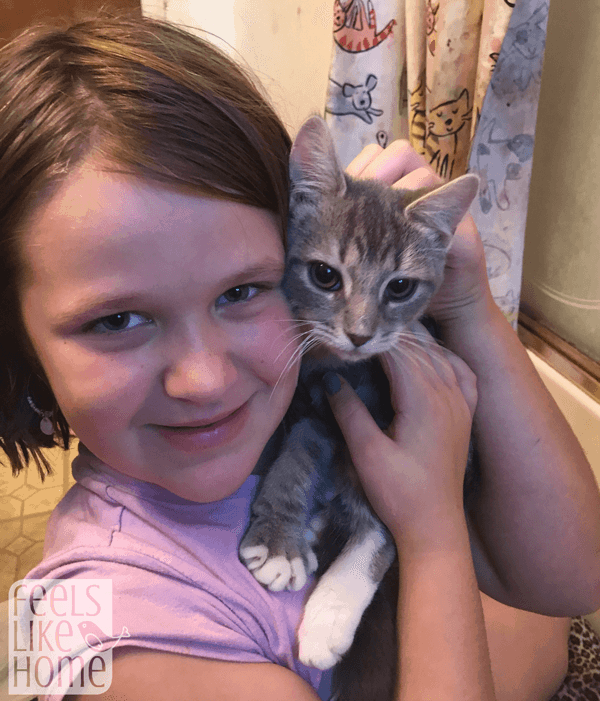 Pin
Grace is 10 now, and she remembers pretty clearly when my mom died four years ago. I didn't need to explain anything about death or heaven to her because she already knows. She knows that Grandma is in heaven, and she believes that all our other kitties are in heaven with Grandma. Grace chose to stay in the room with me when the vet administered the medicine to put Sammy to sleep.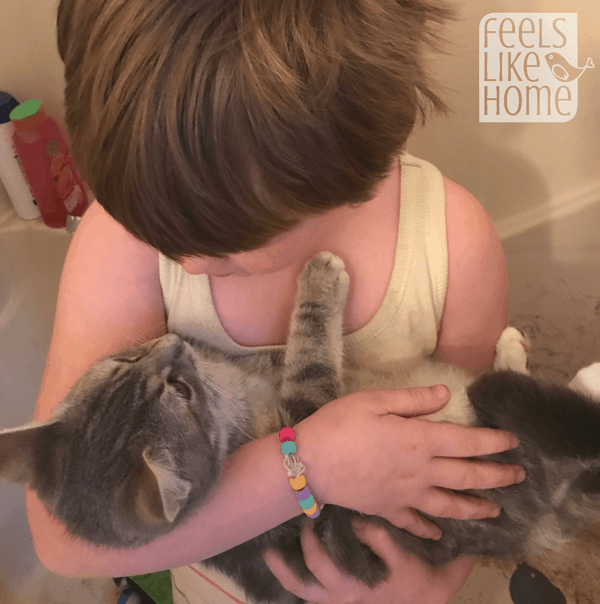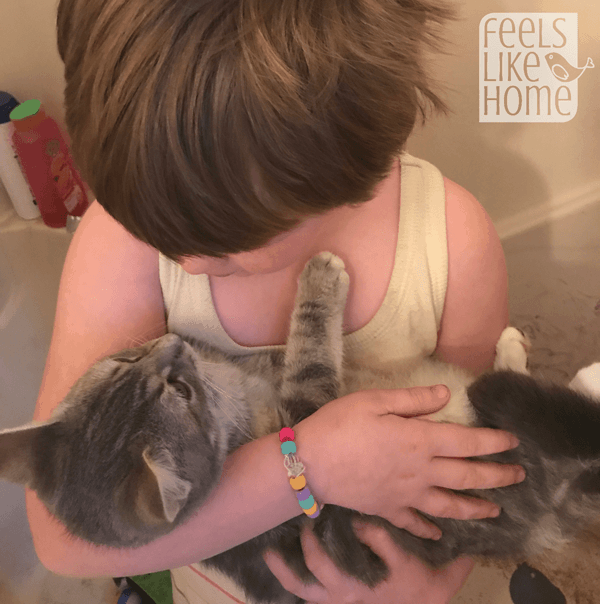 Pin
Allie on the other hand is just 6, and she has no recollection of Grandma at all. She does remember some of our other kitties who have passed, but she still has questions about Sammy and what happened, so I went in search of some books on the subject.
10 Best Books for Kids About the Death of a Pet
The most important thing to remember about your child and the pet you lost is to validate her feelings. Let her know that it's totally normal to be feeling sad and missing her pet. Repeat her sadness back to her, and let her cry. Be there to support her, but never ever tell her to quit crying or that it's not so bad. To her, it really is that bad. It really does hurt that much.