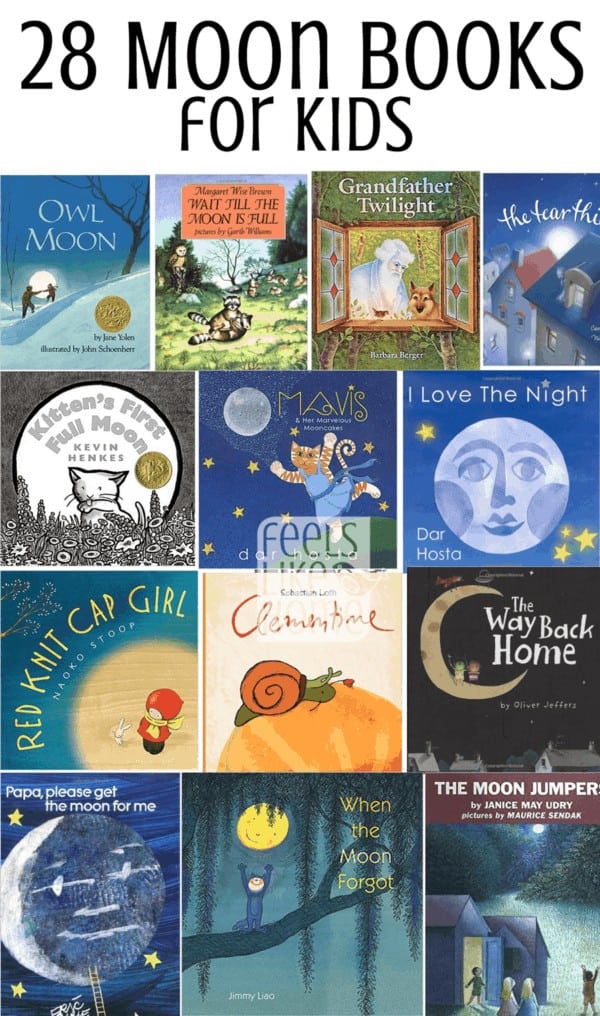 We are beginning a moon unit, and I have collected together what I think are the best moon books for kids. These books are all fiction (non-fiction in a separate post coming soon), and they would be great for any preschool or elementary unit or lesson dealing with the moon.
As I was writing this, it seemed like almost all of them were award winners. There are truly some gems among children's literature here!
Did I forget anything? Please tell me in the comments if you know of a book that's not on my list!
For more book recommendations, check out the Reading & Writing Index.