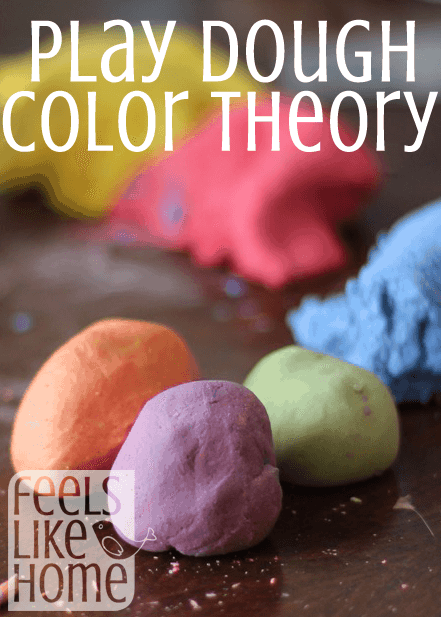 Pin
What kids don't love play dough? I know mine do.
One of the things they love most about dough is mixing the colors. If I've spent money on little yellow tubs of dough, the very last thing I want them doing is mixing it into mud. So that doesn't go over very well around here.
I had the bright idea recently to color a big batch of play dough using the primary colors and encourage the girls to experiment with mixing. It was a super fun activity, and they both played for over an hour.
Score!
Materials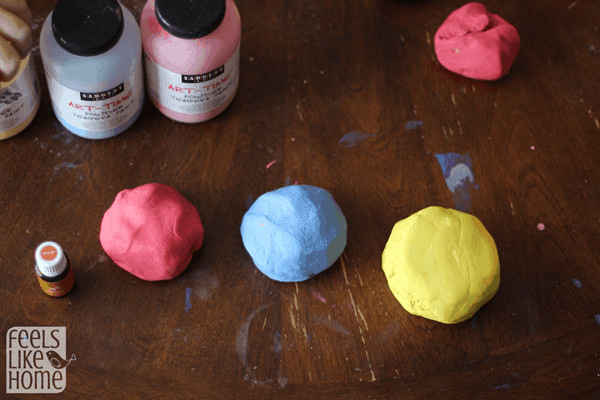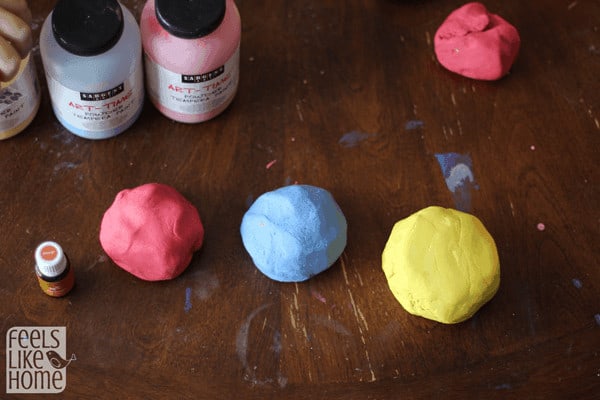 Pin
The materials were pretty simple.
A big batch of play dough - I colored salt dough as in this post, but I think a different recipe might work better. The salt dough dries quickly and gets pretty crusty on the outside.
Orange essential oil - I put 15 drops of essential oil in the dough recipe to give it a nice scent. Bonus is that it made our hands nicely scented, too!
Instructions
Divide the dough into 3 equal parts, one for red, one for yellow, and one for blue. Give each child a ball of each color and encourage her to mix it as much as she wants.
I gave Grace, who is 7, her dough, and she went to town mixing all the colors quickly.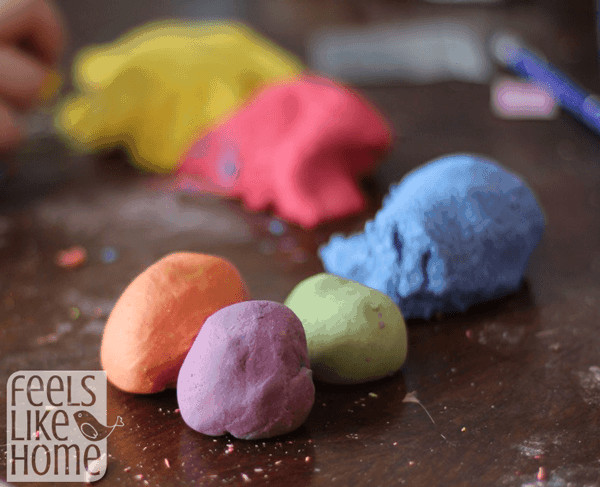 Pin
Allie, who is 4, didn't knead hers as much, so the primary colors stayed truer longer.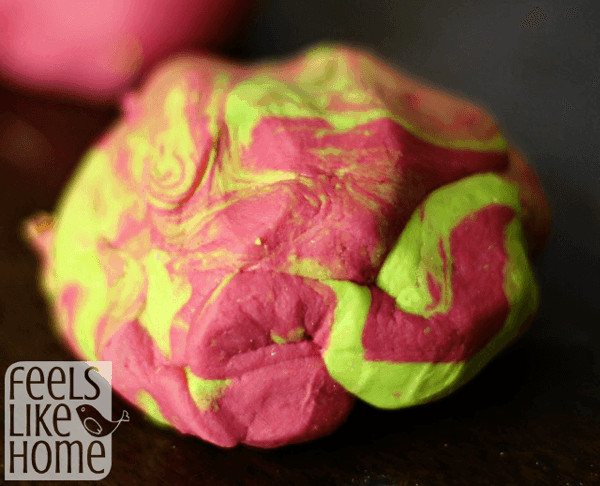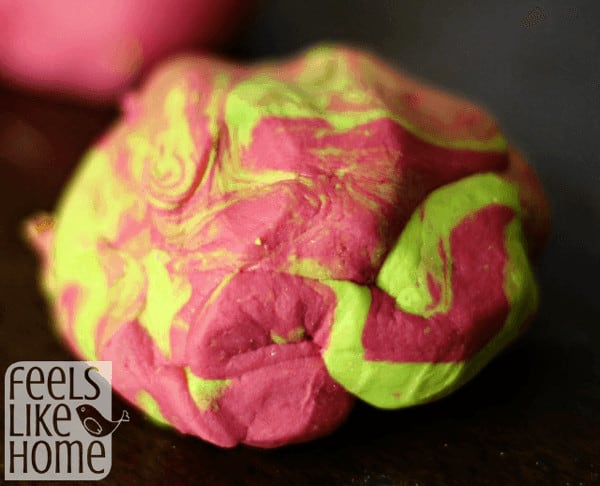 Pin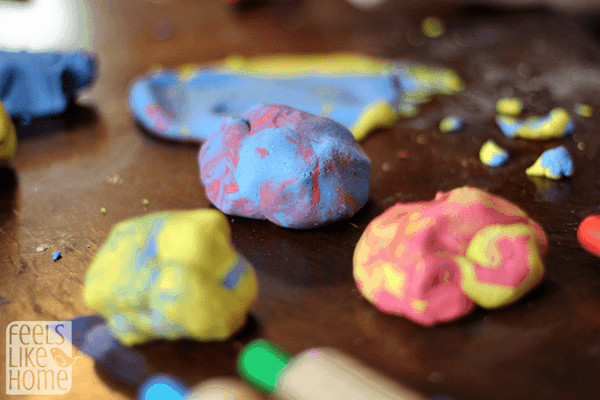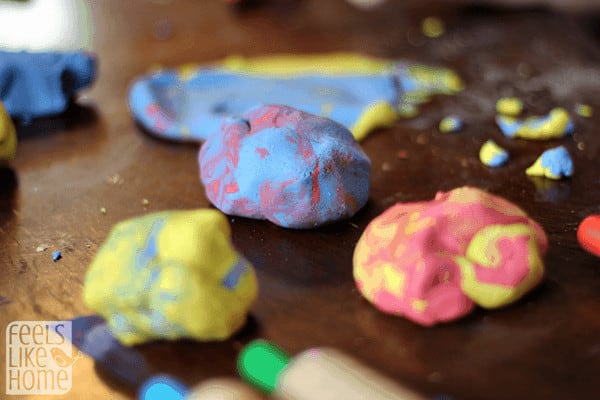 Pin
Grace made rainbow dough after she mixed the other colors. This, of course, led pretty quickly to brown, which you'll see below.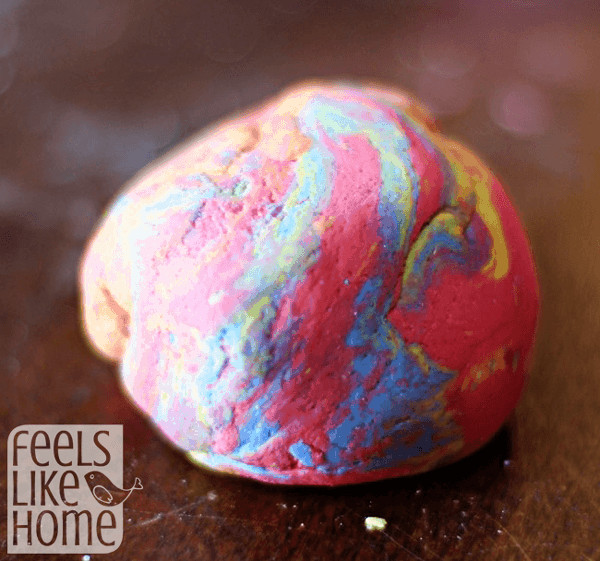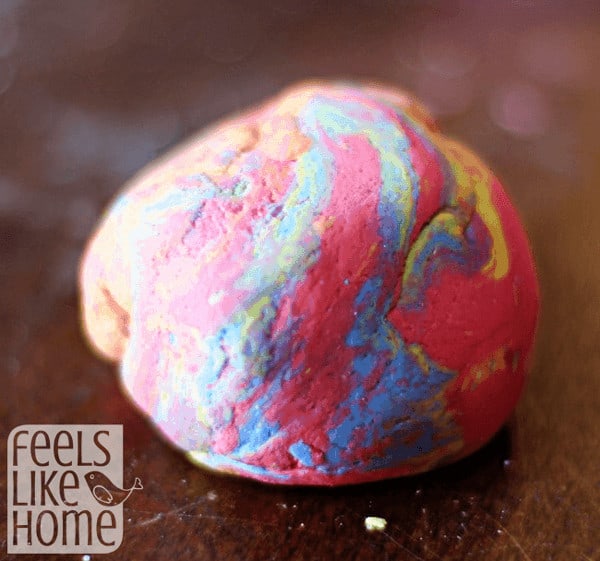 Pin
We got the dough tools out, and the girls rolled and cut the dough. They used cookie cutters and made shapes, too.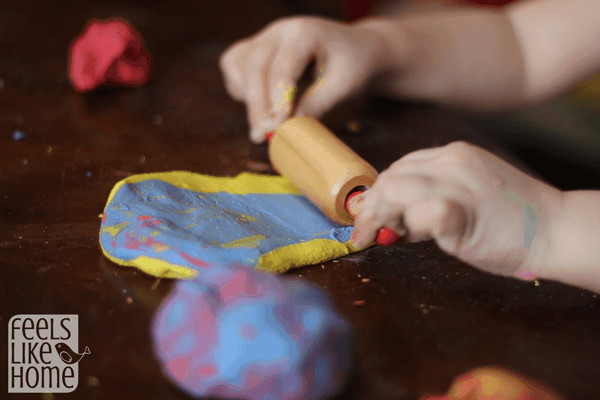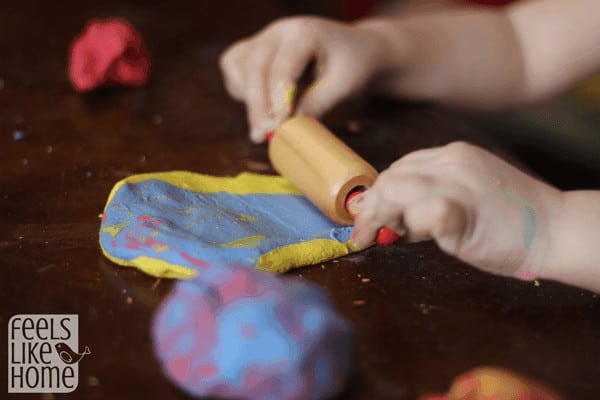 Pin
It was interesting that the play didn't lead to mixing of the colors. As you can see, Allie's colors didn't mix much at all.
The last time we colored dough, I didn't want the colors to mix, and they did. This time, I did want them to mix, but they didn't. Clearly, I don't know much about this color mixing business.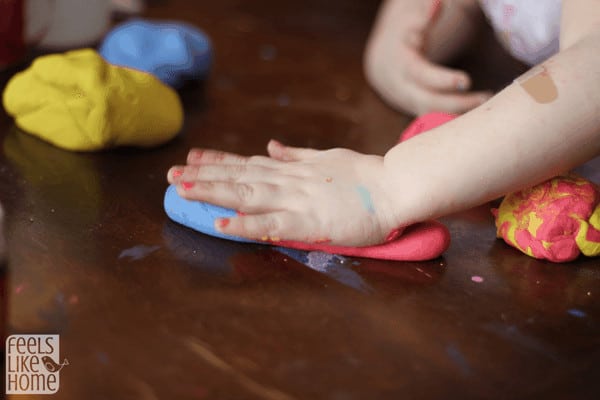 Pin
Once we got Allie's dough mixed and she had all six colors, she quickly made a pumpkin. She was so proud of herself!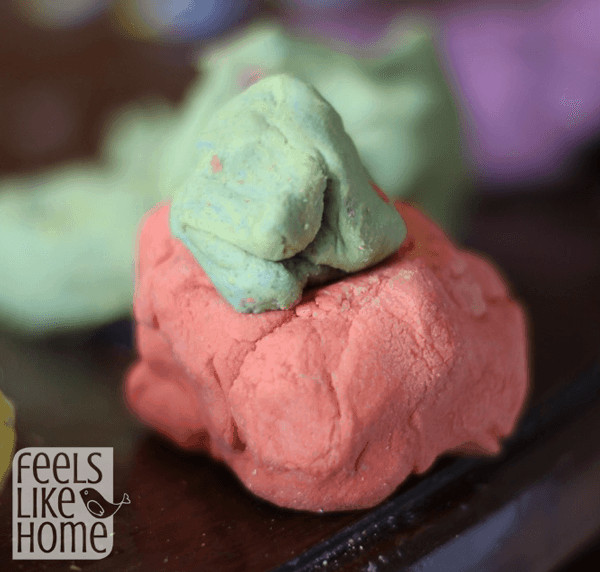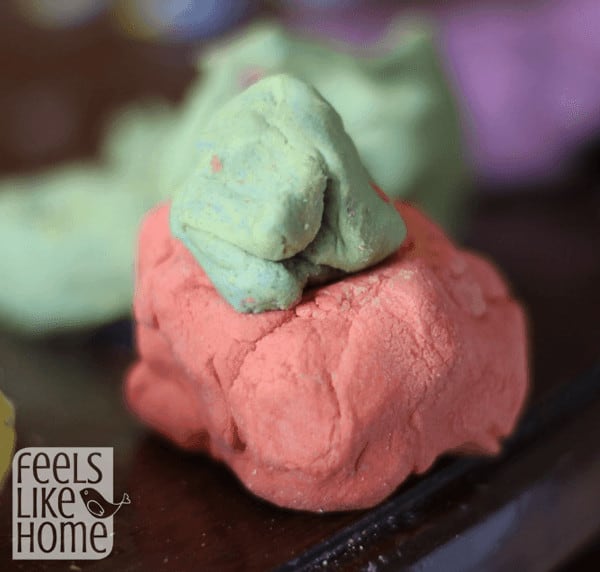 Pin
I wish I'd taken a better photo of Grace's brown bunnies, but this was the best I got. After she mixed her colors all together, she made a momma and a baby brown bunny. We baked these in the oven, but they broke when we tried to take them off the cookie sheet.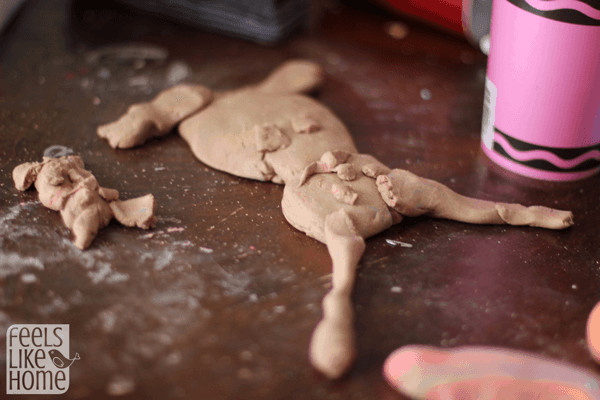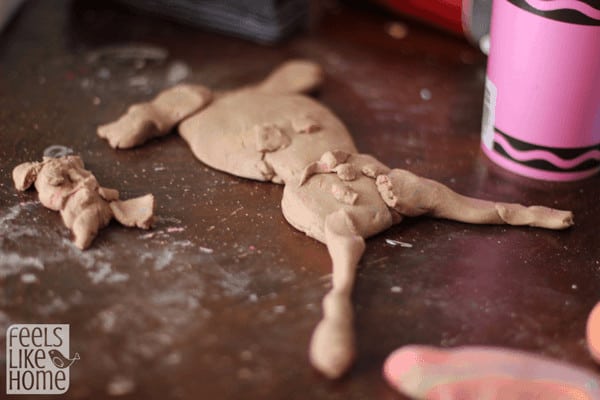 Pin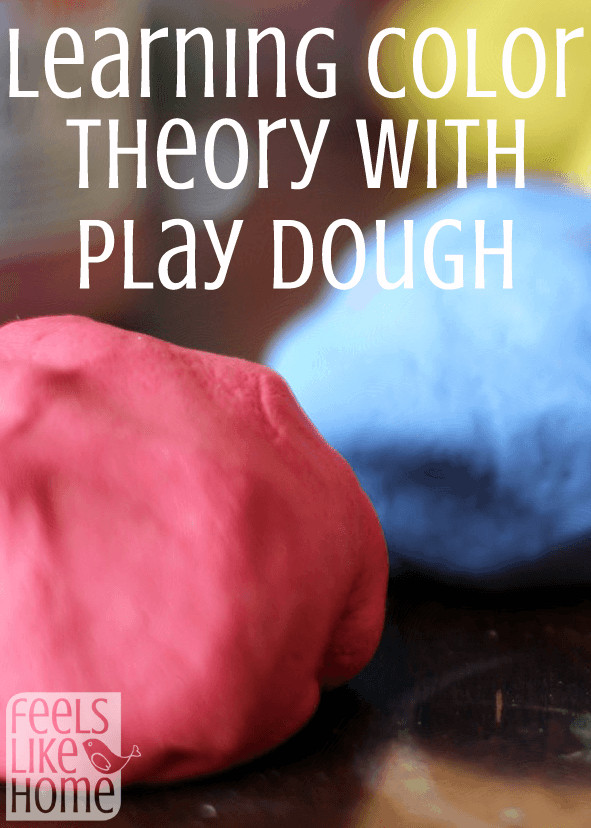 Pin