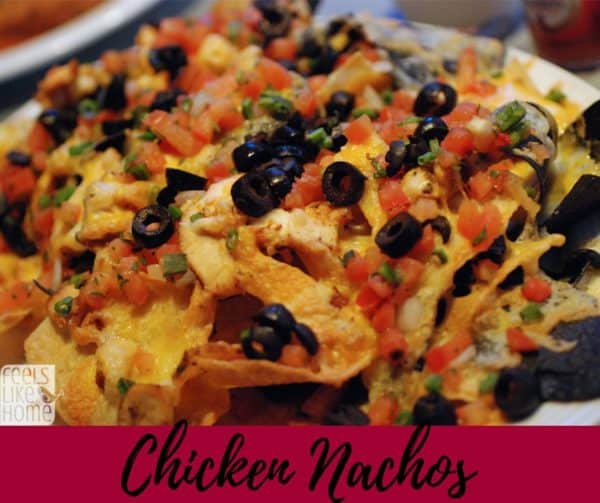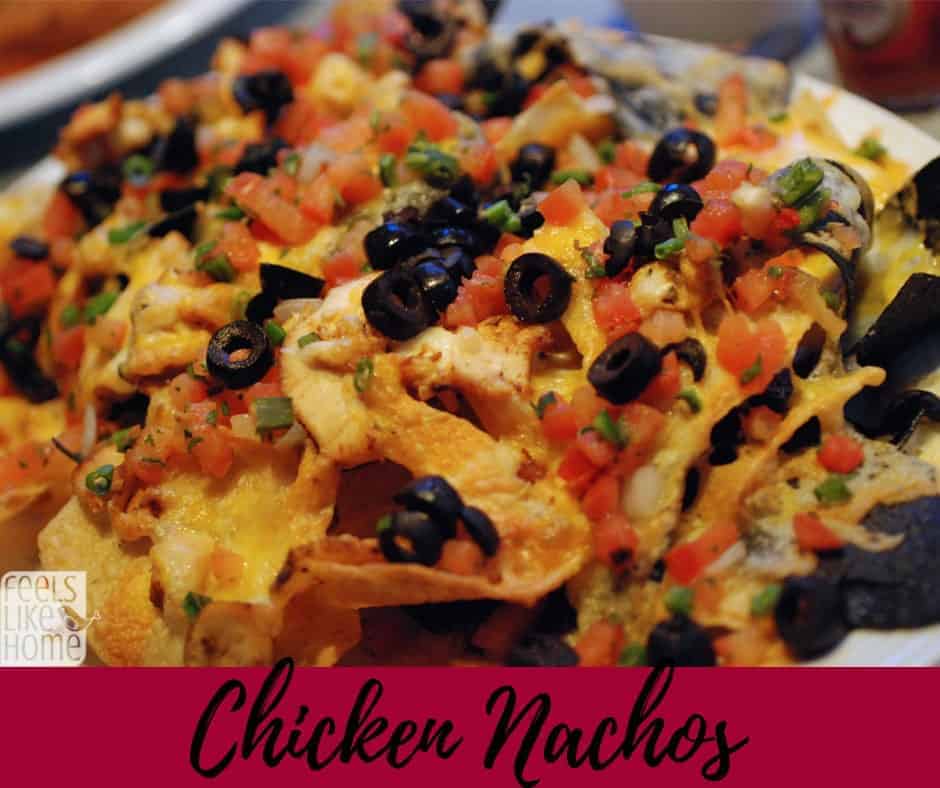 For the last couple of weeks, I have been unapologetically devouring comfort food.
Lots of it.
Hot Pockets, pizza, ice cream, baked potatoes with cheese, French fries.
I have not exactly been the picture of healthy eating. That's not the whole story, really.
Sometimes, Joe makes healthy food like potato chowder or spaghetti with chicken, and I eat that, too. But if I have a choice, I've been really hungry for the less than healthy comfort stuff.
I think it has something to do with pregnancy. It's a good excuse.
Several years ago, I hosted a Pampered Chef party, and the consultant made these baked chicken nachos. They are really tasty, just the kind of thing I've been craving.
If you make your own baked tortilla chips and maybe add some shredded romaine lettuce, these could (almost) pass for a moderately healthy food.