How to make the best BBQ sliders with shredded chicken or pulled pork - This simple and easy recipe makes a quick supper with Hawaiian rolls. Includes a recipe for homemade BBQ sauce.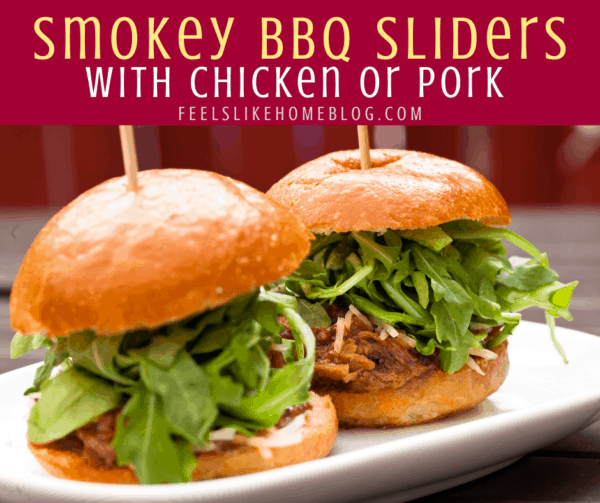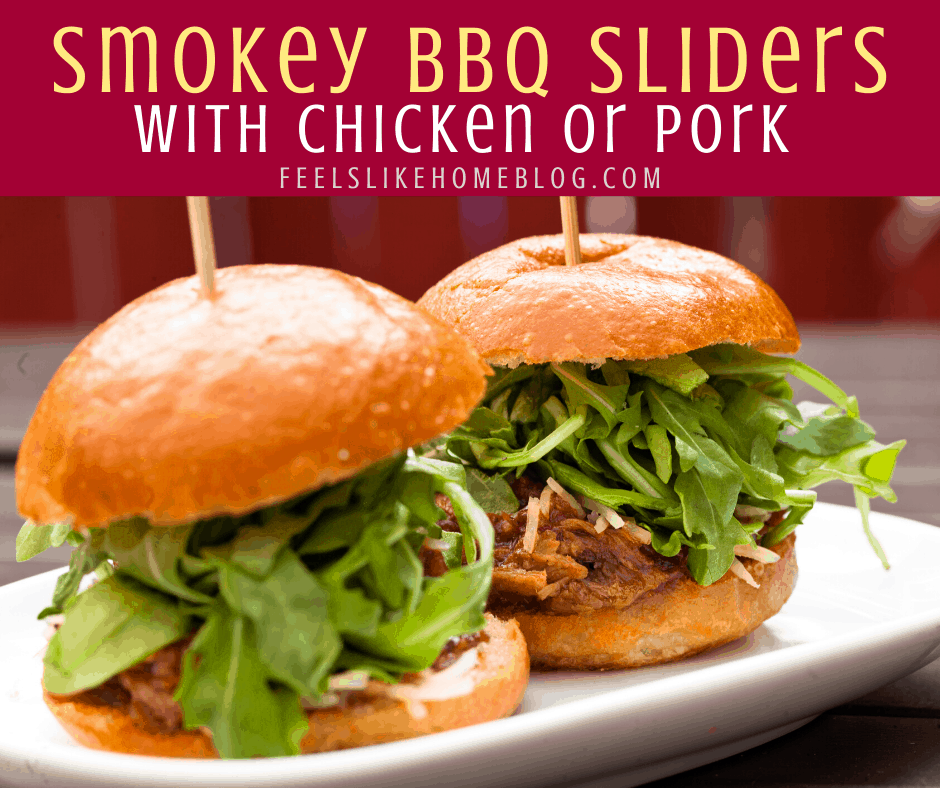 My friend, Jeanne, had a Pampered Chef party last week, and her consultant made this chicken. It was so good that I had two sandwiches.
Really, really delicious.
I love BBQ, and this recipe didn't disappoint. It's great as sliders with pineapple slices, but I think it would also be delicious over rice or pasta or even over mashed potatoes. Throw some coleslaw dressing over cabbage mix from the produce section of the grocery store, and dinner is served in less than 30 minutes!
How to Make Smokey BBQ Sliders
Heat oil in a large skillet over medium heat. Sprinkle chicken or pork on both sides with 1 ½ tablespoons BBQ rub, then place in skillet. Cook until nearly done.
Add garlic, onion, and pepper to the skillet and cook until meat is no longer pink and vegetables are tender. Use two forks to shred the meat or simply slice it thin with a knife.
In a small saucepan, combine ketchup, remaining 2 tablespoons BBQ rub, brown sugar, and apple cider vinegar. Bring to a boil, stirring occasionally. Remove from heat.
Pour BBQ sauce over the meat and vegetables and mix to distribute throughout.
Place a spoonful of meat mixture on a slider roll and add a slice of tomato and a slice of pineapple.
Recipe