How to make the best heart-shaped mini pizza recipe - This quick and easy DIY tortilla pizza gets crispy when baked in the oven and makes a simple appetizer or light supper for kids. Use whatever toppings you like.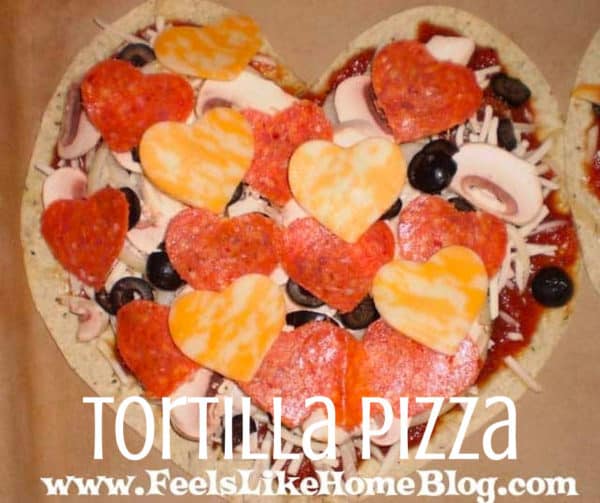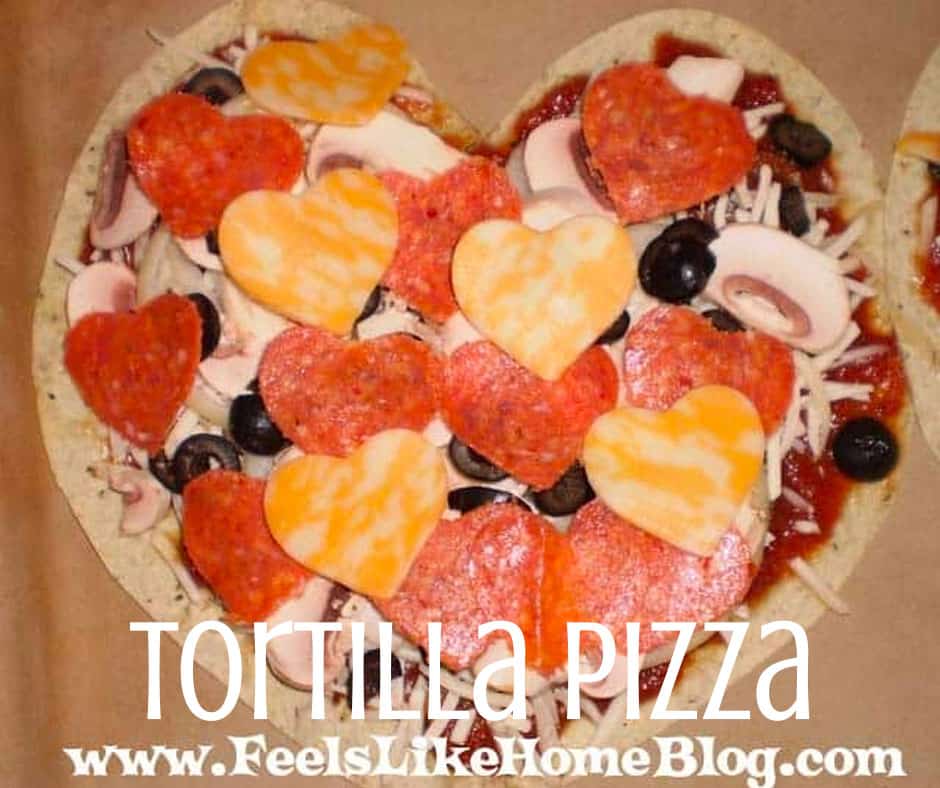 Joe, Grace, and I made heart-shaped pizzas on Valentine's Day. They were yummy, and 2-½ year old Grace was delighted to make a silly food that is similar to something she loves (that being pizza).
Little kids love taking familiar things and making them silly. That's what makes these pizzas the perfect fun meal.
Joe and I recognized that these pizzas weren't going to be very filling, so we put mushrooms and black olives on ours. Grace made hers with only cheese and pepperoni.
Joe's pizza, before it was cooked: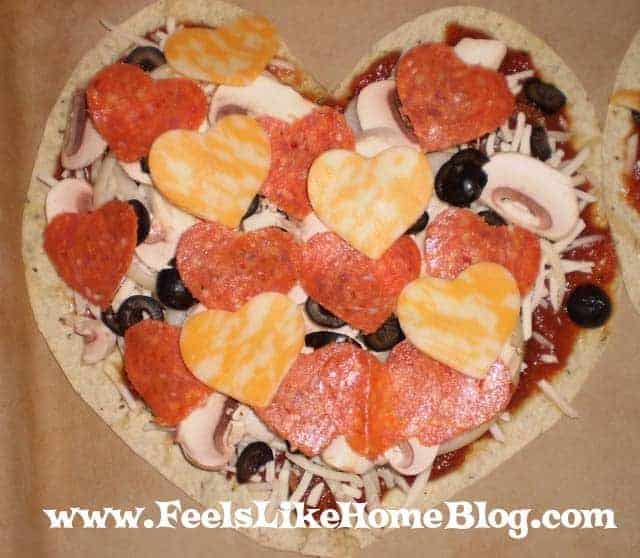 My pizza, after it was cooked -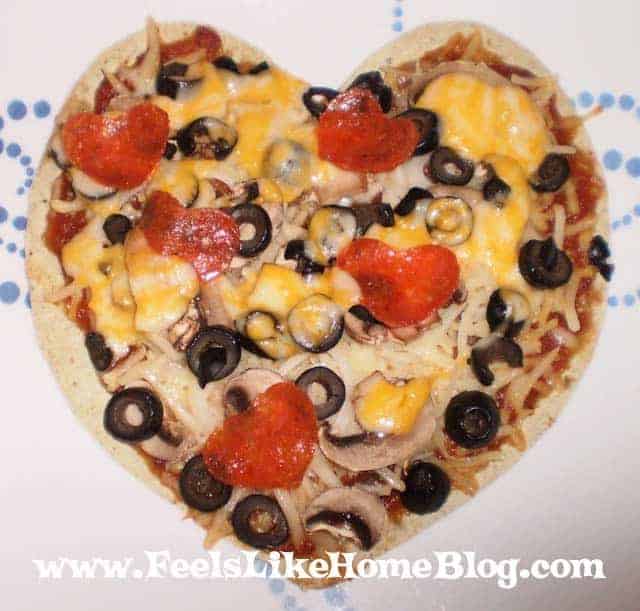 I didn't get to photograph Grace's pizza before or after cooking. She ate it too fast. Hers had only sauce, cheese, and pepperoni on it.
How to make an easy heart-shaped pizza
This is so easy, it can hardly be called a recipe.
Gently fold the tortilla in half and cut it into a heart shape with kitchen shears. Don't crease it or it will break in half.
Spread with pizza sauce. Don't use too much or your tortilla will get soggy.
Sprinkle with shredded cheese.
Cut pepperoni into heart shapes with a mini cookie cutter and add to the pizza.
Cut the sliced cheese into heart shapes and add to the pizza.
Add any other desired toppings.
Bake for 10 minutes at 400 degrees. Keep your eye on it to make sure it doesn't get too crispy or too brown.
Note: These pizza make great portions for young children. Grown ups will want more food, so don't rely on one pizza for your meal. In fact, this is barely an appetizer for an adult. Plan on having your pizzas with a heartier meal. Here are a few quick and easy meals that would be good alongside the heart-shaped pizzas:
Recipe