Quick & easy homemade chicken curry is a flavorful Indian-inspired dish made in just 15 minutes. Tender chicken is cooked in a rich homemade curry sauce that's perfect over rice!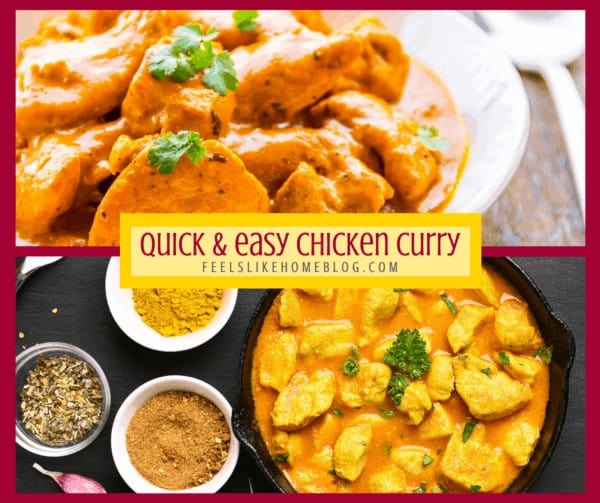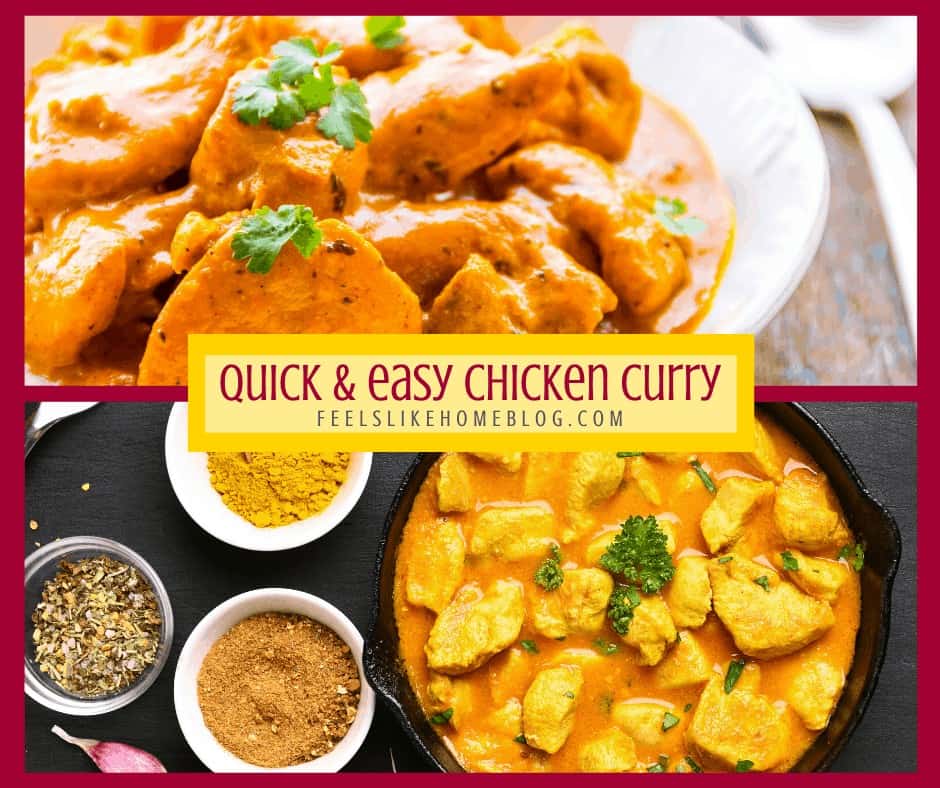 Joe and I have started a new adventure, inspired by our friend, Joanne. Joanne, who normally cooks very little, has made it her mission to cook a new recipe every week. In order to accomplish her goal, she has borrowed an assortment of cookbooks from friends and family. She marked the recipes she liked, and she's working through the marked pages one week at a time.
We were inspired and have decided to do the same. This was our first experiment. It was absolutely delicious.
How to make quick & easy chicken curry
Cook the rice. This is the step that takes the longest, so get it started right away. I prefer basmati rice, but your preferred variety will be fine. Minute Rice will be the quickest. Cook the rice according to the package instructions except for one thing - use chicken broth instead of water.
Prepare the sauce. Sauté together the carrots and onions in olive oil for 3 minutes, then add the mushrooms. Continue to heat until the carrots are crisp-tender. Add in the curry powder, raisins, coconut milk, salt, and pepper.
Add the chicken to the sauce and cook another 5 minutes.
Make a slurry of 1 tablespoon cornstarch to 3 tablespoons warm water. When this is thoroughly blended, stir it into the chicken and sauce mixture in the pan. Simmer for another 5 minutes or until the sauce is the thickness you desire.
Stir chopped cilantro into the hot rice.
Serve in a bowl by topping 1 cup of cilantro rice with ¼ of the chicken mixture. Spoon a generous amount of sauce over the whole thing.
Recipe
Here are a few other quick & easy chicken recipes you might like: