These are the best Christmas cookies & candy recipes - Classic, simple & easy homemade recipes for a cookie exchange and ideas for a nice platter or party tray. Some are no bake, and some use cake mix.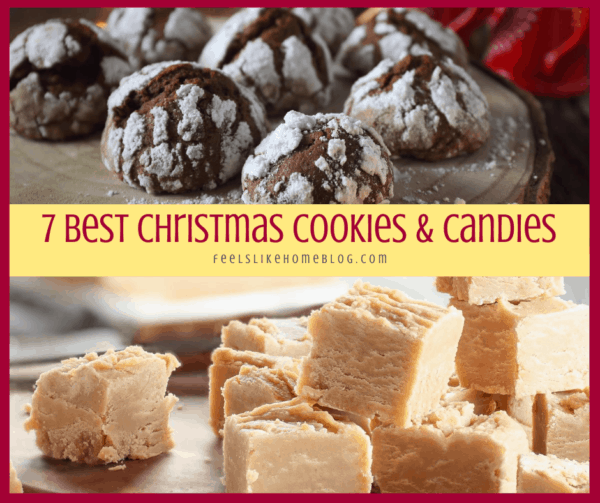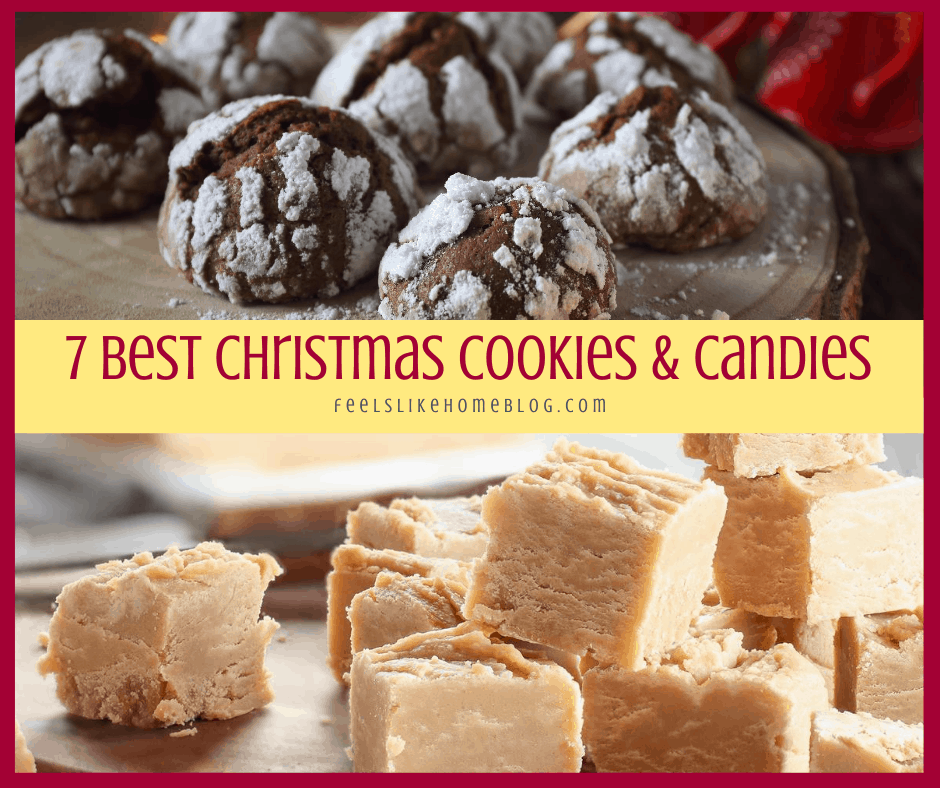 One of my Christmas season goals is to make special holiday treats with Gracie at least twice.
Every year, we make some holiday treats and package them up to distribute to our neighbors. It's a little token of good will, and everyone loves some extra Christmas cookies.
I'm a little embarrassed to say this, but the most raved about cookie we've shared the last couple of years was actually a pre-made dough from the dairy case of the grocery store.
The horrors! The horrors!
I always get a little anxious when someone asks for the recipe, but really, there's no shame in buying pre-made cookie dough. It tastes good or else they wouldn't sell it, and the fact is that my babe and I still went to the trouble of going to the store, selecting the dough, and baking it in our home. We still put time and effort into the process, even if the recipe wasn't an old family favorite.
2-year-old Grace likes to use a mini scoop to portion out the cookies onto the cookie sheet, and that is a great way to get her involved in the process. (Here are 10 tips for getting small children involved in the kitchen!)
While using pre-made dough is a definite time saver, and it also negates the impact of my lack of family cookie recipes, using it dough also cuts out a lot of the fun of cooking with Grace. I like to let her try to crack eggs, even if it ends up making a big mess. I like measuring together, teaching her about fractions. I like letting her stir the dough and pour ingredients into our KitchenAid mixer. I like doing all that stuff together. I don't even mind helping her to clean up her messes because we are working side by side. I'm helping her, and she's helping me. It's fun for both of us.
The Best Christmas Cookie & Candy recipes
So that's it. Combine the recipes above with some pre-made cookie dough from the dairy case of the grocery store, and you have our complete repertoire of holiday baked goods.