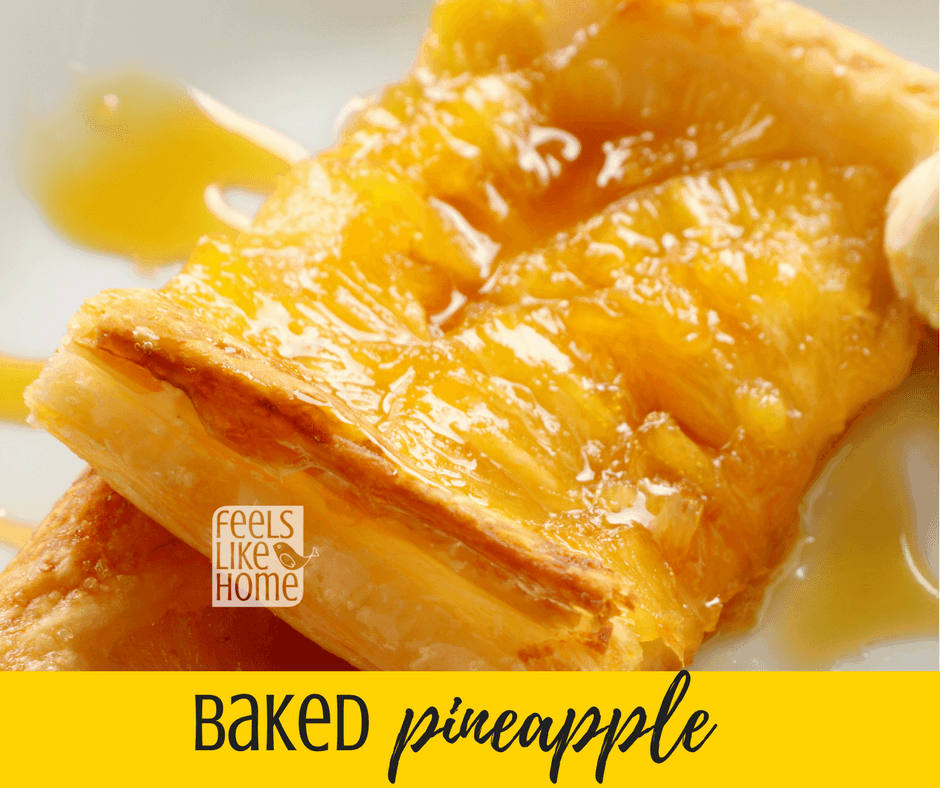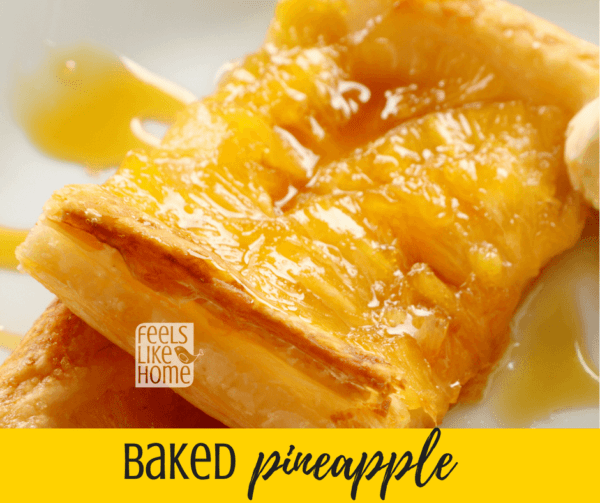 Baked pineapple casserole is a simple and easy Paula Deen recipe that can be a side dish or a dessert. It's sweet and creamy and delicious. With eggs, but no cheese.
I never had baked pineapple before my mother-in-law brought this to my house for Easter dinner. She had gotten the recipe from a Paula Deen cookbook that I had given her for Christmas the year before.
It was like eating cake for the main course, very sweet and creamy but light at the same time. The final dish is so sweet and wonderful that it could easily be served as a dessert.
Add a scoop of ice cream atop a warm chunk of this casserole, and you'd have a blissful bowl of deliciousness.
How to make baked pineapple casserole
This recipe is so easy!
Melt 1 tablespoon of butter.
Brush the inside of a 9x9 baking dish with the melted butter and then pour whatever butter is left over into a medium bowl. Add in pineapple, sugar, Splenda (you can use all sugar if you want, but don't use all Splenda or it will taste weird), water, beaten eggs, and vanilla.
Mix well.
Pour into the prepared baking dish.
Bake at 350º for 60 to 70 minutes or until a knife inserted in the center comes out clean.
Baked pineapple is perfect for Easter dinner
I was introduced to this dish at Easter dinner, so I associate it with that particular meal. Here are a few other recipes I like to serve for Easter: