Every year, we buy a glut of tomatoes, and Joe spends a full day blanching, peeling, blending and cooking homemade spaghetti sauce. A full batch or two lasts us through the whole winter.
My mom, Grandma, and Gran have shared lots of recipes over the years. This is one of them. I remember it fondly from my childhood. I think it started with Granny, who is my father's mother.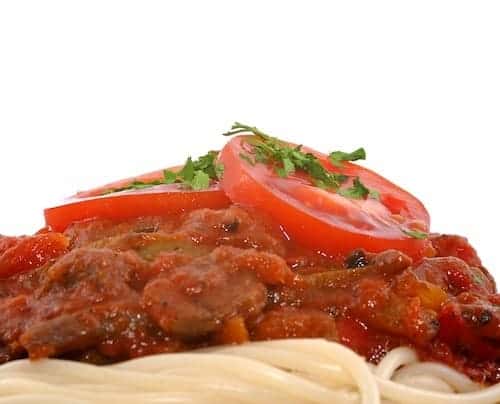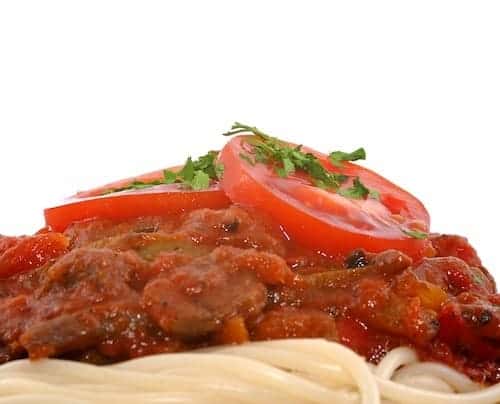 | | |
| --- | --- |
| | |
Blend tomatoes, half of onions, celery, and green pepper in blender to desired level of chunkiness. We like our sauce fairly smooth, so we blend ours for a good long while on Chop.

Transfer blended vegetables to a very large pot (at least 8 quarts). Add spices, tomato paste, mushrooms, and remaining onions. Cook for 3 hours, or until desired consistency is reached.

Preserve as desired. Makes 5 to 6 quarts.
We can our spaghetti sauce. You could also freeze it if you so chose.
© 2008 – 2018, Tara Ziegmont. All rights reserved.