How to make a warm turkey bacon wrap - This is the best quick and easy wrap recipe and very healthy! Great for lunch or dinner, and even kids enjoy it because of its simple ingredients! You can go wrong with turkey, bacon, and cheese, but you could also substitute ham or roast beef. Great weeknight meal.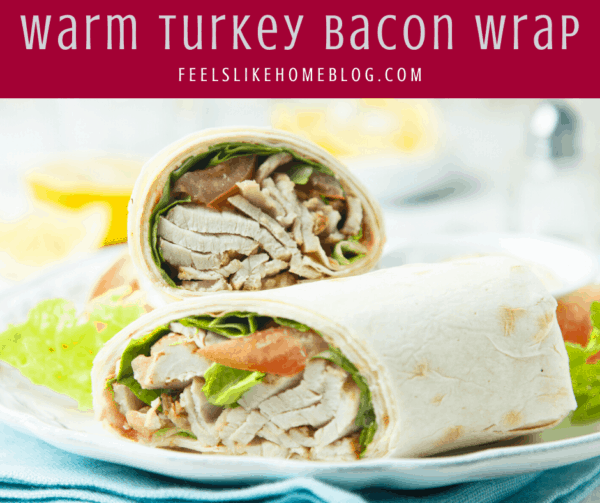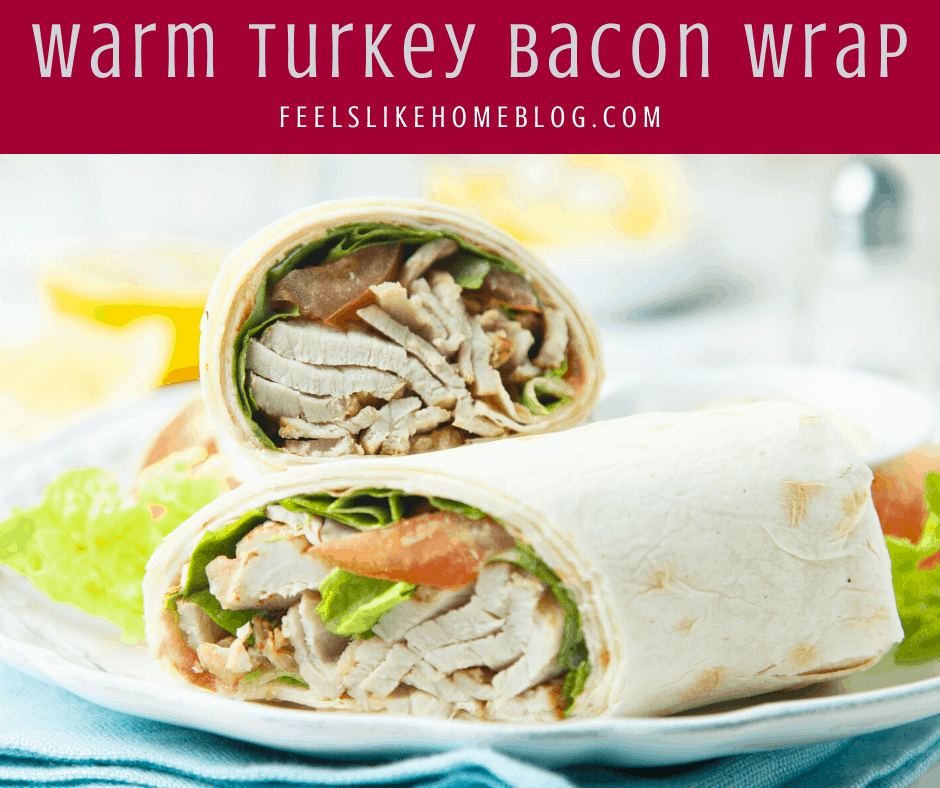 Joe and I have a weird recipe habit. We'll eat a recipe every week for months, and then one of us gets sick of it. It gets tucked into a cookbook or onto a shelf, and we don't eat it again for a year. If we're lucky, one of us finds it when looking for something, and the process starts all over.
This recipe is one of those. We used to keep the supplies on hand all the time; we ate them at least twice a week, every week. But then we stopped and lost the recipe.
I just found the recipe, and I think we may start eating them often again because they're delicious and super easy to put together on weeknights after work.
Also, I think this would be great with any filling. We've used deli ham, shredded chicken, and scrambled eggs instead of turkey. They're all delicious.
How to make the best warm turkey bacon wraps
Melt ½ tablespoon of butter in a large skillet over medium heat.
Meanwhile, spread Miracle Whip and mustard on one tortilla.
Place the tortilla in the skillet and top with 2 slices of cheese, 2 pieces of precooked bacon, and 2-½ ounces of turkey. Cook for 2 minutes or until cheese is melted
Slide the tortilla out of the skillet and onto a plate.
Add thinly sliced cucumber and tomato, lettuce, sprouts, and any other toppings you like.
Roll up and eat while it's still warm.
Recipe