These easy s'mores bars have the perfect ratio of buttery graham cracker, creamy milk chocolate, and toasted gooey marshmallow in every bite! This recipe only has 5 simple ingredients and is super fun for kids to help make.
PIN IT FOR LATER!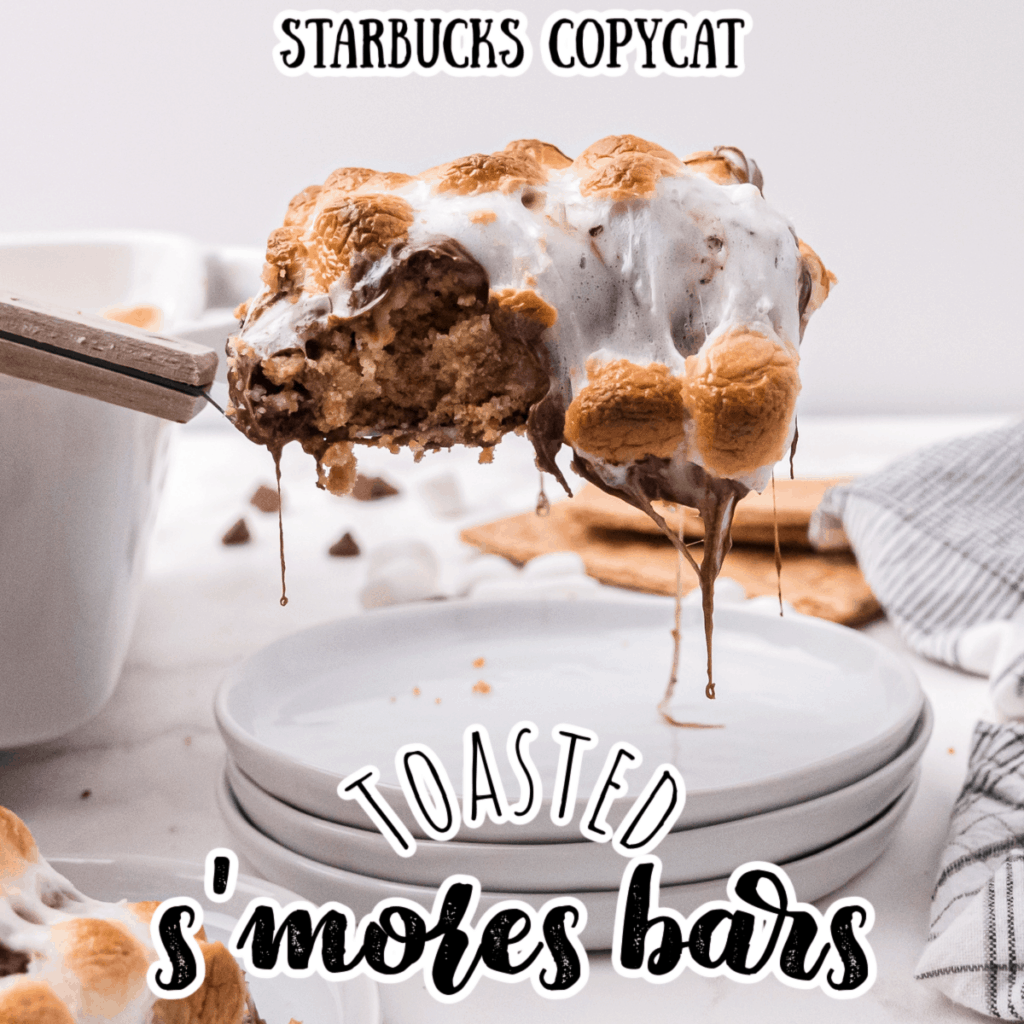 Toasted, gooey marshmallows on top of melted chocolate on top of graham cracker-laced cookies – what's not to love?
This is an old recipe that I published in 2011, long before the Ziegmont family was hit by the backyard campfire, hot dogs and s'mores for dinner, eating outside with the bugs bug.
Back then, since we weren't having real s'mores like ever, we made s'mores bars instead.
S'mores bars have everything we loved about the original. Everything, that is, except for the campfire, which we now realize we love. So if you and yours don't love campfires as much as we do, go for these.
Actually, if you do love campfires, you might go for these anyway. They're delicious.
I will warn you, though, that they are not quite so good once they're cold. They get weird when they're cold, so if they get cold, cut them into serving-sized bars and freeze them. Defrost a bar, reheat it in the oven at 250 for a few minutes, and then eat the hot, gooey mess as it will again be amazing and delicious.
What you'll need to make easy s'mores bars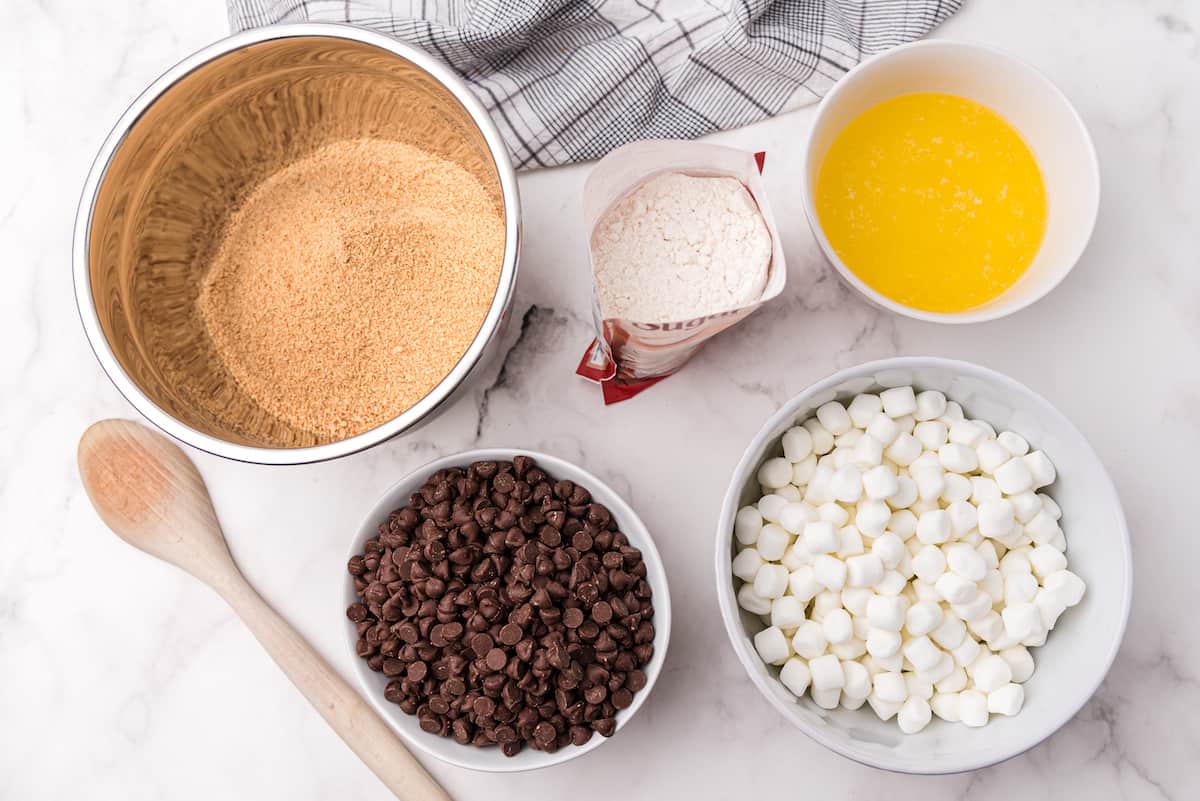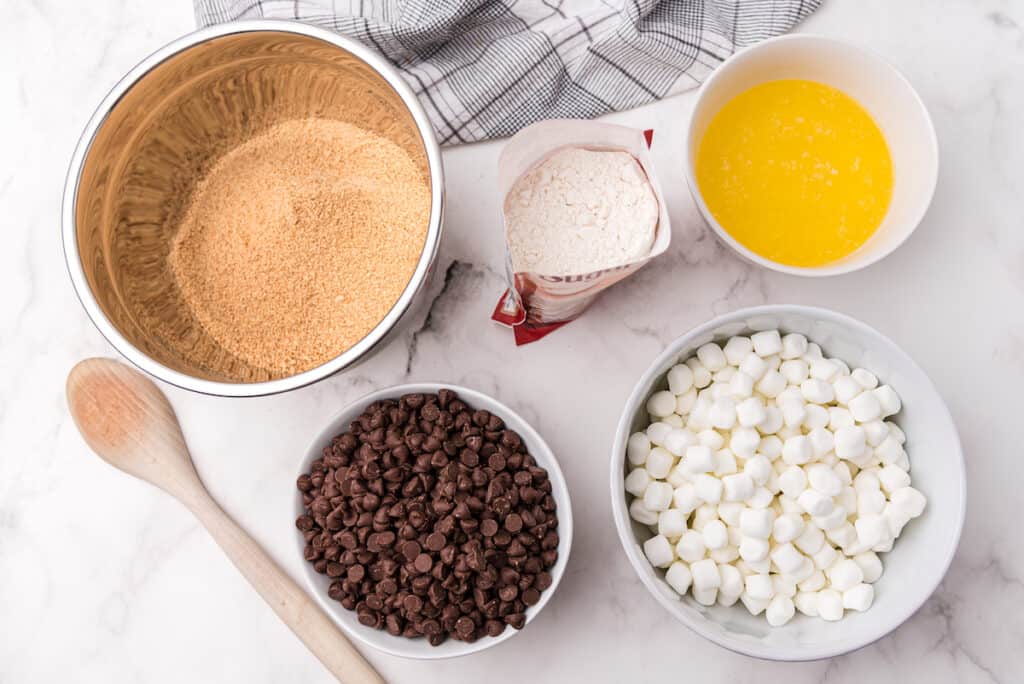 Ingredients
1 pouch sugar cookie mix
3-4 cups graham cracker crumbs, approximately 1 sleeve of graham crackers
1 cup melted butter (2 sticks)
3-4 cups milk chocolate chips
4 ½ cups mini marshmallows
How to make Starbucks copycat s'mores bars
This is an awesome recipe for a little helper. Grace was able to help me every step of the way, wandering away when I put the bars into the oven.
Preheat oven to 375ºF.
I wasn't sure how many graham crackers it would take to make 3-4 cups of crumbs, so Grace and I crumbled a whole sleeve of graham crackers. It came out to almost 4 cups. We stirred all of them into the package of cookie mix.

Mix the cracker mixture with the melted butter and stir until a soft dough forms.

Press dough into a 9x13 pan.

Bake for 20 minutes or until set.
As soon as the cookie comes out of the oven, sprinkle the chocolate chips over the whole thing.

Wait a few minutes, then use a butter knife or spreader to make the chocolate chips into a single melted chocolate layer.
Preheat oven to broil for 4-5 minutes.
Sprinkle the marshmallows over the chocolate. Stick with a single layer of marshmallows.

Broil the cookies about 5 inches from the heat. Broil for 30 seconds at a time, checking frequently as the mini marshmallows will toast and catch on fire quickly. Not that I caught mine on fire, mind you. I'm just throwing that out there.

Cool for 10 minutes, cut into 20 bars, and serve hot.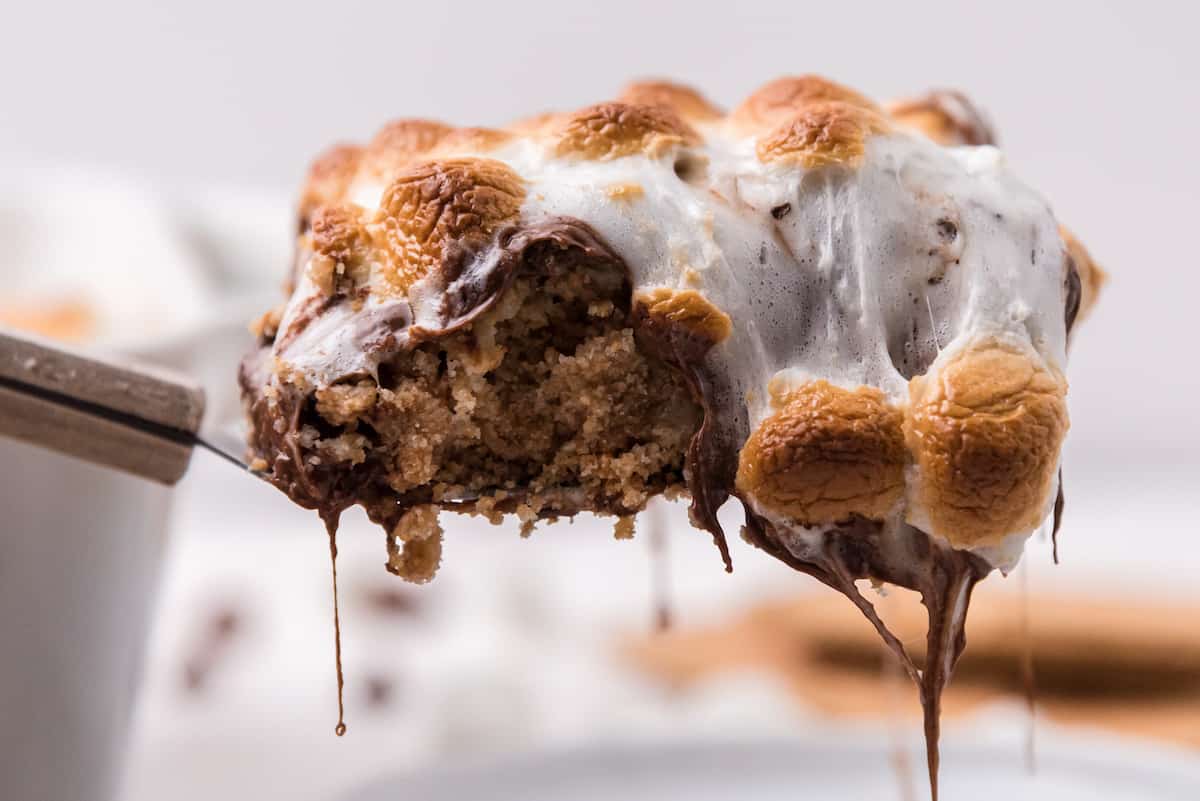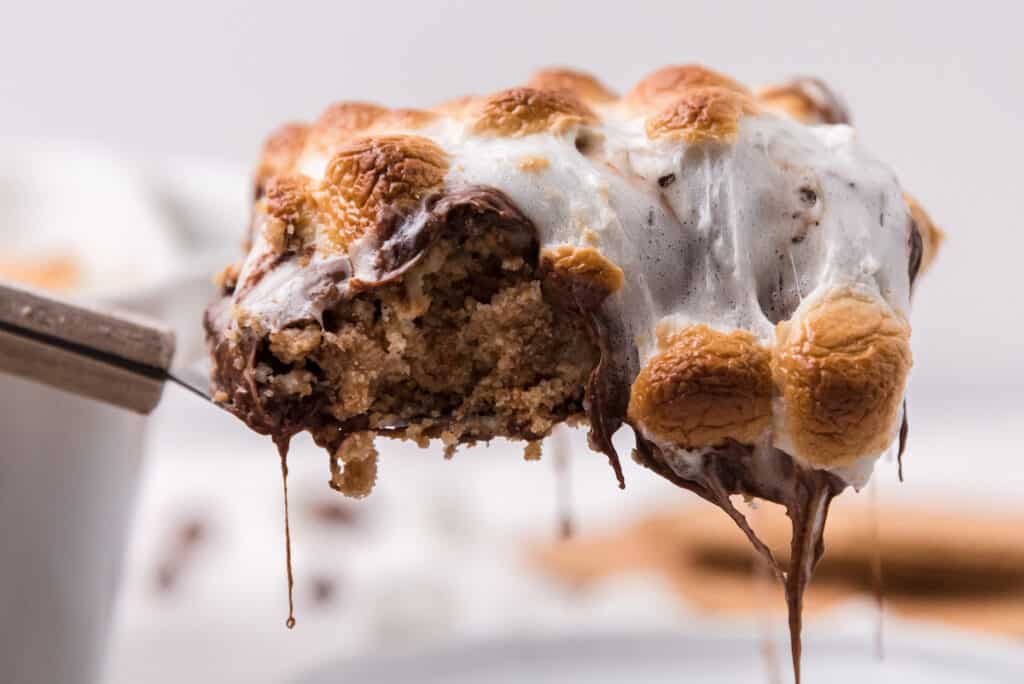 Recipe