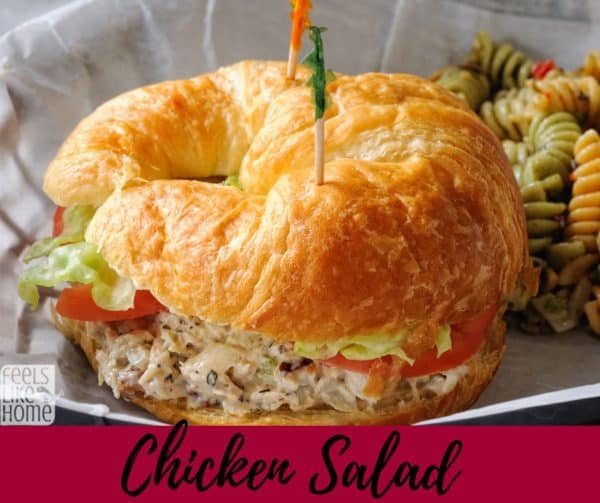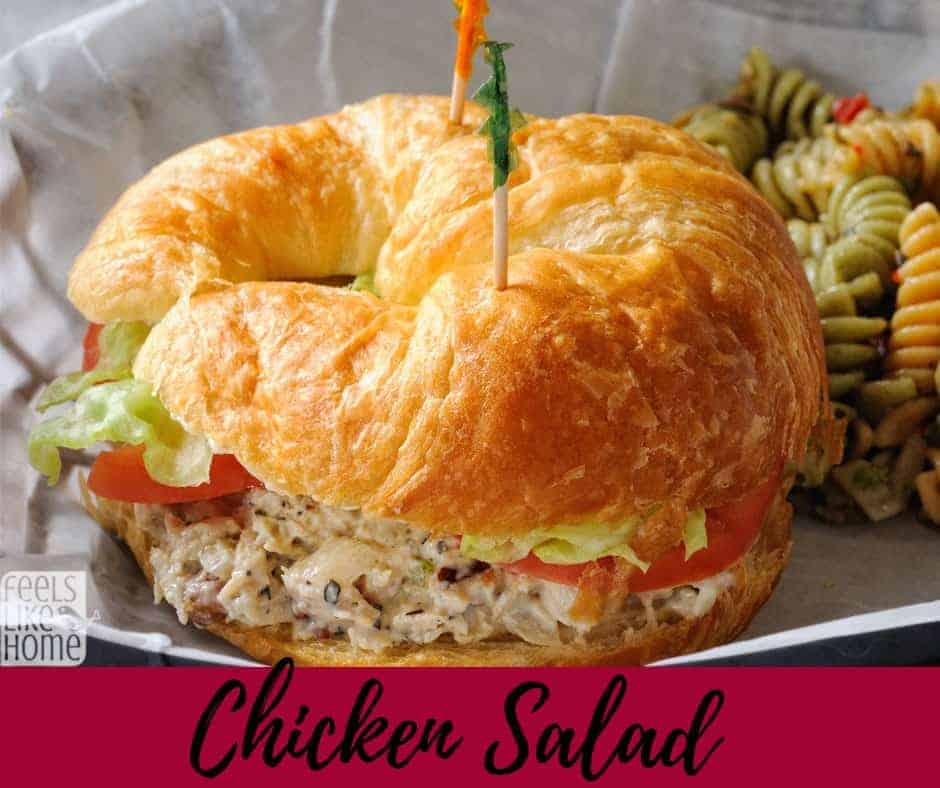 I've mentioned allowing children to help in the kitchen before, and I want you to know that I practice what I preach.
Earlier this week, Grace and I made chicken salad for lunch.
Chicken salad is the perfect meal for her to help with. There are no sharp tools. The measurements are totally unimportant. You can taste as you go along.
It's basically a matter of tossing things into a big bowl, mixing it up, and serving. Here's what we did:
If I had been thinking ahead, I would have asked Joe to cook some chicken breasts last night, but I wasn't. In the interest of time and my hungry toddler, I opened a can of chicken, drained it in the sink, and dumped it into a 2 quart mixing bowl.
I gave Grace a large wooden spoon and asked her to help me shred the chicken. I used two forks to pull the chicken pieces apart while she whacked it with her spoon.
I'm shreddin' Momma! I'm shreddin' cheeken!
I turned my back to grab the Miracle Whip, and Grace deposited her wooden spoon in the garbage disposal. Yuck.
I got a metal serving spoon from the drawer, used it to add two hefty spoonfuls of Miracle Whip to the bowl, and then gave it to Grace and asked her to stir. She stirred.
Using a silicon spatula, I put one spoonful of sour cream into the bowl, then scraped the whole mess down into the bottom of the bowl.
While Grace continued to stir (which looked a lot like the whacking that was shredding), I squirted a dollop of mustard into the bowl. Then I added a small handful of bacon, a large handful of shredded cheddar, and my pre-chopped egg and olives.
Again, I scraped the mess down into the bowl, took over the stirring for a few minutes, and made sure everything was well mixed. I complimented Grace on her stirring prowess and grabbed a small serving bowl from the cupboard.
I cook cheeken salad! Eat cheeken salad?
I grabbed the two forks we'd used to shred the chicken earlier, a sleeve of Club crackers, and our dish of chicken salad. We took turns making little piles of chicken salad on our crackers and popping them into our mouths. Grace made a big mess and ended up with cheeken salad all down the front of her, but she loved every bite.
Recipe
This is a perfect recipe to make with a toddler. It's quick, and she didn't get bored. No cooking was required, so we made it and ate it. She saw immediate results. What are you and your kids making these days?