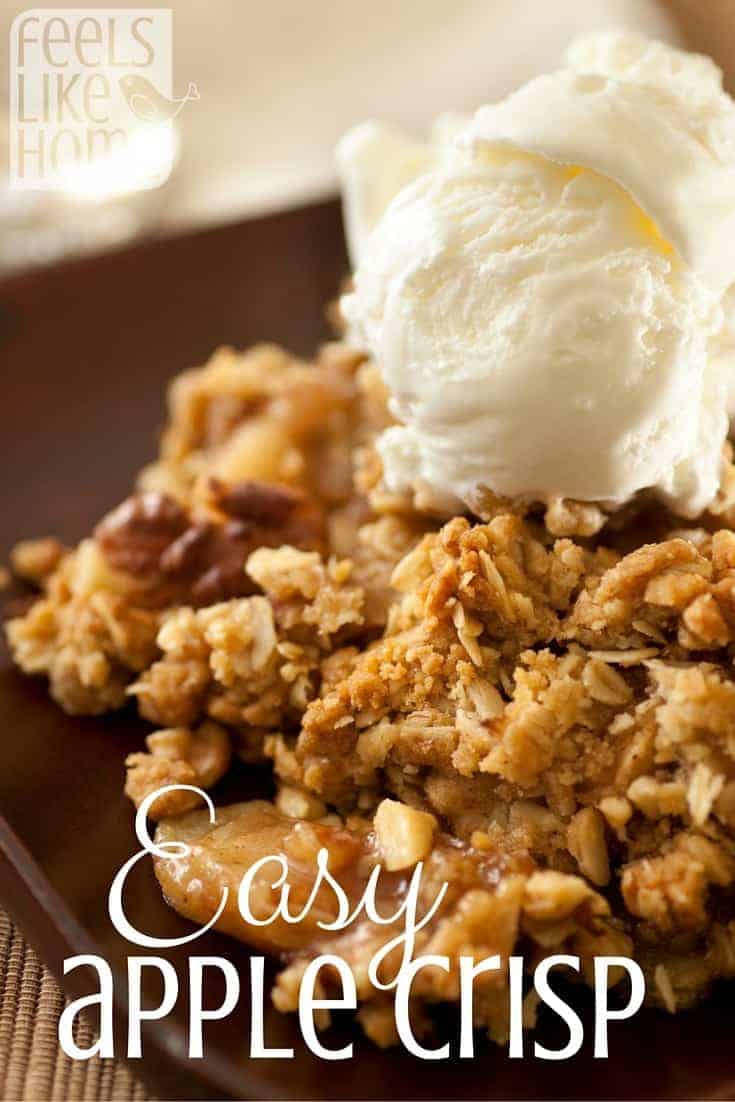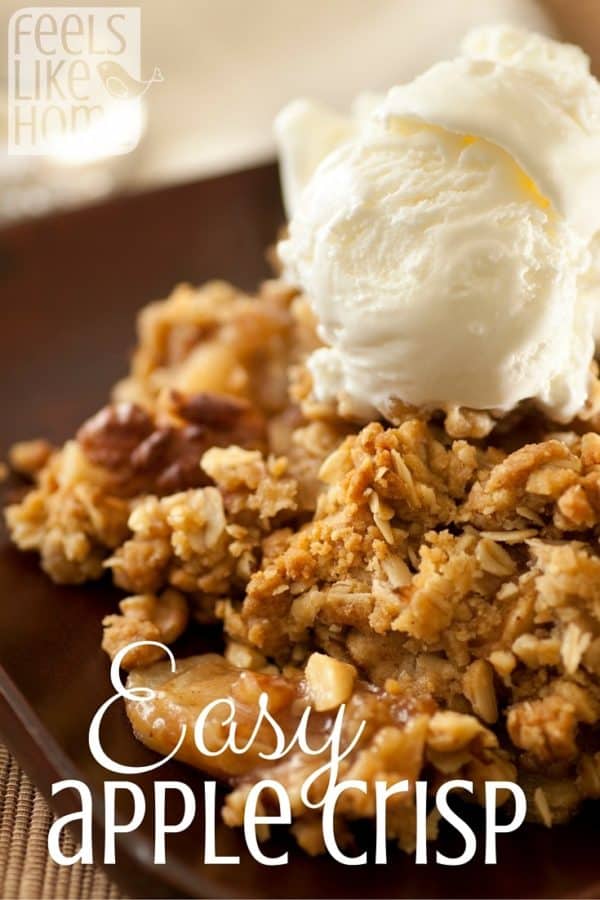 Over the years, I've posted quite a few different apple crisp recipes.
I always have to dig through all of them in order to find this particular one.
This one is, by far, my favorite, coming out perfectly every single time we make it. In fact, I've completely stopped using my other recipes; this one is just too good.
I've made this crisp with pears, with peaches, and with apples, and it's always perfect and delicious.
This year, we picked ten pounds of sour cherries at the local orchard and made cherry crisp with this recipe. That's my favorite, I think, because the cherries are slightly tart even after you cook them, combined with the sweetness of the cake-y topping makes a phenomenal dessert.
I was a Pampered Chef Kitchen Consultant for a couple of years immediately after moving out of my parents' house. It was The Pampered Chef that taught me to cook.
This recipe comes from my old PC days, although I have made a few modifications over the years. The current iteration is my favorite, of course, and I can bet it will be your favorite too.
A few notes:
Grace currently has braces and thus cannot eat nuts, so we have to leave them out right now. It's a bummer because I love them.
If you need a gluten-free recipe, you can easily use a gluten-free cake mix and it should come out just fine.
As I said above, this recipe works beautifully with any kind of fruit. Just fill your pan about 1/2 way with the uncooked fruit of your choice and top with the crisp topping. Cook until the topping is golden brown and starting to get crispy.
Use the cinnamon only if your fruit choice makes sense with it. I use cinnamon or apple pie spice with apples of course, but I also use one or the other with pears. I do not use any spices with peaches, and I use sprinkle a teaspoon or so of almond extract over my cherries.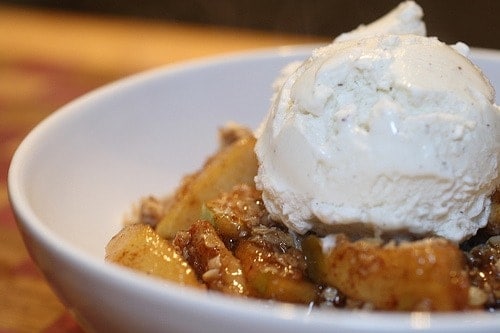 Arrange apples in a 9x9 or similarly sized round baking dish. (I like to make this in a round dish.) Sprinkle 1 teaspoon of cinnamon over apples.

In a medium bowl, combine butter, nuts, cake mix, sugar, and remaining cinnamon. Mix well, until crumbly. Sprinkle evenly over the apples.

Bake at 350 for 40 minutes or until crumb is golden brown.

Serve hot with vanilla ice cream.
© 2010 – 2019, Tara Ziegmont. All rights reserved.