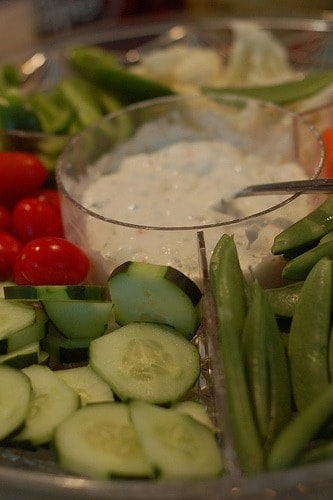 My Pap turned 90 earlier this month.
Yesterday, most of the children and grandchildren and great-grandchildren went out for dinner in his honor.
We went to a restaurant that serves all of the side dishes and appetizers family-style; one of those appetizers was a vegetable tray with homemade ranch dip.
It was terrific, the kind of mouth-watering terrific that makes you want to forgo your manners and lick out the whole cup.
Not that I would do that, of course. I wouldn't.
Anyway, this particular dip made me think of a dip that I like to make.
It's not healthy, but it tastes great.
We like to eat it with crackers or raw veggies.
Recipe