A few months ago, I subscribed to Martha Stewart's Everyday Food magazine.
I rarely pay for magazine subscriptions, but I paid for this one.
I thought it would be nice to flip through each month, and I knew in advance that the recipes would use everyday ingredients.
I thought my recipe repertoire could use some expanding.
You know, beyond the 39 cookbooks in the kitchen that I never open.
I found the following recipe (written by Emeril Lagasse) in the January/February issue. It's not the most healthy food, but I've made some adjustments to improve that.
Have a Nacho Picnic
I think these nachos would be really nice for a special weeknight treat. Wouldn't it be fun to serve this on the floor of the living room or outside on the back porch? A living room picnic or a backyard picnic, complete with a salad and some iced tea would be a perfect mid-week siesta.
Enlist Your Kids
Get the kids to help prepare these nachos! Grace is almost 3, and I can see a lot of steps that she'd be able to do. I marked them below.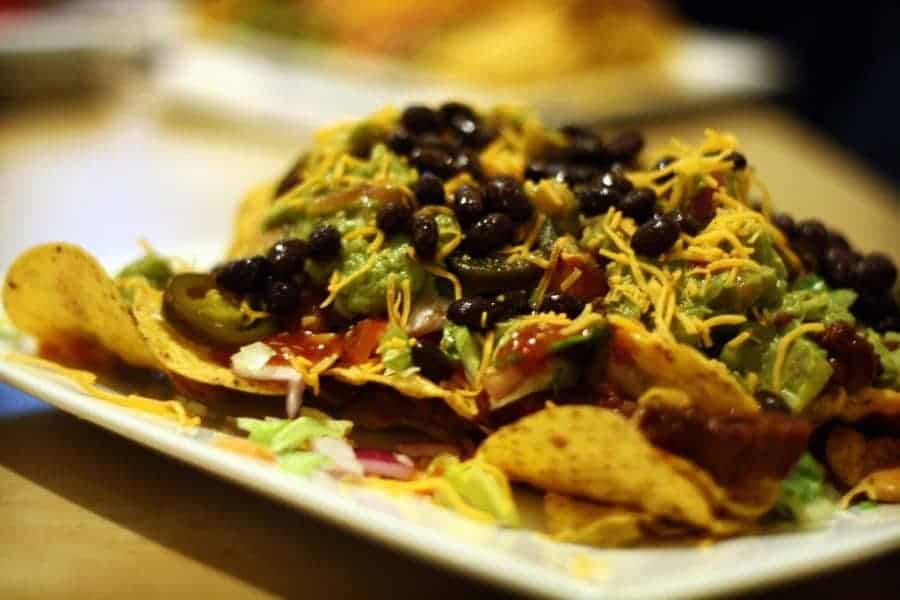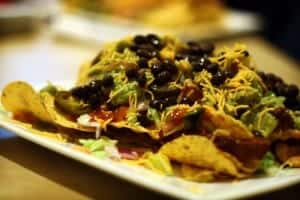 Recipe