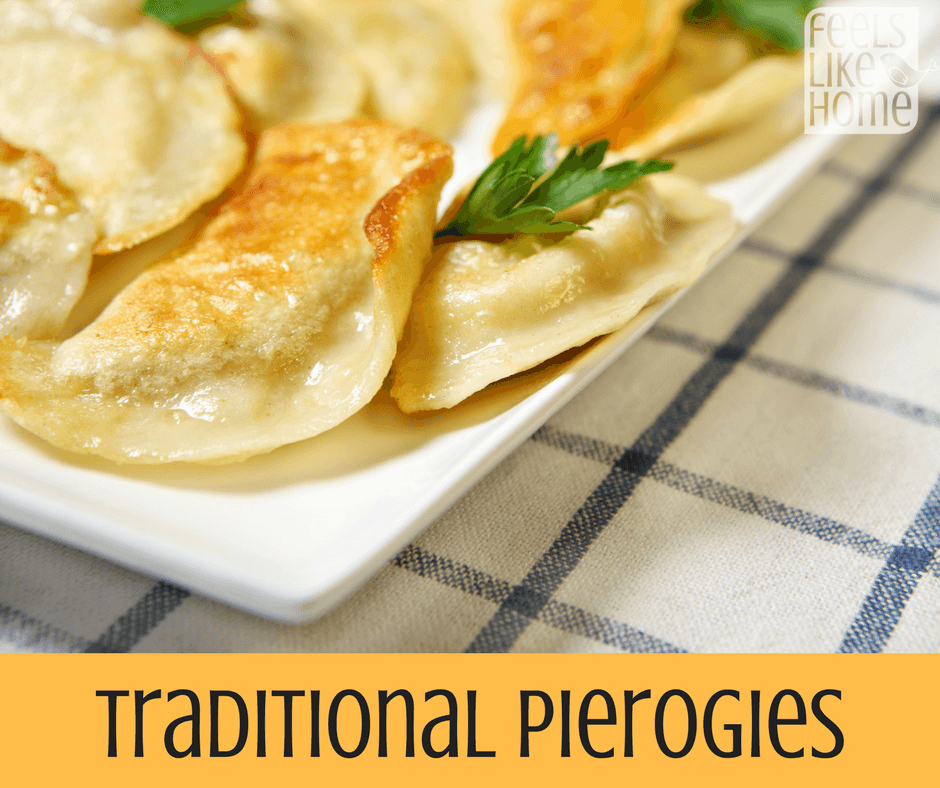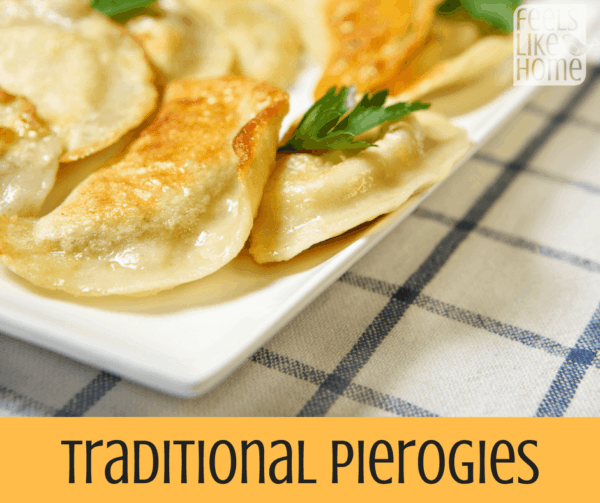 If you're not from my part of the country, pierogies are pasta filled with potato filling. Our favorite brand is Mrs. T's, and they come in sour cream & onion, cheddar cheese, sweet potato, jalepeño, and many other flavors. My favorite were always the cheddar cheese, and the following was my favorite way to prepare them.

© 2017 – 2018, Tara Ziegmont. All rights reserved.
Boil the pierogies as directed on the package.

Meanwhile, melt the butter in a medium skillet then sauté the onions over medium heat until they are fragrant and soft.

Drain the pierogies and add them to the skillet. Sauté until the pierogies are browned.