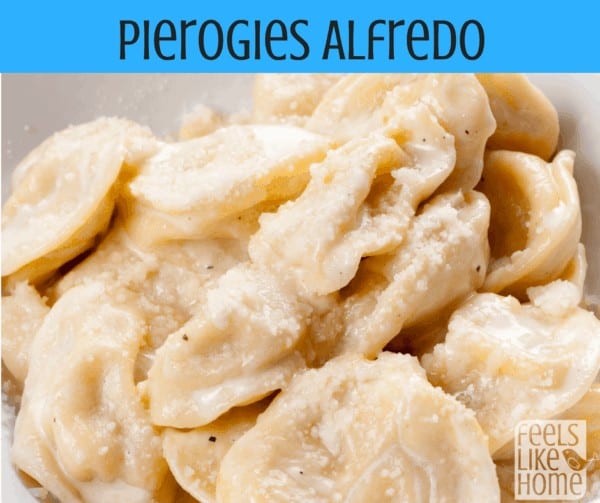 When I was a young, single girl, I used to make pierogies all the time, and this was one of my favorite ways to cook them.
First of all, it's super easy. You just toss the ingredients together, stir the sauce through, and bake. There's nothing to it. You don't even pre-cook the pierogies.
Second, it tastes good. You can't go wrong with pierogies, a jar of alfredo sauce, ham, and some fresh veggies. They are delicious.
Recipe