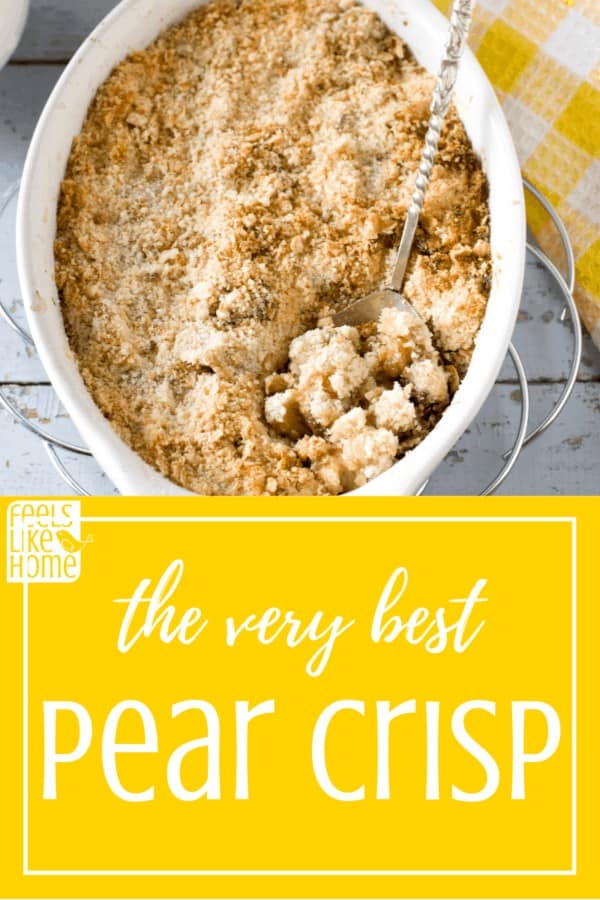 When I was a little girl, we lived across the road from Old Grandma. To visit her, we crossed the dirt road, climbed up a steep bank, and followed the path Grandpa had cut for us through a small field.
Almost to Grandma's house, we passed an old pear tree.
Every fall, we'd pick the pears right off the ground and eat them, juice dripping down our arms and chins.
I still look forward to pear season eagerly, and Allie loves them so much that we planted not one but TWO pear trees in our back yard this spring. I doubt we'll have pears next year or maybe even for a few, but soon, we will be eating our own pears off of our own trees.
This pear crisp recipe is only slightly different from my favorite apple crisp recipe. It's absolutely delicious and comes out perfect every. single. time.