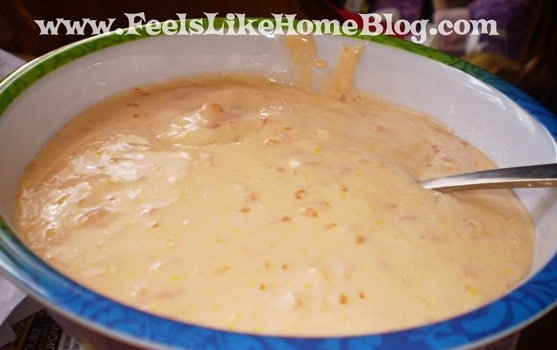 Pin
You know those days when you want to have a little something sweet, but you don't want to serve dessert? I have the perfect dish for those times.
You have to shop carefully for this recipe or it will be loaded with sugar and calories.
Choose mandarin oranges in light syrup (or in juice, if you can find them), pineapple in its own juice, sugar-free jello, sugar-free, fat-free pudding mixes, and light or fat free whipped cream for the lightest possible dish.
I fall somewhere in the middle because I'd rather stay away from artificial sweeteners.
I don't know anyone who can eat just one dish of this fruity dessert.
Maybe I know the wrong people.
Maybe it's just that good.
Recipe