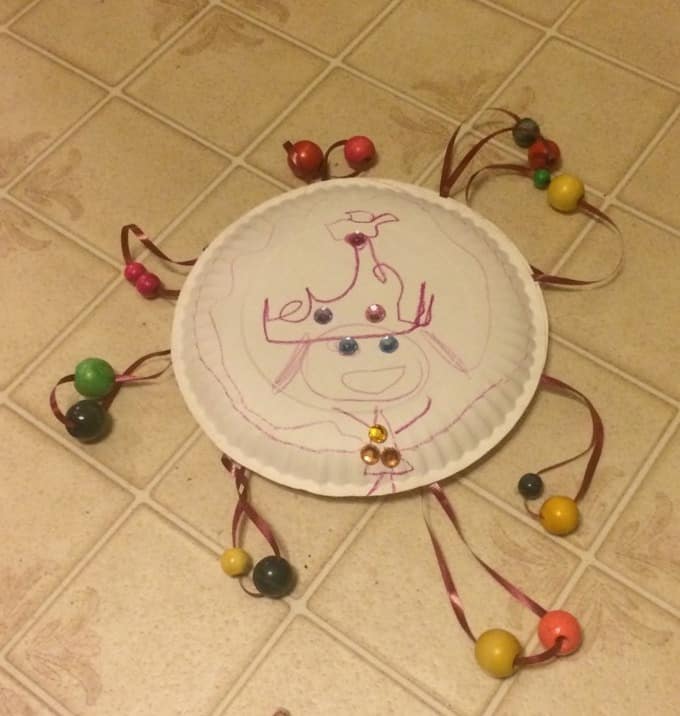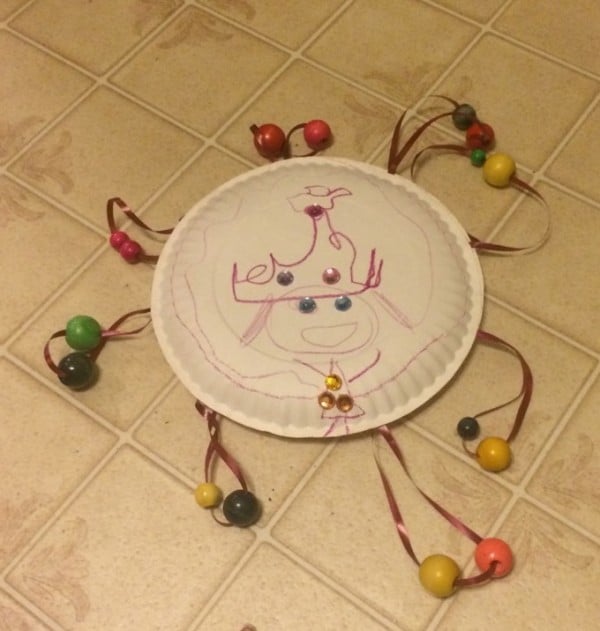 Pin
On Monday, I shared a really fun activity that guided our New Year's Eve last year.
In short, I wrote a bunch of activities on slips of paper, rolled them up, and stuffed them into balloons that the kids popped as the hours ticked by.
One of the projects was to make noisemakers for midnight (which, incidentally, rolled around at 9pm).
These noisemakers were quick and easy to make, and they used materials that we already had at home (mostly due to a lack of planning on my part). They cost pennies to make, too.
New Year's Eve Noisemaker Craft for Kids
Materials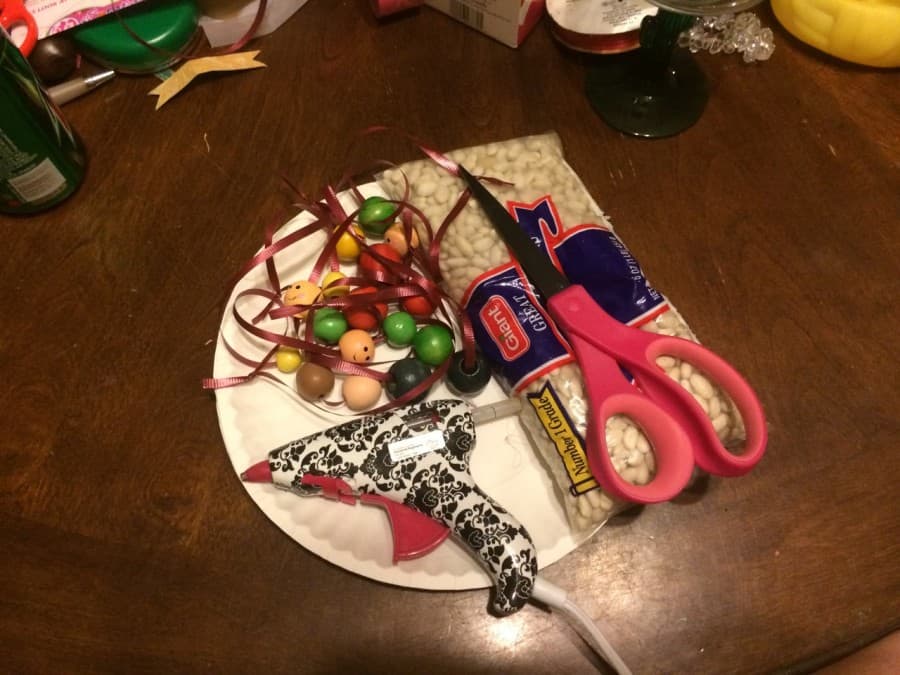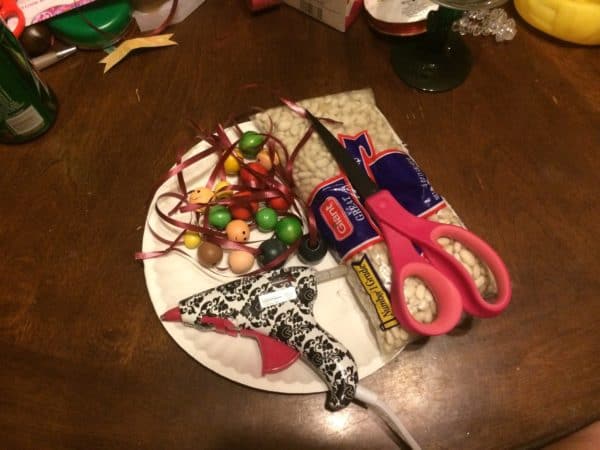 Pin
2 paper plates
A bag of old dried beans
Wooden beads
Stick-on jewels (or glitter, crayons, markers - anything to decorate the plates)
Ribbon
Scissors
Hot glue gun
Instructions
1. Decorate the paper plates. We used both crayons and stick-on jewels for ours.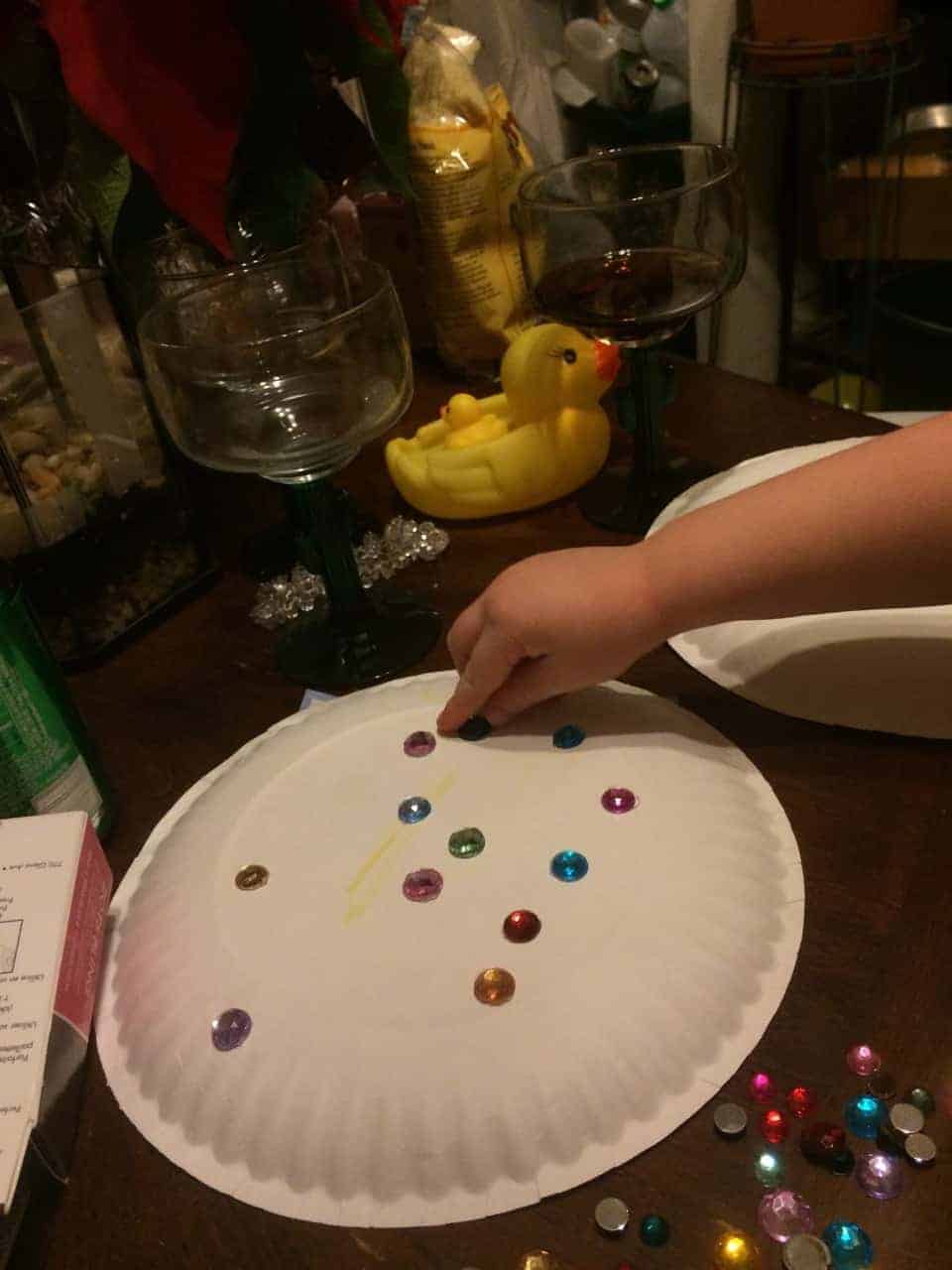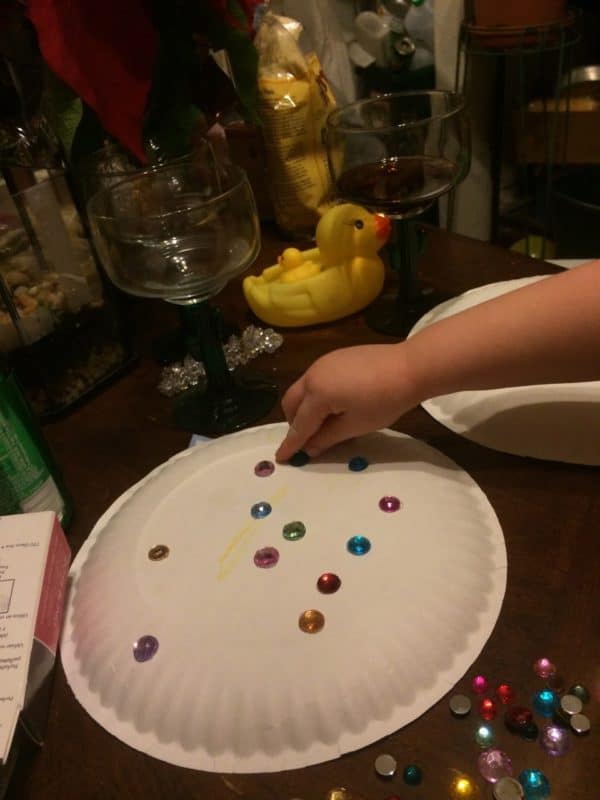 Pin
2. Thread wooden beads on loops of ribbon. You'll want 8 or so loops so that they really bang around and make lots of noise.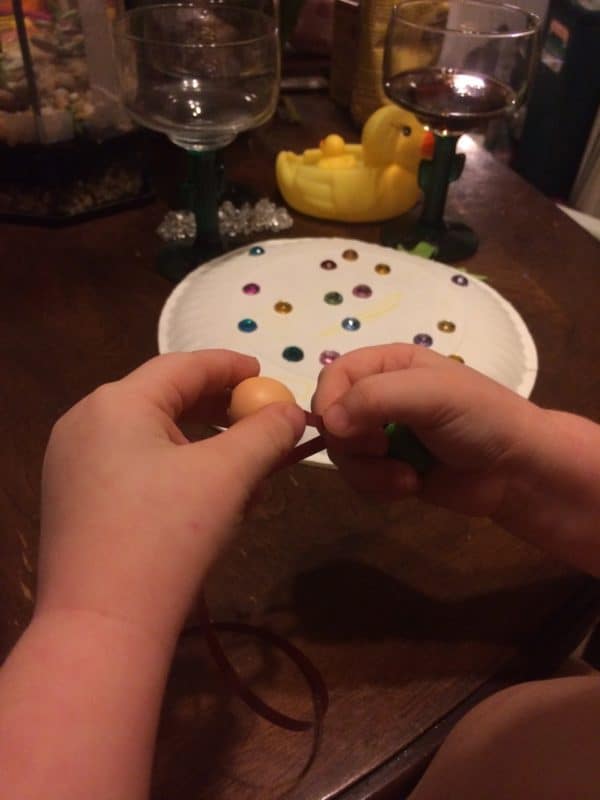 Pin
3. Hot glue the ribbon loops to one of the plates. Use a liberal amount of glue to make sure they stay on through crazy shaking.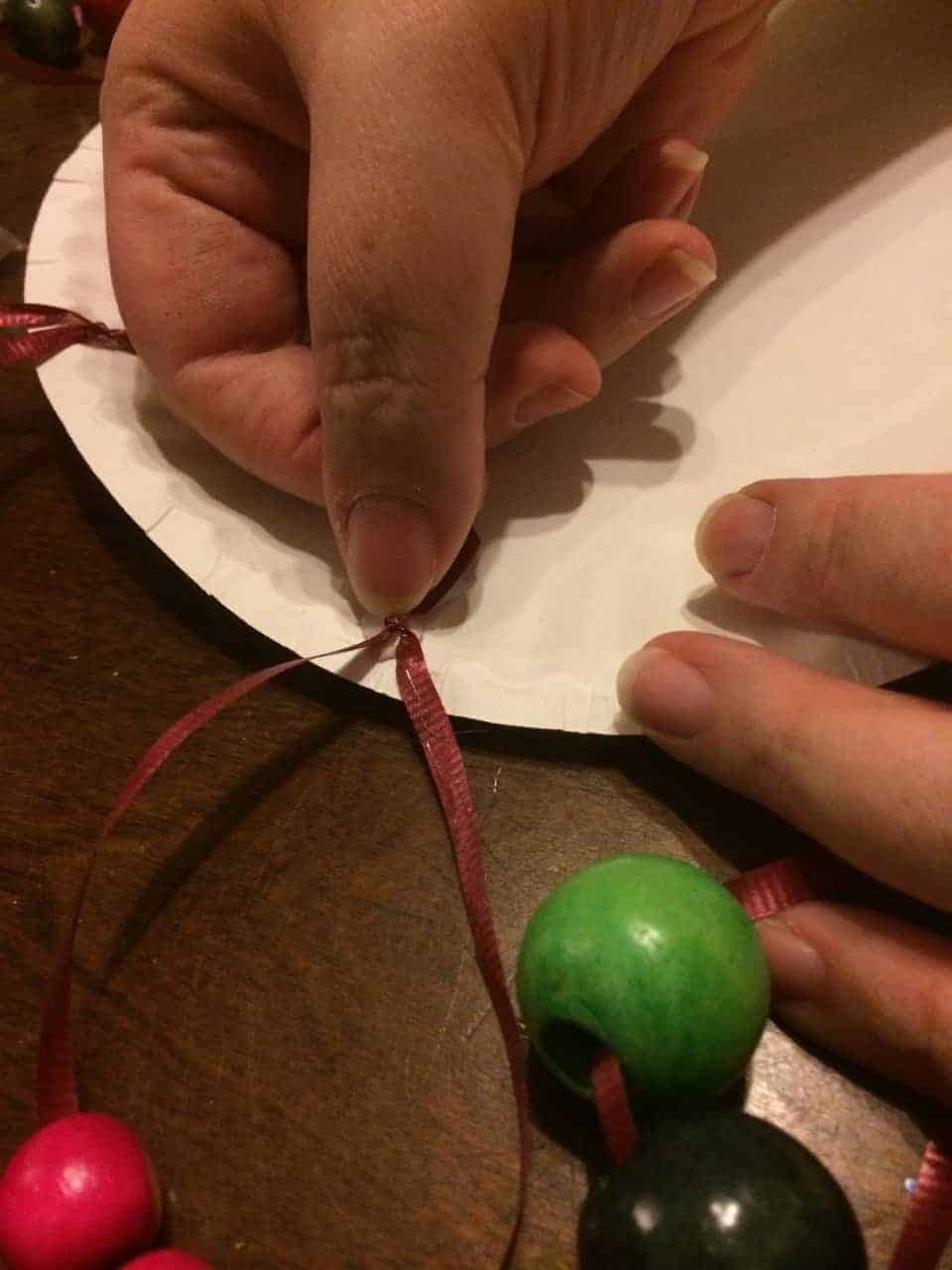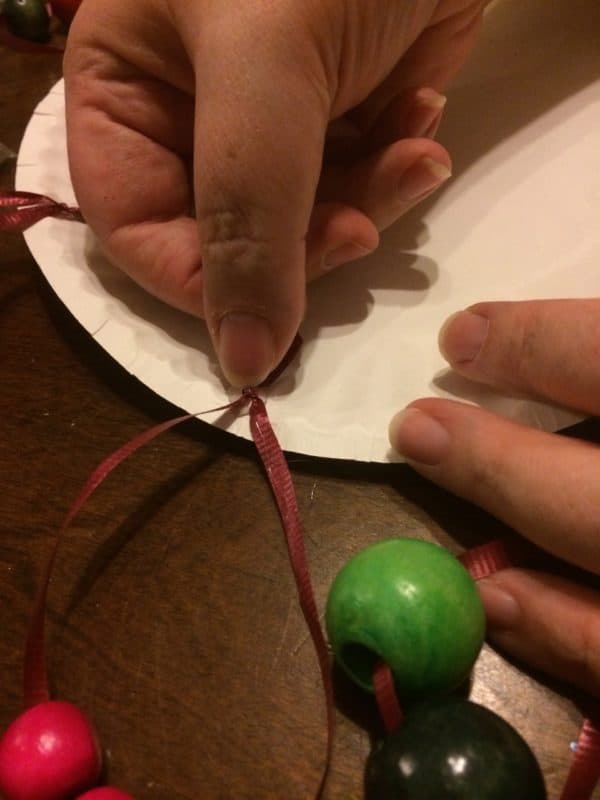 Pin
4. Hot glue the edges of the plates together about ⅔ of the way around the plates.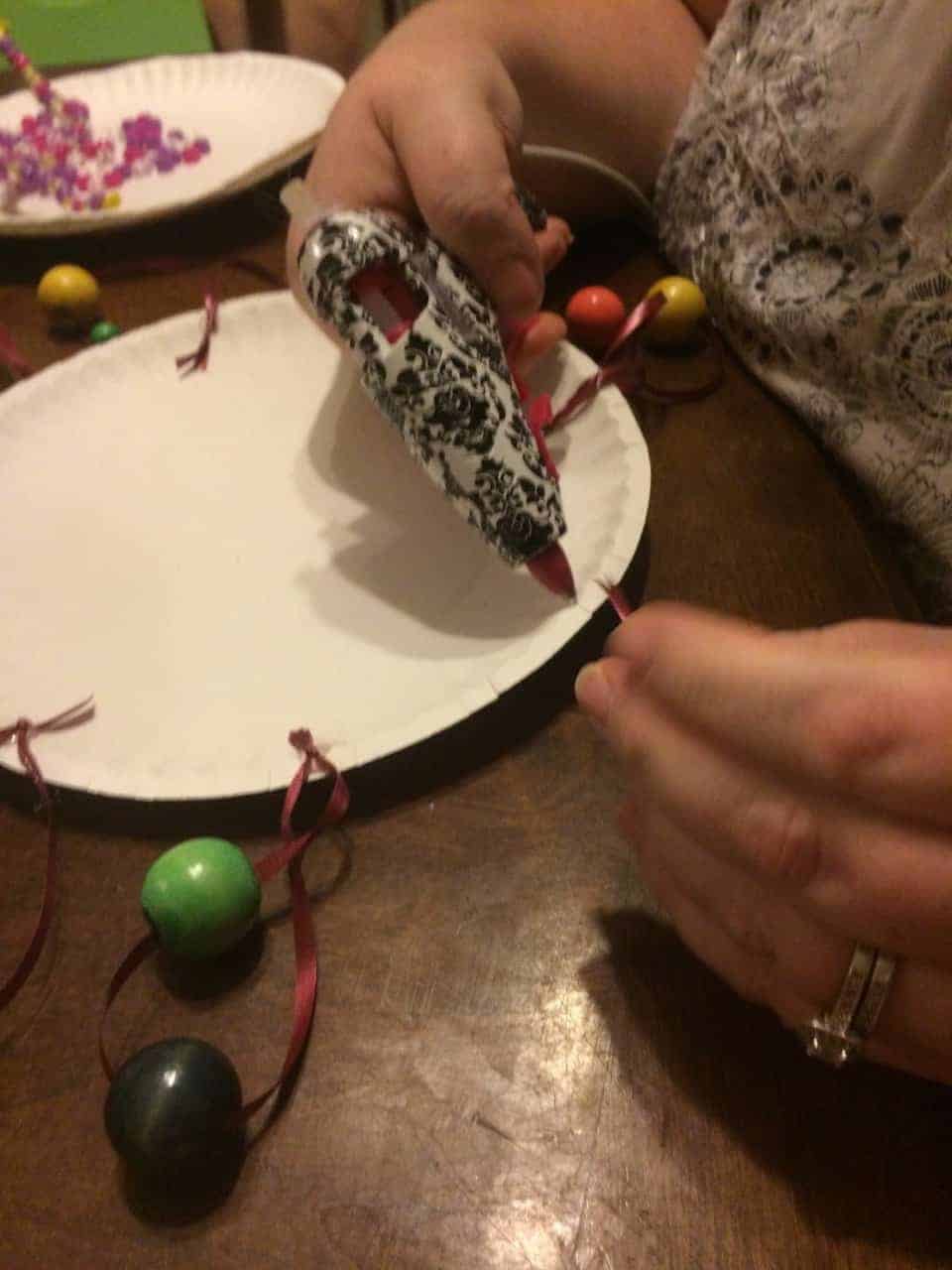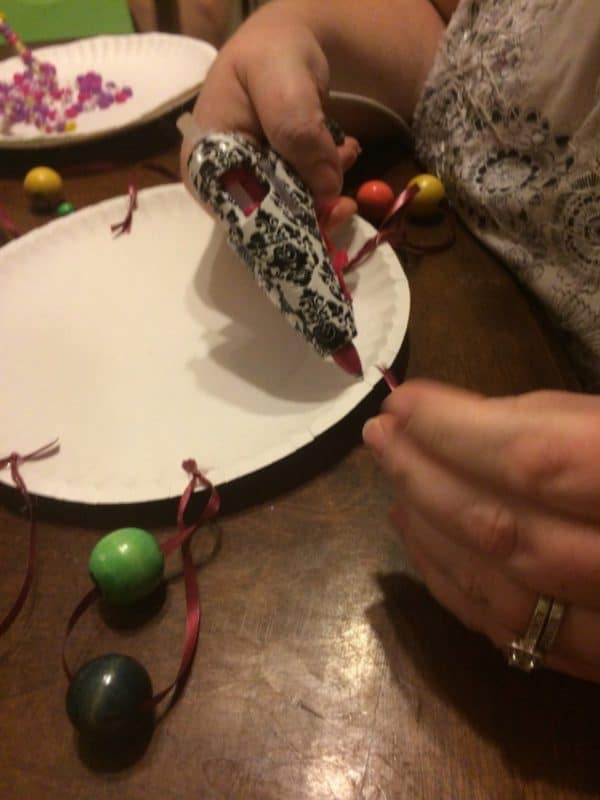 Pin
5. Fill the pocket in the plates about halfway with beans.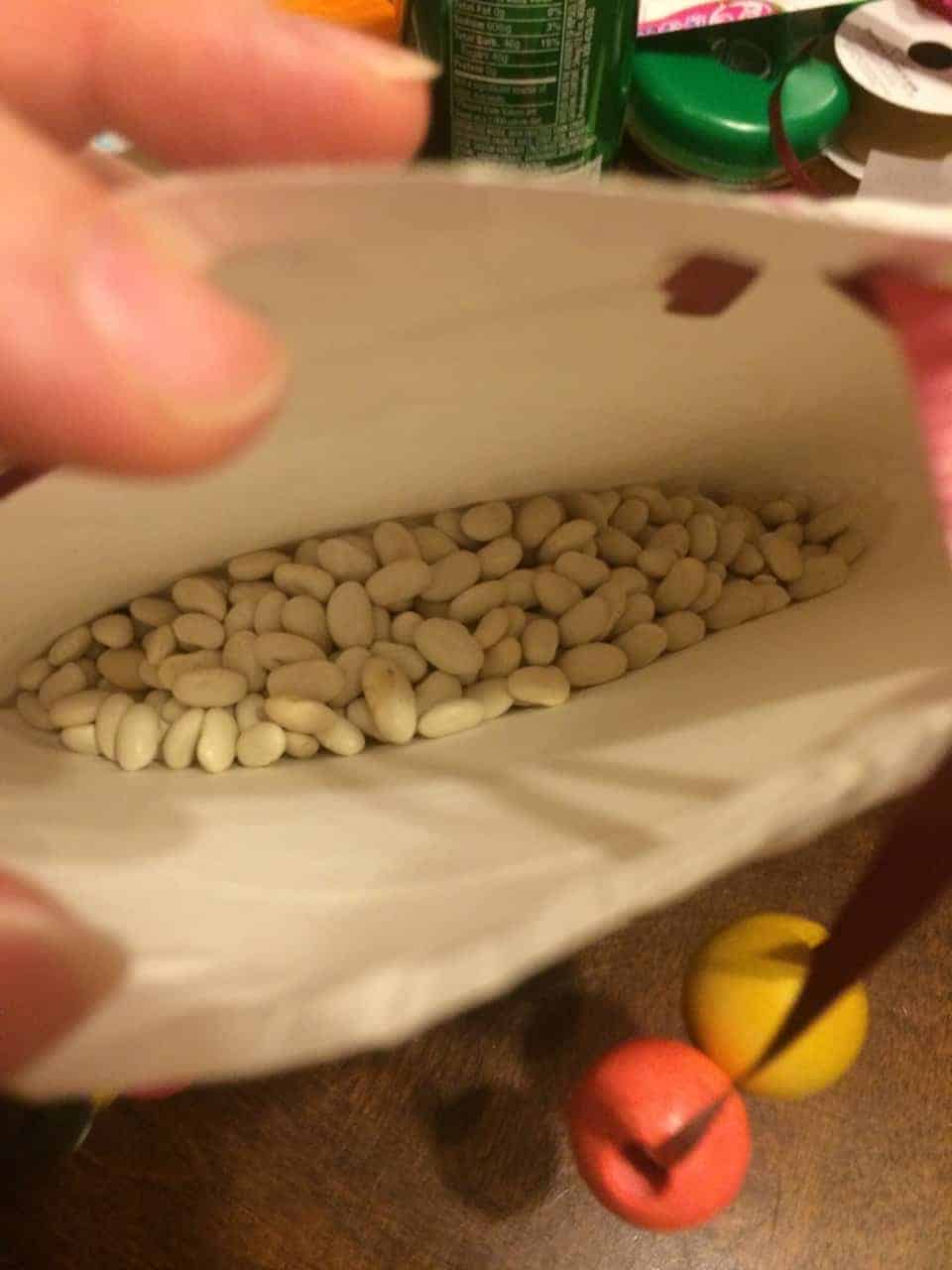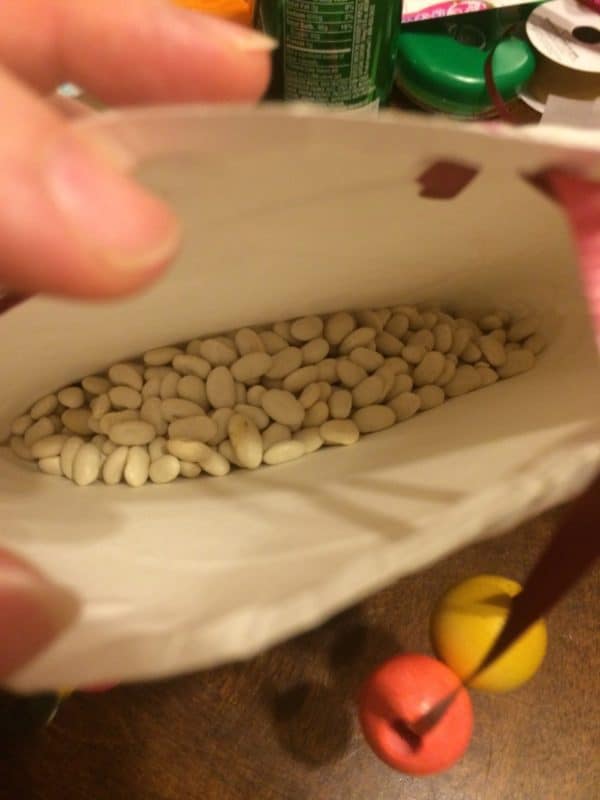 Pin
6. Finish gluing the plates' edges together so that no beans fall out.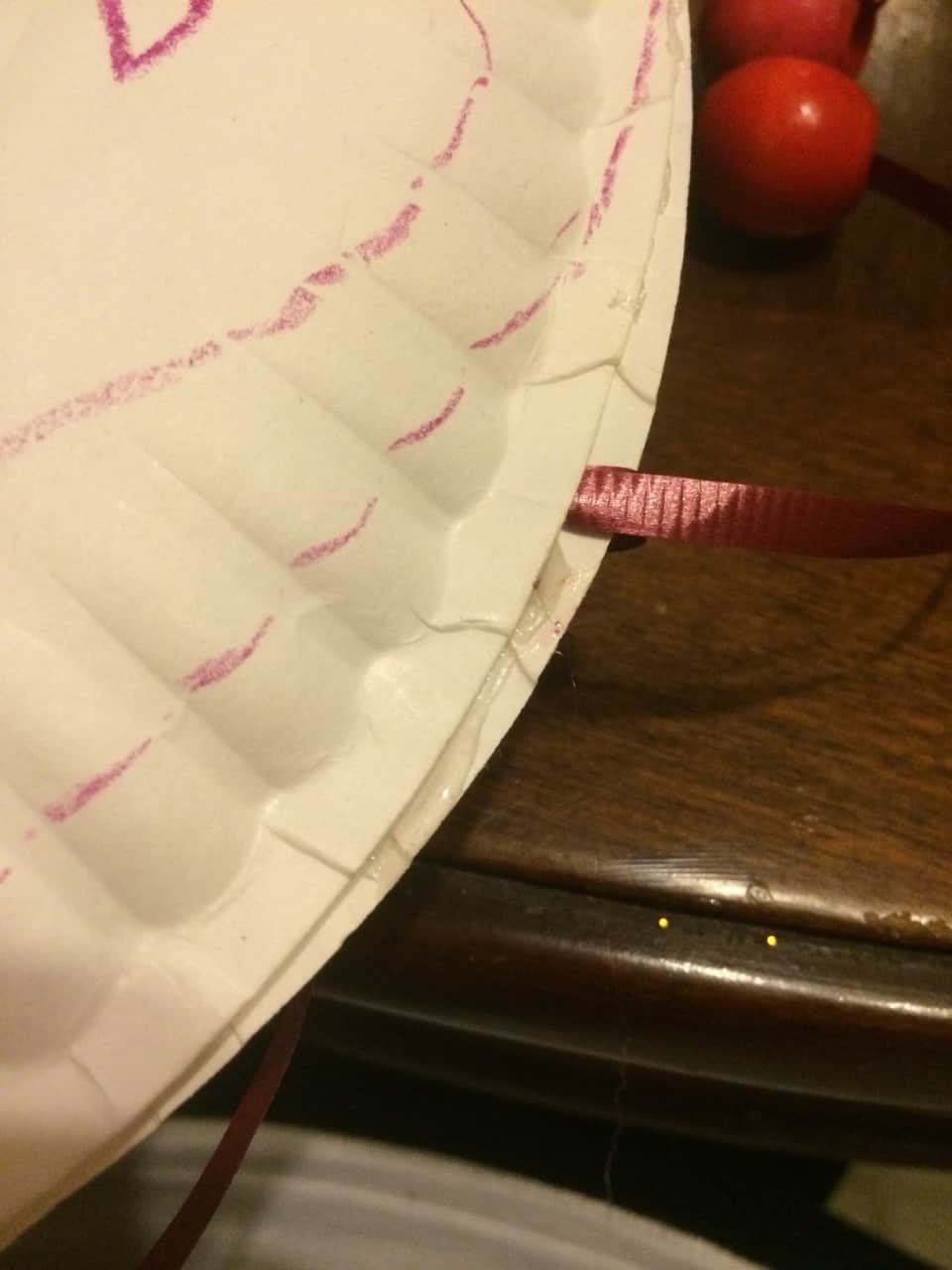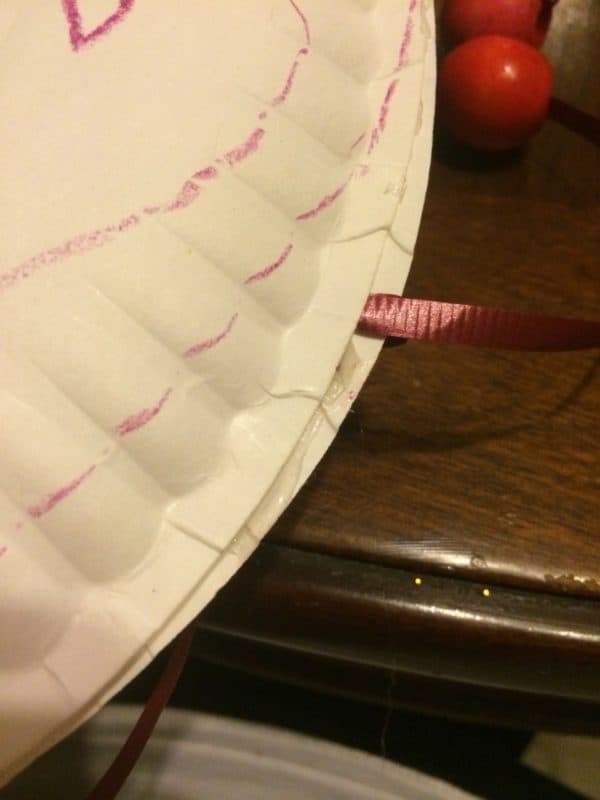 Pin
That's it! Once the glue is cool, your shaker is done. We made one for each of the kids so that they would have something to make lots of noise when the clock struck 12.