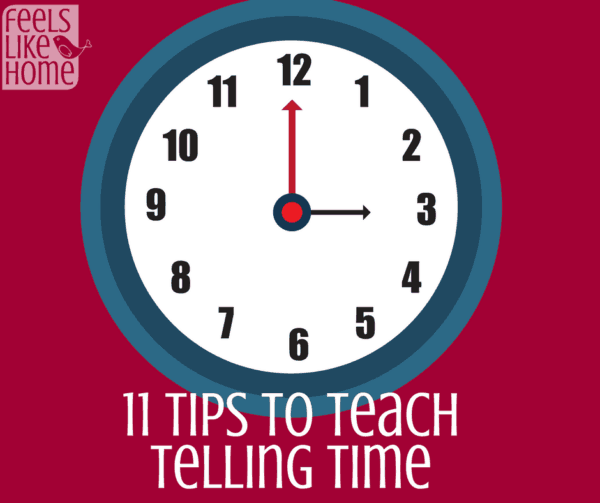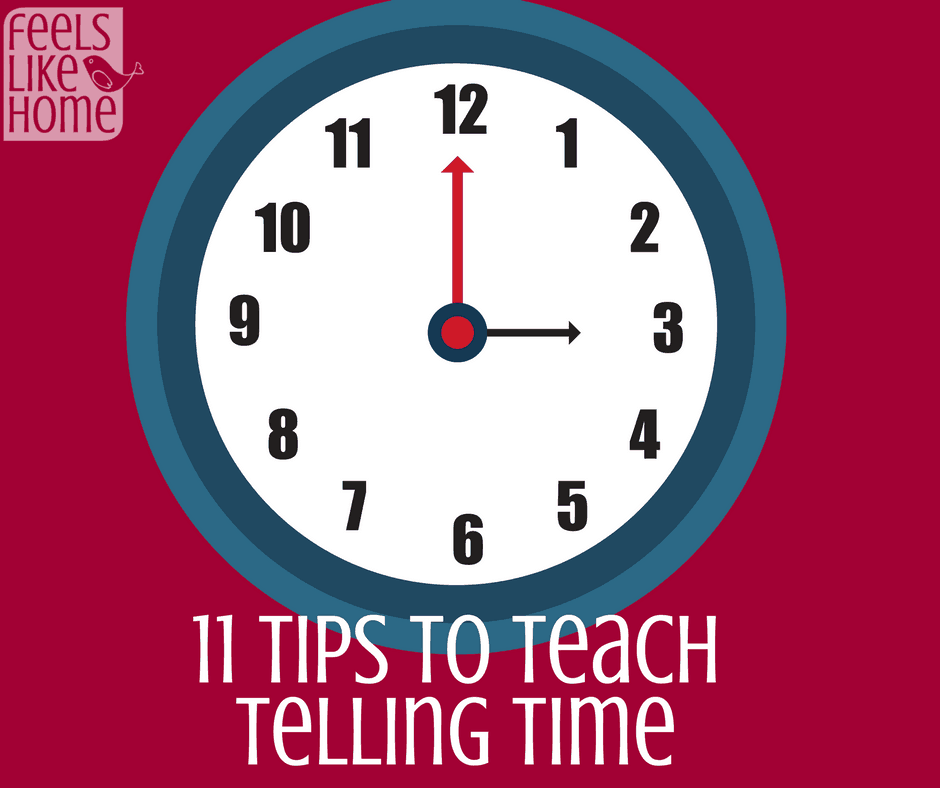 My kids like to stay up until midnight on New Year's Eve. The trouble with this is that they normally go to bed at 8:30, and by 9 or 9:30, they are so exhausted that they are lying on the couch and not even picking up their heads. It's pathetic.
Grace, our now 10-year-old, taught herself to tell time at a very early age, and we had to secretly change all the clocks to three hours fast so that she would think she was staying up until midnight, even when she was going to bed at 9.
Don't judge me for lying to my child.
Last year, Grace was at a sleepover on New Year's Eve, and Allie, who was five at the time, did not know how to tell time, so we didn't change the clocks.
About 9:30, Allie's gas had run out, and she was yawning and lying on the couch.
"Allie, why don't we get ready for bed? It's late." I said.
"No, I want to stay up until midnight," she replied.
"It's almost midnight," I lied.
"No, it isn't. The clock is pointing to the 9 now, and at midnight, the clock will be pointing at the 12. Gracie told me."
ARGH!
I sent her to the bathroom and changed the clock. She was so tired that she didn't even notice what happened fifteen minutes later when I pointed out how the clock was almost at the 12.
Thanks to Grace's talking about the clock, teaching Allie to tell time was fairly easy and quick. We practiced with a paper clock for a couple of weeks, and we talked about the big hand and the little hand, and she picked it up without any stress. If only learning to read was that easy!
Here's what we did:
11 Tips To Teach Telling Time
Buy a digital clock or watch. Digital clocks and watches make it easy to tell time. Even a preschooler can read "9-0-1" and figure out that it is a little after nine o'clock. This is the first step in learning to tell time - an awareness that the numbers mean something.
Hang an analog clock in a prominent location. I like clocks. We have clocks all over our house, in every single room. Does everyone have this obsession? I don't know, but it is easy to find a clock here. (One minor issue is that the enormous 3-foot wide clock in our dining room has roman numerals on it. I wouldn't recommend that if you want your children to be able to read it. But it is very pretty, so I am not replacing it.)
Talk about the hour. Now that you have that big clock on the wall, talk about it. When you are sitting down to eat, ask her what number the little hand is pointing to. Ask when you're walking out the door to an appointment. Ask on the way to church. Keep asking, creating an awareness of the importance of that little hand to identifying the hour. You don't need to talk about minutes at this point, just focus on the hours.
Make a good, old fashioned paper clock. You can print one out at the TIMEX Time Machines page at Scholastic, and use a brass fastener to assemble the hands. This will give your child an easy way to manipulate the clock without your having to shell out money on a plastic clock that you will need for approximately two weeks, until she figures out how to read the real clock. 

Track your time. I love this activity, which came from the TIMEX Time Machines teacher packet. It teaches an awareness of AM/PM and also the hours of the day. You will have to print the schedule printable, which you can get here. Then help your child to figure out what she is doing for each hour of the day. Once she has it all filled in, help her to create a timeline of that day. To do this, you will want to print out or draw 6 (or so) clocks, one for each major event in her day. Have her draw the hands on the clock and glue the clocks in order on a large piece of construction paper or poster board. It would be fun to draw or write out what she is doing at each of the times, and she could title the whole thing MY DAY or MY TIME or something like that. 

Don't be in a hurry to add in the minutes. Your child will probably pick up the hours in a day or two; hours are easy. Let her practice the hours for longer than you think she needs, like a week or longer. Only go on if she starts asking about the minute hand or if she can tell you what the hour is without a moment's hesitation. She will also need to be able to skip count by 5's, or she will probably have trouble with this step.
Adjust your clock for learning the minutes. When she's ready to add in the minute hand, add small sticky notes to your clocks with the minutes on them.
Start with half hours. The first thing to teach your child is how to read half hours and hours. Don't talk about all the numbers, just the 6 and the 12. It's either the top of the hour or the bottom. Don't mess around with all the other numbers and times, just teach her that the 6 is :30 and the 12 is :00.
Add in the quarters. Next, add in the 3 and the 9 and teach her the minutes that go along with them. Talk about a quarter to and a quarter after.
Finally, talk about the rest of the minutes. Again, take this process really slow. Teach each number separately if you think she needs that, or if she is getting the hang of it easily, go ahead and teach her a bunch.
Make it okay to estimate. Especially in these beginning stages, make it okay for her to estimate the time. It doesn't have to be 2:07, it can be 2:10 or even 2:15. We do this all the time as adults, don't we? It's not necessary to be precise when you're recounting the time (unless you're working on those tiny minute increments on purpose).
For more classroom & homeschool learning content, check out the Learning Index.
Scholastic and TIMEX have teamed up to help parents and teachers help their children learn to tell time using the TIMEX Time Machines website. Telling time helps to reinforce math skills including addition and subtraction and skip counting, the foundational skill for multiplication.
The activities on the TIMEX Time Machines site help kids learn time management in addition to the basic math of the clock. They estimate how much time it takes to do familiar activities and then see how much time it actually takes.
There are many resources and at-home activities available on the TIMEX Time Machines site including:
How much time? Practice converting digital time to analog while completing daily tasks with your kids
Time to Talk: Learn how to discuss time management and identify what daily tasks you and your child are struggling with.
Matching Time: Cut out digital and analog clocks and mix them up with this fun matching game.
TIMEX has also put out a fun app called TIMEX Time Machines, and I think your kids are really going to love it. My kids love their screen time, and I love it when their screen time is something educational. This app has no ads or in-app purchases, which makes it safe for kids of all ages. I think you'll find that using the app is a really great way to reinforce learning to tell time. There's a tutorial mode where kids can learn and then a couple of game levels where they can try to beat the clock.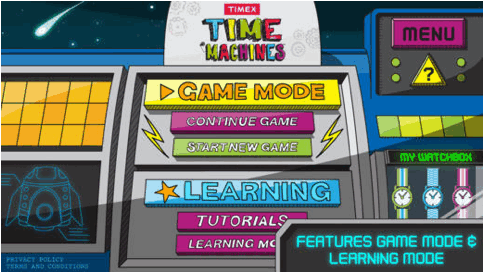 TIMEX has made it easy to teach your kids to tell time, thanks to their kid-friendly app and parent-friendly website. Let me know in the comments:
How are you teaching (or did you teach) your kids to learn to tell time?
This is a sponsored conversation written by me on behalf of Timex. The opinions and text are all mine.