This simple healthy and easy cake is low carb, keto, paleo, and gluten-free. If you use sugar-free chocolate, the cake would also have no sugar. You can use any chocolate, so it is entirely customizable to your tastes and dietary preferences. 3 simple ingredients. Cake is rich, fudgy, dense, and moist. Makes one small cake.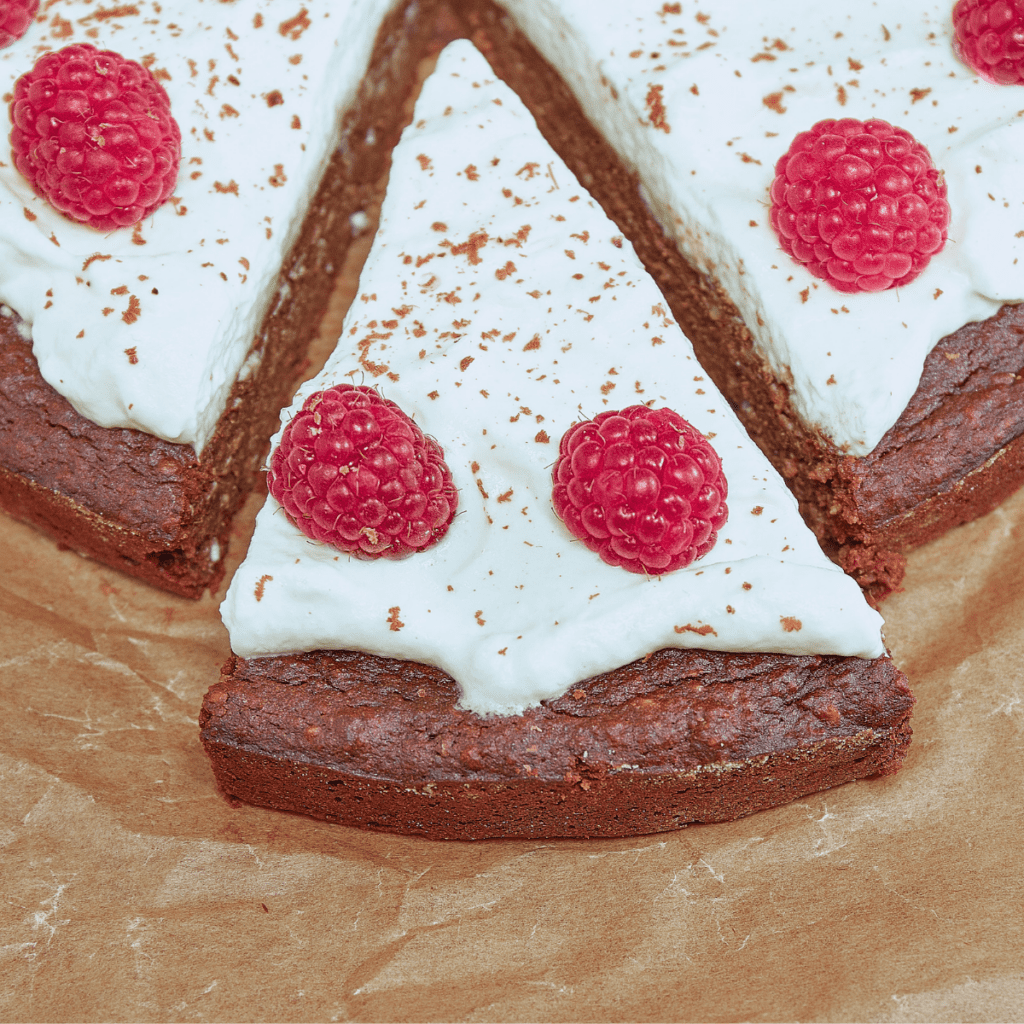 This simple & easy flourless chocolate cake is the best! Dense and decadent, every bite is packed with rich chocolate flavor.
This cake is amazing. I mean, really and truly pretty much the best thing I ever tasted.
Imagine your favorite chocolate bar made into a moist, rich cake. That's exactly what you will get with this cake. If you like the chocolate you put into it, you will love the cake at the end.
Whether you are gluten-free or not, you should try this flourless chocolate cake. Its texture is unlike any other cake I've ever had, more like a dense brownie than a traditional light and airy cake.
What you'll need to make a flourless chocolate cake
Equipment
To make this cake, you need to separate your eggs. The best way to do this is using an egg separator. I have had the one I linked for close to 20 years, and it is great.
You will also need a mixer. I think a hand mixer would work the best (and that one is on my wish list), but I don't have one and so used my stand mixer to make this cake. It worked really well although it is a little bit of a pain to haul it out just to whip some eggs. On the other hand, it is more of a pain to actually do the whipping of the egg whites by hand, so haul out the stand mixer I will.
You'll also need a double boiler to melt the chocolate, a 9-inch springform pan to bake it in, and parchment paper to line the pan and prevent the cake from sticking to the bottom.
Ingredients
Chocolate - Your finished cake will taste exactly like the chocolate that you use. I used an entire pound of Hershey bars, and I adored the final product. Some of the other bakers I've talked to have used mostly bitter dark chocolate, and they were less pleased with their final product.
Unsalted butter
Large eggs - You will need to separate the eggs and beat them separately.
White vinegar - This is to clean the bowl. It's an important step, but the vinegar will not be used in the recipe.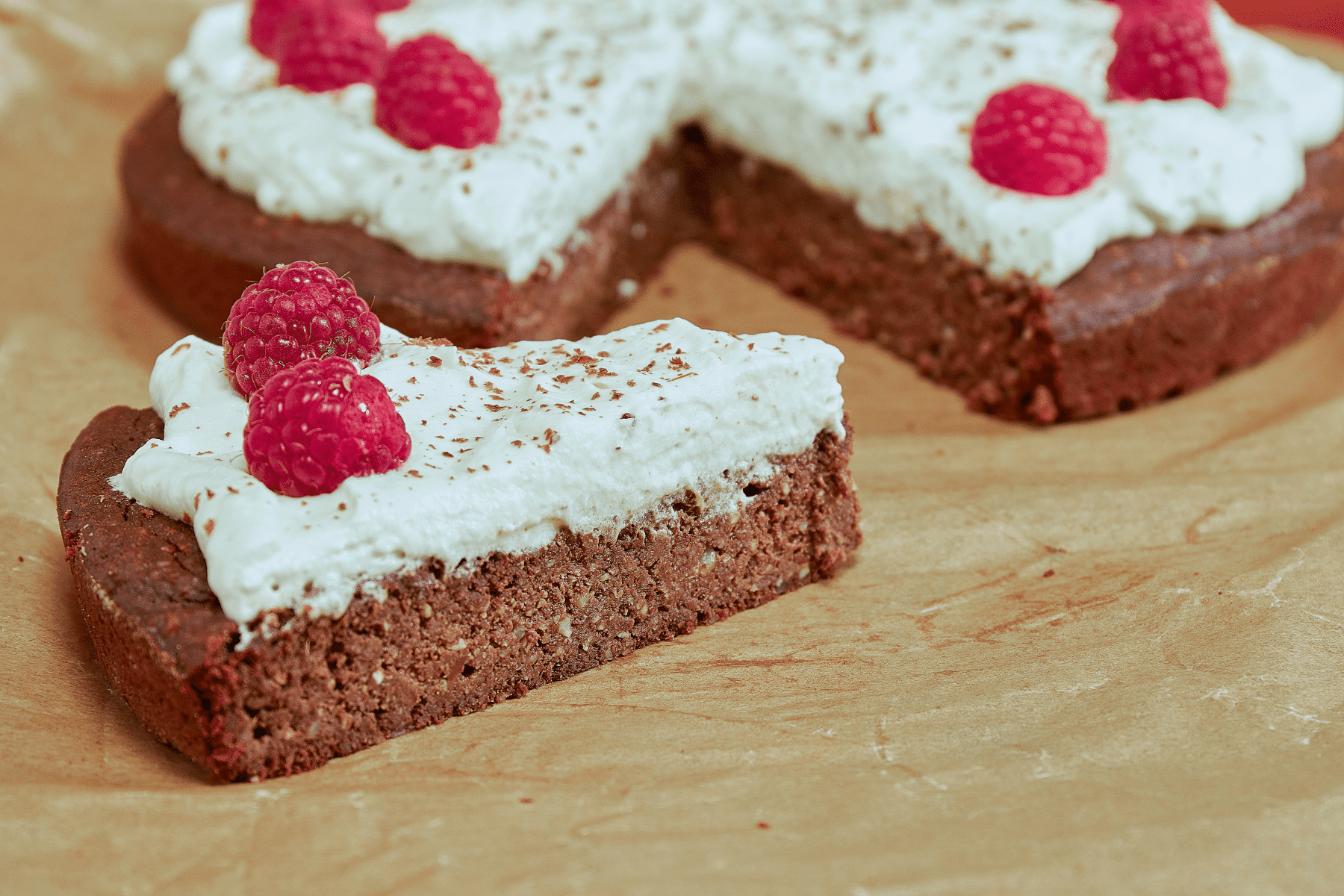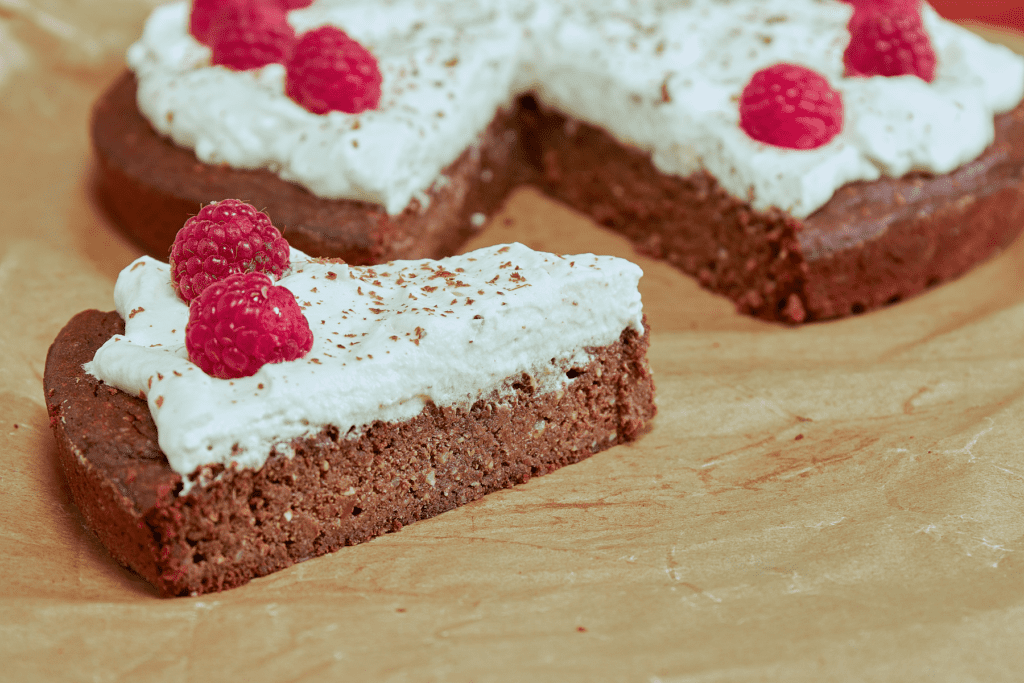 All that said, this cake is very worthwhile because it is fudgy and amazing. Seriously, just make the cake. You're going to love it.
How to make a flourless chocolate cake
Melt the butter in the microwave. Chop chocolate and add to a double boiler, then pour melted butter on top. Heat the butter and chocolate until the mixture is smooth, stirring often.
While the chocolate and butter mixture is cooling, cut a circle of parchment paper the same size as the bottom of the springform pan. Butter the bottom and sides of a 9" springform pan; line with a parchment circle, then butter the parchment. This is an important step!
Separate the egg yolks from the egg whites and put into two medium bowls.
Wipe a large glass or metal bowl with a paper towel soaked in white vinegar. This ensures that there is no grease in the bowl prior to add your egg whites. If there's any grease in the bowl, the egg whites will not whip into peaks.
Use an electric mixer or stand mixer to beat the egg whites until they form stiff peaks. That means that, when you pull the beater up out of the egg whites, the little mountain that forms holds its shape and does not fall over. (Do not over-whip or the cake will be dry.) If you try to do this by hand, your arms will be so tired that you'll think they are falling off and the egg whites will not become stiff enough. Learn from my mistake, and use some kind of electric mixer. A hand mixer would be best.
With the same beater, beat the egg yolks. Add the egg yolks to the cooled melted chocolate.
Fold one-third of the egg whites into the chocolate mixture and follow with the remaining two-thirds. Carefully fold until no white remains, being careful to not deflate the batter.
Pour batter into the prepared pan. The batter should fill the pan ¾ of the way.
Bake at 375ºF for about 25 minutes.
The top of the cake will look similar to a brownie and a cake tester will appear WET.
Cool cake on a rack for 10 minutes then un-mold.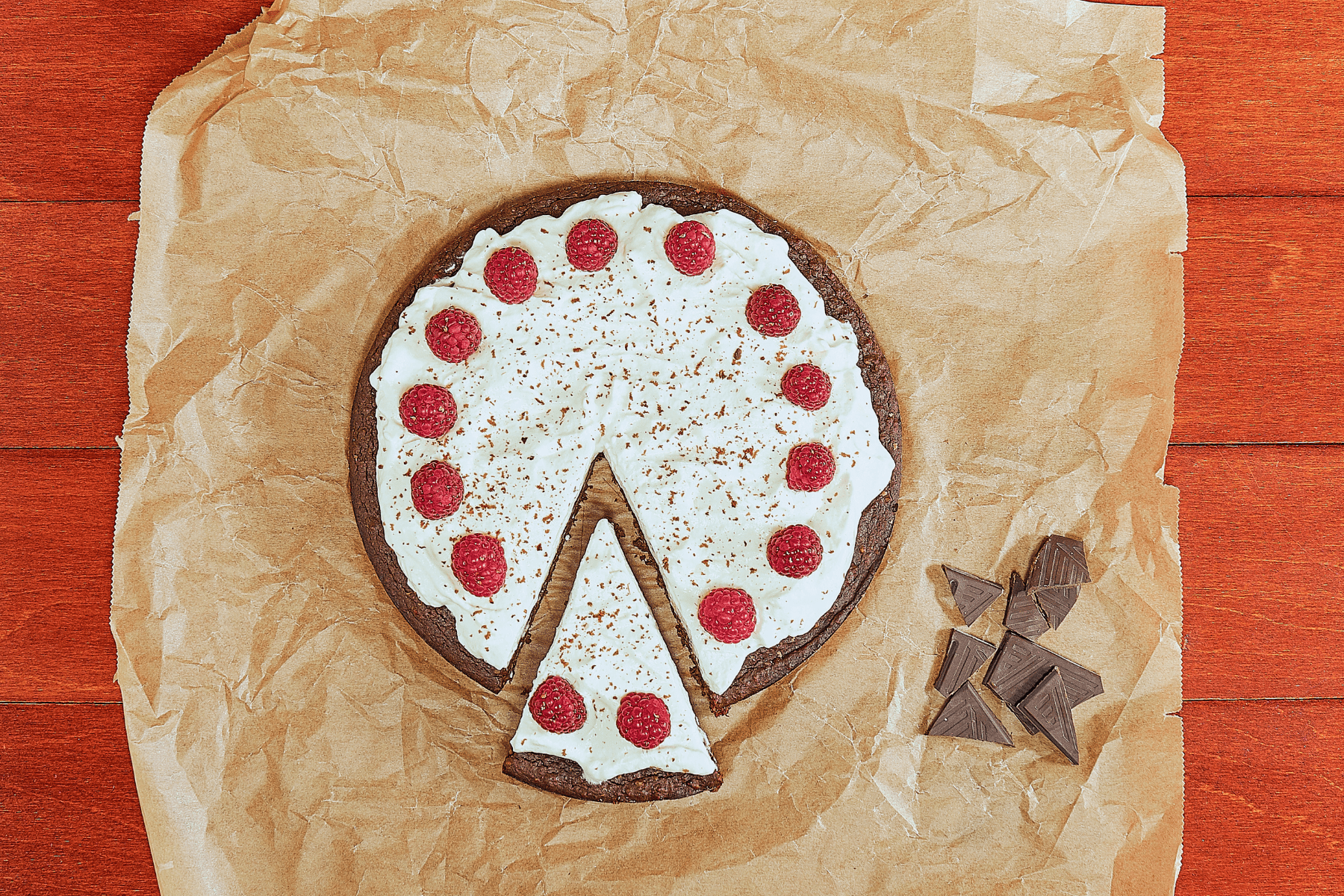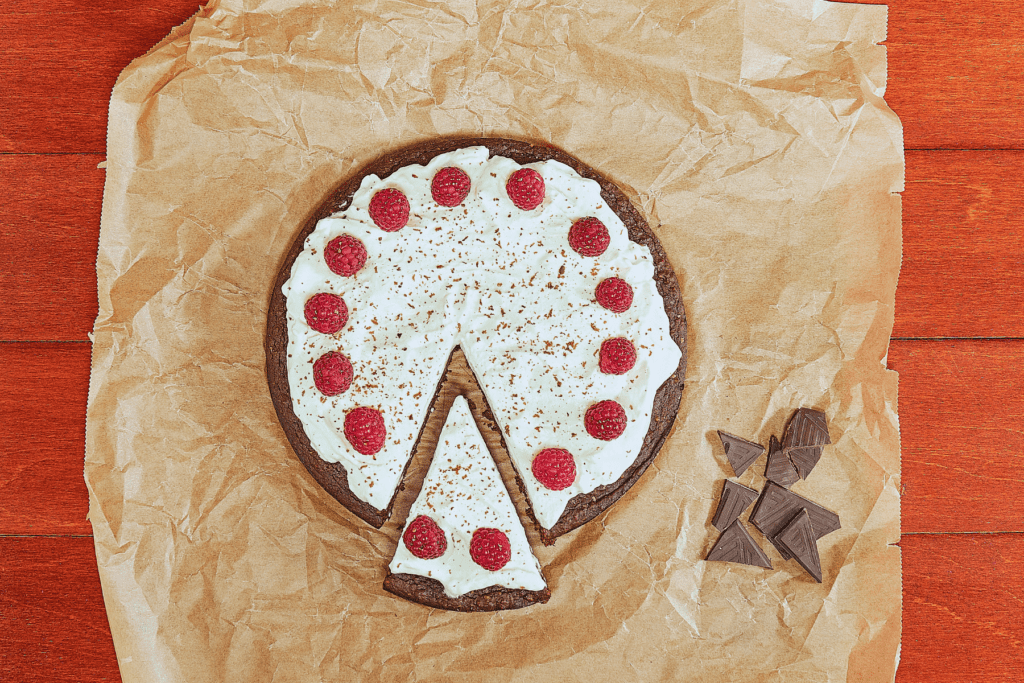 Check out these other delicious gluten-free desserts while you're here:
Have I mentioned yet how amazing this flourless chocolate cake is? I'm not a big cake fan (although I do really love all three that I just linked above), but I really really loved this one. There was something about tasting a dense, fudgy cake that tasted just like my favorite Hershey bar that just really tickled me.
Recipe