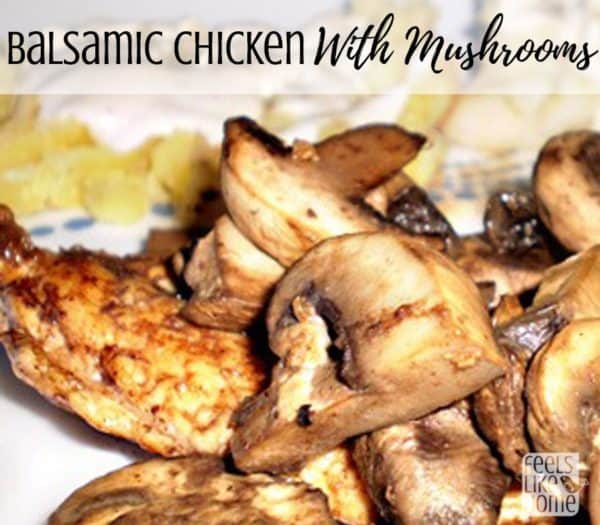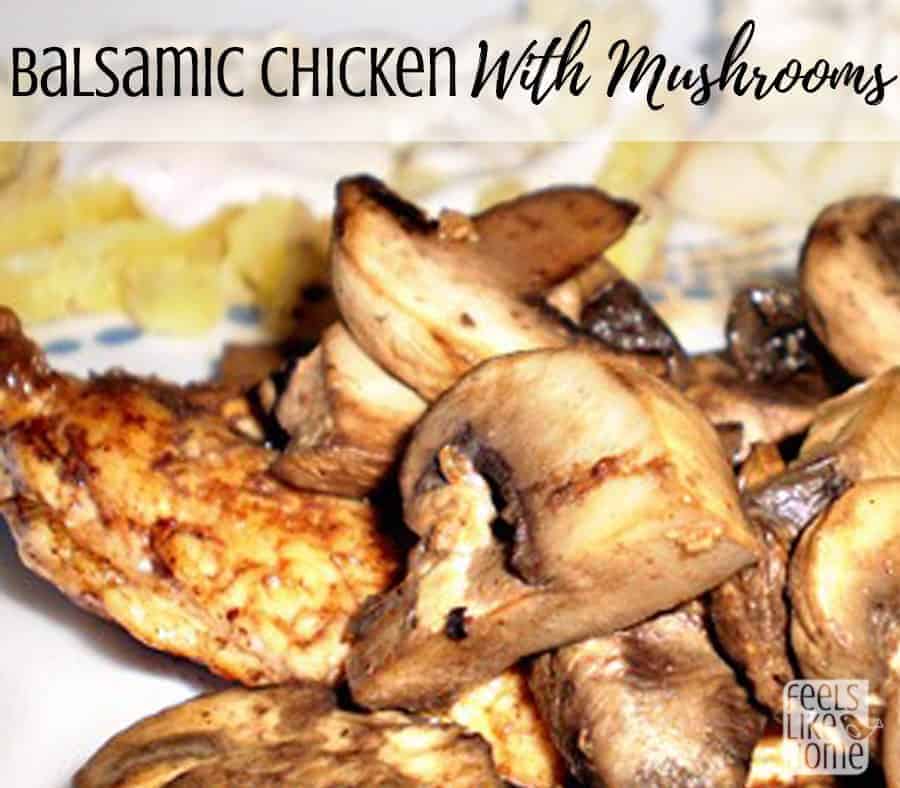 I feel like I should have something to say about this recipe. Really, though? I don't. I don't remember where it came from. I don't remember the last time we ate it before today. I didn't even know we had it until Joe showed it to me and asked if it would be okay for dinner.
That's a crap shoot these days, when the baby in my belly is temperamental and doesn't let me eat much.
The results were terrific. The chicken came out juicy and tender, and the mushrooms were perfectly cooked - firm but slightly tender and caramelized. I'm definitely going to ask Joe to make it more often in the days ahead.
Joe was excited to cook the potatoes he dug up from his garden, so we had our chicken and mushrooms with baked potatoes and cauliflower. I think this would be a lot better with rice. I would have sprinkled the rice with balsamic vinaigrette just before serving to tie the whole meal together.