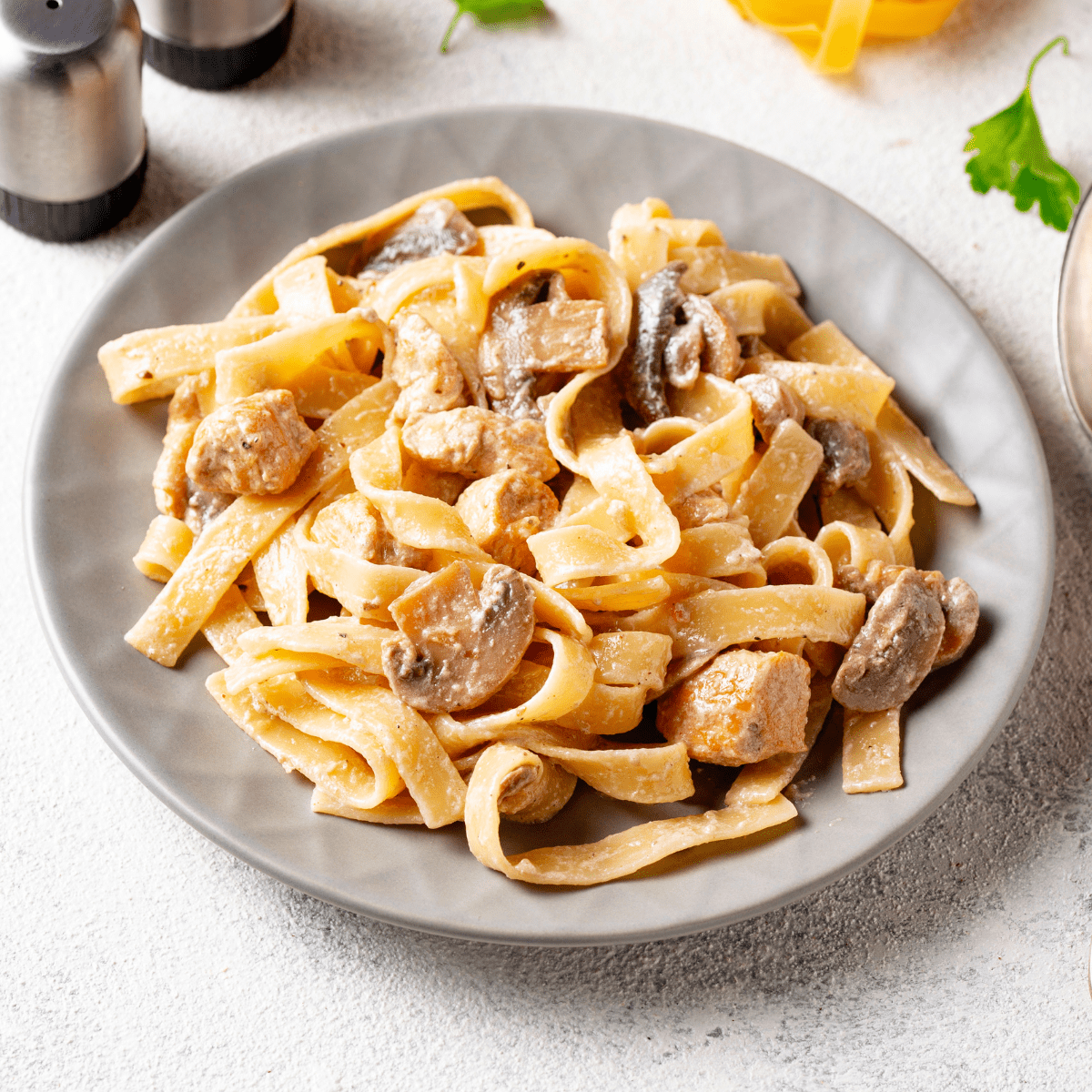 I feel like I should have something to say about this recipe. Really, though? I don't. I don't remember where it came from. I don't remember the last time we ate it before today. I didn't even know we had it until I found it in an old recipe binder that's been gathering dust on my shelf.
The results were terrific. The chicken came out juicy and tender, and the mushrooms were perfectly cooked - firm but slightly tender and caramelized. I'm definitely going to make it more often in the days ahead.
What you'll need to make balsamic chicken with mushrooms
Equipment
You'll need standard measuring cups and spoons, plus a large skillet to cook everything in and a garlic press to crush the fresh garlic. (If you don't have a garlic press, use the flat blade of a chef's knife or even the bottom of a clean can to crush the garlic.)
This is a one pan meal, but you'll also need a bowl to mix the sauce and a plate to keep the cooked chicken on while you prepare the mushrooms.
INGREDIENTS
See the printable recipe card below for measurements.
Olive oil
Balsamic vinegar - If you're gluten-free, make sure to get a gluten-free vinegar. Otherwise, get the best you can afford. Imported vinegar from Italy is typically the most flavorful.
Dijon mustard - Any spicy mustard will work. I would not recommend regular yellow mustard, although you could use it in a pinch.
Fresh garlic - There is no substitute for fresh garlic, and it is very cheap to buy. The pre-minced stuff that is sold in a jar does not have the same flavor, and garlic powder doesn't either. You need fresh garlic. A bulb of fresh garlic (which is what you buy in the store) contains 8-10 individual cloves. You only need one of those individual cloves for this recipe.
Chicken breasts, pressed thin - If your chicken is more than an inch thick, cut it in half to make two flatter, thinner breasts. These will cook more quickly and retain more of their juices, resulting in a nicer cooked meal.
Fresh mushrooms - You can use whole mushrooms and cut them in half or quarters or buy already sliced mushrooms.
Chicken broth - You don't need much of this, just enough to moisten the chicken.
Noodles or rice - This is just for serving.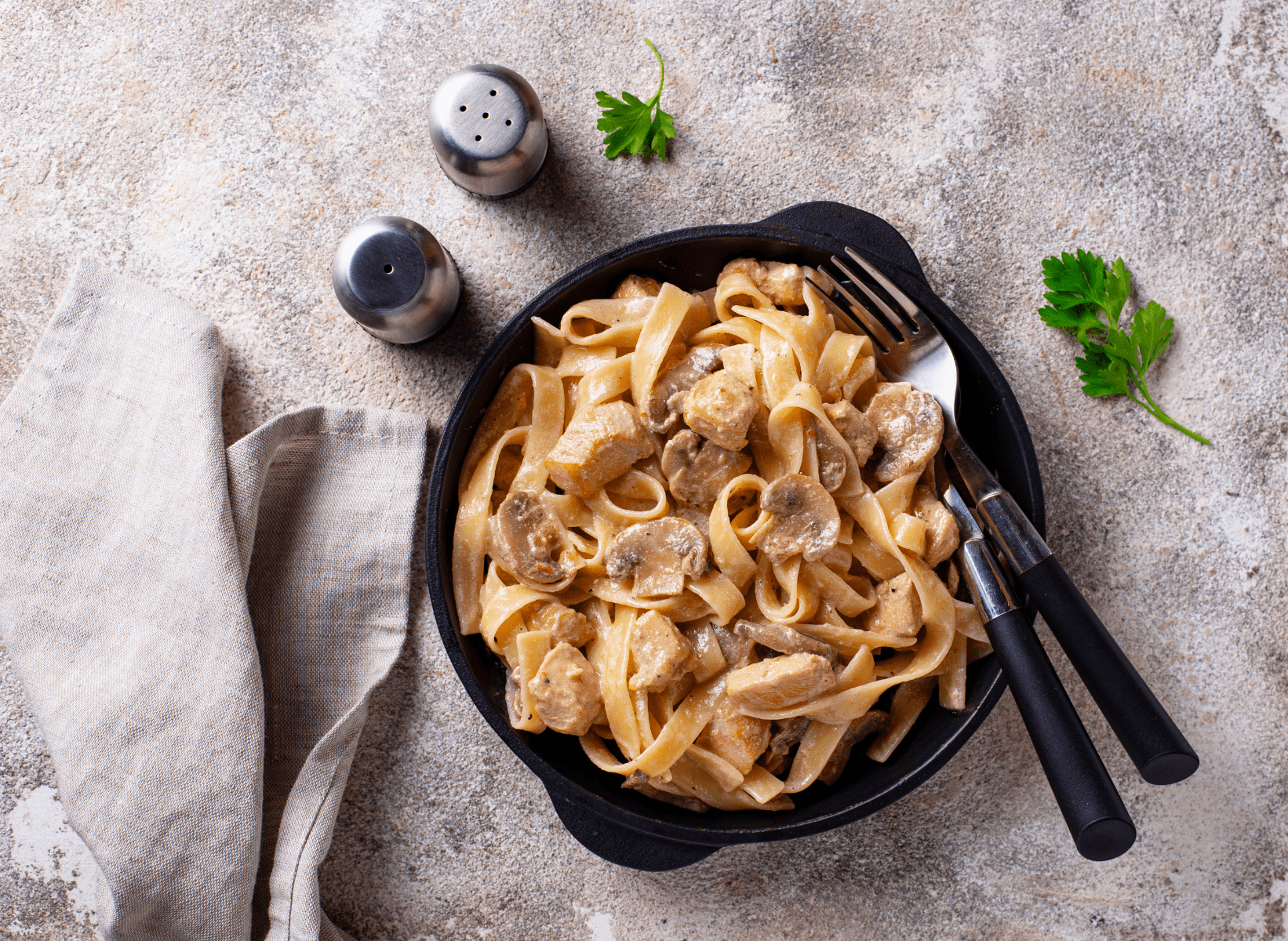 How to make balsamic chicken with mushrooms
Heat 1 teaspoon of olive oil in a large skillet.
In a medium bowl, mix 2 tablespoons of vinegar, mustard, and garlic. Add chicken and turn to coat.
Transfer chicken and marinade to skillet. Sauté chicken until cooked through, about 3 minutes on each side. Transfer chicken to a platter and keep warm.
Heat remaining teaspoon of oil in the skillet. Sauté mushrooms for one minute. Add broth, thyme, and remaining tablespoon of vinegar. Cook, stirring occasionally, until mushrooms are deep brown, about 2 minutes.
Serve chicken topped with mushrooms over noodles or rice.
How to serve balsamic chicken with mushrooms
I like to serve this over noodles or rice when I'm making it for my family.
I am a bariatric patient and eat a high protein, low carb diet, so I eat mine over cauliflower rice or just plain on the plate.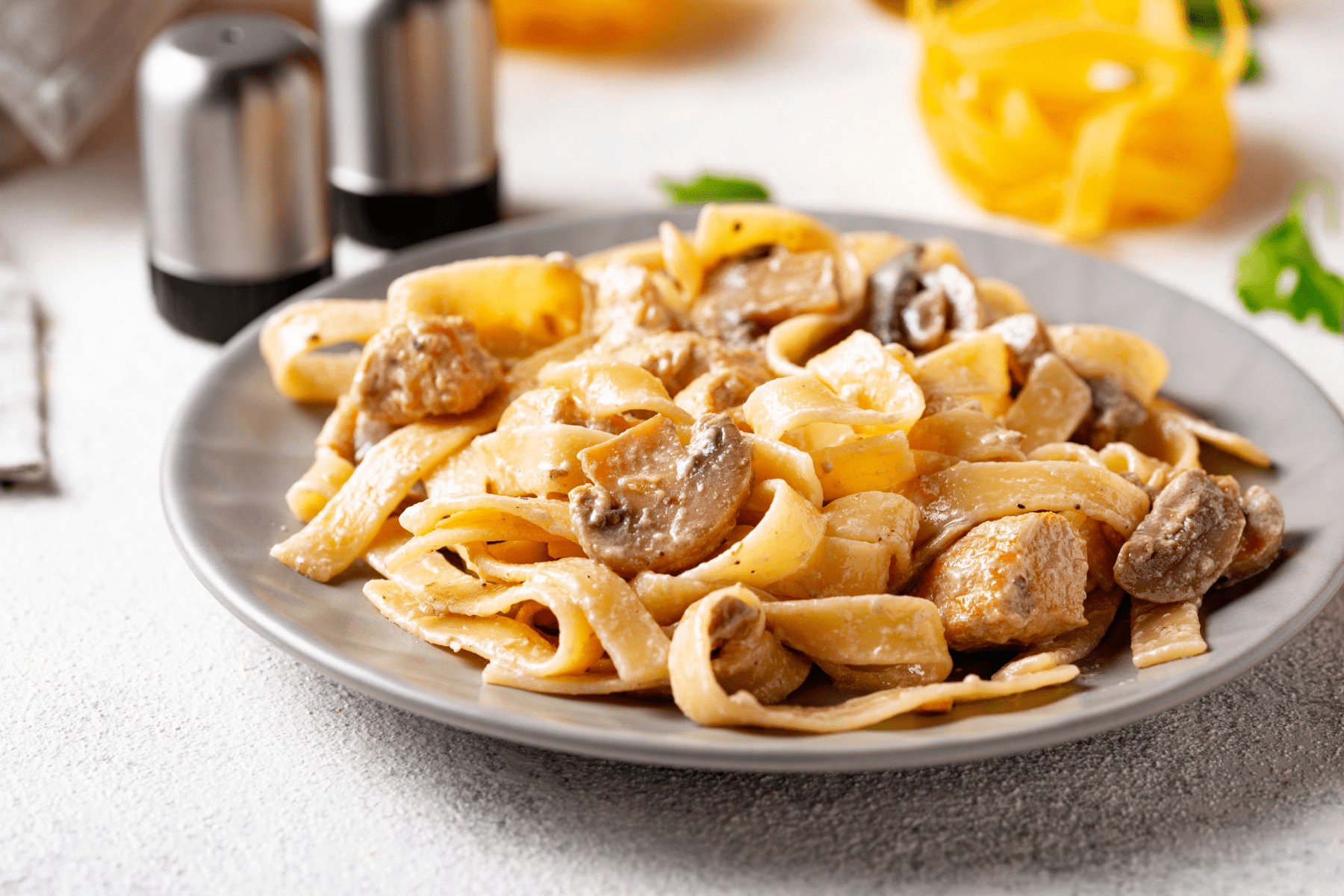 How to store leftovers
The chicken and mushrooms store well in an airtight container in the refrigerator, but you'll want to keep them separate from the noodles (or rice).
I think chicken gets weird when reheated in the microwave, so I reheat these leftovers in a skillet on the stove. You may need to add an additional splash of chicken broth to loosen the sauce back up.
Try these other delicious chicken dishes while you're here:
Recipe