One of Grace and Allie's favorite activities is to have a scavenger hunt.
Once Grace started to read independently, scavenger hunts at our house took on a whole new level of fun. The kids could do them without my help, and I could create more complex hunts with better hiding places.
I am taking part in a 40-day blog series on the The Jesus Storybook Bible, each day highlighting one of the stories from the book along with a hands-on activity that relates. This is the activity that goes along with the "Treasure Hunt" chapter.
Here's the gist of a scavenger hunt:
Write clues. 5 is a good number for a small area. If you're doing the whole house, you could probably go for more. We usually stick to just the upstairs, and 5 is good. There's no confusion about which clue should come next.It is important when you're writing clues for early readers that you write slowly and form each letter precisely. Write largely and leave lots of space around and between the words. You need to make it as easy to read as possible.Use mostly smaller words that your child already knows, but through in some challenging words that she will have to sound out and/or ask for help with. Keep these to only 1 or 2 per clue.
Hold on to clue #1.
Hide clue #2 in the spot that clue #1 points to. Hide clue #3 in the spot that clue #2 points. Do you get what I'm saying?
Hide a treat or treasure in the spot that clue #5 points to.
Give the kids clue #1 and let them run around to find the rest of the clues and the treasure!
For a treat, I sometimes put the last clue in the freezer where a popsicle awaits. Sometimes, I put it in the fridge were a small jug of chocolate milk is hiding. Or I might put it in the toy box where there are "new" toys (really just old ones from the basement). Once, I hid Hershey kisses.
You can get really creative with the treats at the end.
A treasure hunt we did when Grace was just starting to read on her own follows.
The first clue pointed to a birthday cake on the kitchen counter:
The second clue pointed to my daughter's bed. We painted Peter Pan on the ceiling above her bed.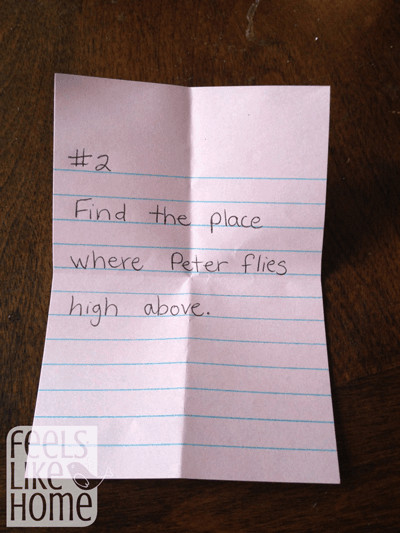 The third clue pointed to our toothbrushes.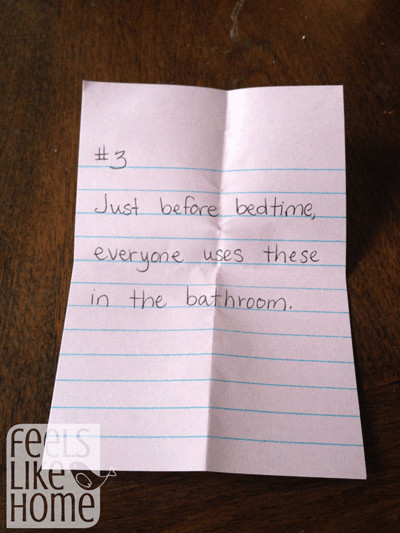 The fourth clue pointed to our games area in the living room.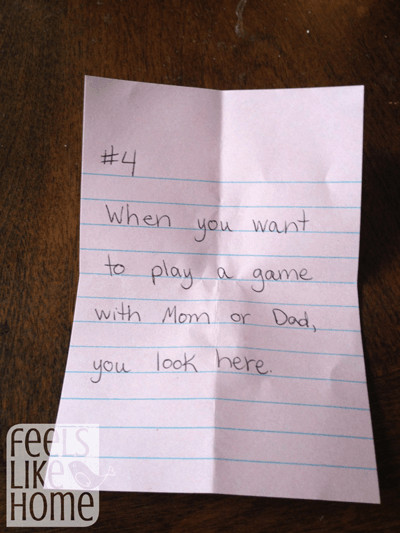 The last clue pointed to Grace's tooth box on her bookshelf. There were a couple of quarters inside the box, one for each of the girls.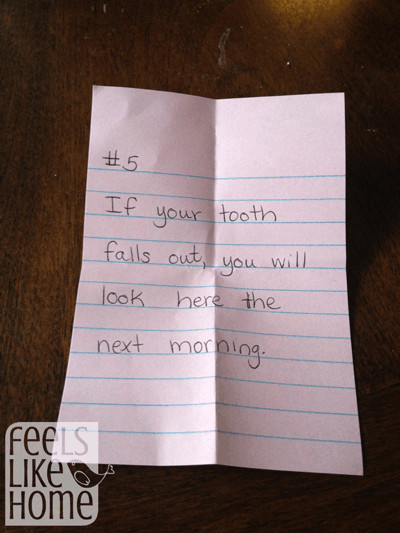 Doing a scavenger hunt this way is so good for your early reader. It gives her reading practice, but more importantly gives her confidence in her reading skills. As she has more and more successes in reading, she'll want to do more and more of it!
So watch out. You may be writing a lot of scavenger hunts in the future.
For more book recommendations, check out the Reading & Writing Index.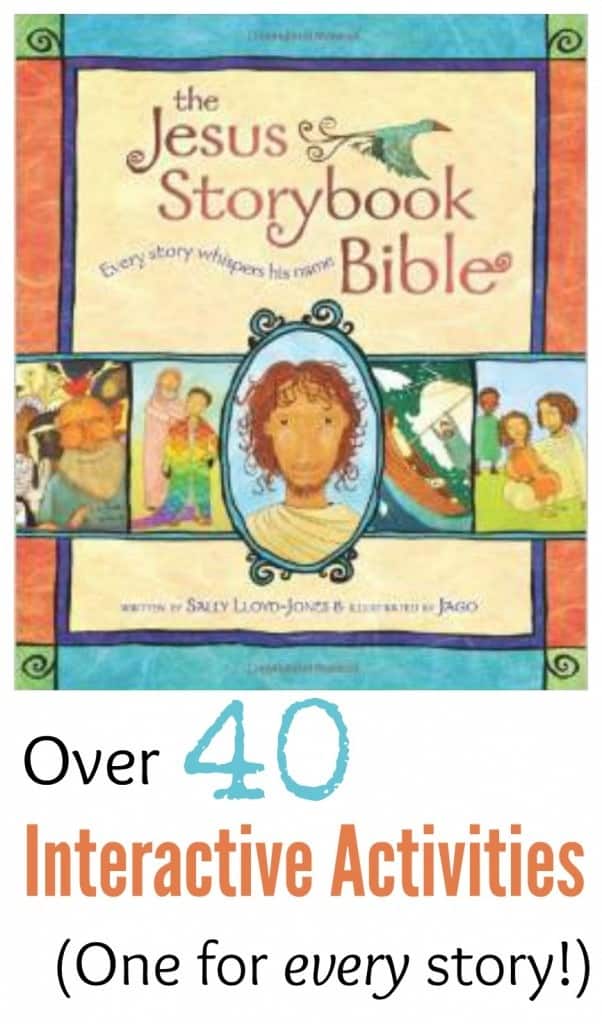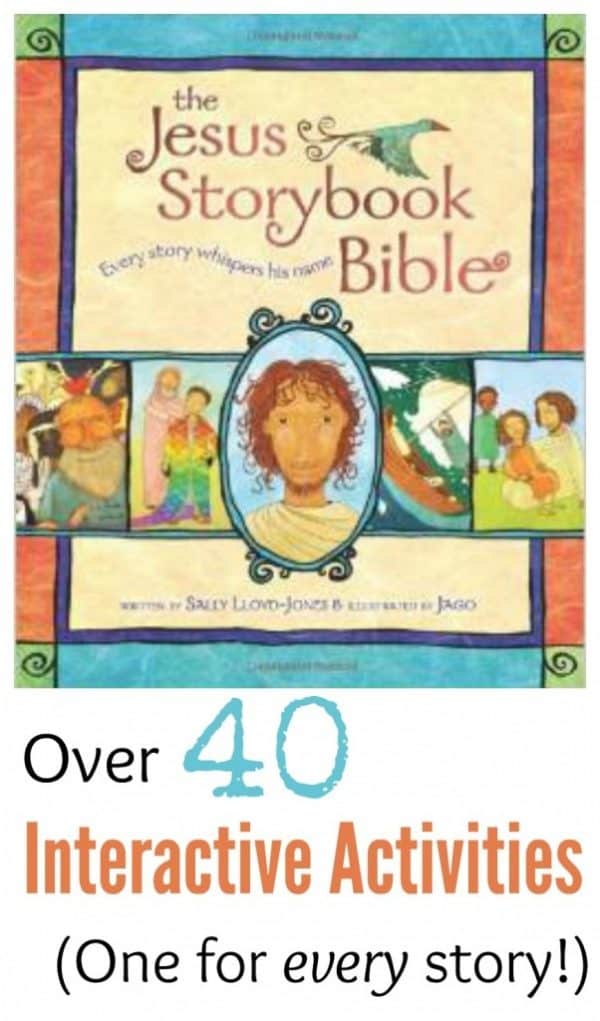 Visit My Mundane and Miraculous Life for activities for the other chapters in The Jesus Storybook Bible.