A lot of summer reading programs going on now require children to record the number of books they've read or the number of minutes they've read or the names of the books they've read.
I didn't have an easy way to record the books when summer started, and I got behind.
After an hour or more of searching online, I didn't find a reading log that had the columns I wanted and listed more than 10 books per page.
We read a lot of books around here. 10 books per page would take an awful lot of paper.
So. I made one.
I left a space so that Grace could write her own name on the log and a second space where we could write the month and year.
In Pennsylvania, homeschoolers have to keep a list of books they've used throughout the year, so it's a good habit for us to start. I also just like having a list of the books Grace has read by month.
Here's what the log looks like: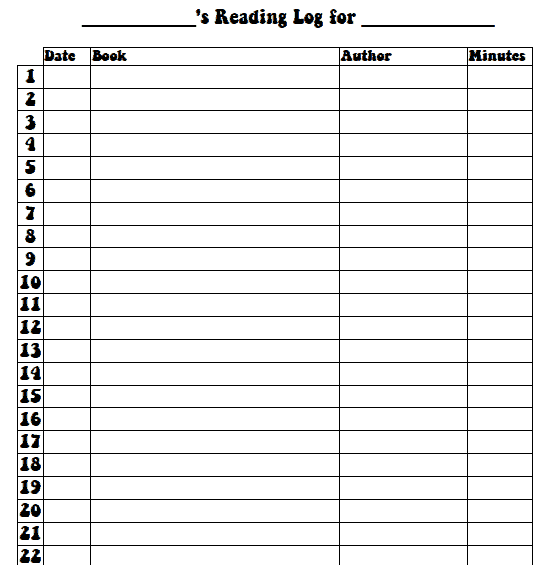 You can get a pdf of the reading log below.
For more homeschool curriculum ideas, visit my curriculum index.