5 printable Easter basket scavenger hunts for Easter morning - A treasure hunt is a great way to find your Easter basket. These hunts for little kids and non-readers, big kids, tweens, and teens use pictures, rhymes, and riddles as clues. Awesome active fun for toddlers through teens at home. Non-religious and Jesus-centered. Easy and challenging clues using both indoor and outdoor spaces.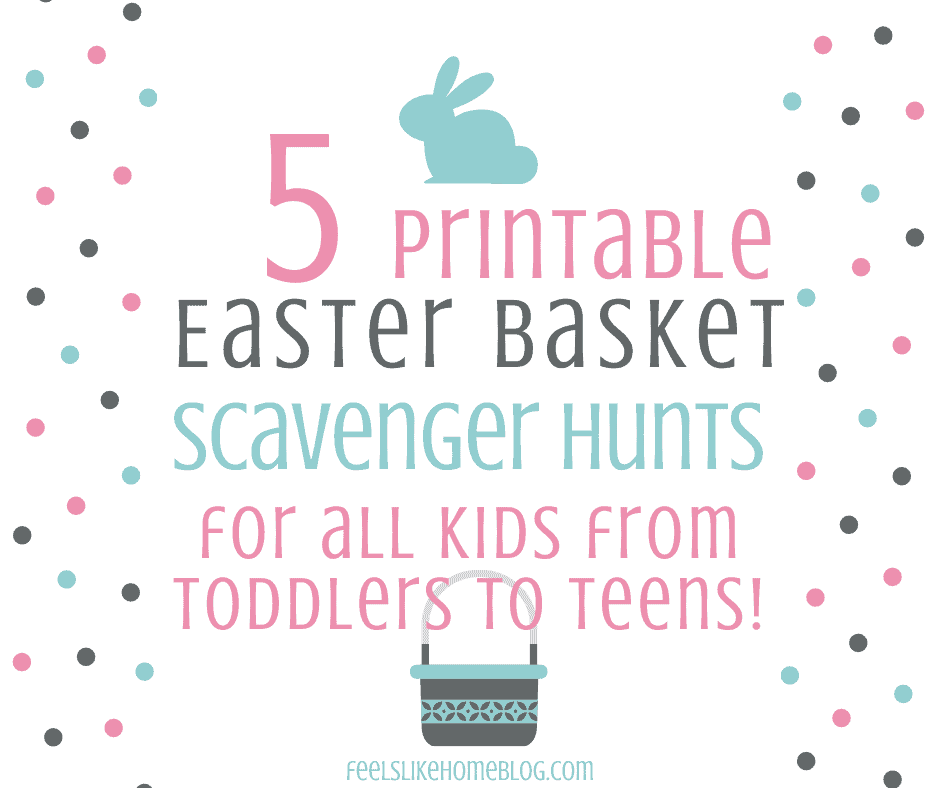 In 2016, my older daughter and I read Pinkalicious: Eggstraordinary Easter in which Pinkalicious and her brother get sent on a scavenger hunt by the Easter bunny. They end up in her bedroom, discovering a huge basket full of goodies.
You can guess what is coming, right?
Grace, who was 9 at the time, very quietly asked me if our Easter bunny might send her on a scavenger hunt. She knew that the Easter bunny wasn't real by then, but she was still little enough to hope for some magic and fun on Easter morning.
I gave a noncommittal "Maybe," and that was the best I could offer. Her little face was so sad.
And then a few days later, she asked again whether I thought our Easter bunny might be able to manage a scavenger hunt to help her and Allie find their Easter baskets.
I told her, "We'll see."
And she kept asking, always quiet so Allie, who was only 6 at the time and still believed in the Easter bunny, wouldn't hear. She was always earnest and sincere and hopeful but not pushy.
So I created a little Easter scavenger hunt. It was very simple, and it required them to exercise and read a little bit.
To say they were ecstatic on Easter morning would be the understatement of the century. They found eggs full of jelly beans and clues. They screamed and squealed. They left a trail of Easter grass all over the house. (I don't recommend putting it in your eggs because it was e.v.e.r.y.w.h.e.r.e.)
My little, last minute Easter basket scavenger hunt was such a success that they talked about it in 2017 as Easter approached. They couldn't wait for the next hunt.
I planned in 2017 to reuse the same scavenger hunt, and I was HORRIFIED when I realized they remembered the whole plan. They knew the first couple of clues and the last couple of clues. They remembered where the Easter baskets had been.
I was horrified because I clearly could not reuse the old one. I had to create a new one, which I did because I cannot disappoint my children. I'm just compulsive like that.
The 2017 scavenger hunt was religious, based on the Easter story.
In 2018, I reused the first year's which they had sort of forgotten by then.
Now it's 2019, and Allie now knows that the Easter bunny is a story, and last week, she whispered to me in the dark at bedtime, "Do you think you could make me my own scavenger hunt this year? Grace always reads the clues, and she knows everything, and I don't get to do it just myself."
And again, I said, "Maybe," and "We'll see," and I didn't figure I would do it, but I had some free time one weekend, and I did it anyway.
So in 2019, there will be TWO scavenger hunts, one without words for Allie who is still struggling to learn to read, and one for Grace who can handle much more difficult clues and tasks. I have linked all 4 of the scavenger hunts below. Please feel free to grab one or a combination or all four. They're all good and fun and your kids will love them.
Also, don't worry about setting a precedent of scavenger hunts because I will most likely be creating these until my kids go off to college in ten years and probably even after that. Because I'm compulsive.
You're welcome.
Click on each image below to grab each of the 5 different scavenger hunts, or scroll the whole way to the bottom to pick up a bundle of all 5 at once.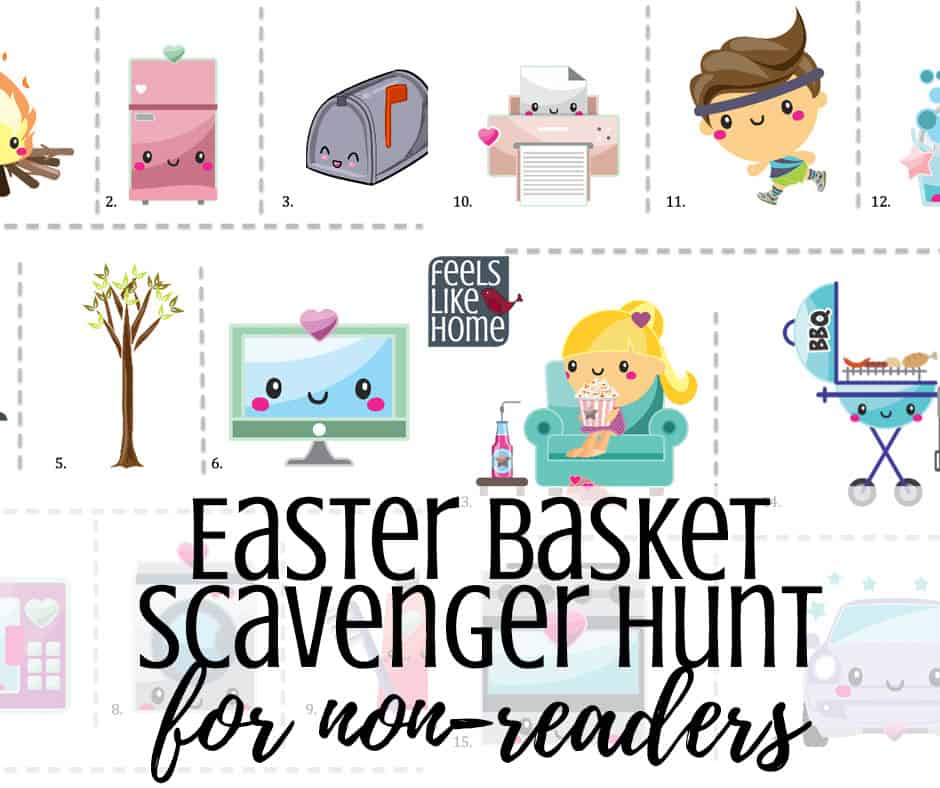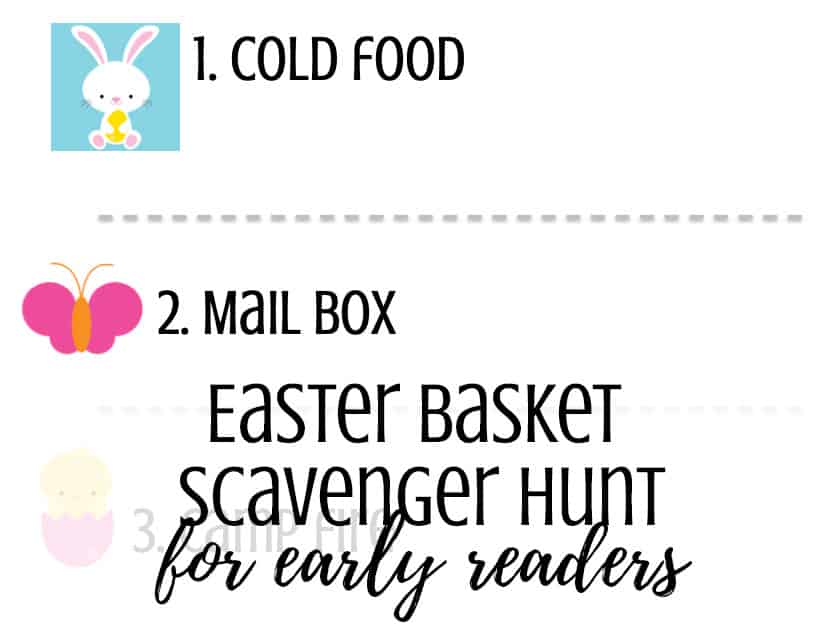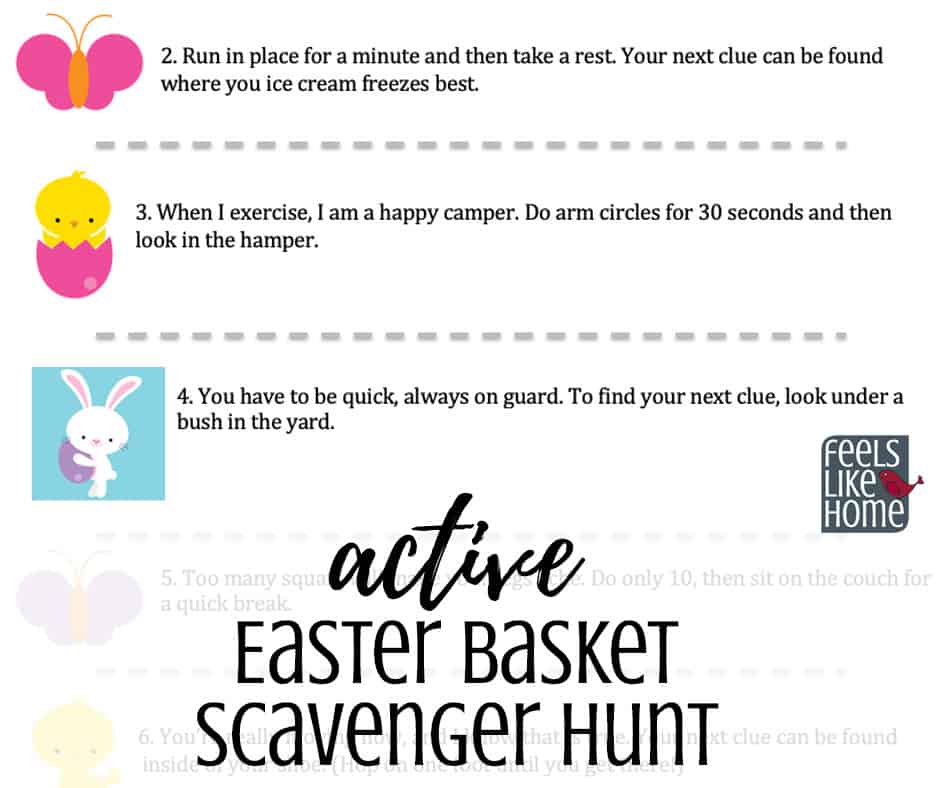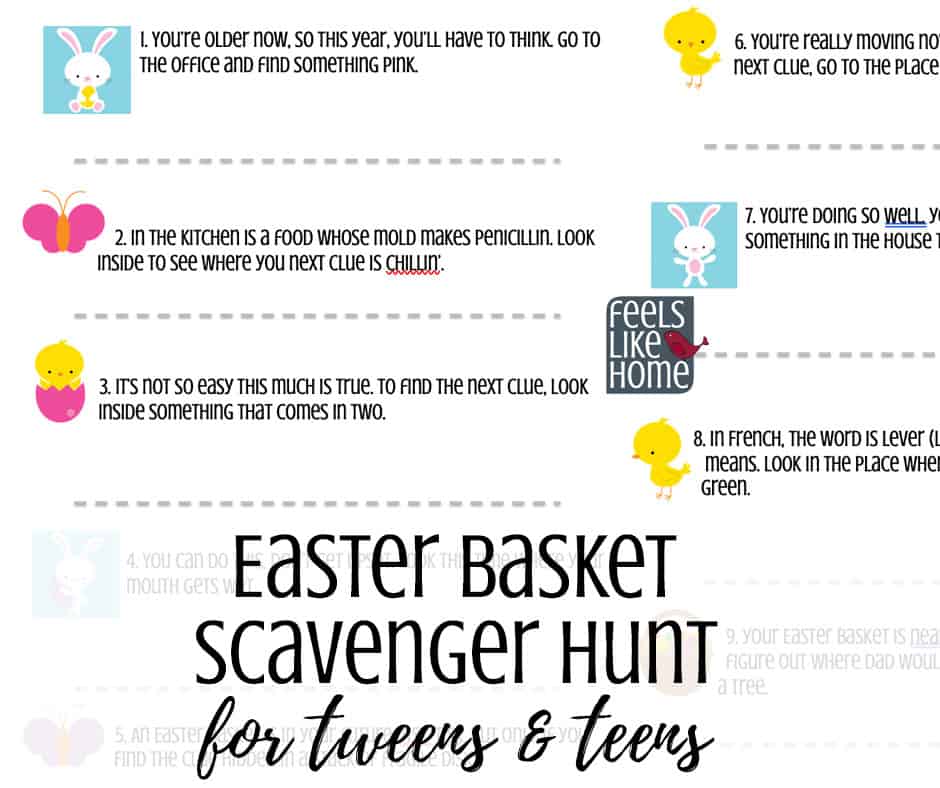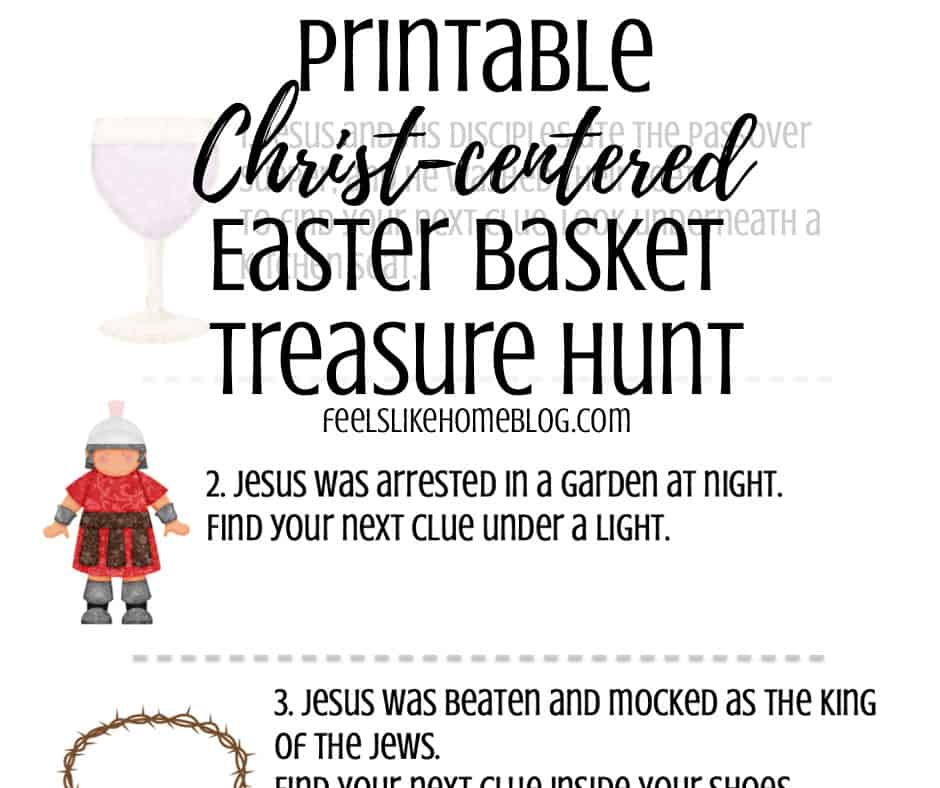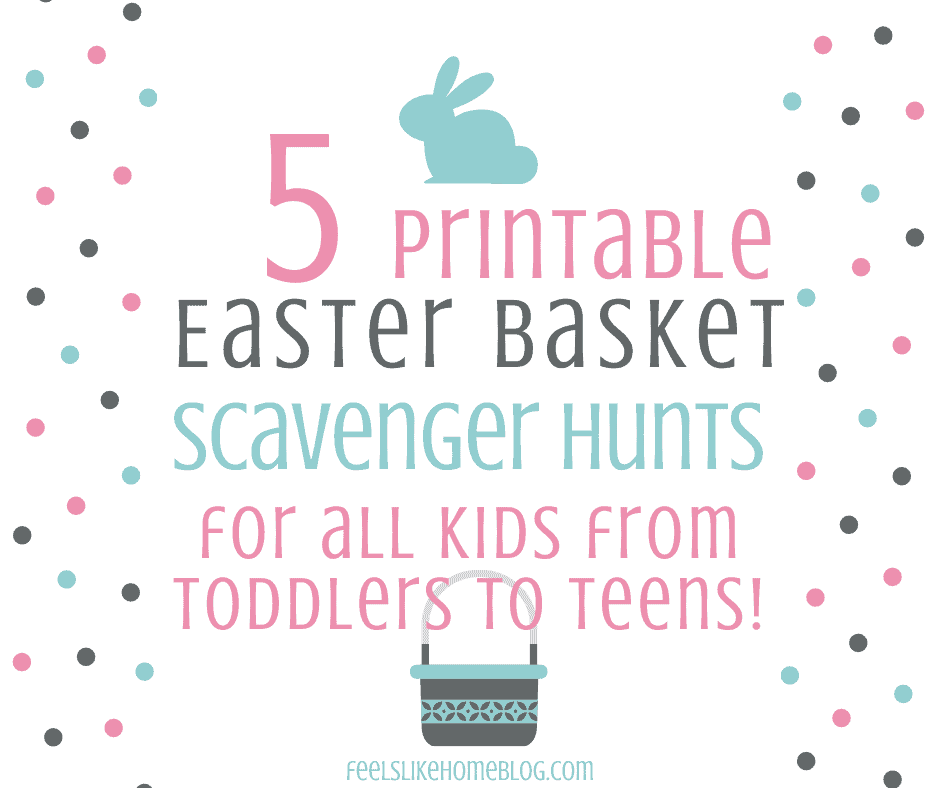 I seriously can't overstate the level of fun and excitement that these scavenger hunts create around Easter baskets. They don't take much time to set up the night before, significantly less than wrapping Christmas presents, and they will absolutely delight your kids.
I highly recommend printing one of these out and using it this year.
While you're here, check out these other resources: