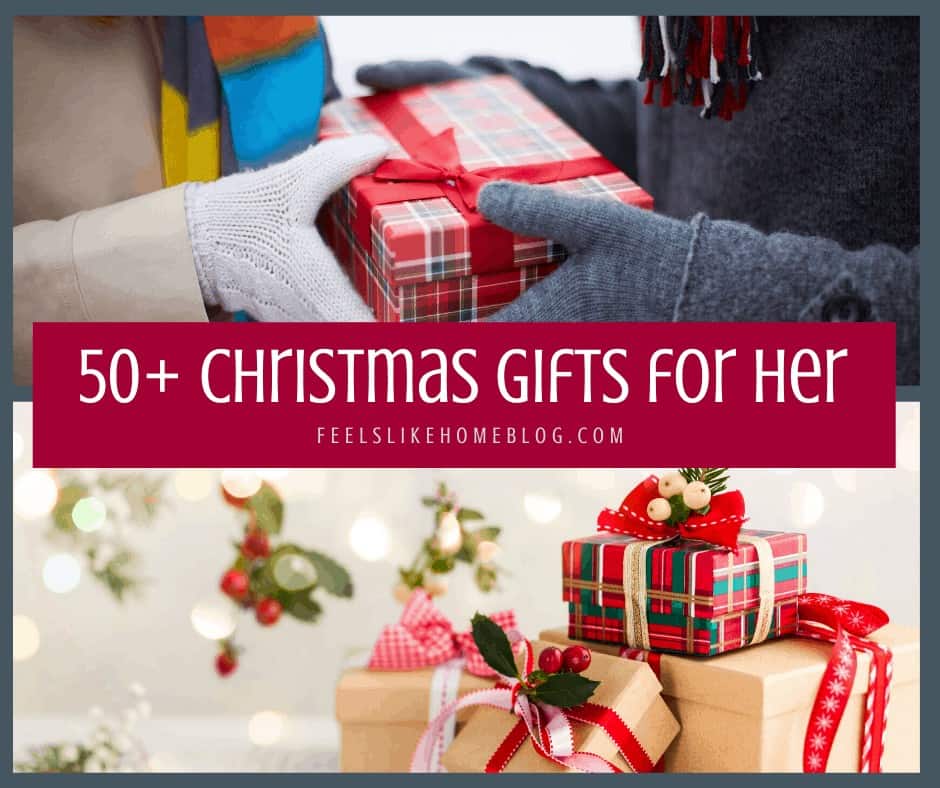 It's hard to know what to ask for at Christmas, isn't it?
I always had the hardest time coming up with a Christmas list, but a few years ago, my ex-husband bought me a Pandora bracelet and then he just added a charm or two for each gift giving holiday. I filled up a bracelet and then another, and eventually had four (4!!!) Pandora charm bracelets which I kept after the divorce. Because they're mine.
Knowing that I'm not the only woman on the planet who needs inspiration for making a Christmas list, I made the following list of gift ideas. Make your list now so that the man in your life knows what to buy for you this holiday season.
Visit the Christmas gift guide for families for hundreds more gift ideas!
Wearable Christmas Gifts
Christmas Gifts for Readers
The thing I like best about Kindles is that you can get books for free from your public library (ask the librarian, but every library I've ever been to has offered this service through one of several different apps), and you can bring as many books with you as you want. I suggest Outlander below, and they are enormous volumes, well over 1,500 pages a piece. I have all 8 of them on my Kindle and never have to worry about hauling around the big thick books. I have the whole Bible on my Kindle and never have to worry about my bookmark falling out.
Kindles really are amazing. If you decide to get one, make sure you get one that has a light so that you can read in the dark. The basic model does not, so you would need a book light to go along with it.
I love listening to audiobooks, so I have compiled an entire page of my favorite audiobooks over here. You can listen to audiobooks on your Kindle (with bluetooth headphones) or the Audible app on almost any device.
Christmas Gifts for Cat Lovers
Okay, I know that cats aren't everyone's cup of tea, but they are most definitely mine, and I know a lot of my readers love them, too. So here are a couple of fun gifts that I found that I (and they) would love to receive.
Cat coffee mug - This mug made me laugh. Any other cat lover would laugh, too.
Cats doormat - I need this. Neeeeeeeeed. If you love your cats as much as I do, and you have a couple of them, I bet you need it, too.
Cat scarf - I love scarves. I have tons and tons of them and wear a scarf all the time. Anyway, I really like this particular scarf because it is covered with cats.
Cat suncatcher - I think this is just gorgeous. What cat lover wouldn't want it in her window?
Techy Christmas Gifts
So we installed these light switches because they allow us to control our lights from our beds, from the grocery store, or from a hotel. That may seem silly, but we can make it look like someone is home even when no one is home, for safety's sake, and it's so nice to be able to say, "Alexa, turn off the dining room lights" and have the lights in another area of the house turn off without ever having to stand up. Welcome to the 21st century, Mrs. Jetson.
Other Practical Christmas Gifts
Food-Related Christmas Gifts
Free Your Tea - I have included two different tea subscriptions on my gift list this year, but for very different reasons. This first one is a box that gets to know you. You tell it whether you want caffeinated, caffeine-free, or a mix, and you get a sampler of 6 loose teas with tea bags that you fill yourself. Each tea includes instructions on how best to brew it, how long, how much, and the best sweetener to complement the flavor. Our sample package included ginger mint lemon (Allie's #1 favorite), minty chamomile (you could see the actual chamomile flower heads in the tea blend), Yuzu Rooibos, honey bush, green rooibos, and holy basil mint. We have tried half of them, and they have all been good. What I like best about this subscription is that you can choose whether or not you want caffeine and then you get to rate each one so the service gets to know you the longer you're a member, and you get teas that are more and more to your particular flavor preferences.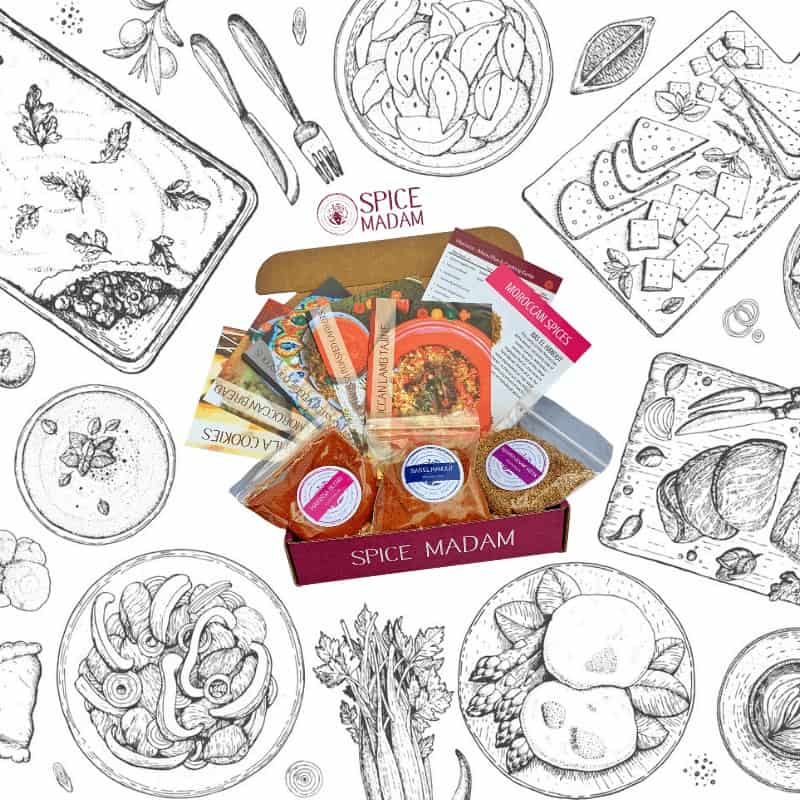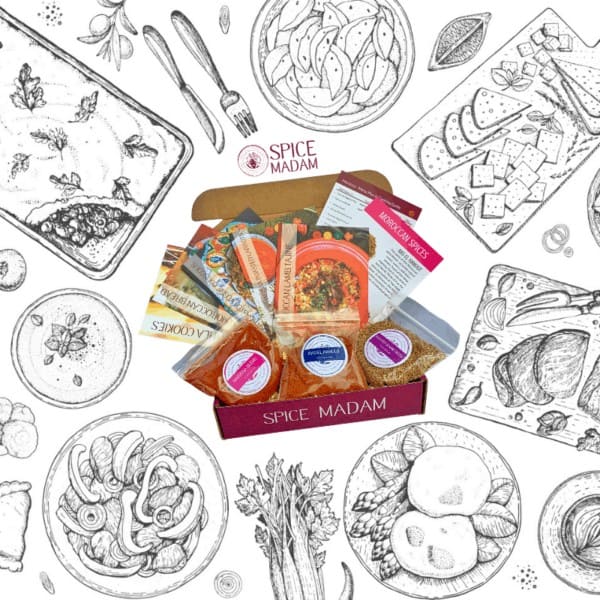 Spice Madam - I love cooking with my kids, and I also love trying new recipes. We don't do either anymore since we started using a meal service, but it's an indulgence that I really get into when I have the time. This subscription is super fun - you get a box that smells amazing thanks to packets of pungent spices specific to an ethnic cuisine from around the world. Our sample box is from the Sichuan province of China and includes Chinese Five Spice, Facing Heaven Chili Peppers, Toasted Sesame Seeds, and Sichuan Peppercorns (which are not peppercorns at all but the outer pod of the fruit of the prickly ash bush). Then, I also received a bunch of recipe cards, for Sichuan Chili Oil (which is an ingredient in some of the other recipes), Dry Fried Green Beans (one of my favorite side dishes, so I can't wait to try this one!), Dan Dan Noodles, Kung Pao Chicken, Mapo Tofu (the picture looks amazing), and Brown Sugar Guo Kui. There are facts about the Sichuan province as well as a link to a playlist of Chinese music to get in the mood while you're cooking. Finally, there's a shopping list and a meal planner - it turns out all the recipes included go together to make one big feast from main dishes to side dishes to dessert. I really can't wait to dig into these spices with my kids.
Sentimental Christmas Gifts
Special reading picture - I didn't know what to call this, but it is an awesome idea. The words you choose are printed on the tree, so you could have your wedding vows, a special Bible passage, a poem, song lyrics, or anything else you could think of printed on it.
Personalized recipe book - Most women I know are incredibly proud of their recipe collections. This beautiful custom journal has wooden covers and a leather binding, and it's personalized with her name. I'm pretty sure it would become a family heirloom.
A few more Christmas gifts for women
Okay, so tell me, what gifts are you asking for this Christmas?