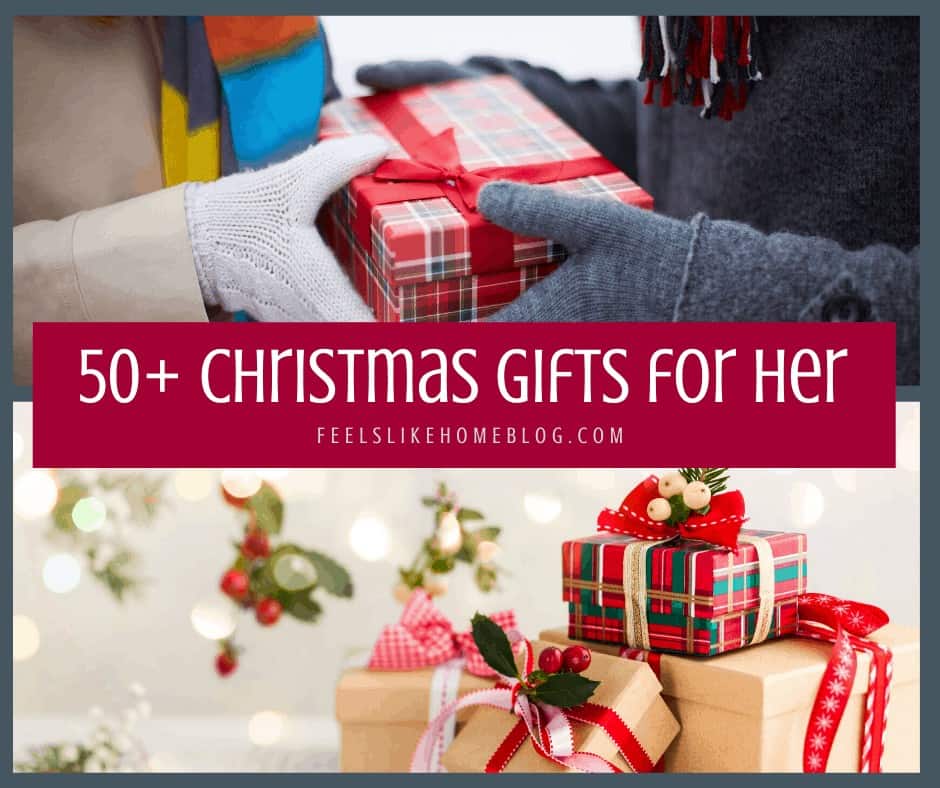 It's hard to know what to ask for at Christmas, isn't it?
I always had the hardest time coming up with a Christmas list, but a few years ago, Joe bought me a Pandora bracelet and now just adds a charm or two for each gift giving holiday. I filled up a bracelet and then another, and now I wear four (4!!!) Pandora charm bracelets all the time except when I go to the doctor's office because I think they add about two pounds.
Knowing that I'm not the only woman on the planet who needs inspiration for making a Christmas list, I made the following list of gift ideas. Make your list now so that the man in your life knows what to buy for you this holiday season.
Visit the Christmas gift guide for families for hundreds more gift ideas!
Wearable Christmas Gifts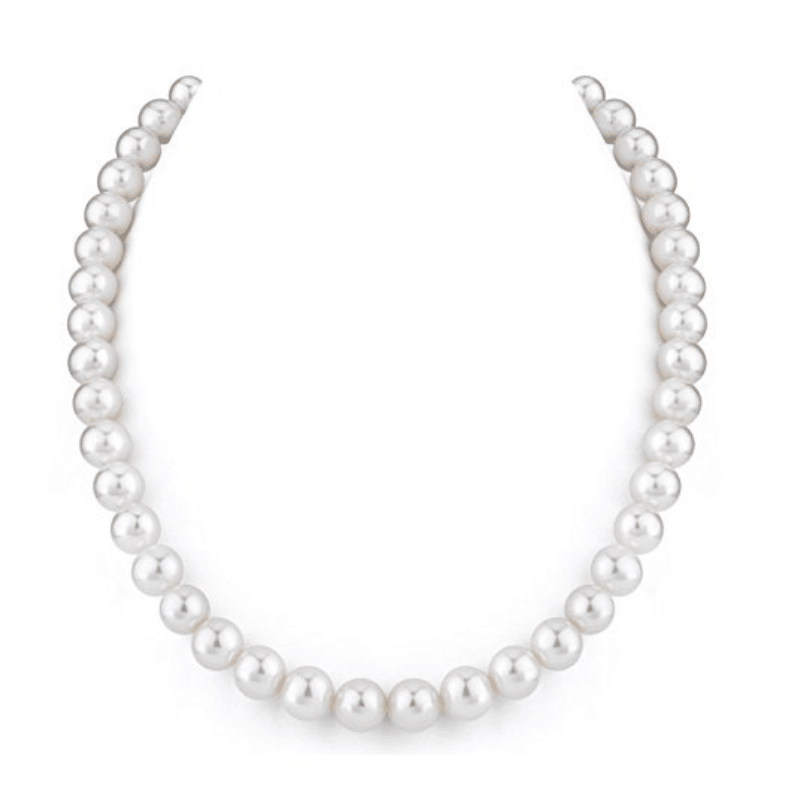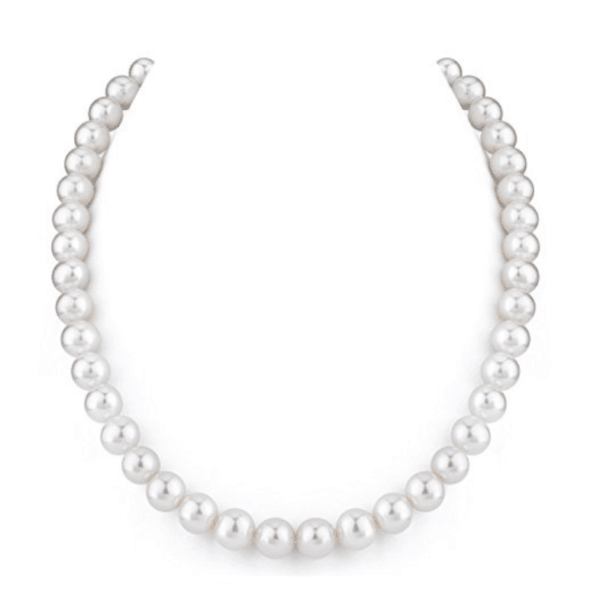 A pearl necklace - I have several pearl necklaces, and they never go out of style; I feel so pretty when I wear them. They are perfect with any outfit from a flannel shirt to a cocktail dress; every woman needs a classic pearl necklace. If you don't have one, you should definitely consider these pretty pearls.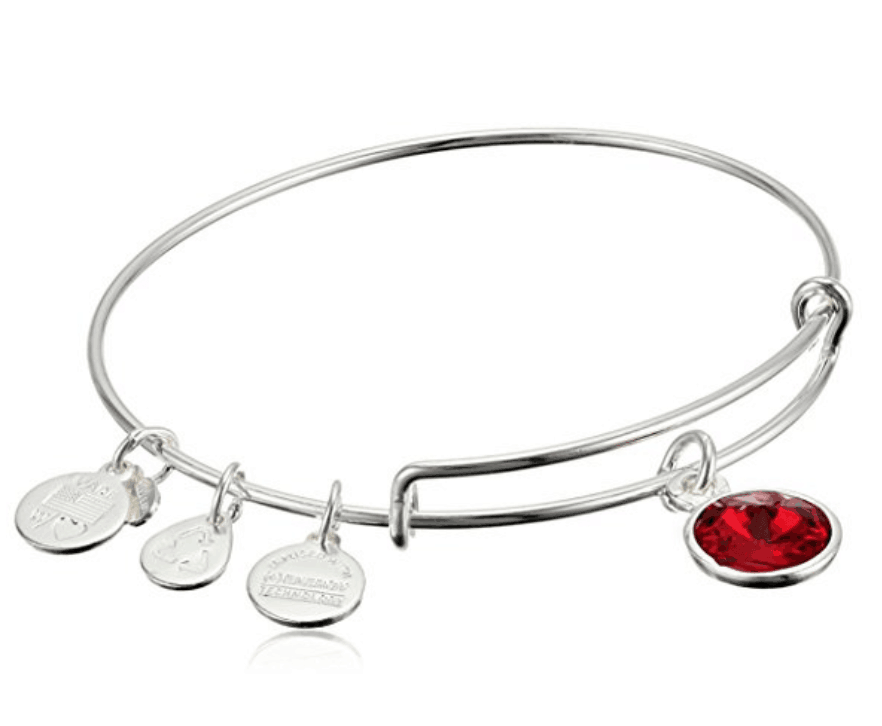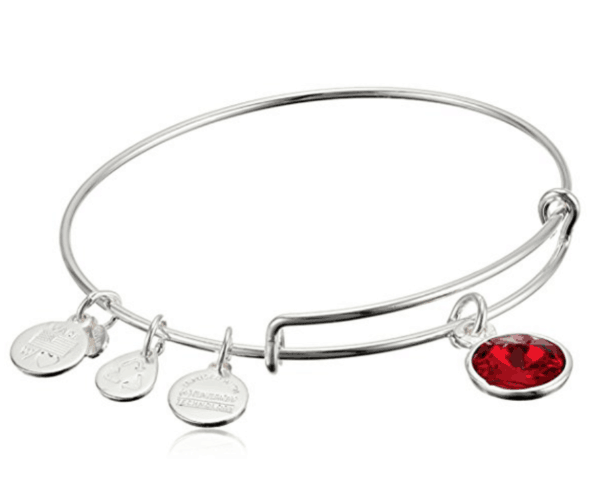 A couple of Alex and Ani bracelets - These bracelets are super trendy, but they will never go out of style because they're versatile and classic. They're also responsibly sourced and made in the USA. The one I linked is the birthstone one (which I want in the July color, please), but there are literally hundreds of them on Amazon and in other stores. They stack really nicely, so go for more than one.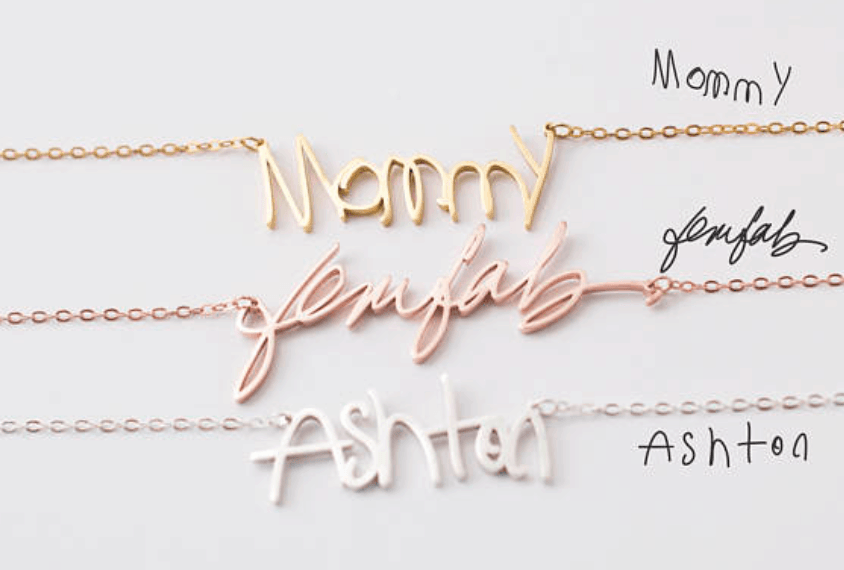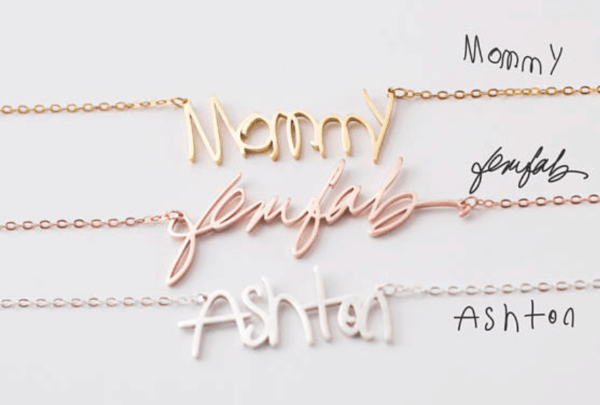 Handwriting jewelry - I bought a necklace from this Etsy seller for Christmas last year, and it turned out beautifully. It was so nice that I wanted to keep it for myself. I have friends who've also purchased or received pieces from this seller, and they are all flawless. This would be treasured forever.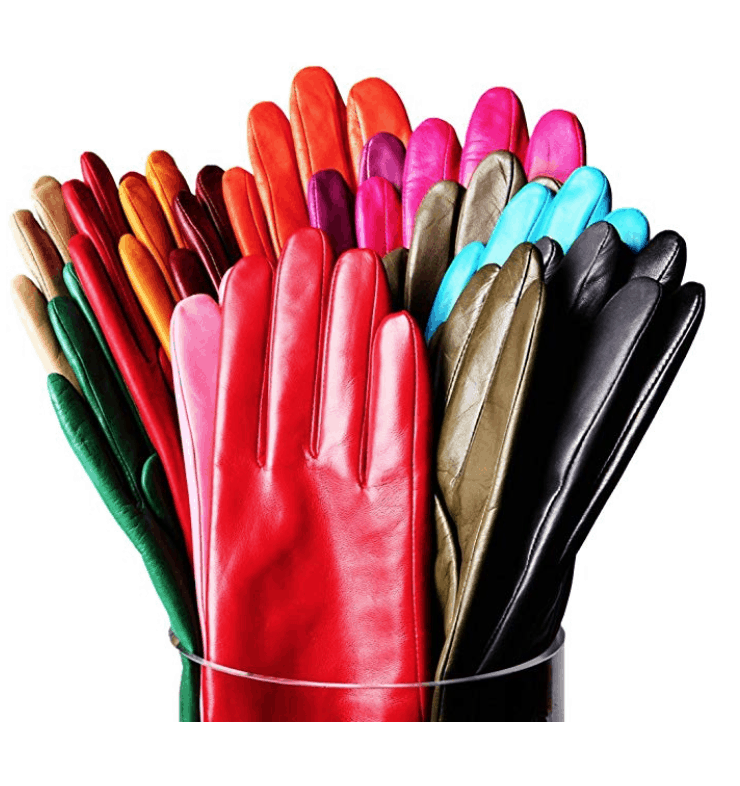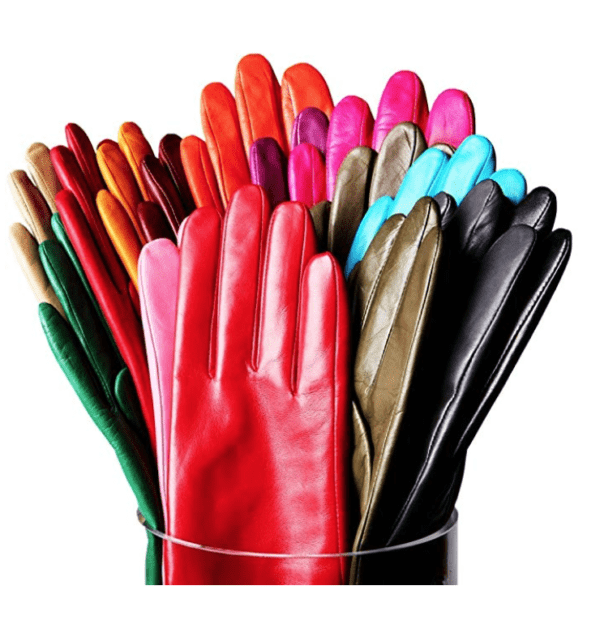 Pin
Perhaps it is silly, but I am obsessed with gloves and mittens. I walk a long distance every day, and I hate having cold fingers (or cold toes, see below). These genuine leather gloves are lined with cashmere for the ultimate in soft insides and soft outsides. I have ordered a pair, but they haven't arrived yet.
Pin
I am totally in love with these amazing slippers. I have purchased approximately six pairs of them over the last few years because I always put them away somewhere in the spring and then forget where they are, get tired of searching, and buy new ones in the fall. They are soft and warm and cozy but not so hot that they make my feet sweaty (very important!). I especially love these sequined slippers, but I currently also have this furry pair and they are quite nice as well. They are true to size: the XL fits my 11WW feet perfectly. They aren't even a little bit too tight. Love love love these slippers. They might be my favorite item on the entire list.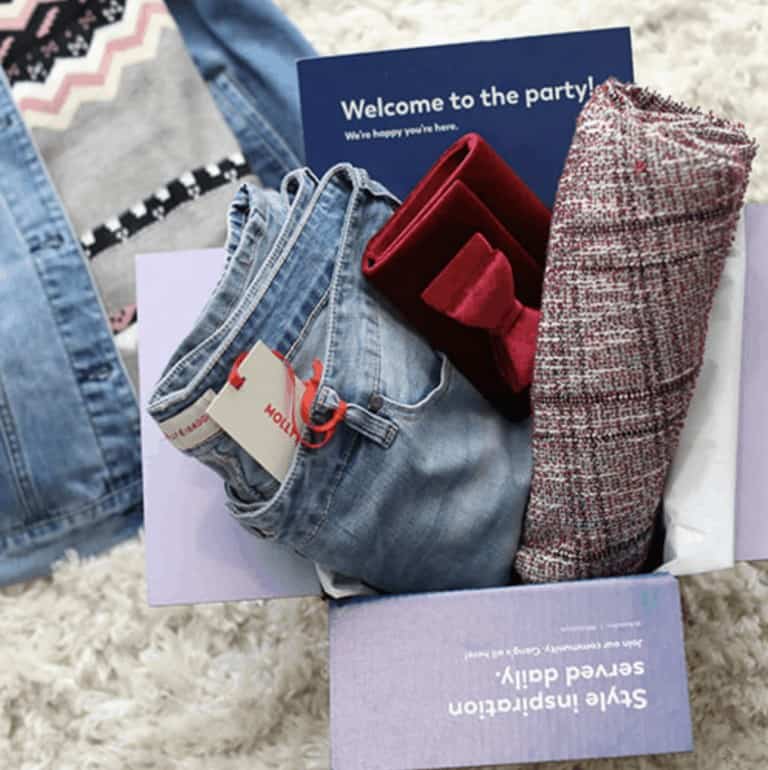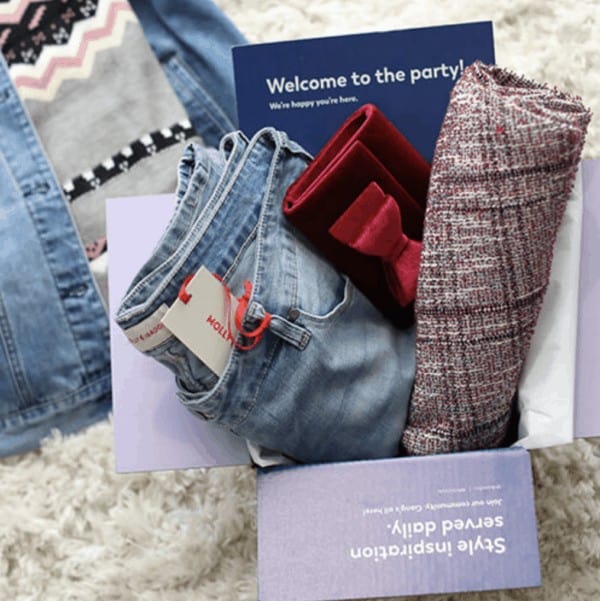 Dia box - This is the other subscription box that I really love. Dia is like Stitchfix for plus size girls. I have ordered two different boxes from Dia - one activewear (read stretchy knits) and one regular (beautiful, structured clothes for work or parties). The activewear box was my favorite, but the regular box was really good too. My sister also got a box from Dia and really liked hers as well.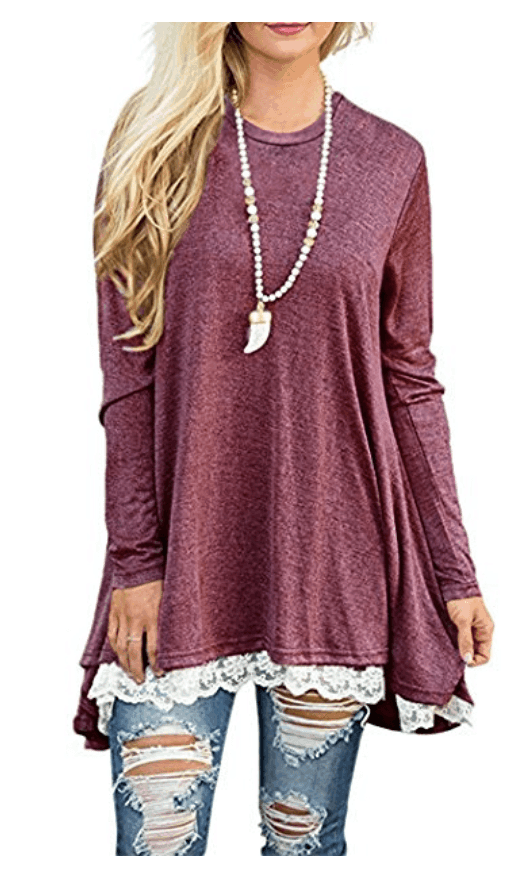 Gorgeous lace-trimmed tunic - I'm thinking about ordering this for myself because I'm completely in love with it. It's a perfect length tunic for wearing over leggings (which I pretty much live in), and the lace trim is a very nice touch. When I was much larger, I had a lace trimmed t-shirt, and I wore it like every other day.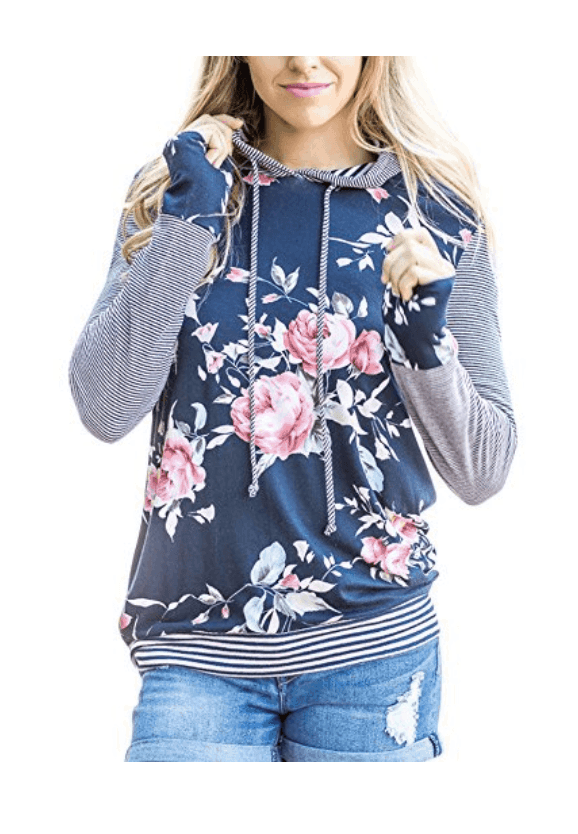 A cute hoodie - Most women I know get cold easily. I didn't before my weight loss, but I do now. For this reason, a sweater or pullover or hoodie is always a good idea. This one in particular is super cute (stripes and flowers!), and the price is great.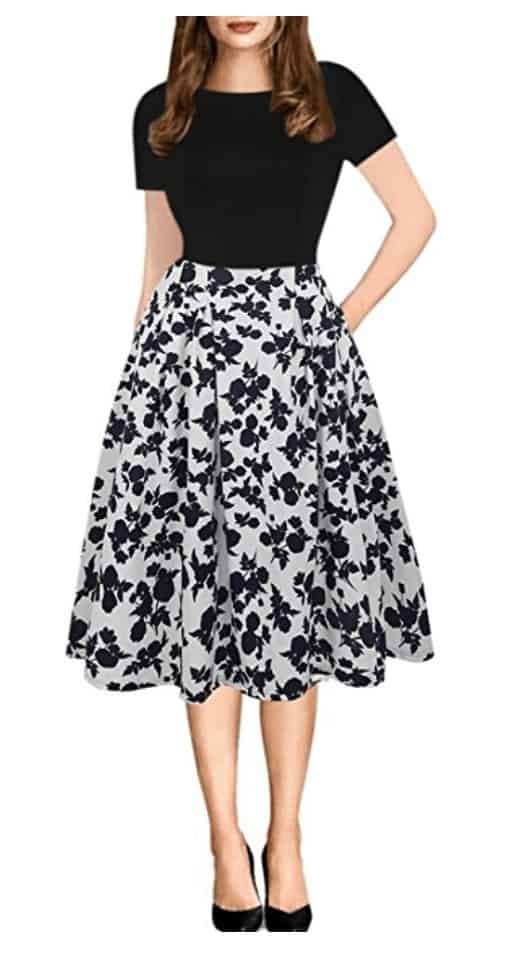 A vintage style dress - This dress is so pretty, and it comes in sizes all the way from small to 3X plus all different colors and patterns. I think it would be flattering on almost any women. And also, pockets! which every woman needs in her dresses. The reviews say to go up a size.
Pin

I love a pretty and soft scarf, and this one is perfect for fall, winter, and spring. It is a long rectangle, great for wearing looped and tied, and comes in dozens of colors and patterns. Oh, and did I mention that it feels like cashmere and costs less than $20? Yes indeed.
UGG faux fur coat - I have a faux fur coat (not this one because it doesn't come in my size, but a similar plus size one), and I love it. It is so soft, and it goes as well with jeans and a t-shirt as it does with a party dress. I think every woman should have a faux fur coat.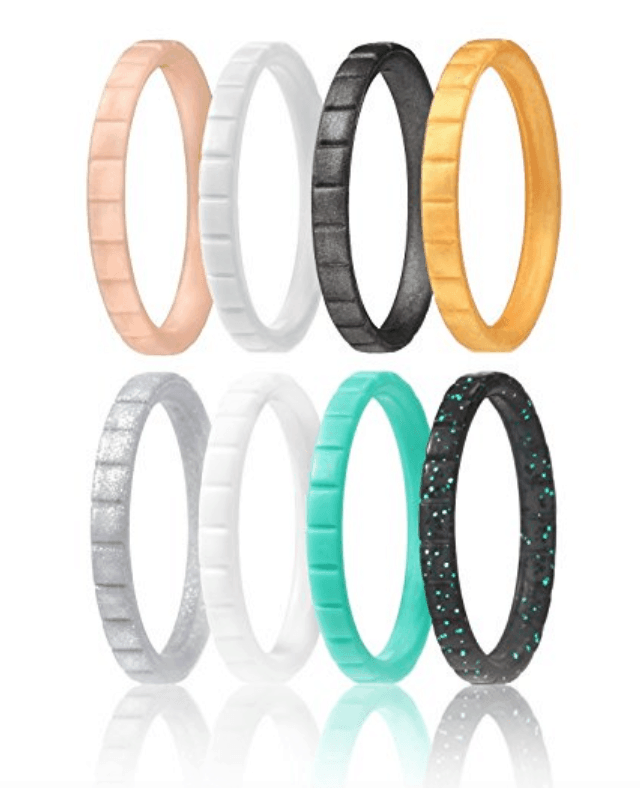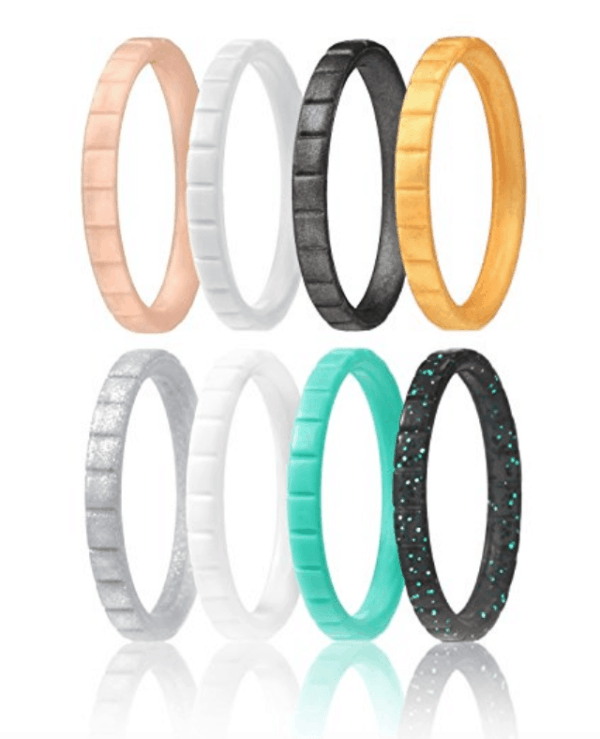 Stackable silicone wedding rings - I think these are amazing. First of all, they are super cheap, so if you have a tendency to lose your ring, they are perfect. Second, they are lightweight, stretchy, and very comfortable. They come in all different colors, so you can change them to match yoiur outfits. I have been shrinking through ring sizes pretty quickly (5 ring sizes in 9 months), so I think these would be perfect for me, too, once I shrink out of the ring that's currently stuck on my finger. (I got it on at Walt Disney World but can't get it off.)
Christmas Gifts for Readers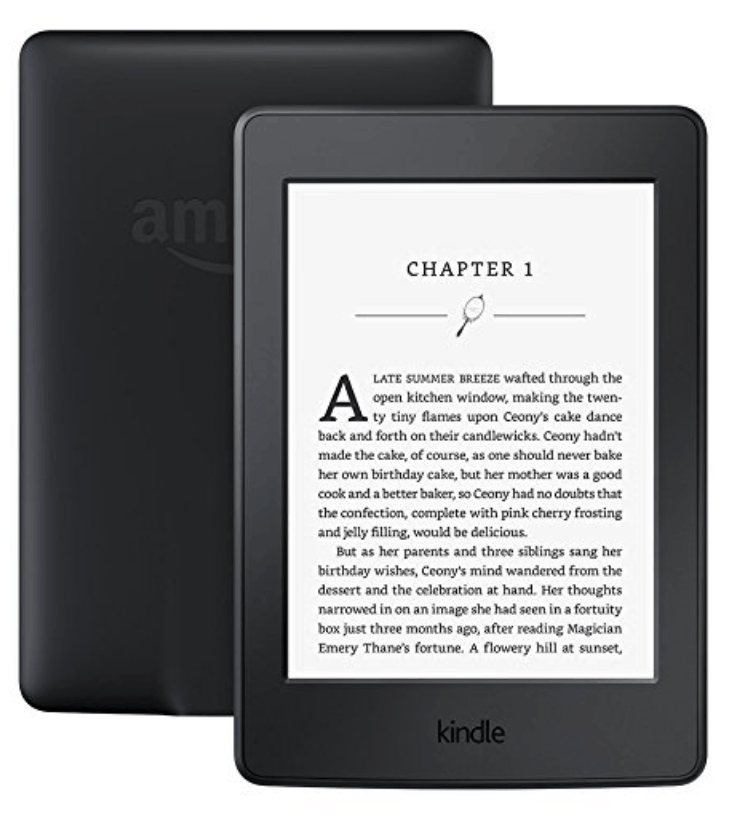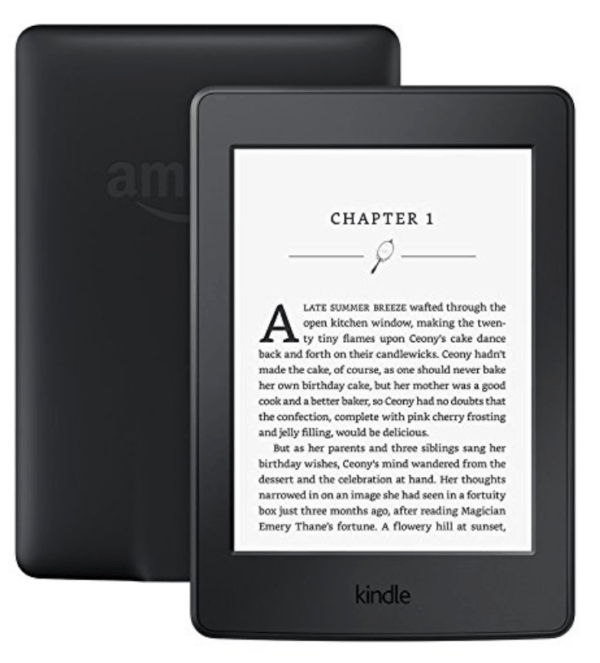 Kindle - Of course I would suggest a Kindle. I was an e-reader hater for many years complaining about how they lose the tactile pleasure of reading, but then I won one at a conference and was an almost instant convert. I haven't been without a Kindle since about 2011.
The thing I like best about Kindles is that you can get books for free from your public library (ask the librarian, but every library I've ever been to has offered this service through one of several different apps), and you can bring as many books with you as you want. I suggest Outlander below, and they are enormous volumes, well over 1,500 pages a piece. I have all 8 of them on my Kindle and never have to worry about hauling around the big thick books. I have the whole Bible on my Kindle and never have to worry about my bookmark falling out.
Kindles really are amazing. If you decide to get one, make sure you get one that has a light so that you can read in the dark. The basic model does not, so you would need a book light to go along with it.
I love listening to audiobooks, so I have compiled an entire page of my favorite audiobooks over here. You can listen to audiobooks on your Kindle Fire or the Audible app on almost any device.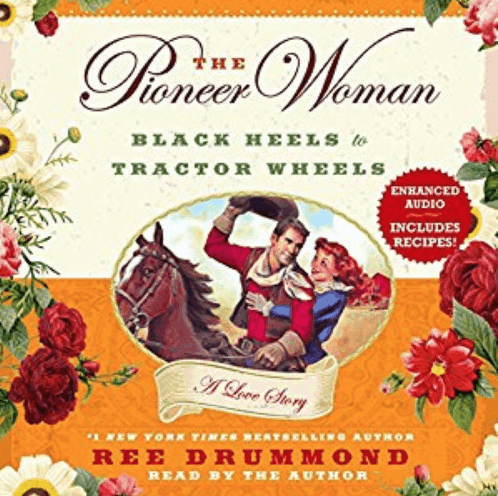 The Pioneer Woman: Black Heels to Tractor Wheels - A Love Story - You can't go wrong with Ree Drummond. Before she was an empire at Walmart, Ree wrote this little series on her blog about how she met and fell in love with her husband. The story quickly morphed into a full print book. I was hooked on the series when she published it a little at a time and totally devoured the book version. The audiobook is read by the author who is witty and sentimental and absolutely wonderful. Every woman is going to love this romantic story about two kids from opposite backgrounds who meet and fall in love.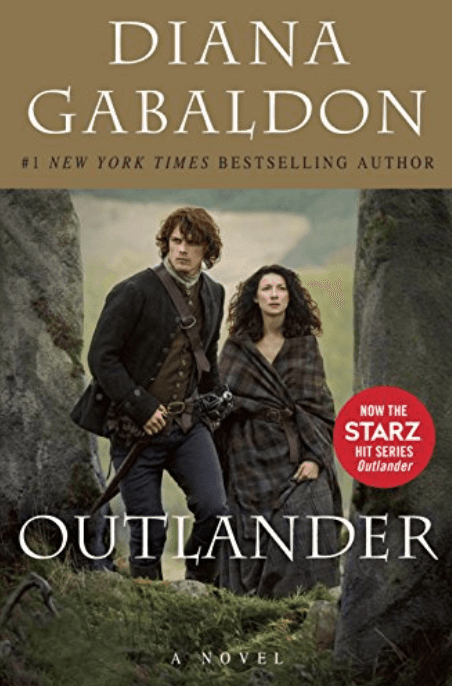 Outlander (the book) - If you are at all into romance stories and chick flicks, you are going to LOVE Outlander. It's a book about Claire, a World War 2 nurse who is happily married and accidentally travels back in time to the late 1700s where the world is treacherous and wild. She is forced to marry in order to protect herself from a villain. There is a bit of smut in the book, but the story is rich and detailed and smart. You will most likely have to look up a few words here and there because the author uses robust language all the way through. Do take a hint, though. If you decide to get Outlander this year, get either the audiobook (32 hours!) or the Kindle book. The actual paper book is over 1,500 pages and really, who wants to lug that around? Bonus, there are 8 volumes in this series and there's also a tv show being made from it on Starz. I started reading these books in 2014 and have not put them down since. I'm currently on my third reading through the series.
Hamilton Revolution - This is a backstage book full of stories and pictures, written by Lin-Manuel Miranda himself. I bought it for my teen this year and read it before I wrapped it. I was really impressed because it's full of non-fiction details about A.Ham as well as anecdotes about the casting and creation of the show. It's a big, heavy book full of glossy photos. I sort of want a copy for myself.
Christmas Gifts for Cat Lovers
Okay, I know that cats aren't everyone's cup of tea, but they are most definitely mine, and I know a lot of my readers love them, too. So here are a couple of fun gifts that I found that I (and they) would love to receive.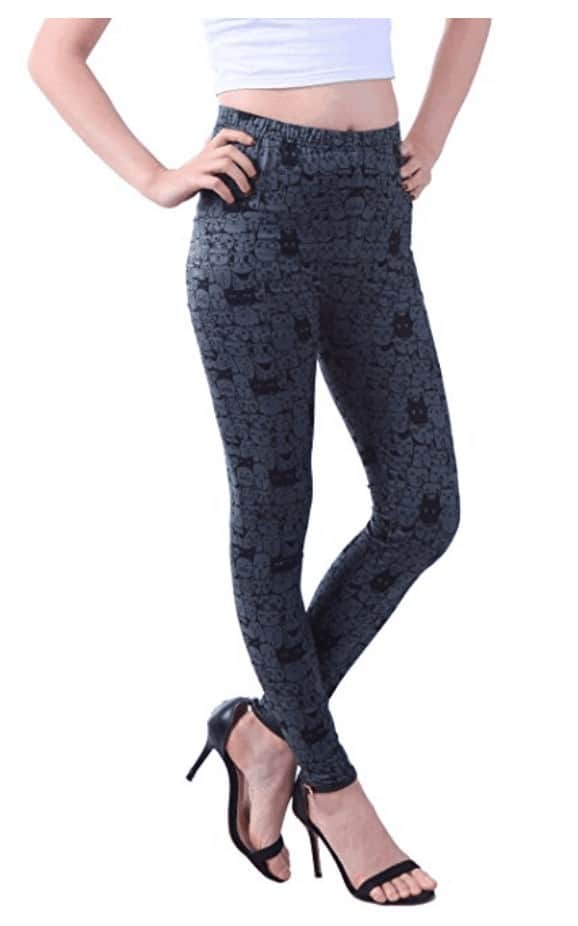 Cat Leggings - My dream come true. I ordered these as soon as I saw them. For those of you who aren't cat lovers, there are lots of other patterns including one with elephants and some abstract ones. They run a little big in my experience, so consider going down a size.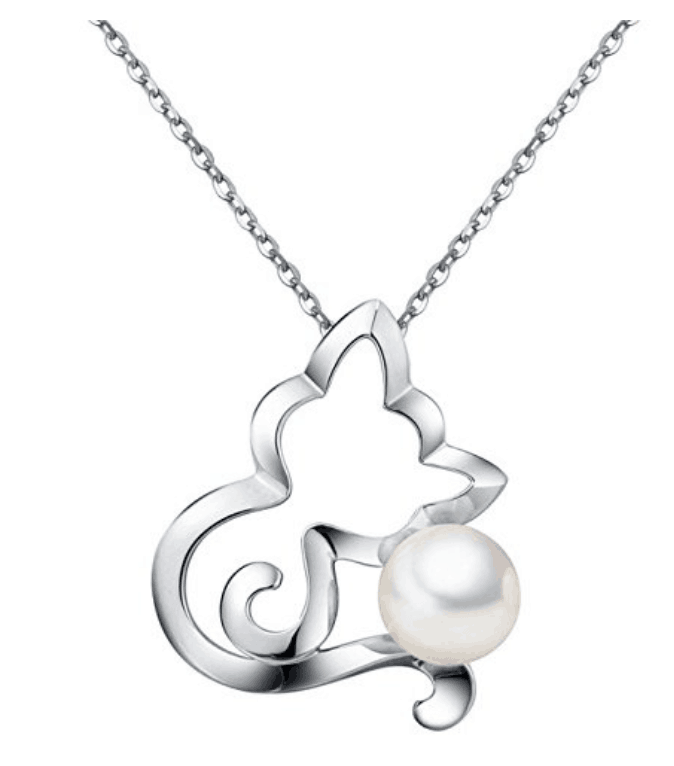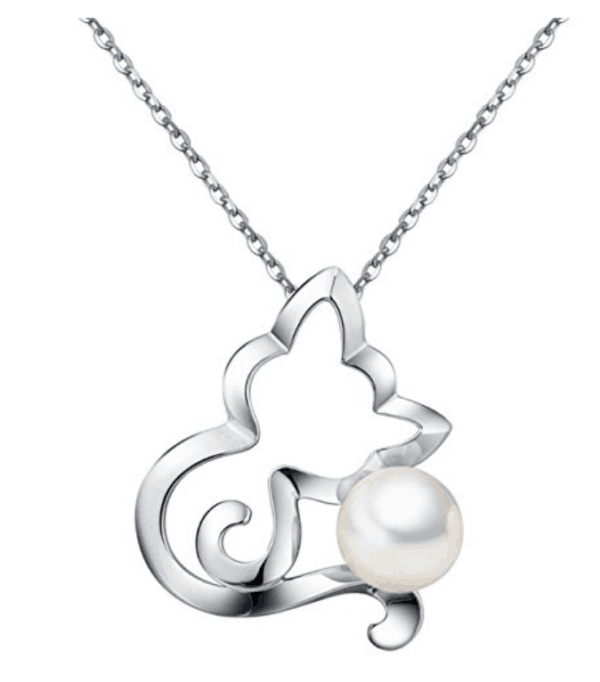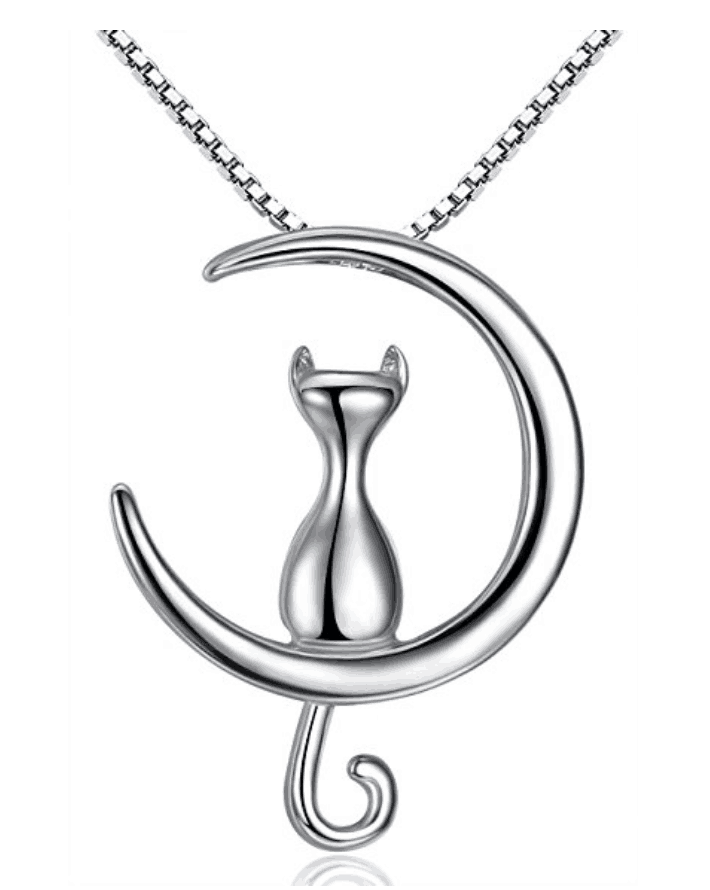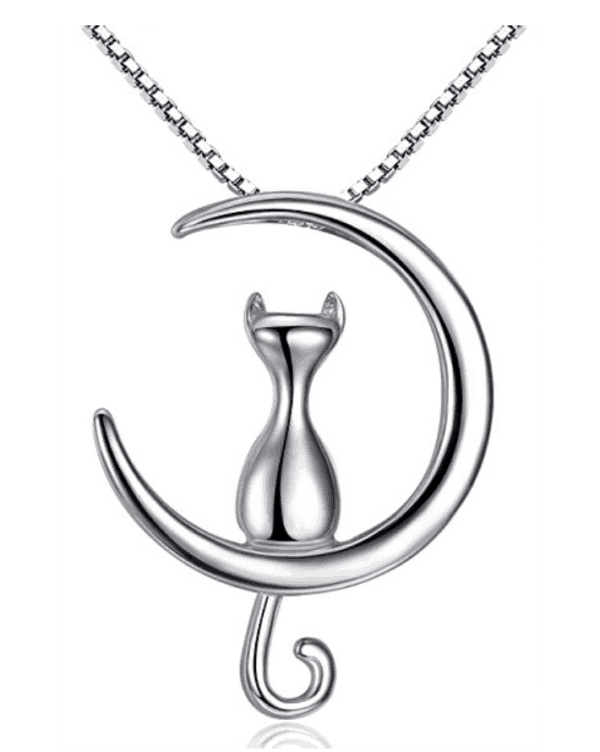 Cat Necklace - I already told you how much I love pearls, and I really like this cat holding a pearl necklace. Any cat lover would love to get it as a gift. I also love this cat in the moon necklace.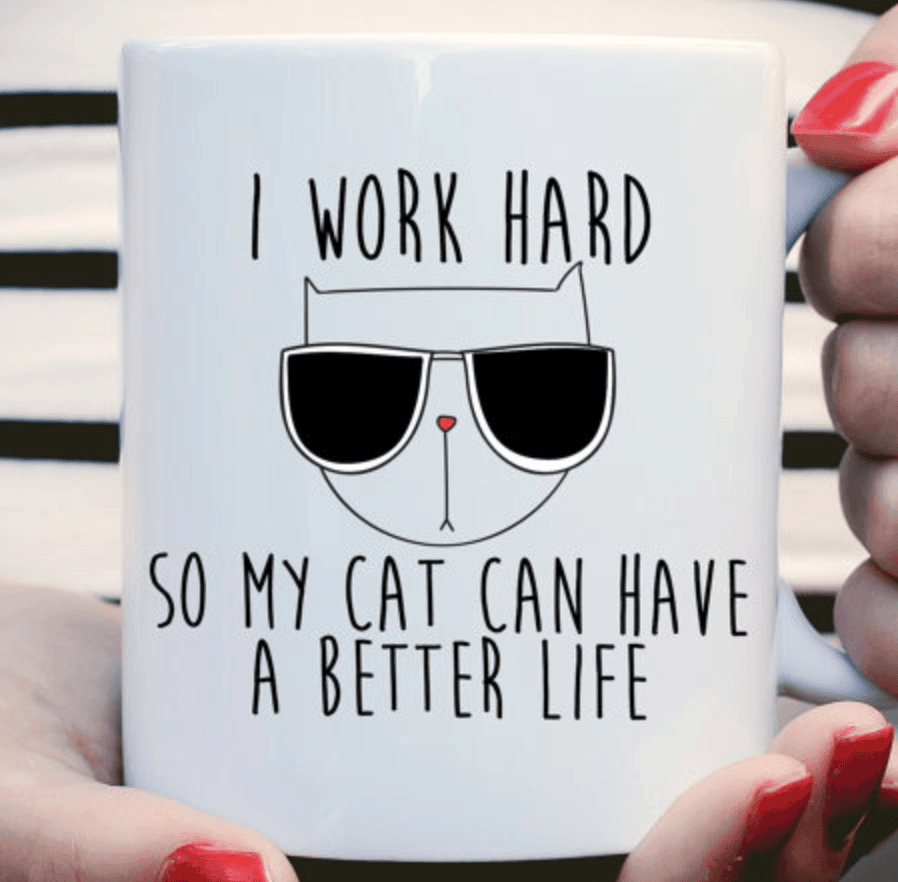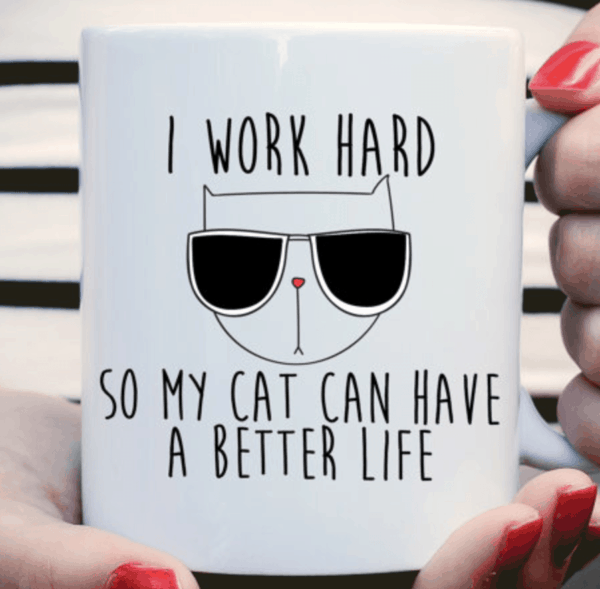 Cat coffee mug - This mug made me laugh. Any other cat lover would laugh, too.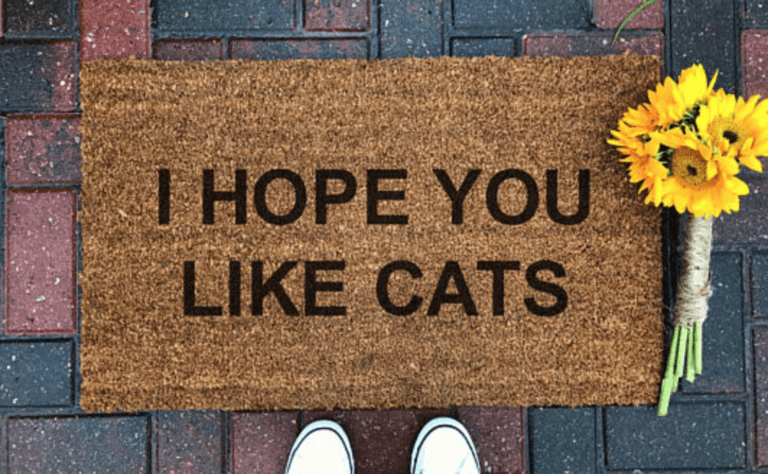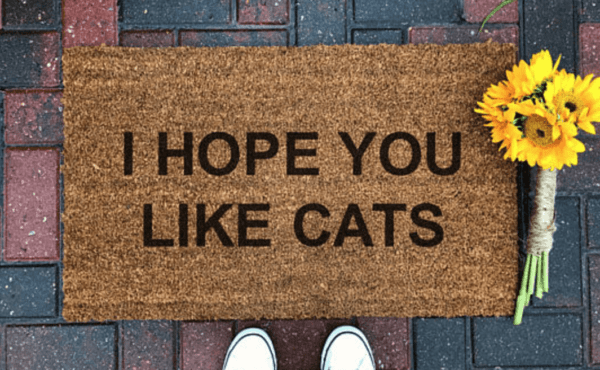 Cats doormat - I need this. Neeeeeeeeed. If you love her cats as much as I do, and you have a couple of them, I bet you needs it, too.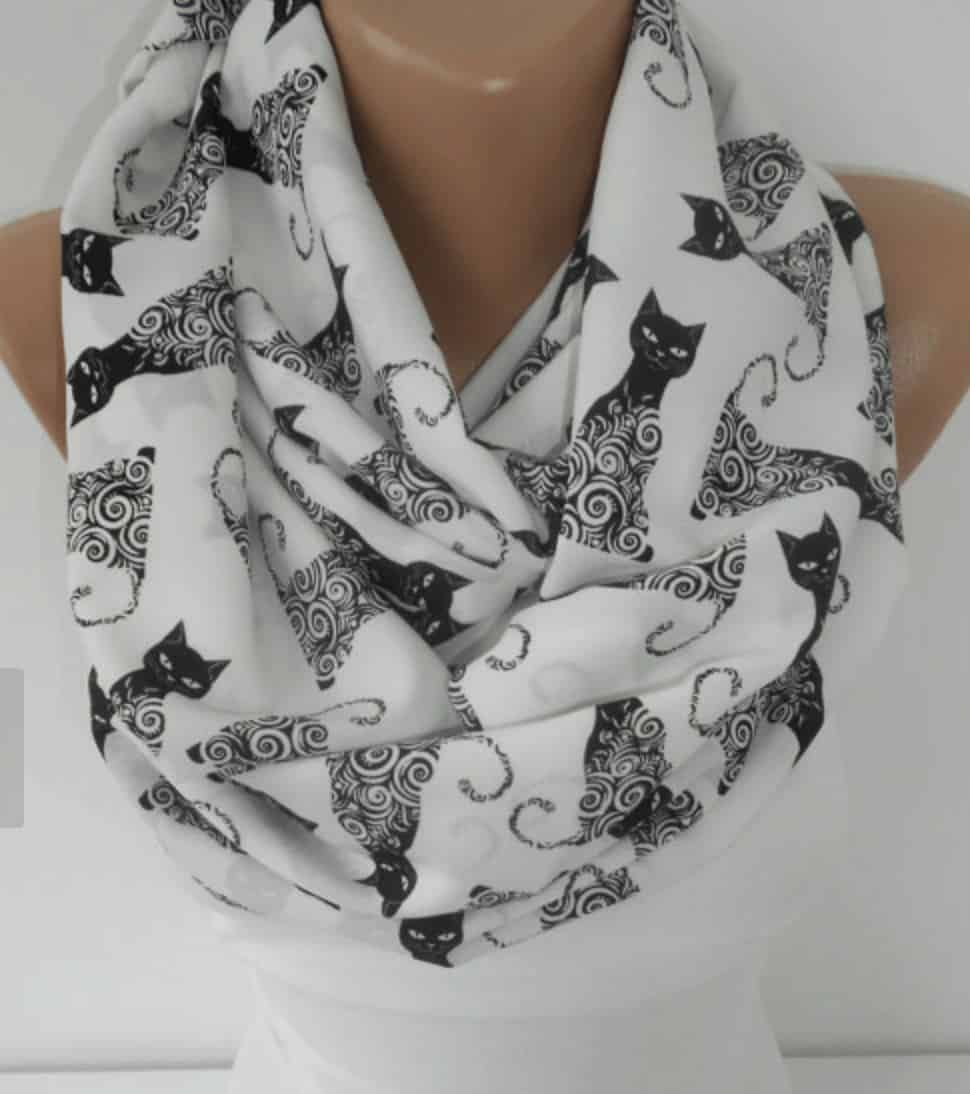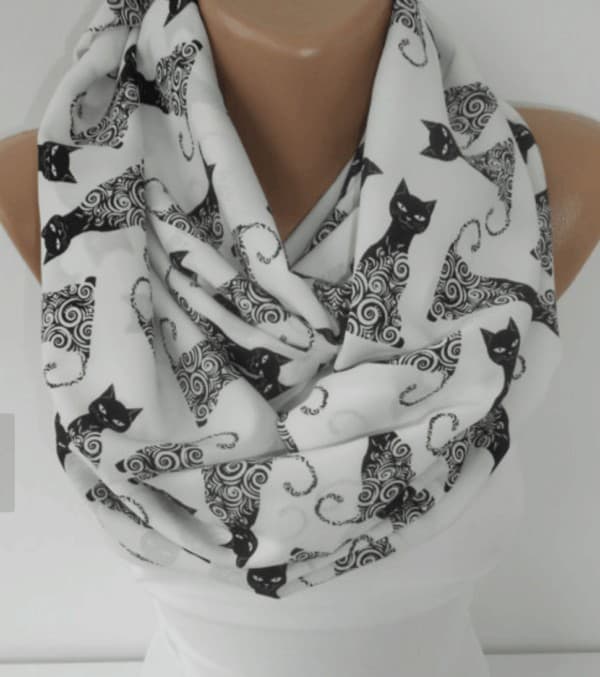 Cat scarf - I love scarves. I have tons and tons of them and wear a scarf all the time. Anyway, I really like this particular scarf because it is covered with cats.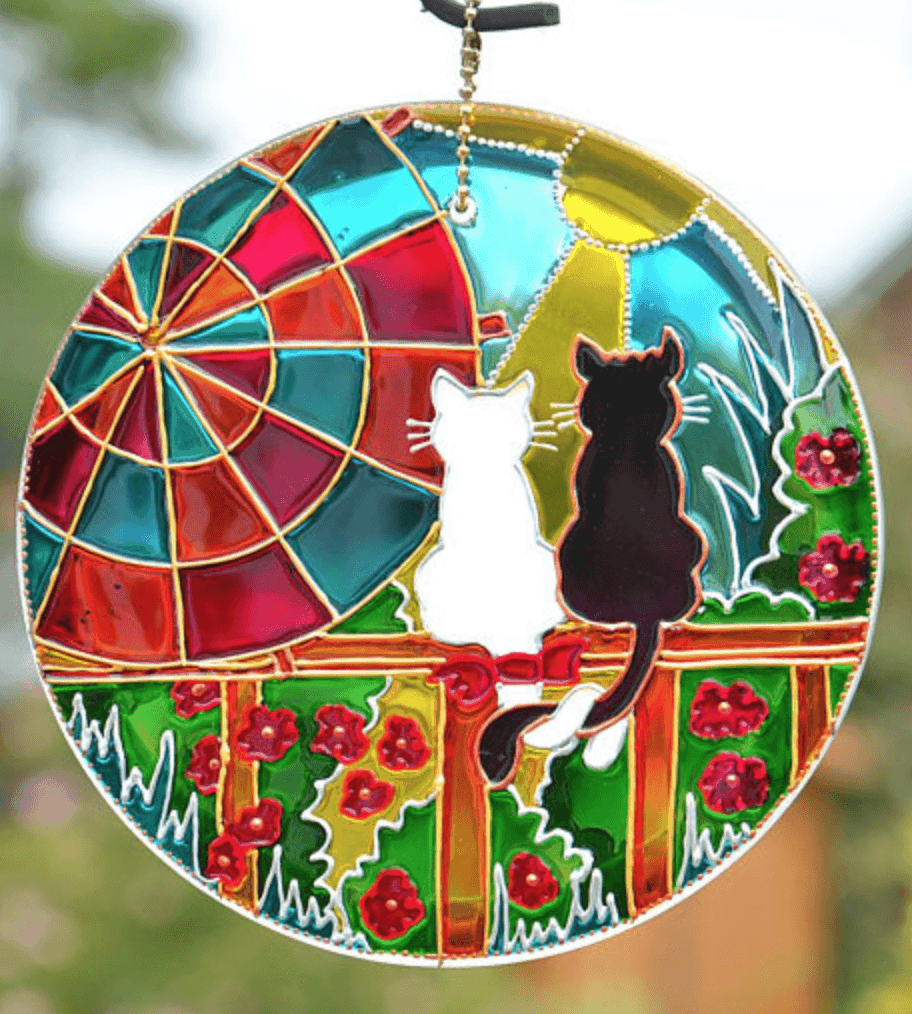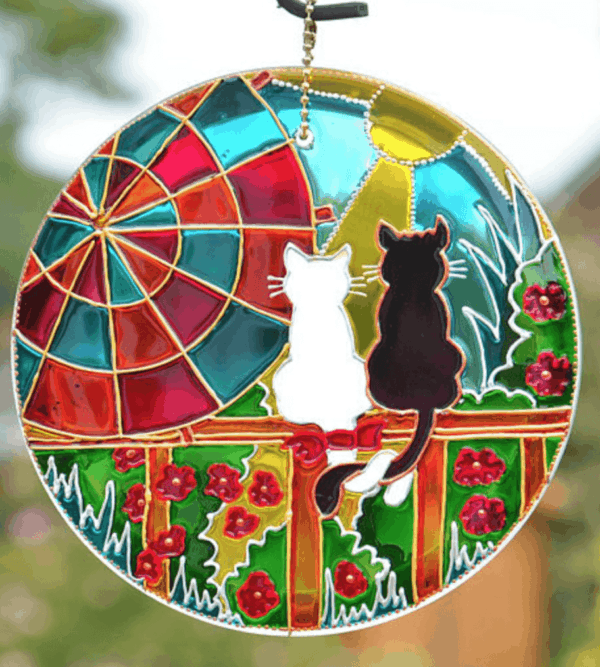 Cat suncatcher - I think this is just gorgeous. What cat lover wouldn't want it in her window?
Techy Christmas Gifts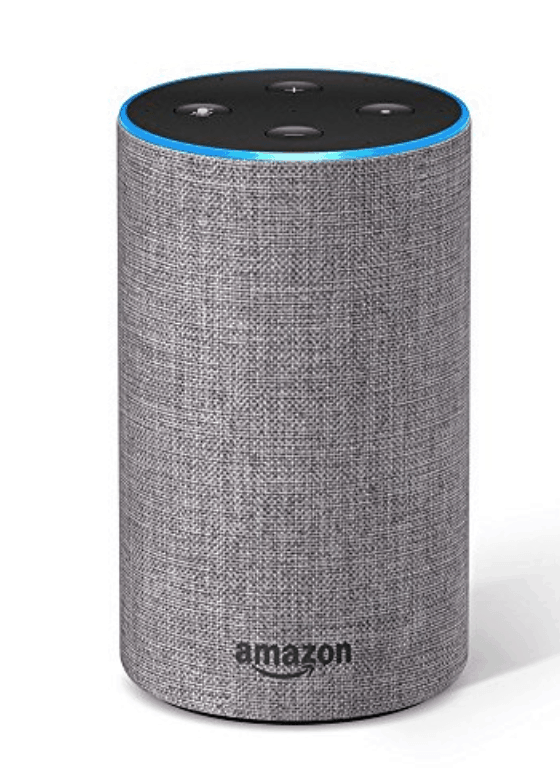 Amazon Echo - We have 3 Echos and love Alexa. We listen to music, ask questions, talk to each other in different rooms, control our tv and lights, get the weather report, and much, much more. You can also order pizza from Domino's, request rides from Uber, find a Chinese restaurant, or lock your front door, all with a simple voice command. It's super easy to set up and use, and any tech-loving woman is going to be completely enamored with it. These were redesigned and rereleased in October 2017; we got ours right after that.
I got a Fitbit Ionic in 2018 and gave my Blaze to Joe. He loves the Blaze, having had an Alta before that. I loved the Ionic even more than the Blaze because it has a fully customizable face and showed me all my stats at one time, plus the weather and about twelve other things. So cool. If you spring for an Ionic for yourself, get this feminine band which is gorgeous and functional.
Update: I could not get my Fitbit to reliably display alerts when I got a text message or phone call, so I went ahead and bought myself an Apple Watch with cellular service. It is amazing, and I ended up getting one for Joe when his old FitBit broke. We love our watches because they do everything the Fitbits did, plus they give us turn by turn directions, play audiobooks, and allow us to send and receive calls and texts just from the watch. They don't have as robust fitness info though which is why I went ahead and put the FitBit on the list too.
If you want a smart watch specifically for fitness and sleep tracking, go with the FitBit. If you want a more multi-purpose device that will also allow you to send and receive calls and text messages, get notifications, and listen to music and audiobooks, go for the Apple Watch.
I bought myself a pair of authentic Apple Airpods last year, after using the following two sets of wireless headphones for about two years previous. The ones below are great, and if you don't have an iPhone, I would definitely recommend going with those. But if you do have an iPhone, Airpods are A.M.A.Z.I.N.G. They are self-charging, they connect to the phone automatically, you can tap them to play or pause whatever you're listening to, and they automatically pause when you take one out. The new Airpods Pro are pricey, but they are worth every penny. They have adjustable tips for any size ears, and the noise canceling feature is solid gold.
Wireless headphones for winter - It is no secret that I love these headphones. I've written about them before. I bought them in the fall for my walks, and they are still great. They stay in place, they reduce a lot of background noise, and they have great sound.
Pin
Wireless earbuds from MPOW - These earbuds have a piece that hooks over my ear so they don't fall out (had that problem with a different brand) and a battery life of about a week given my daily 60-90 minute usage. They also have a built-in mic in case you get a phone call while you're wearing them. Great sound, great battery life, great earbuds. These used to be my warm weather headphones.
Pin
This high speed power bank is affordable and reliable. All you need is a USB cable, and you'll be able to charge your devices anytime, anywhere. Grab this case to store it all in. I have this and love it. I keep it in my purse all the time (except when I'm charging it).
Pin
The Fire TV 4K is perfect for anyone who likes TV but hates paying for cable. Using a wifi connection, the Fire TV stick allows you to watch millions of shows on Netflix, YouTube, Hulu, and more.
USB charging station - I have this in my office where I like to charge my phone, Kindle, and other devices. Joe also has one in the bedroom so that we can charge both of our phones at the same time. They are super handy little things even though they may not be the most exciting gift.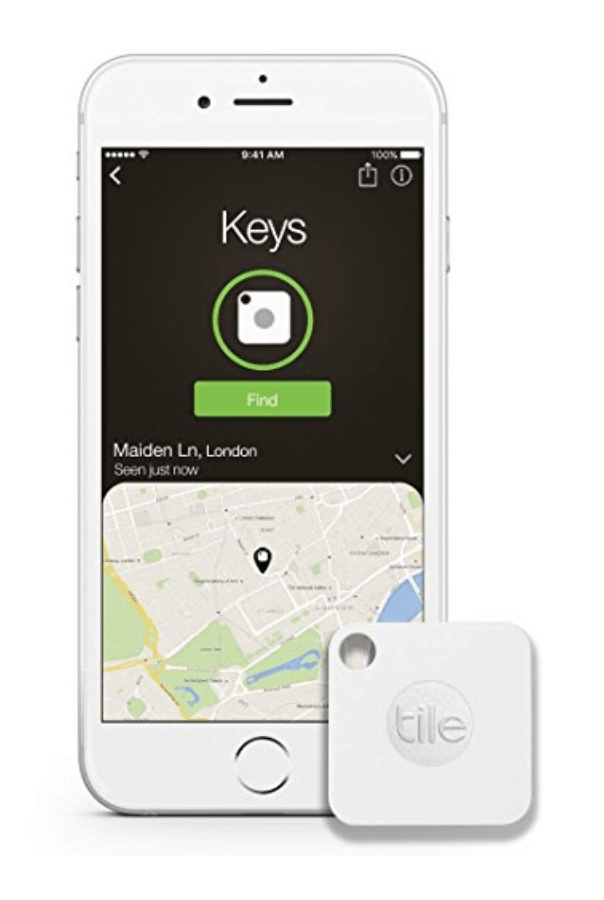 Pin
Tile Mate or Tile Mate Slim - Tile Mate is amazing. You attach it to your keys, your wallet, the remote control, or whatever you frequently lose, and when that thing gets lost, you activate the Tile Mate on your phone (via an app) to make the Tile play a sound and play a game of hotter/colder with your stuff until you find it. If it's lost outside your house, you can even enlist the Tile Mate community to help you find it. I need about 6 of these.
These are so cool! You plug the USB Picture Keeper into your computer, and it automatically finds all the photos and videos and stores them on the flash drive. Anyone whose computer is loaded with photos will appreciate the peace of mind that comes from having them all backed up, but I think it would be especially nice for our moms and grandmas who may be distrustful of having their files backed up in the cloud. (There's also a version available for all kinds of phones, so check that out!)
Pin
We have a bunch of these bluetooth speakers, and they make awesome sound. We generally keep them in the car. Joe listens to music and talk radio on his; the girls and I listen to audiobooks on ours (but not at the same time). The sound is perfect and, while we do listen to them with the volume turned most of the way up, they are loud enough to hear over road noise even on the highway.
Pin
We are all-in with our Alexa, and we use her to control most of our house. She turns on the TV/DVD/Tivo (via Harmony Hub), she turns on the lights and ceiling fans, locks our front door, and I'm hoping that some day, she will control our security system, brains, and cars. (Just kidding on the brains and cars. Maybe.)
So we installed these light switches because they allow us to control our lights from our beds, from the grocery store, or from a hotel. That may seem silly, but we can make it look like someone is home even when no one is home, for safety's sake, and it's so nice to be able to say, "Alexa, turn off the dining room lights" and have the lights in another area of the house turn off without ever having to stand up. Welcome to the 21st century, Mrs. Jetson.
See above about Alexa. These plugs allows us to control the lights that aren't on hardwired switches. We can also control other stuff like the toaster and coffee maker as if they were on hardwired switches, which gives us peace of mind when we're out of the house.
Other Practical Christmas Gifts
Hair dryer/brush combo - This dryer/brush has almost half a MILLION Amazon reviews, and the reason is that it's awesome. It cuts drying time in half and reduces the amount of heat damage that occurs to hair. And did I mention that it makes drying quicker? Any woman who styles or straightens her hair is going to love this dryer.
Hair wrap - So this isn't a super sexy gift, but it might just be the most useful and helpful item on the list. I have had one for years, and I LOVE it. You wrap your wet hair in the thingie, and it keeps your hair from dripping down your back while you dry off. I keep mine on for a half hour or so, and then I unwrap and style my hair. It soaks up a lot of the water from the hair and makes it easier and quicker to style.
Pin
This is the coolest little safe. It's designed to be used at the beach or the pool or anywhere that you need to lock up your valuables. I keep my money and phone inside it, locked up to my chair next summer at the pool. Super safe peace of mind.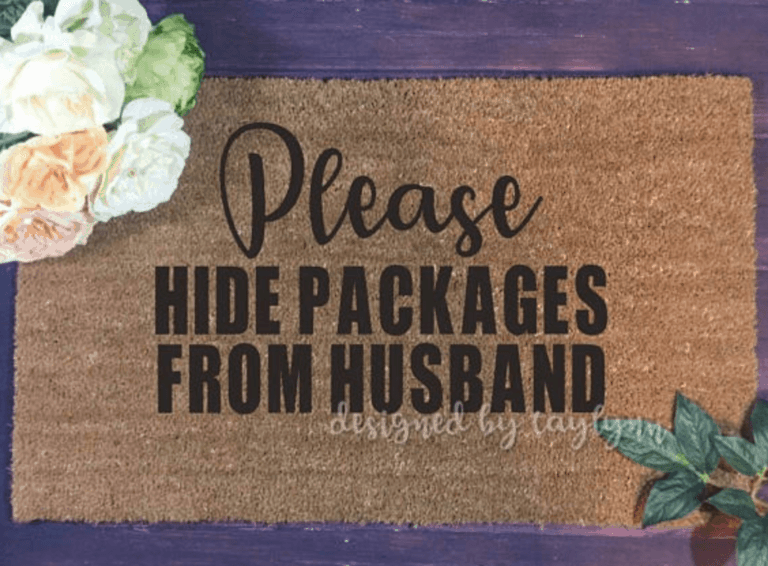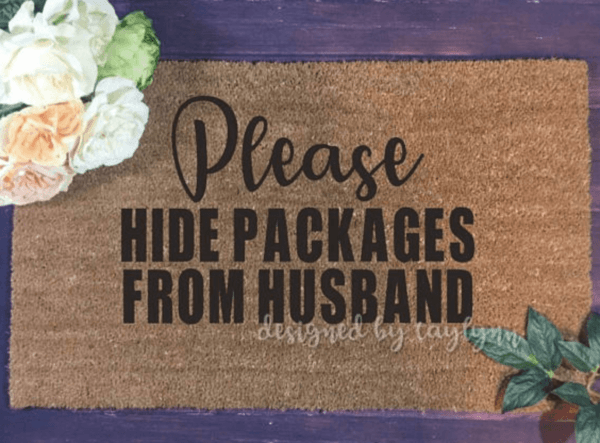 Please hide packages doormat - I have this doormat, and it makes me laugh every time I see it. It's pretty weather beaten now, but I hope my delivery people see it and chuckle the way I do.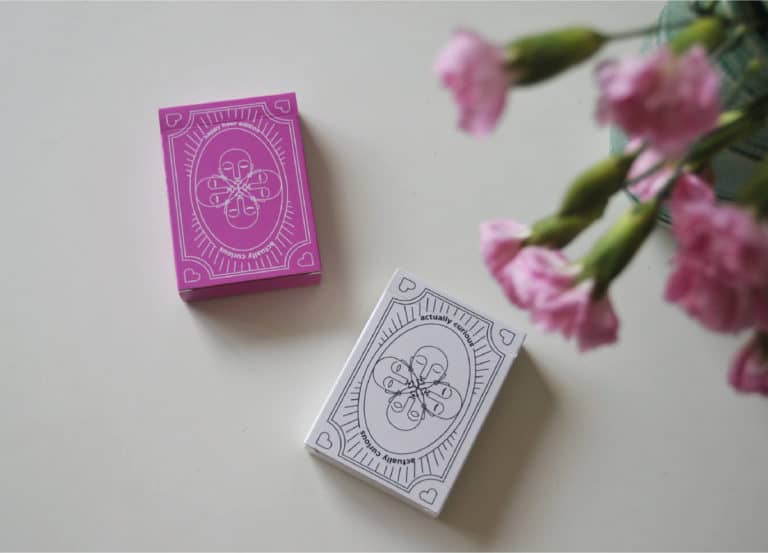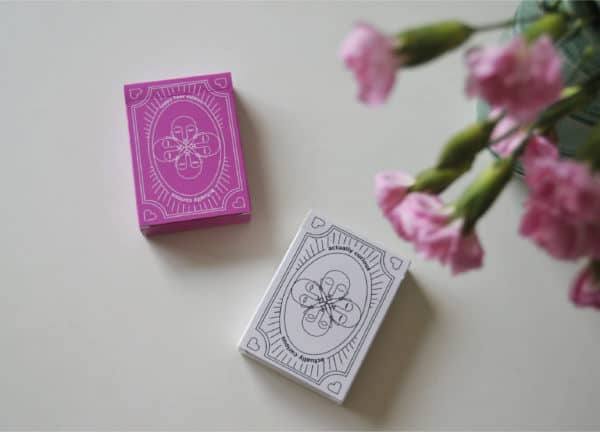 Actually Curious – This isn't your typical card game. Its tagline is Cards For (Not Against) Humanity. You know that other card game that you definitely can't play with your kids? Well, this is nothing like that one. It's a bunch of cards, and each one has a prompt or question on it. The original white deck has four levels of cards from easy to challenging, including questions like "Share one positive characteristic about each person in the group" and "What are you willing to fight for and why?." The pink Happy Hour deck is all one level, meant to be mixed in with the original deck, and has questions like "What did 12 year old you want to be when you grew up?" and "If I could re-do one moment of my own life, it would be…" I can't wait to take these cards on my next date with my hubby because I know they will lead to great conversations.
Pin
I love this game is, but it sounds like a lot of fun. Imagine Apples to Apples, except that you write a response to the prompt instead of choosing a card. We played it for hours on Thanksgiving.
Food-Related Christmas Gifts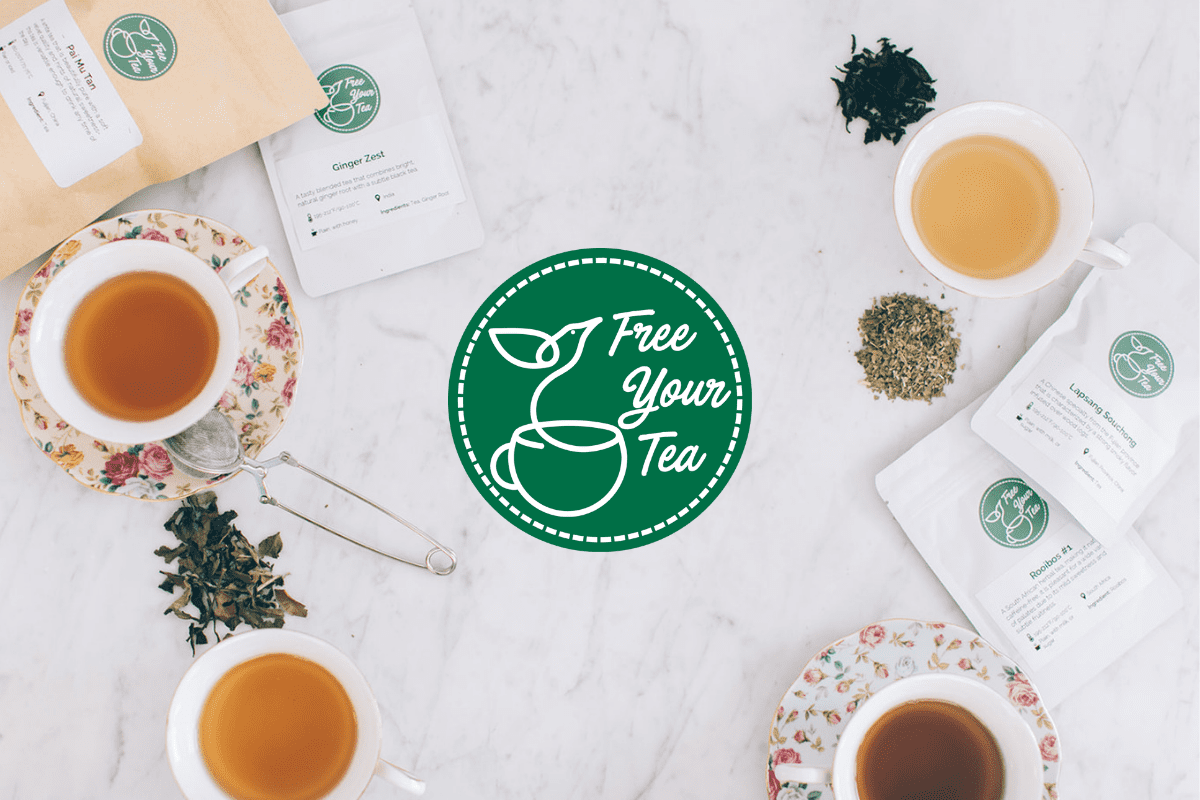 Free Your Tea - I have included two different tea subscriptions on my gift list this year, but for very different reasons. This first one is a box that gets to know you. You tell it whether you want caffeinated, caffeine-free, or a mix, and you get a sampler of 6 loose teas with tea bags that you fill yourself. Each tea includes instructions on how best to brew it, how long, how much, and the best sweetener to complement the flavor. Our sample package included ginger mint lemon (Allie's #1 favorite), minty chamomile (you could see the actual chamomile flower heads in the tea blend), Yuzu Rooibos, honey bush, green rooibos, and holy basil mint. We have tried half of them, and they have all been good. What I like best about this subscription is that you can choose whether or not you want caffeine and then you get to rate each one so the service gets to know you the longer you're a member, and you get teas that are more and more to your particular flavor preferences.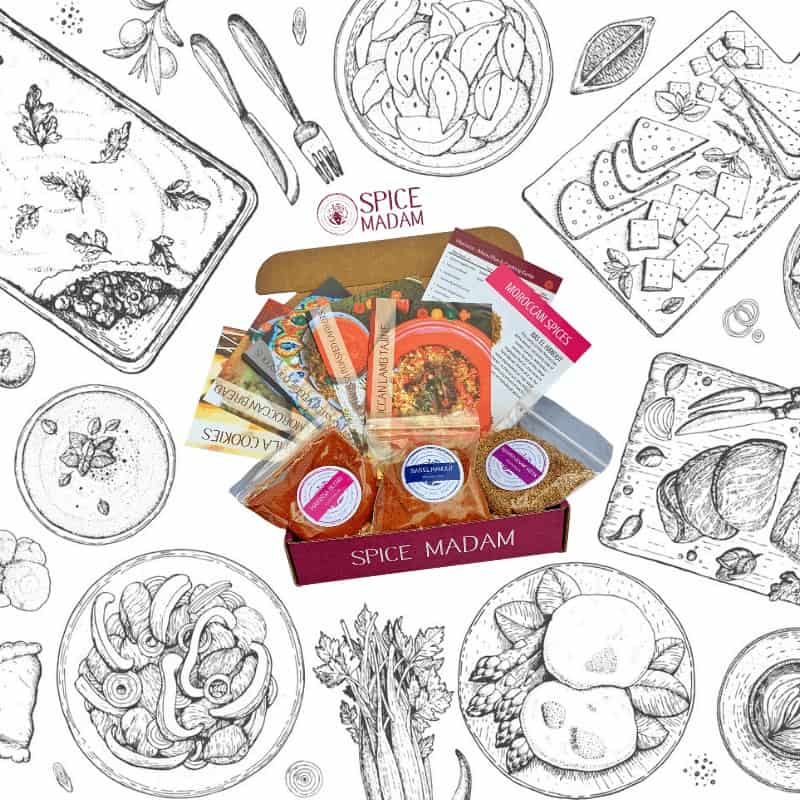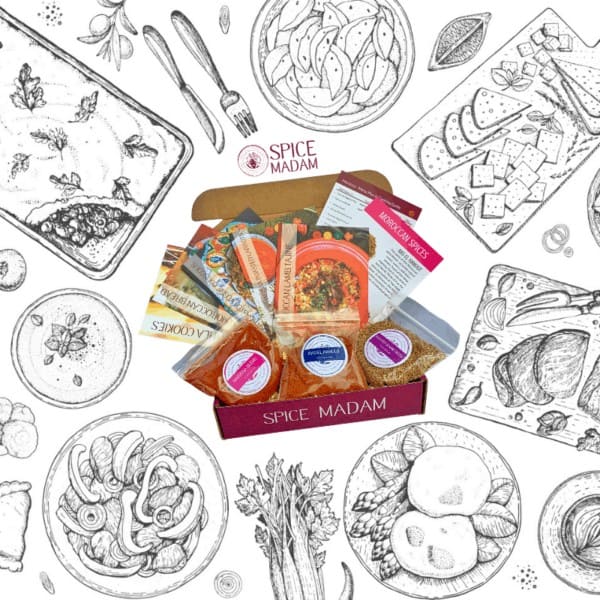 Spice Madam - I love cooking with my kids, and I also love trying new recipes. We don't do either anymore since we started using a meal service, but it's an indulgence that I really get into when I have the time. This subscription is super fun - you get a box that smells amazing thanks to packets of pungent spices specific to an ethnic cuisine from around the world. Our sample box is from the Sichuan province of China and includes Chinese Five Spice, Facing Heaven Chili Peppers, Toasted Sesame Seeds, and Sichuan Peppercorns (which are not peppercorns at all but the outer pod of the fruit of the prickly ash bush). Then, I also received a bunch of recipe cards, for Sichuan Chili Oil (which is an ingredient in some of the other recipes), Dry Fried Green Beans (one of my favorite side dishes, so I can't wait to try this one!), Dan Dan Noodles, Kung Pao Chicken, Mapo Tofu (the picture looks amazing), and Brown Sugar Guo Kui. There are facts about the Sichuan province as well as a link to a playlist of Chinese music to get in the mood while you're cooking. Finally, there's a shopping list and a meal planner - it turns out all the recipes included go together to make one big feast from main dishes to side dishes to dessert. I really can't wait to dig into these spices with my kids.
Pancake Art Kit - This kit is fabulous. It is from the makers of the Blender Bottle which I have used for years, and it includes blender balls for both of the pancake batter bottles which ensures that your batter is well mixed and doesn't settle. The bottles have lids, so you can save your batter in the fridge if you don't use it all the first time. The kit comes with two heat-safe shapes, and you can also get a unicorn shaper if you order directly from the Whiskware website. Highly recommend this one for any mom who likes to make meals more interesting for the family.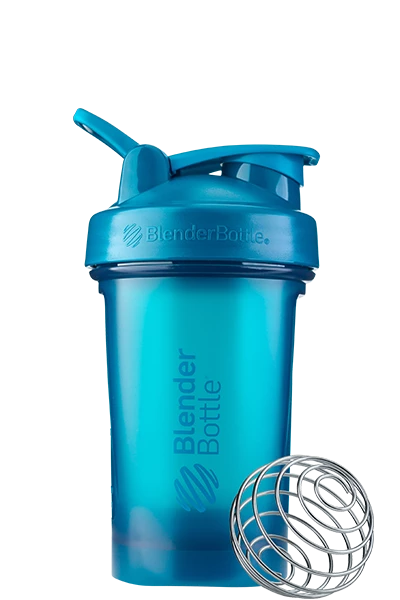 New & improved BlenderBottle - This is another really practical gift from BlenderBottle. I have four BlenderBottles at home of different sizes (including one Wonder Woman bottle!), and I use them because they get my protein powder thoroughly mixed without a lot of froth. Normally, I buy everything on Amazon, but this bottle has recently been redesigned and doesn't appear to be available on Amazon yet. If you decide to get this, order directly from the BlenderBottle website.
Ove Glove - I remember when my mom gave Joe one of these, probably ten years ago. IT IS AWESOME. We ended up buying 4 more over the years because they have gotten lost, not because they wore out because they never wear out. Seriously, everyone who cooks needs a pair of Ove Gloves.
This is another gift that's not really sexy, but once you have a spiralizer, you will use it all the time. You can make zucchini noodles (zoodles), carrot ribbons, and about a thousand other veggies in interesting shapes. Spiralizers are amazing. We had an expensive Pampered Chef spiralizer and ditched it for this cheapy but goodie from Amazon.
Sentimental Christmas Gifts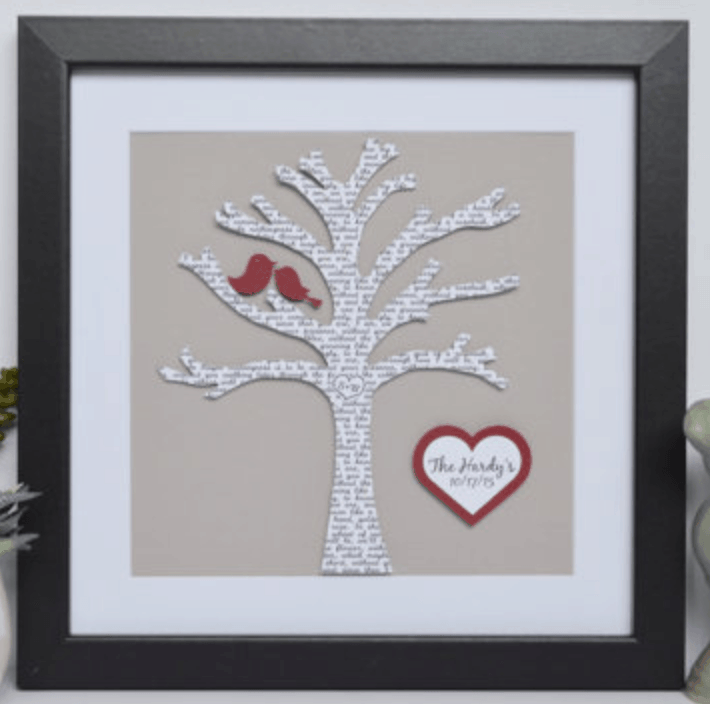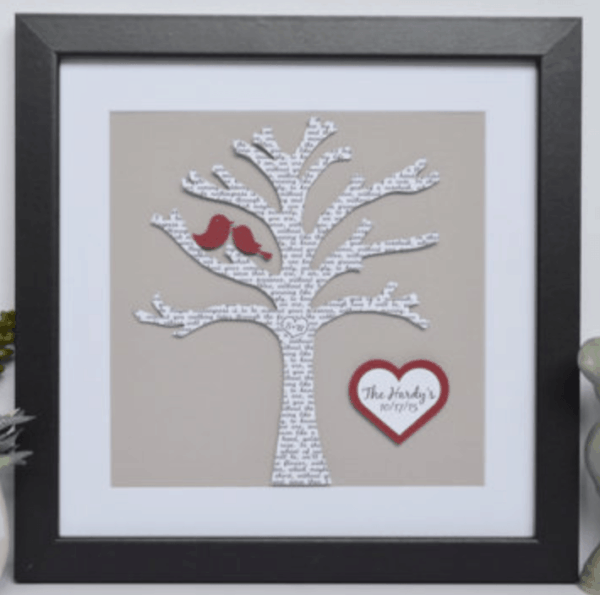 Special reading picture - I didn't know what to call this, but it is an awesome idea. The words you choose are printed on the tree, so you could have your wedding vows, a special Bible passage, a poem, song lyrics, or anything else you could think of printed on it.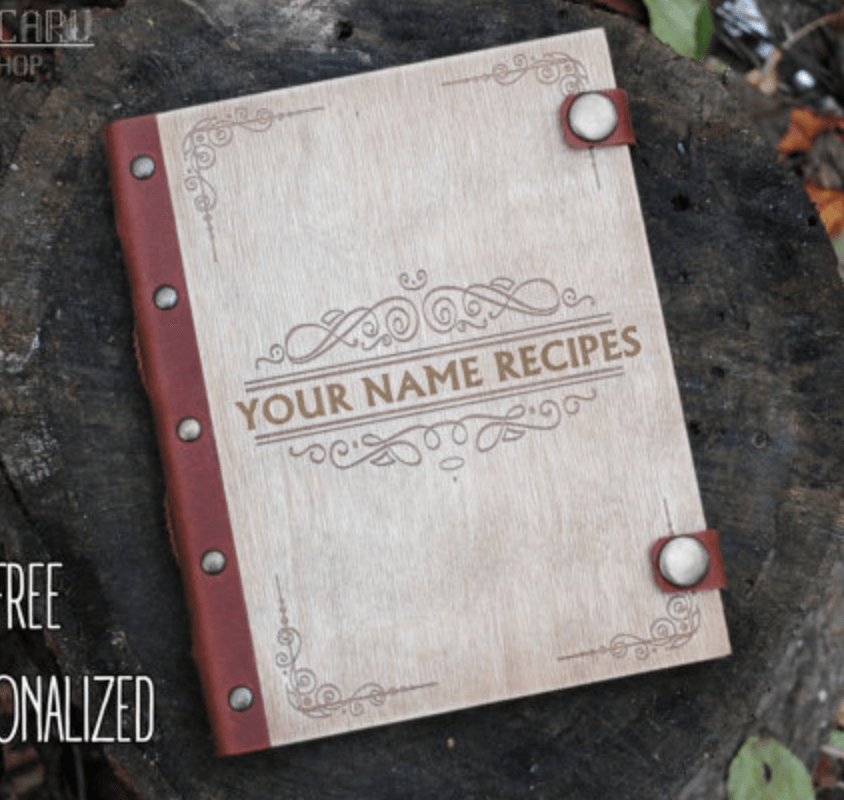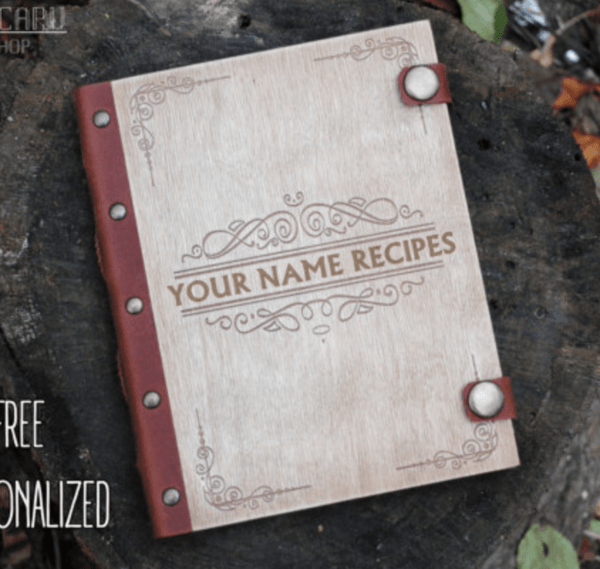 Personalized recipe book - Most women I know are incredibly proud of their recipe collections. This beautiful custom journal has wooden covers and a leather binding, and it's personalized with her name. I'm pretty sure it would become a family heirloom.
A few more Christmas gifts for women
Pin
I love a pretty journal, and these do not disappoint. Whether you write in a journal frequently or just now and then, these linen covered notebooks will look gorgeous on your shelf or desk.
Pin
Any woman who suffers from headaches will appreciate (love with a fiery passion) this sleeping mask, which can be placed in the freezer for a few minutes to provide a cool shield to harsh light. I have one of these, and so does each of my kids.
Pin
This shiatsu massager has heat and rotating rollers to soothe sore, stressed muscles at the end of a long day. I think it's intended for necks and shoulders, but it could easily be used on arms, legs, feet, or backs, too. I have one of these and love it.
Pin
The best part of getting your hair done at the salon is the awesome scalp massage, am I right? This simple scalp massager will give you that sumptuous feeling whenever you wants it. It's amazing. I use mine every time I wash my hair.
Pin
When I was a teenager, my mom bought Granny's Little Helpers for everyone in the family. They were these handmade long, rectangular aromatic beanbags that could be frozen or microwaved and applied to the body for any ailment. Mine has long since fallen apart from frequent use, and I was excited to find this similar product on Amazon.
Pin
Many women feel down in the winter because of a lack of sunlight, and this handy dandy little light can make a world of difference for any sufferer. It's called the Happy Light for a very good reason; its full spectrum rays mimic the sun and bring the summer sun to the darkest days of winter.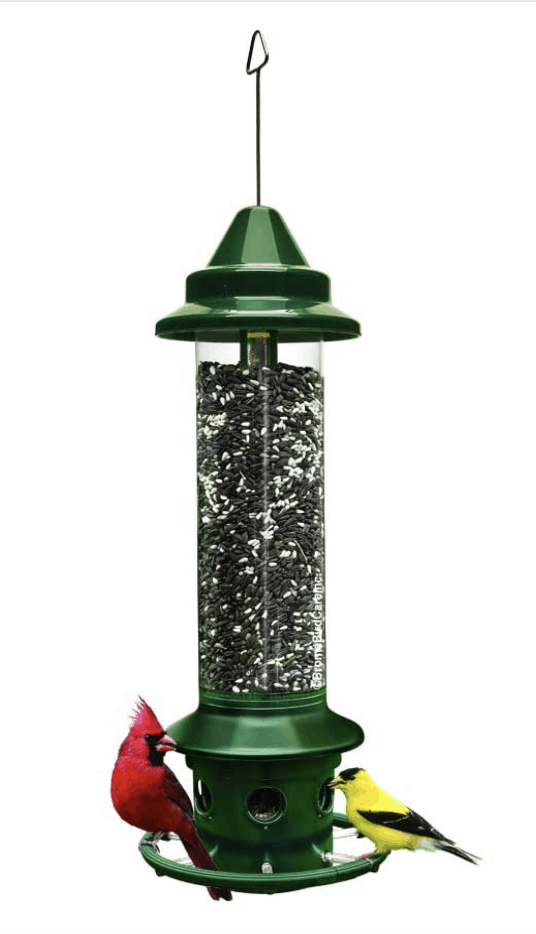 Squirrel Buster bird feeder - We are bird nerds at my house, and Joe erected a twelve-foot high post in front of my living room window so that my bird feeder could hang there and delight me. It does. I have the Squirrel Buster Plus which Amazon won't let me link to, but it is the best. The squirrel haven't figured out a way to breach it, and the feeder has been hanging there for almost ten years. If you don't already have a good field guide, make sure you pick one of those up too. My favorite is the National Geographic guide to North American birds.
Okay, so tell me, what gifts are you asking for this Christmas?