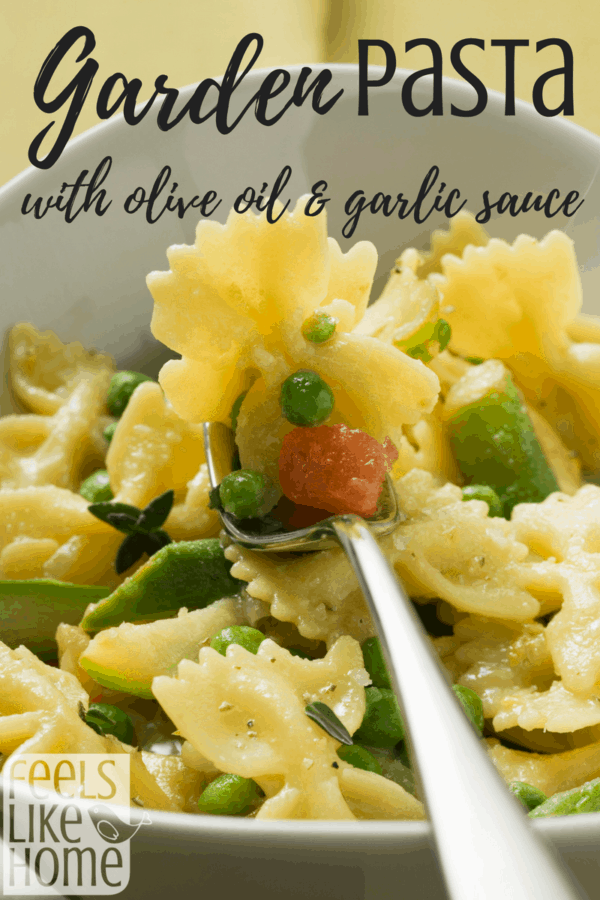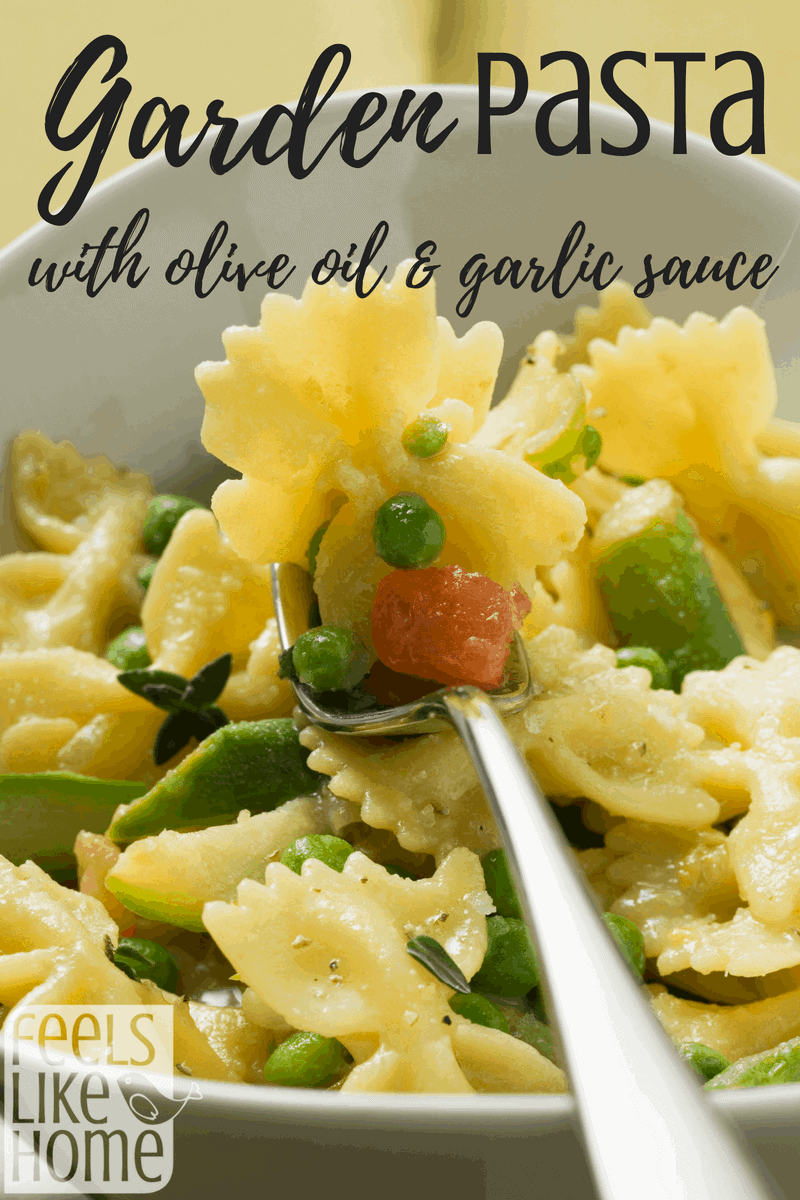 Garden season is upon us, and I couldn't be happier.
Joe is battling a groundhog for dominance in his newly expanded garden, but the hot, rainy weather is helping our plants to move right along.
On top of that, we frequent a few local farmers' roadside stands to pick up things that aren't yet ready in our own garden.
Suffice it to say that we're eating a lot of whole, healthy, local food, and we love it.
Today, Grace and I picked up 2 pounds of peas, a pint of black raspberries, and 3 small zucchinis from a farm stand on our way home from her well child visit.
On his way home from work, Joe picked up 2 pounds of green beans.
Looking at all of that beautiful produce, we scrapped our planned dinner (chicken savoy) in favor of pasta with fresh veggies. The only problem was that we're out of our homemade spaghetti sauce.
Not knowing what to put on our noodles and veggies, I Tweeted a plea for help.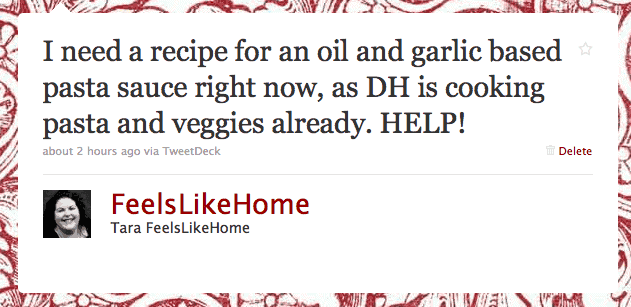 My friend, Rachel, from A Southern Fairytale, Tweeted back almost immediately: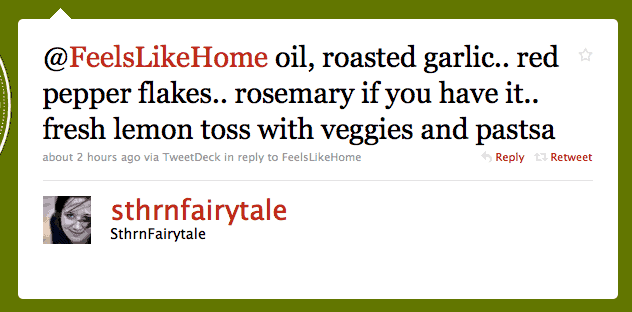 I set out to work, throwing the following together.
I had no idea how it would turn out, but it was so very delicious that Joe had three servings.
After dinner, he said, "We could eat like that every night for the rest of the summer, and I'd be happy." Nice, especially since it was ridiculously easy.
Recipe