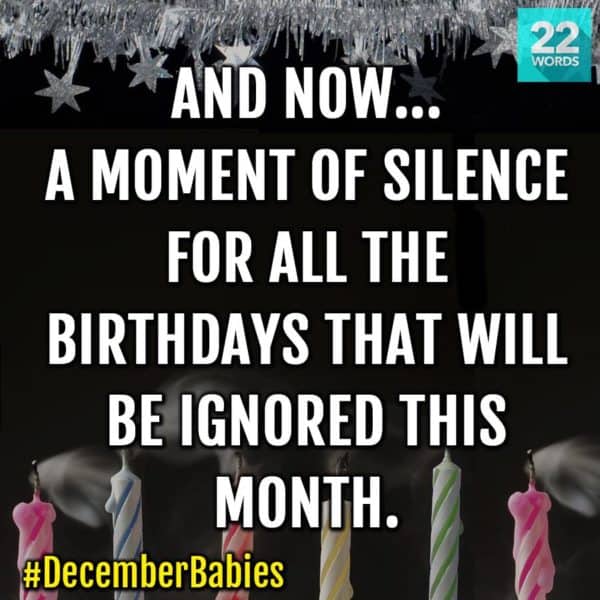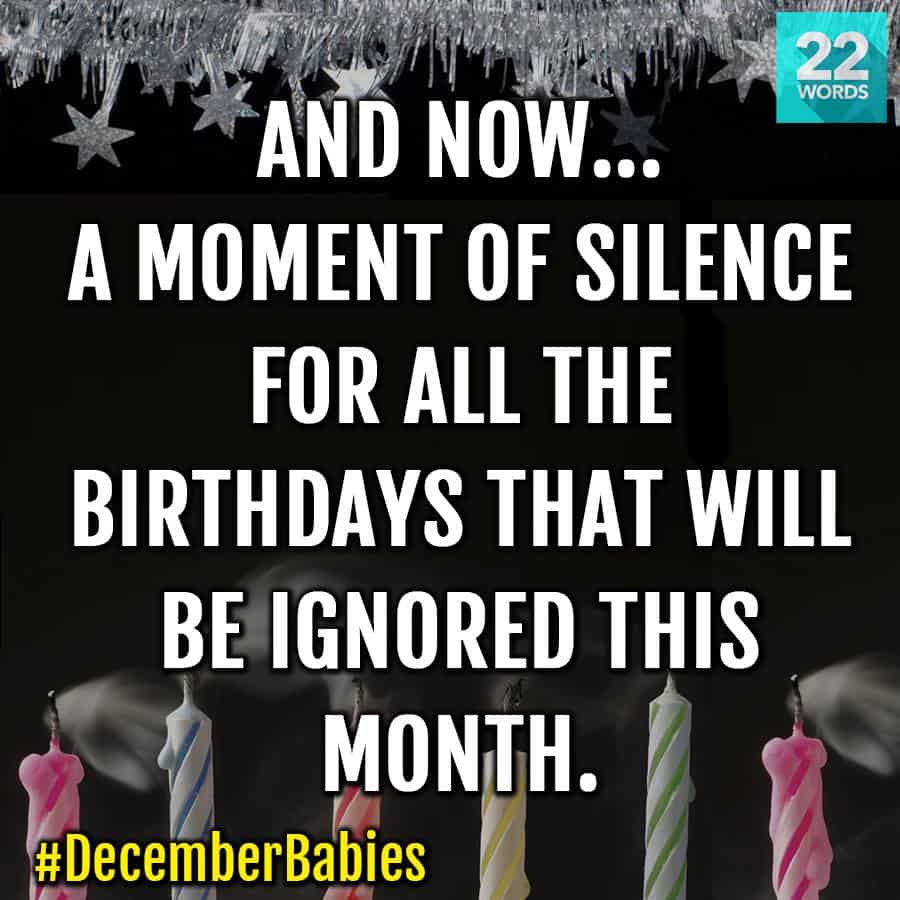 Allie's birthday is December 28, three days after Christmas. The poor girl has a birthday between Christmas and New Year's. Talk about rotten luck.
I remember that December 24 and 25 and 26 and 27 and 28 in 2010, and I remember how long the days were and how much I hated being on bedrest and how uncomfortable I was. I was so ready to have the baby out and be done with pregnancy bedrest.
Even though she was a couple of weeks early (like four), she was born because my blood pressure was so high. And she lost the birthday lottery.
Although in truth, I'm not sure that a late January birthday is all that much better than a late December one, but at least there's no Christmas in January.
So the real reason for my post today is not to discuss my pregnancy but rather to share what you should and shouldn't do for December birthdays.
Not that I am an expert being that my birthday is in July (summer = best time for birthdays), but my daughter and my husband both have birthdays the week of Christmas (Joe is December 23), so I know what I'm talking about here.
Do's and Don't's of December Birthdays
DO separate the birthday from Christmas as much as possible. This means an honest to goodness birthday cake, presents that are wrapped in birthday paper, birthday decorations, and birthday traditions.
DO go for an experience instead of a birthday party. People are partied out when it comes to the Christmas season, and I have found that not too many people come to birthday parties during that time. More on parties later. What we have done several years in a row is to do a family experience with the birthday girl at the front and center. One year, we went to the Great Wolf Lodge which is amazing but a bit pricey. This year, we're going to spend the night at the Hershey Lodge which will give us two whole days in their Water Works fun zone.
DO give an experiential gift instead of more toy clutter. Toys are nice, but after getting Christmas loot, they get lost in the crowd. Some popular gifts here have been:

A date with Mom (one on one time) at the special movie theater with recliners
A zoo or museum membership that will allow you to visit free all year long - but it has to come with a special date to go with Mom or Dad (or both) and just the birthday kid

DO take her to the toy store. Your sweet one may have gotten loads of Christmas presents, but she might like to be in control, too. Give her a gift card to the toy store with a coupon for a special date with Mom or Dad. Go out for hot cocoa or ice cream and make a special trip of it. Allie has been asking to get to go to Walmart and pick out her own special toy for months. That's all she wants for her birthday. If you feel like you must buy a toy or present to wrap for her birthday, check out this list of non-tech toys or my gift guide. They're intended for Christmas, but the gifts are good for year-round giving.
DO turn the tree into a birthday extravaganza. Cover it with streamers and balloons and the kind of bows that you put on birthday packages (NOT Christmas bows!). The idea is to stop having Christmas for one day and make it all about a special birthday.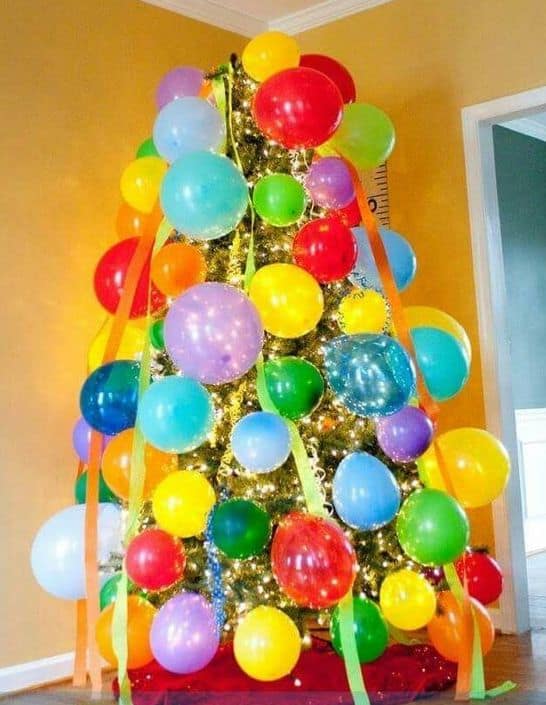 DO preserve your family's birthday traditions. In our family, we get a birthday donut. Your family is probably different, but do your birthday thing even though the big day is close to Christmas. It will be inconvenient, but isn't it always inconvenient? Your little people are important enough for us to be inconvenienced now and then.
DO remind your friends and family to follow your lead. This means no combined birthday/Christmas presents, no Christmas wrapping paper, and only birthday-specific cards. If presents come in wrapped up in Christmas paper, unwrap and rewrap them. It will make a difference to your birthday girl, I promise.
DO throw a summer-themed party like a picnic in the living room or a luau. Who cares that it's snowing? A summery theme will make the day stand out significantly from the Christmas season. Oriental Trading sells summer-themed party supplies all year round, so check them out for the paper products and favors and such.
OR DO wait a few months and throw a half birthday party instead. The grandparents may still want to give their birthday gifts in December - and that's okay - but help your sweet one to focus on a half birthday instead of the real thing. Plan the party for May or June when people are generally at home and gifts are few and far between. For us, Grace's birthday is June 2, so I am going to steer Allie into a birthday either in the spring or the late summer.
DO make a birthday sign or banner for their bedroom door. Search on Pinterest for birthday decorations, and you'll find thousands of ideas. I've never done this because Allie sometimes wakes up during the night and moves over to my room.
DON'T forget to consult your birthday girl (or boy). Maybe she loves that her birthday is at Christmastime, and she's looking forward to a hot cocoa bar and decorating gingerbread houses.
DON'T make a big deal out of the time frame. I personally hate that Allie's birthday is in December. I hate that all of her presents come at the same time and I hate that she can't be satisfied with just her Christmas loot because she's always waiting for what's coming up.
But here's the thing.
She doesn't know any different, and she's perfectly okay with her December birthday.
I am going to push this year for a half birthday party, just to spread out Allie's gift receiving, but I tried it when she was a toddler and it didn't work out too well.
The bottom line is that what makes a birthday special isn't really the shape of the cake or the wrapping on the gift. It's a loving family who makes the birthday kid feel valued and important - and you can easily do that using this list even if you skip the party all together.
I asked Joe once whether he felt cheated by having a birthday two days before Christmas. "No," he said. "My mom always made a big deal out of my birthday, and I knew it was special. It didn't matter when it happened."
That's success.