Yesterday, I mentioned the decadent cheesecake recipes I found on the back of the Hershey's Kisses packages I bought.
I shared the Candy Cane Swirl Cheesecake recipe I found, but I made you wait til today for the Cherry Cordial Creme Cheesecake.
If I was cooking for myself, I'd make this one before the mint one.
I'm just saying.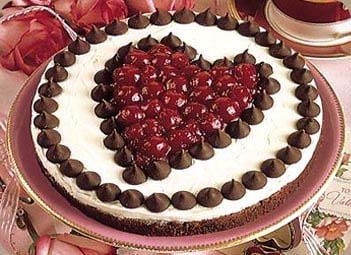 Recipe
Photo courtesy of Hershey's