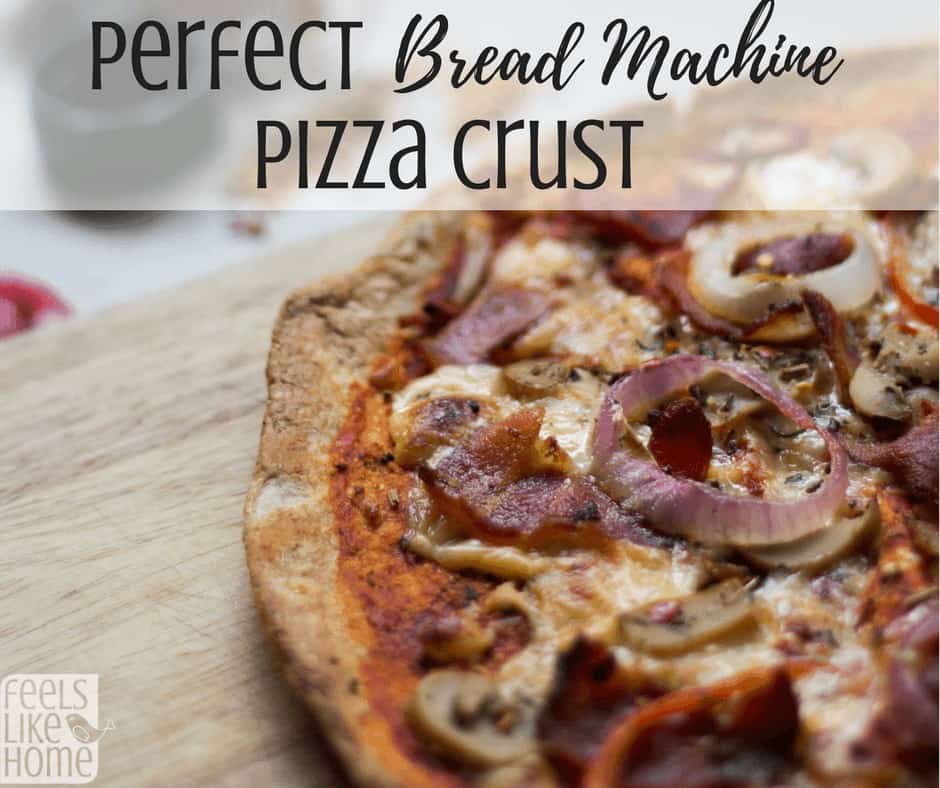 Our new Friday night homemade pizza "tradition" is not going as planned.
This past Friday, we were hungry for hamburgers. The Friday before, we were invited to go out to eat.
Even though it isn't going as we expected, our homemade pizza tradition is still going.
Being flexible is important to me, and that means going with whatever complication finds us on Friday evening.
We're always ready to make the pizza on Friday night, but we're also prepared to adjust our plan if pizza doesn't work out.
We're perfectly happy to have homemade pizza for lunch on Saturday or dinner on Sunday. It tastes just a good, and it's still a weekly tradition.
We weren't happy with our first couple of pizza crusts in the bread machine, but we've finally found one that we really really like.
We're going to keep working on it to try to get it to rise a bit more, but for now, here's what we've done.
Recipe