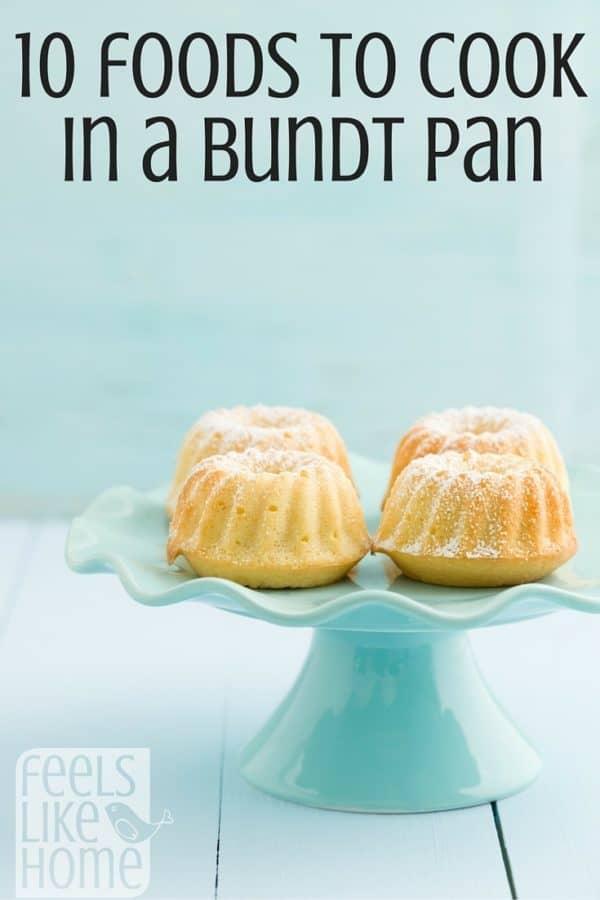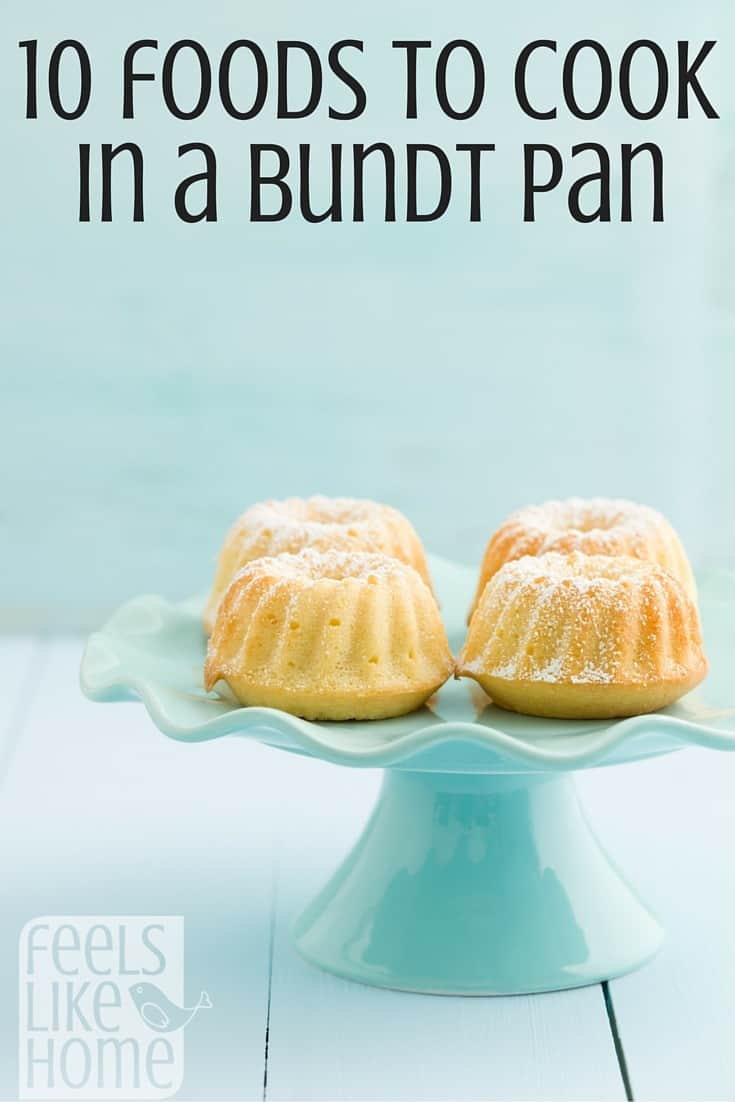 Some call it a bundt pan, a fluted pan, or even an angel food cake pan. Do you have one? Do you use it?
A tube pan is slightly different than a bundt pan. A bundt pan (pictured below) has indentations that make bumps on the finished cake. A tube pan has a flat bottom and sides. They are otherwise the same, and all of the following suggestions will work in either kind of pan.
At the opening dinner of the Savvy Blogging Summit years ago, Debba confided that she'd thrown her bundt pan away. Another person at our table, Taya, said the only reason she still has her bundt pan was that it had been a wedding gift, and she felt guilty about tossing it. I was surprised because my bundt pan is indispensable!
When I started rattling off things to do with a bundt pan, Amy asked me to post it on my blog.
How could I say no?
The conversation got me thinking; I wondered how many of my Dear Readers also believe their bundt pans to be useless.
You may notice that angel food cake isn't even on my list.
10 Things to Cook in a Bundt Pan
Any cake. I hope this isn't a cop out, but any cake (especially a boxed cake mix) will come out beautifully in a bundt pan. The sections make portion control easy, and the cake will be gorgeous if you microwave some frosting (to make it pourable) and pour it over the top of the cake.
Meatloaf. If you want to put A1 or ketchup on top of the meatloaf, that needs to go into the pan first. Remember, when you serve a bundt, you turn it upside down. To make it fancy, you can fill the center with mashed potatoes when you serve it.
Roast a chicken. Use a 3-4 pound whole roasting chicken. Rinse it well inside and out, then stand it up (legs down) over the center of the pan. Rub the chicken with olive oil and the spices of your choice, add veggies in the well of the pan, and bake at 350, 20 minutes per pound.
Monkey bread or garlic bread. This couldn't be easier. Start with a can of premade biscuits (we like Grands' but use whatever you like). Cut each biscuit in quarters with a knife or scissors. Melt a half stick of butter and mix it with 6-7 cloves of garlic or a few tablespoons of cinnamon and sugar. Toss the biscuit quarters with the butter mixture, and bake according to the package directions. Because the biscuits are stacked up, they'll probably take 10 to 15 minutes longer than the package instructions claim. Check them frequently.
Bread. Why not make a ring of bread instead of a loaf?
Baked potatoes. After greasing the pan, stand the potatoes upright in it, and space them evenly around the ring.
Sweet potato casserole. Again, make sure that your topping is on the bottom of the pan so that it is on the top when you turn it out onto a serving dish.
Jello. Okay, it's cliche, but a bundt pan makes a great Jello mold. Mix up the Jello, pour it in, add some fruit, and chill.
Antipasto bread. Chop 1 jar of artichoke hearts, 2-3 ounces of pepperoni, and ½ of a red pepper. In a mixing bowl, combine chopped ingredients with 1 can of sliced black olives and 2 cloves of garlic, pressed. Cut 2 packages of pre-made biscuits (see my note above in the monkey bread tip) into quarters. Dip 16 pieces of biscuit in melted butter, roll in freshly grated Parmesan cheese, and arrange in the bundt pan. Top with ½ cup of the artichoke mixture, then 16 more biscuits that have been dipped in butter and rolled in cheese. Continue repeating the layers until you've used all of the ingredients. Bake about 30 minutes at 375.
Apple pull aparts. Melt ⅓ cup butter and whisk together with ½ cup brown sugar. Pour into the bottom of the bundt pan. Sprinkle a handful of chopped pecans over the butter mixture. Slice the dinner rolls in 2 packages in half (so that they make thinner biscuits not half circles). Roll half of the biscuit pieces in a mixture of ¼ cup sugar and ½ teaspoon cinnamon. Layer over pecans in the bundt pan. Sprinkle another ¼ cup of chopped pecans over the rolls. Sprinkle 1 large apple, chopped, over the pecans, and layer the rest of the dinner rolls (rolled in the cinnamon and sugar mixture) over the top. Bake 35 to 40 minutes at 375.
No matter what you're making in the bundt pan, be sure to spritz it generously with cooking spray or grease well to prevent sticking.
Also, allow the bundt pan to cool for just 5 minutes before inverting it onto a platter or cooling rack.
Become an Instant Pot Pro!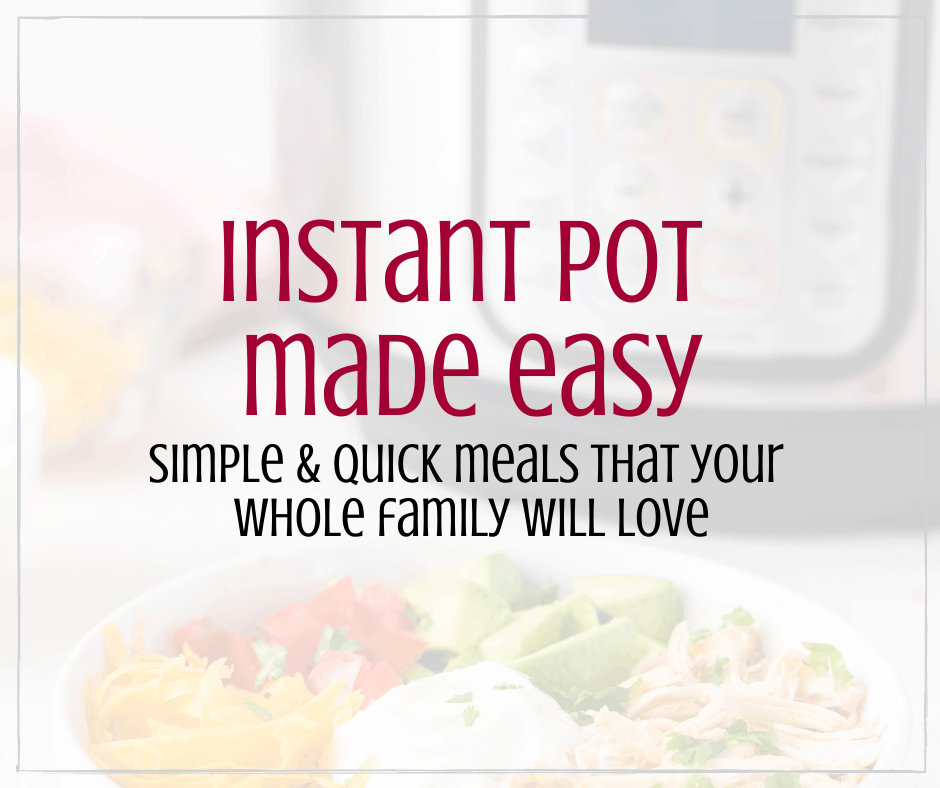 Get my favorite Instant Pot recipes in my free cookbook, Instant Pot Made Easy! Click the button below to receive the book. If for some reason, the button doesn't work for you, leave a comment below, and I'll email it to you.