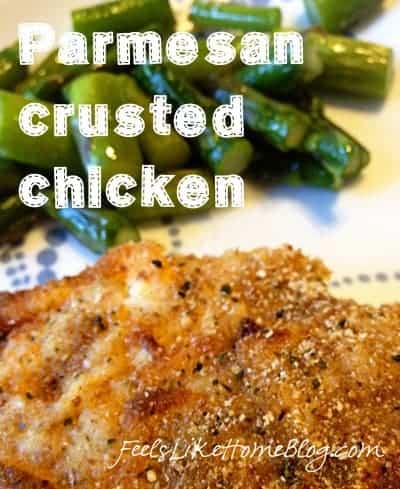 There is no food on earth that tastes as good as the food you pick from your own garden (or your dad's garden, as the case was for us today).
This afternoon, we walked to my parents' house and cut the first asparagus of the season. Less than two hours later, we were eating the tender, buttery stalks (roasted, of course) alongside parmesan crusted chicken breasts.
Everything was perfectly cooked and perfectly fresh and perfectly juicy. It could not have tasted better.
It was the kind of meal that makes you want to overeat because it just tastes so good.
Besides tasting amazing, this recipe is nice because it takes a little less than a half hour to prepare. Including the time we spent washing and chopping the asparagus, we had dinner on the table in less than 45 minutes.
Recipe