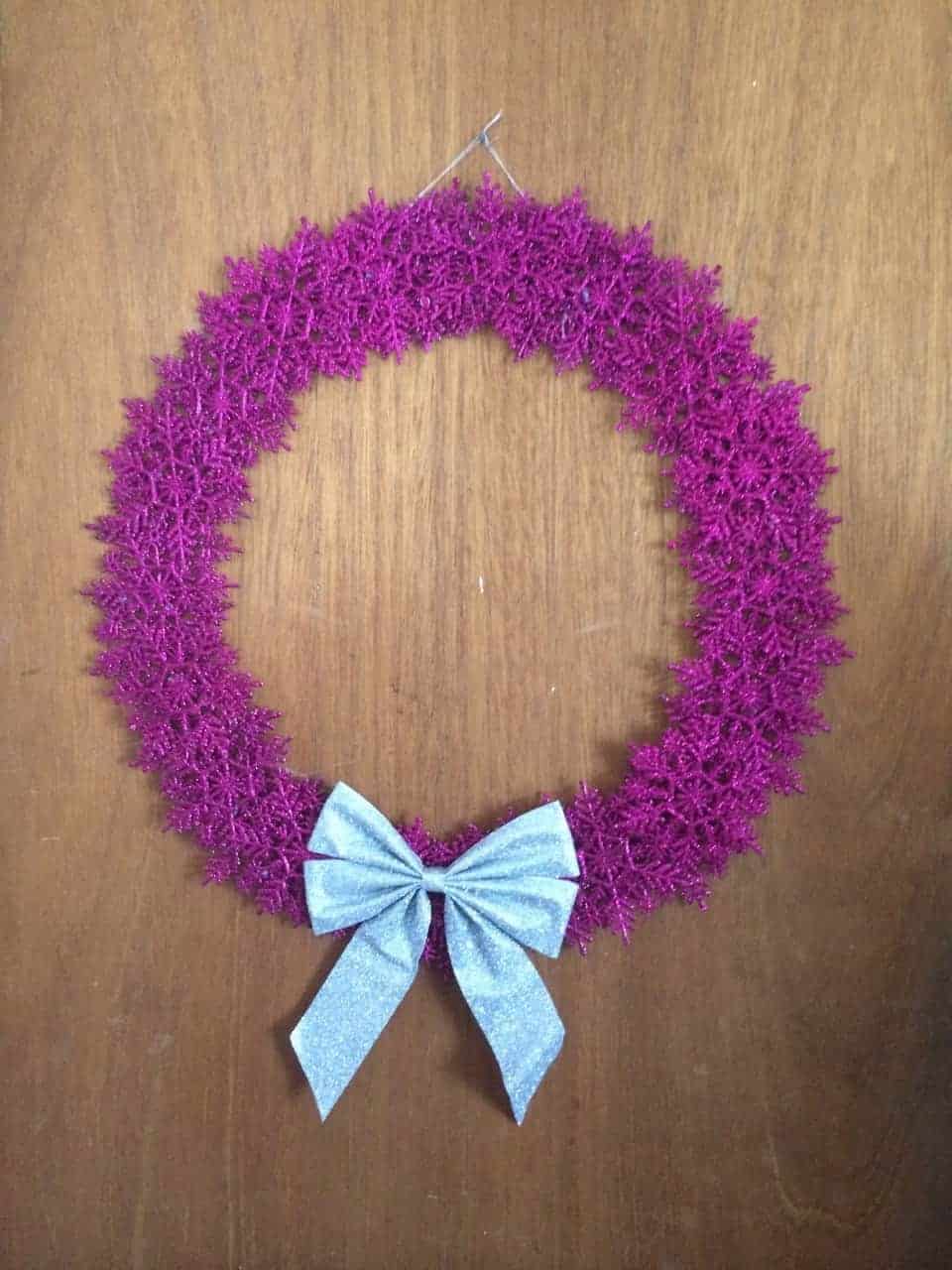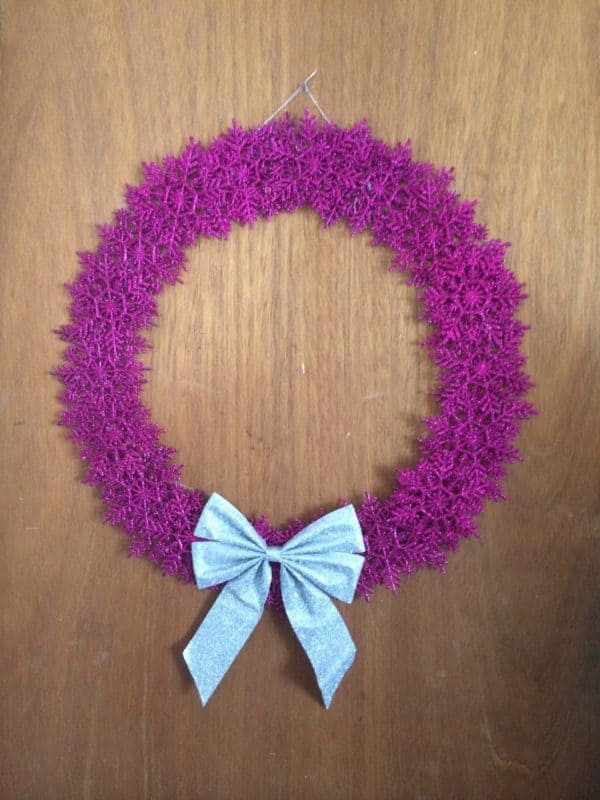 Pin
Isn't that pretty? I made it last year.
One day last December, I happened to be in Walmart when I saw these pretty snowflake ornaments. I knew they would be perfect for a wreath, and I bought two packs. For under $10, I had all the materials I needed to put it together.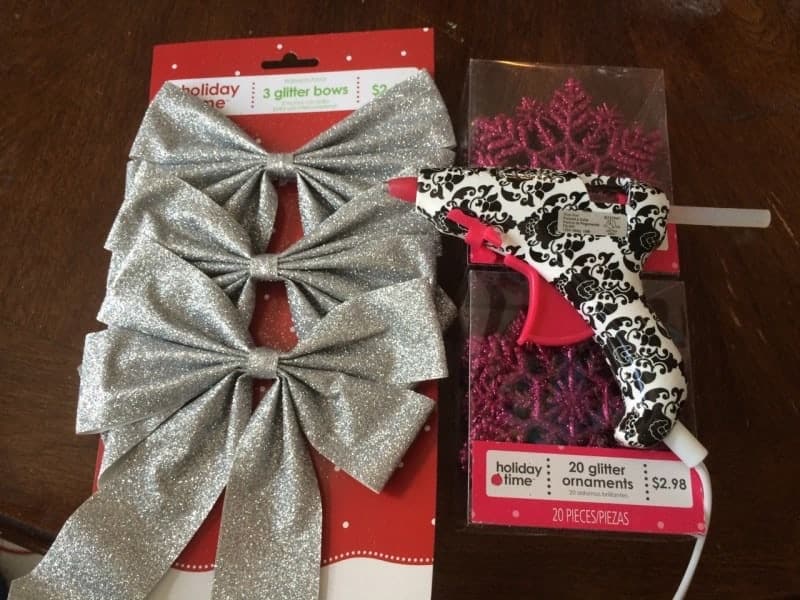 Pin
Snowflake wreath materials:
2 packages of flat snowflake ornaments
A glittery bow
A wreath form (you'll see mine below)
Hot glue gun
How to make a snowflake wreath
1. First, you have to remove the hangers from all but two of the ornaments. (I used two of the strings to hang my wreath. If you want to wrap a wide ribbon around the wreath or plan to use a wreath hanger, you would remove all the strings.)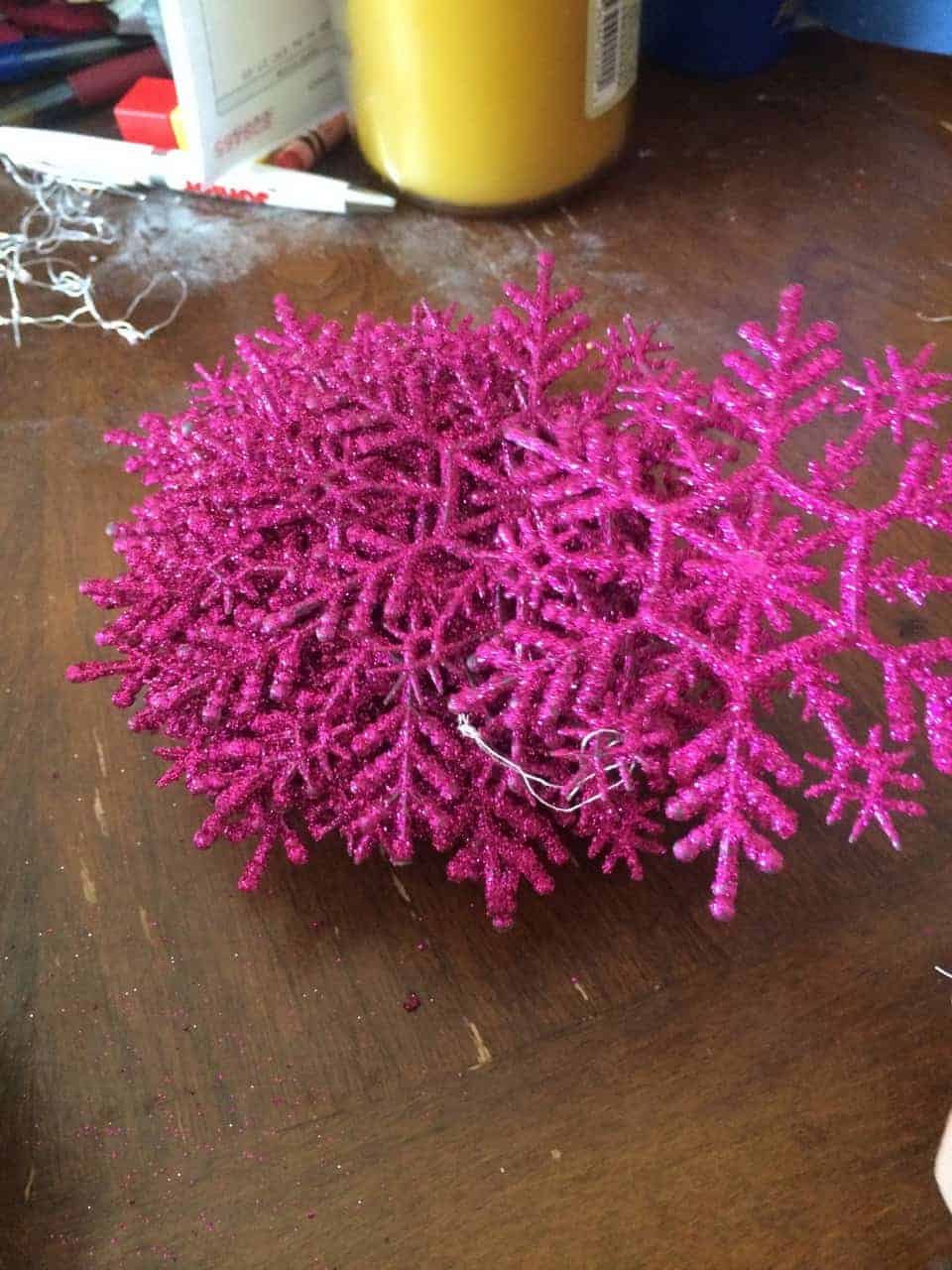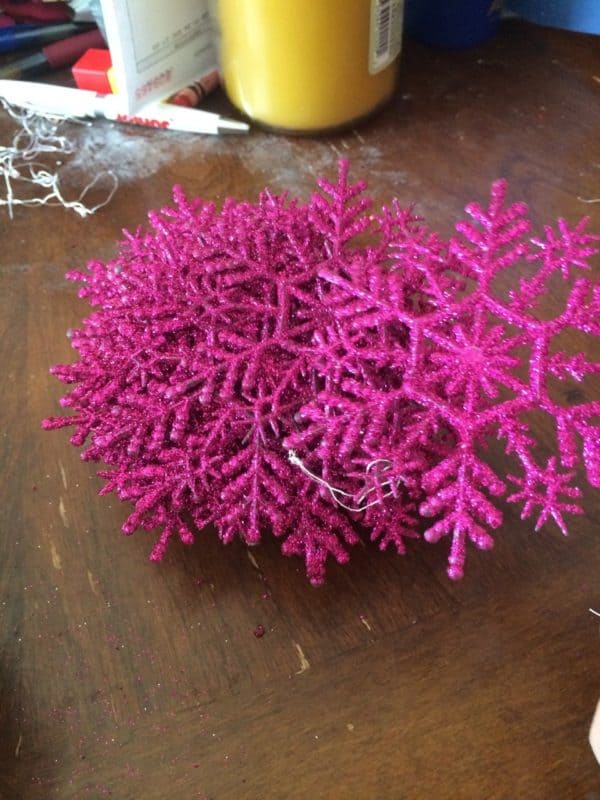 Pin
2. Hot glue the snowflakes to the wreath form. I used this floral wreath form (that cost less than $2 at the garden center) and glued the snowflakes right to it and to each other.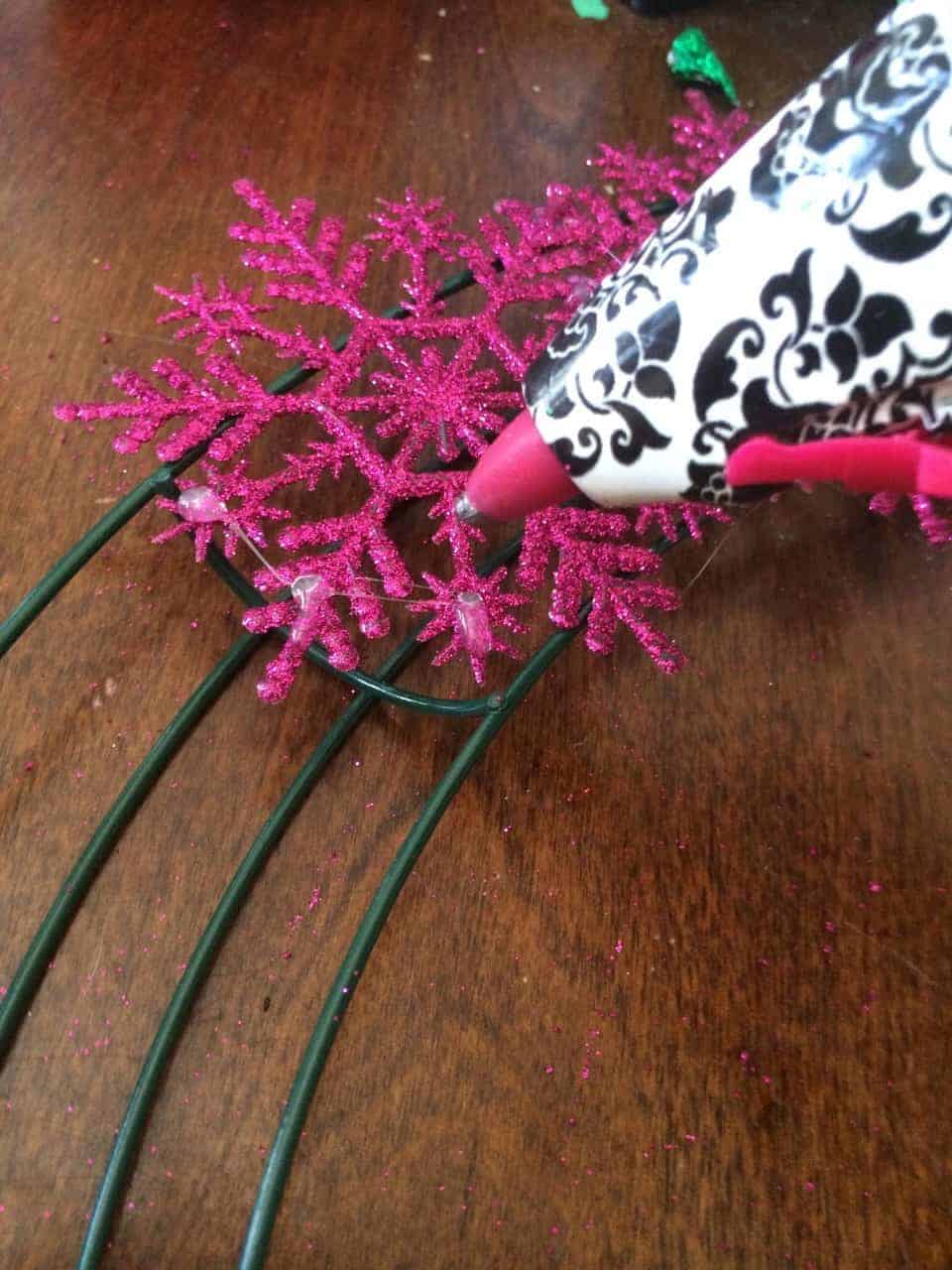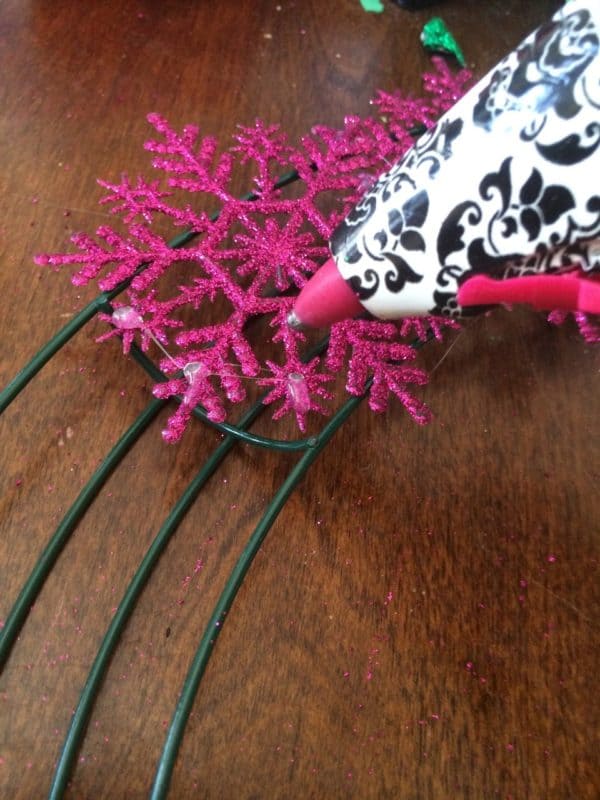 Pin
I initially thought I could make the wreath without the form, but it wouldn't hold its shape without something underneath to stabilize it.
3. Grace helped me to place the snowflakes, one slightly overlapping the next, the whole way around the wreath form.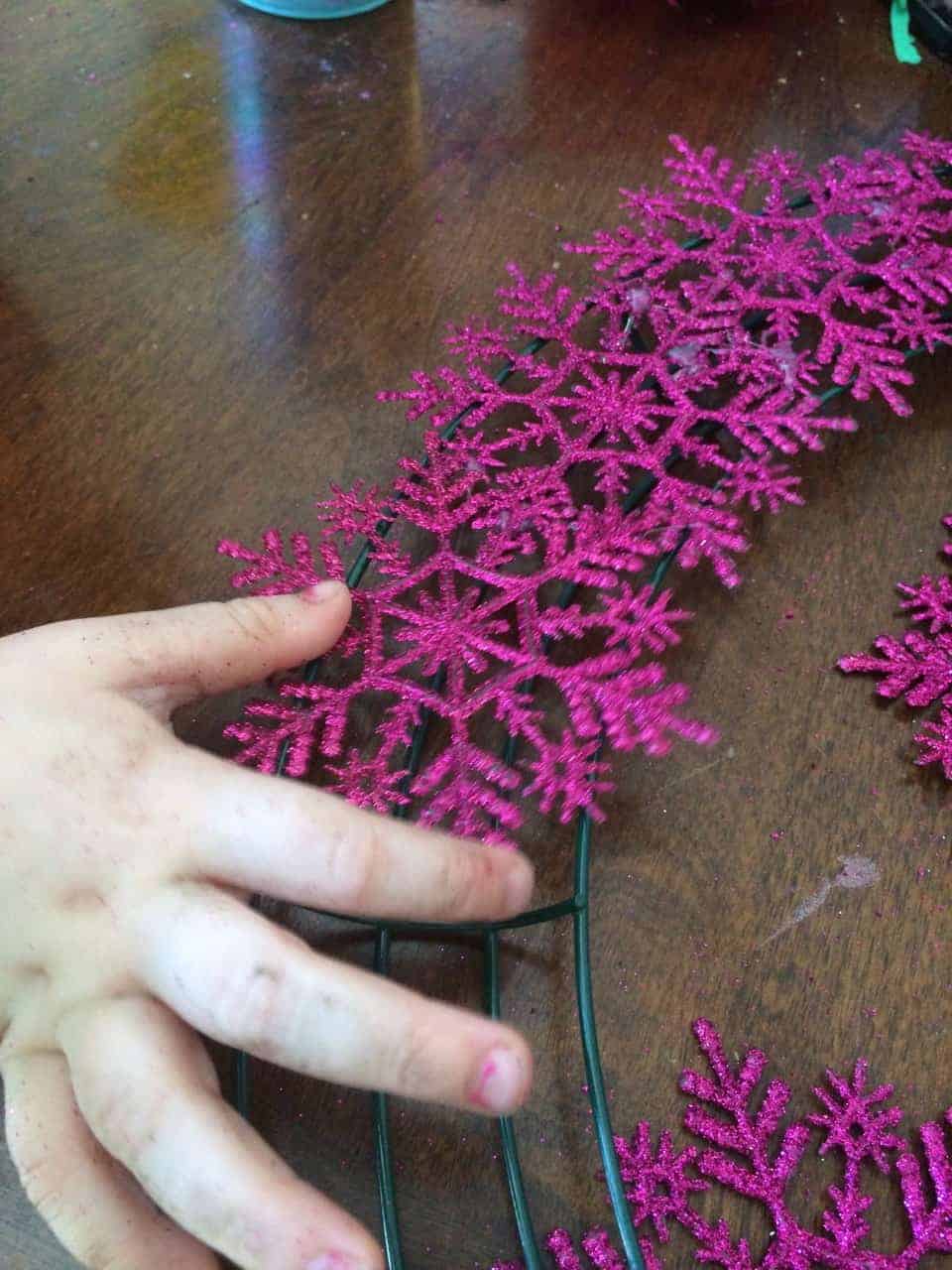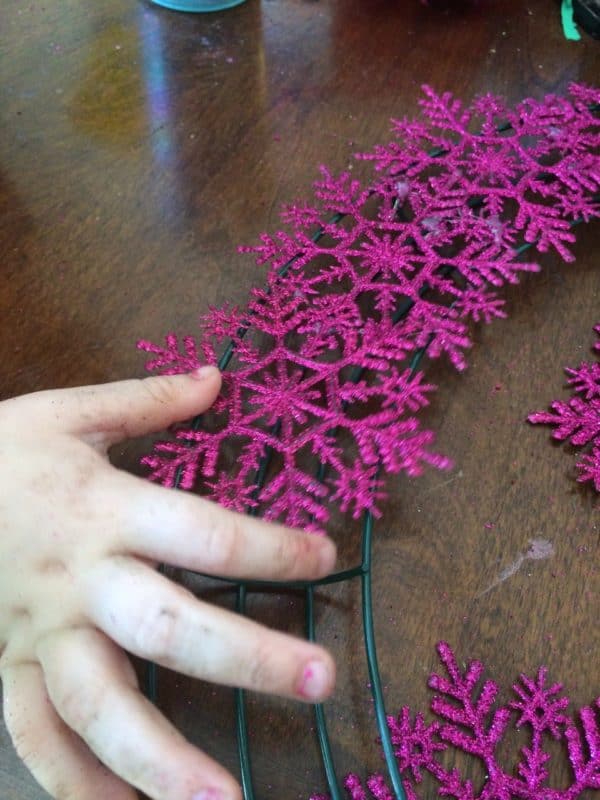 Pin
One layer is pretty, but not substantial enough to hold up. Keep going.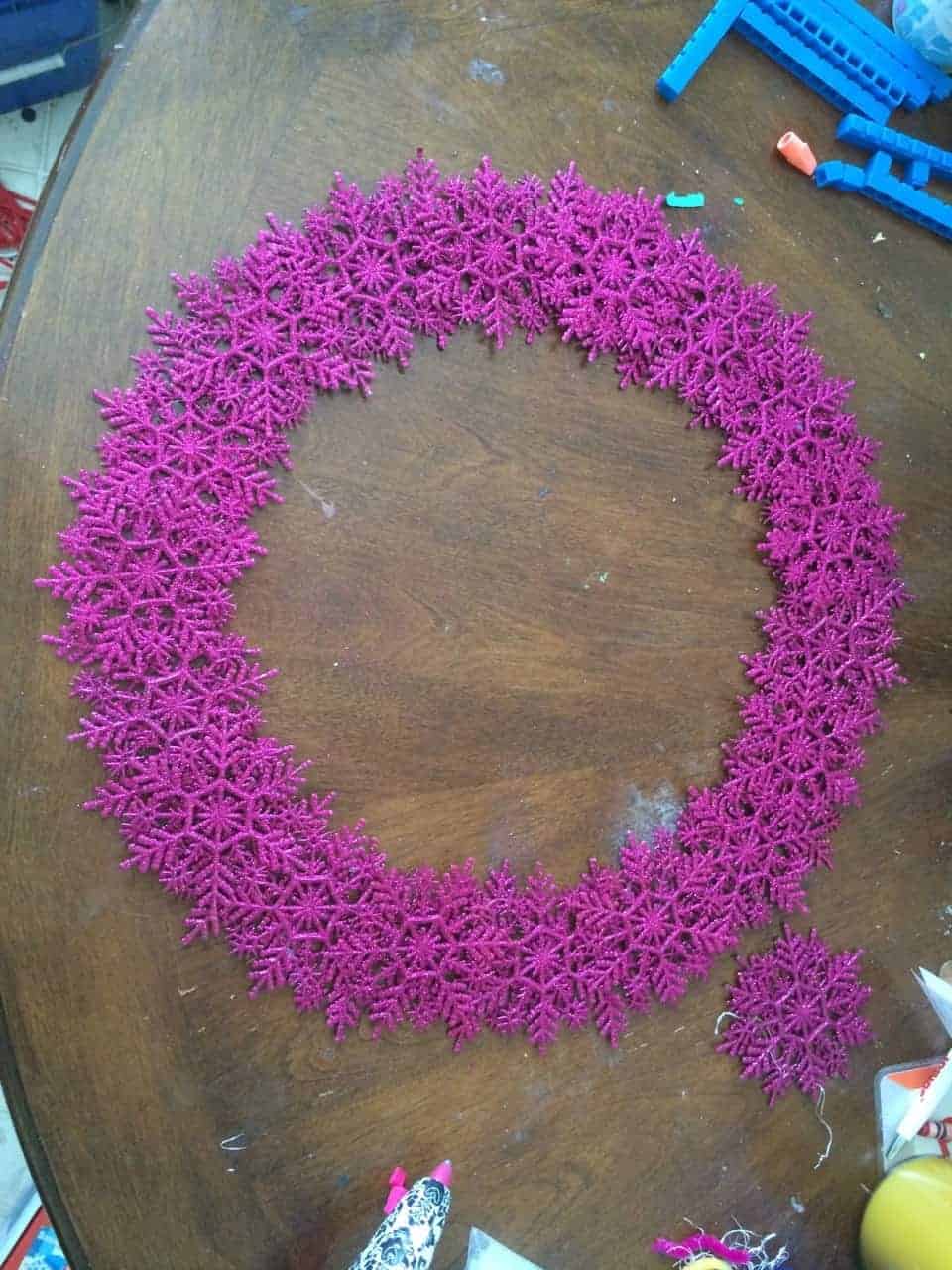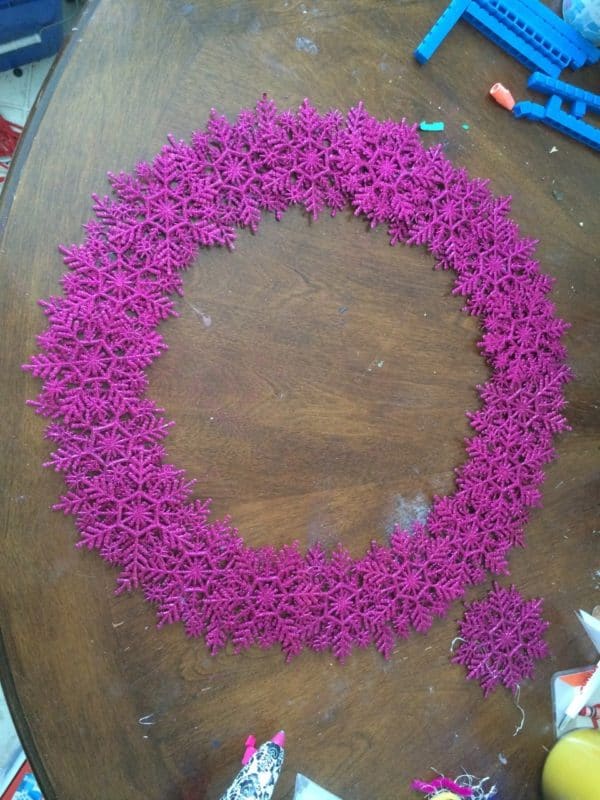 Pin
4. Repeat two more times for a total of three layers of snowflakes.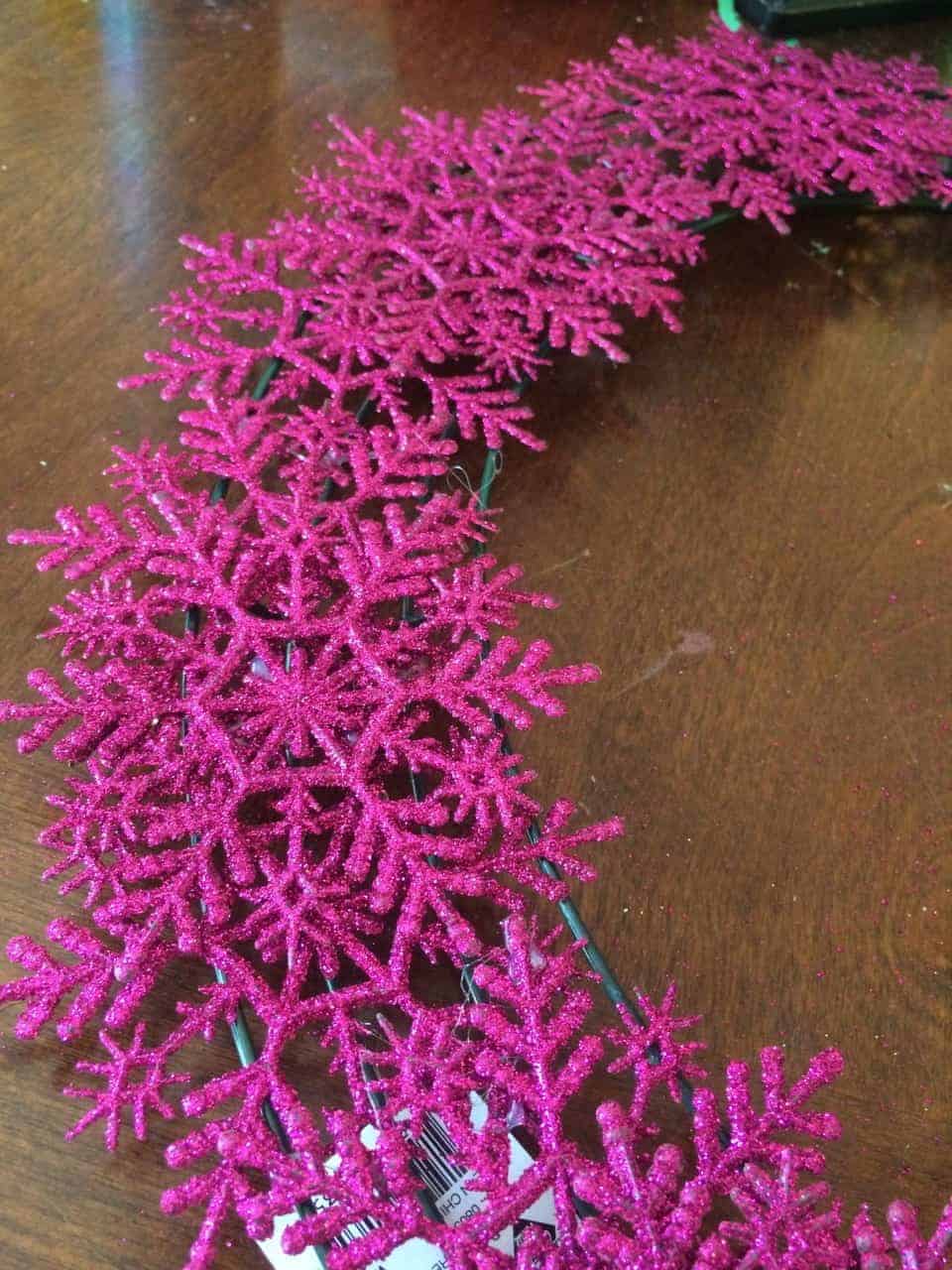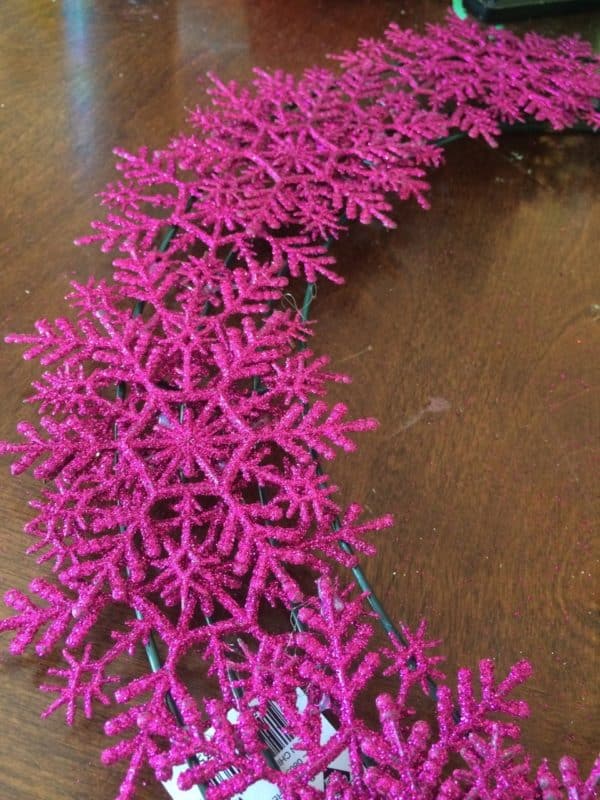 Pin
Get that tag out of there, too, while you're at it.
5. Hot glue the glittery bow on the bottom (or top) and hang it up.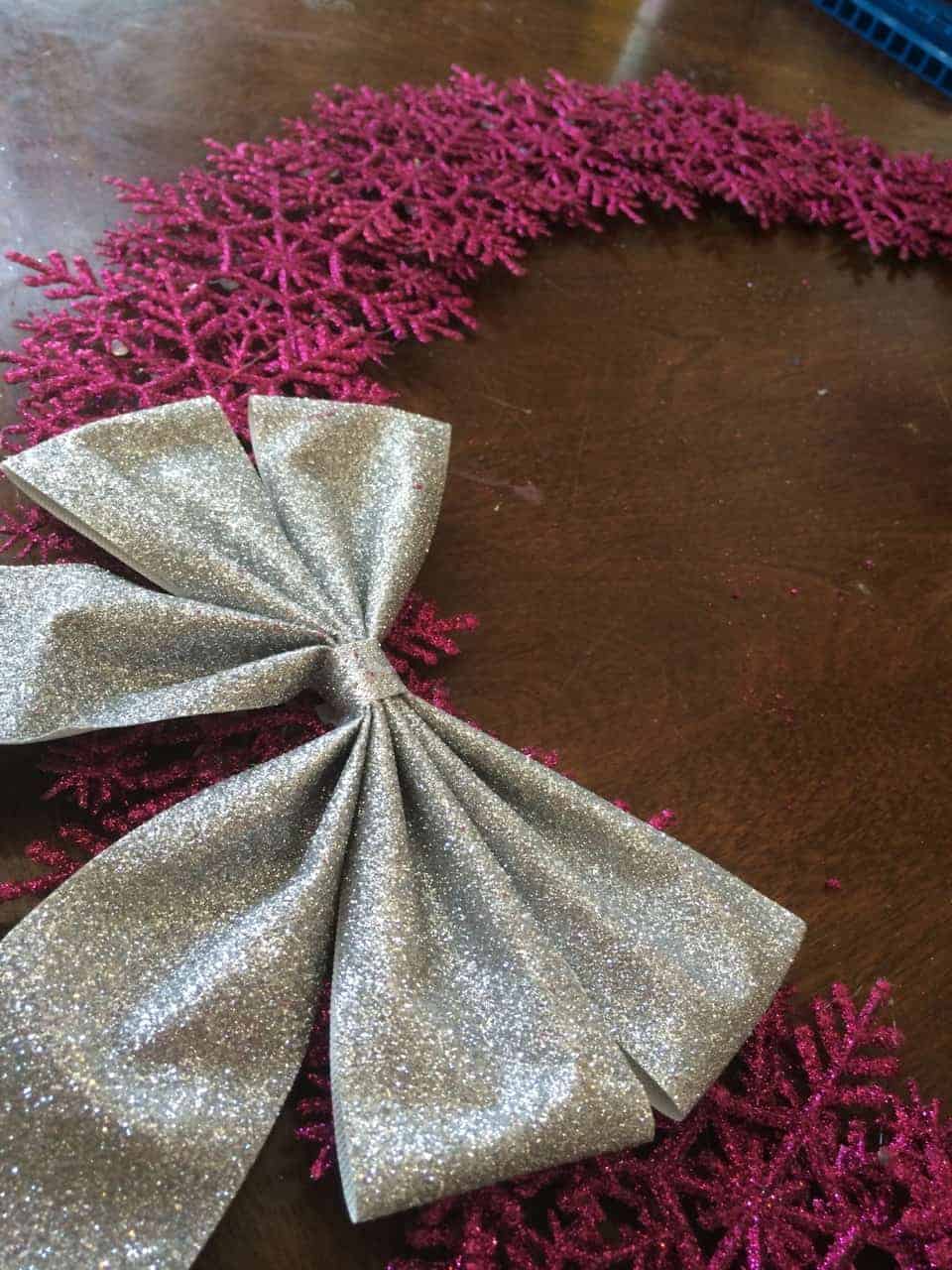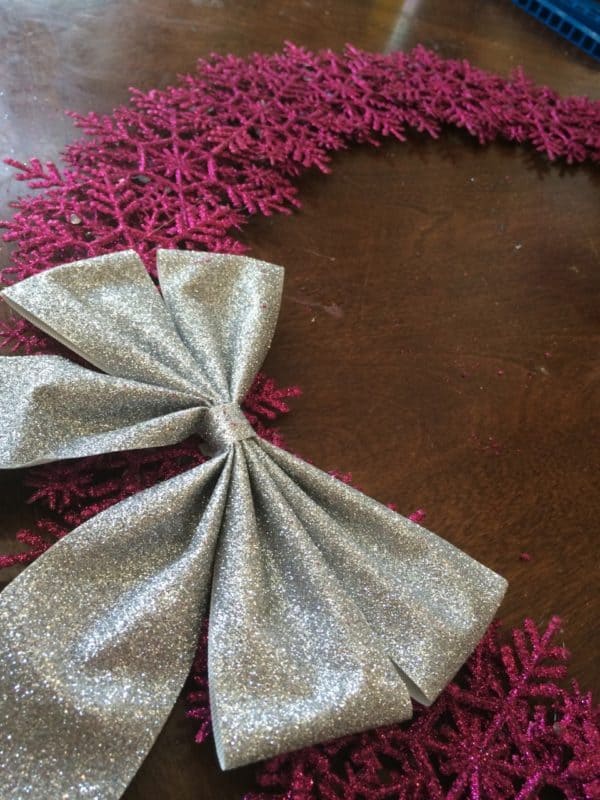 Pin
This snowflake wreath couldn't be easier!
Do you hang a wreath anywhere at this time of year?