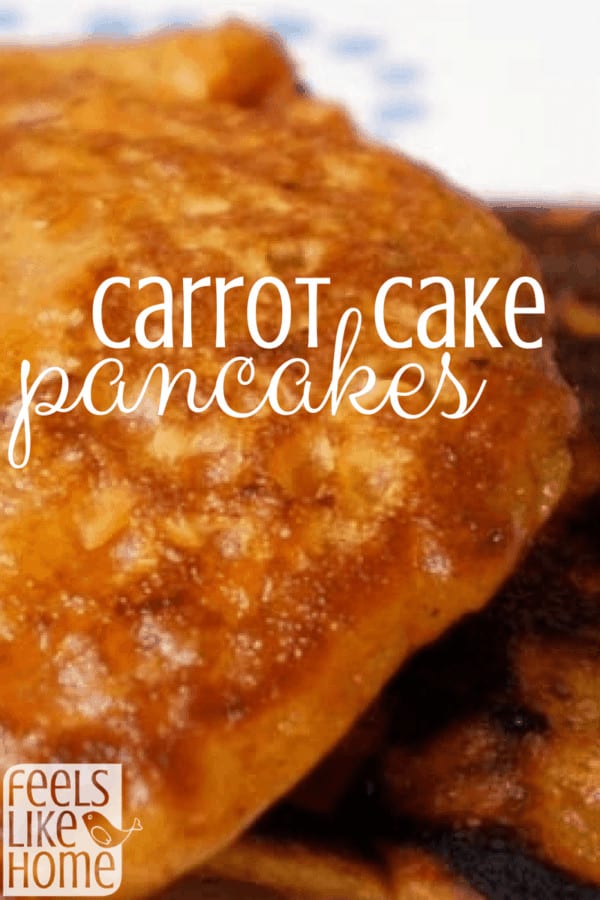 I like pancakes.
I have eaten them almost every week since I found the secret to great pancakes. I just love them.
I really love pancakes when they're smeared with a bit of peanut butter or with cream cheese and homemade jam.
And with maple syrup, of course.
Pancakes are perfect for hiding fruits and vegetables. I like to chop up apples or fresh peaches and put them in the batter. I like to put crushed pineapple in sometimes, or even chocolate chips. Nuts are always nice, too.
My friend, Allie, gave me her recipe for pumpkin pie pancakes, and I loved those, too. I really can't think of anything I don't like to put in pancakes.
If you're trying something in the batter that you've never tried before, be careful of how much liquid you add. Some foods (especially fruits) are more juicy than others and will dilute the batter.
Last week, I saw a delicious-looking recipe in my new Cooking Light magazine for Carrot Cake Pancakes. The recipe was sorta complicated, so I changed it all around. What else is new?
We had these for breakfast over the weekend, and they were delicious.
Grace ate three of them, all by herself. That's saying something. They're not all that carrot cake-like, but they are good.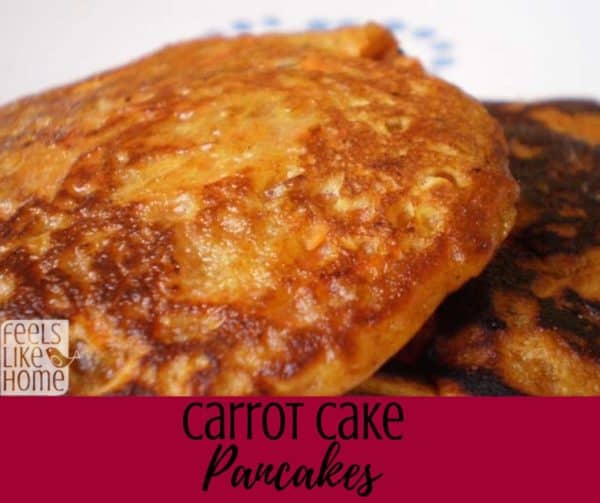 | | |
| --- | --- |
| | |
In a large bowl, combine the pancake mix, nuts, raisins, cinnamon, nutmeg, cloves, and ginger, stirring with a whisk.

Combine brown sugar, oil, and vanilla in a separate bowl. Add sugar mixture to flour mixture, stirring just until moist.

Heat a large nonstick skillet over medium-low heat. Coat pan with cooking spray. Spoon batter by 1/4-cup-galls mounds onto pan, spreading with a spatula. Cook for 2 minutes or until tops are covered with bubbles and edges look cooked. Carefully turn pancakes over; cook 1 minute or until bottoms are lightly browned. Be careful not to undercook them or the carrots will be crunchy. That is not so pleasing to the palate.

Repeat procedure with remaining batter.

Serve warm with butter and syrup, with cream cheese, or with honey butter.
Make sure the pancakes are done. These really taste the best when they're thoroughly cooked and the carrots get a little soft.
© 2010 – 2018, Tara Ziegmont. All rights reserved.