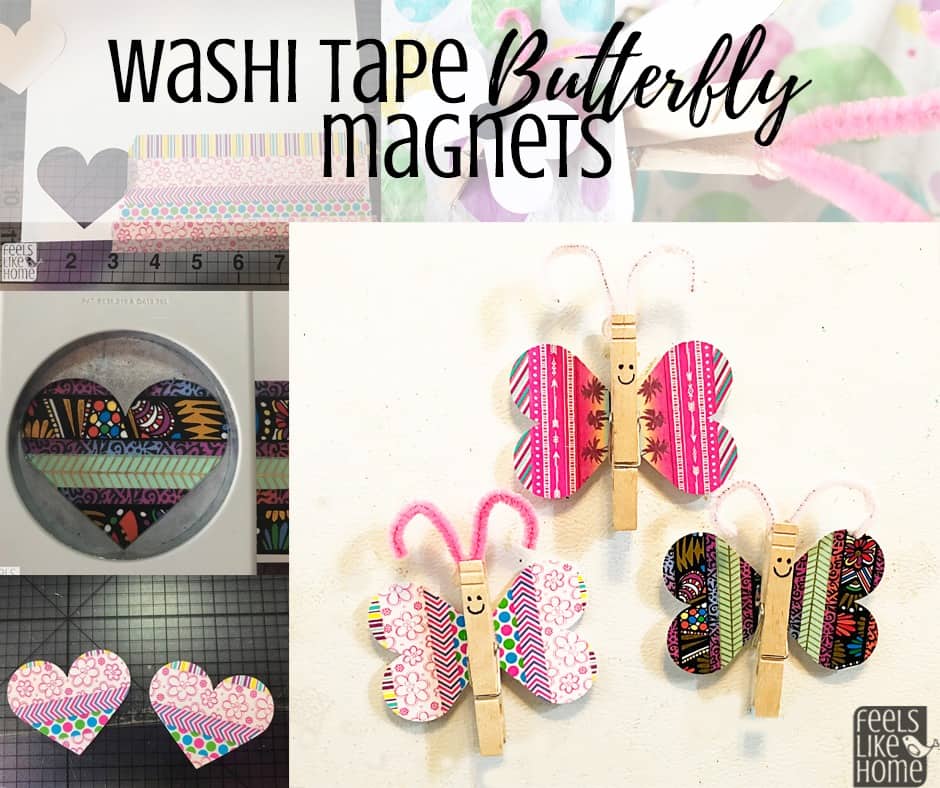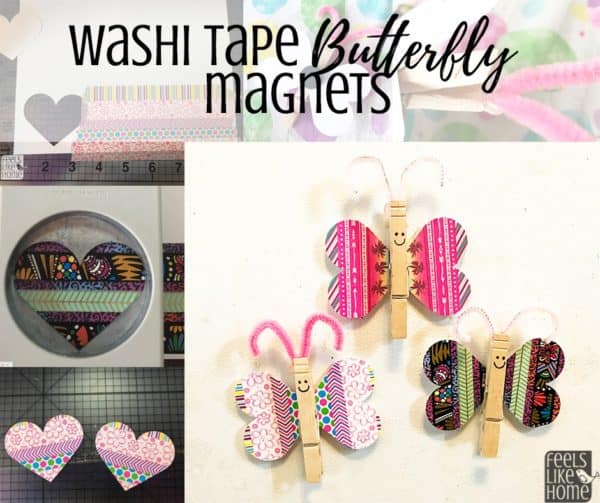 Pin
I am in love with washi tape. If you haven't seen my stash already, here it is in all its glory.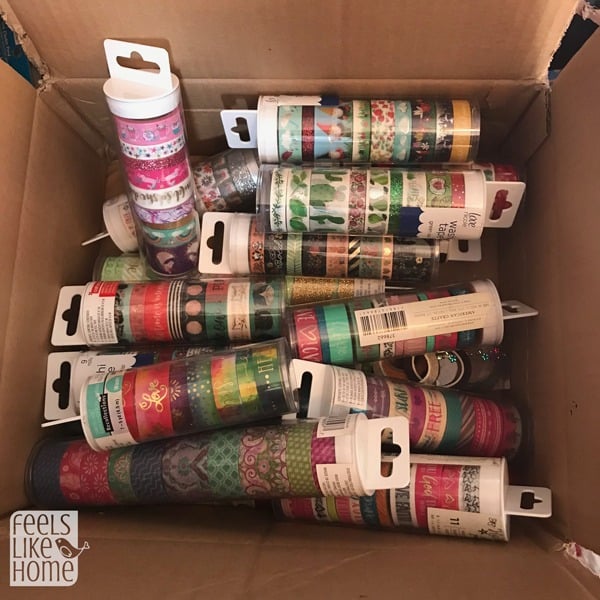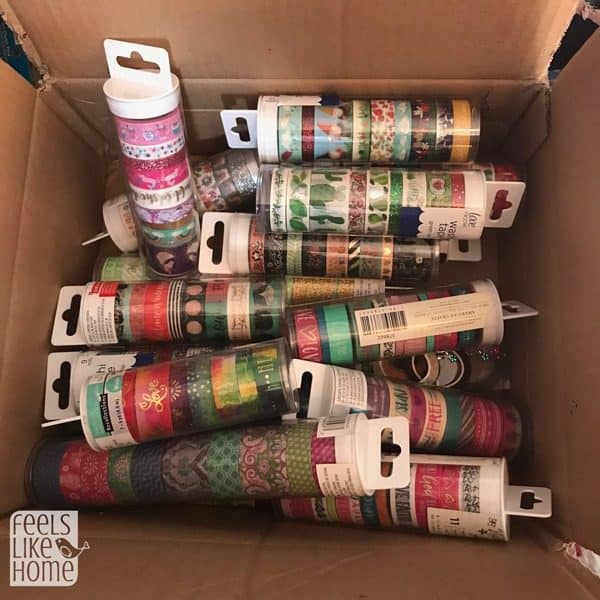 Pin
It's a sickness, really. I can't walk past a display of washi tape without buying a tube or two. Joe and the kids mock me.
Washi Tape Butterfly Magnet Craft
I actually made these little butterflies twice. I made them the first time with popsicle sticks, as you can see below, but I didn't like the long sticks and took them apart. I could have used mini popsicle sticks or cut these with my handy dandy miter box and saw, and that would have worked just fine, but I like what I ended up doing with clothespins even better.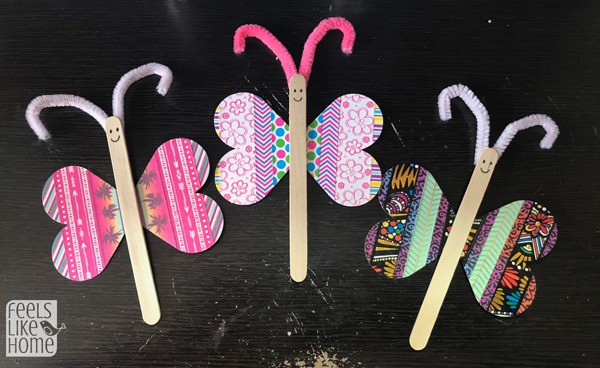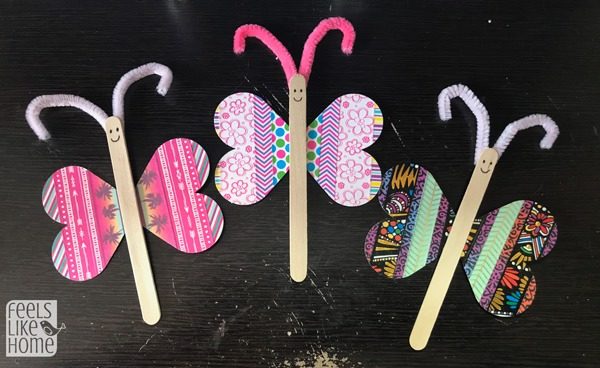 Pin
Washi Tape Butterfly Materials
Butterfly Instructions
First, punch a heart from the corner of your paper, so you'll know where to place the tape. Then stick some tape to the paper just beside the heart, using the punched heart as a guide. See below.

Next, line up the heart with the tape and punch. You will need 2 symmetrical hearts per butterfly.
Did you know that butterflies' wings are always 100% symmetrical? That means that they're exactly the same on both sides of the butterfly's body. Neat little fact to delight your kids.

This is what your hearts should look like. See how they're almost identical?

Next, hot glue the two hearts together at the tips. You could also use a large glue dot if you want to avoid the hot glue gun.

Next, hot glue the hearts onto the back of a clothespin, pretty near to the center of the pin.

Next, cut 2 pieces of pipe cleaners that are about 2 inches long each. After you cut the first one, use it to measure for the second one. You want them to be exactly the same.
Hot glue the 2 pieces of pipe cleaner to the back of the top piece of the clothespin, as in the photo below. Does that make sense? You want the antennae to be on the top piece of the clothespin, but still on the back of it.
After the glue has set, curl the antennae around a bit as I did. See photos above and below. (Again, you could use glue dots here.)

Stick a magnet on the back of the butterfly with hot glue or a glue dot. Typically these magnets are self adhesive, but I don't trust that adhesive to stick over time and so always add my own glue.

If you found googly eyes that are small enough to fit on the clothespin, carefully glue them on now. As I said above, I couldn't find any in my stash that were small enough, so I went ahead and drew eyes and a little mouth on with a marker.


That's it! These come together really quickly which makes them a great project for little fingers, as long as you use glue dots or at least keep them safely out of the hot glue.
I love that these are clothespins because I stuck them to our refrigerator, and I can use the clothespins to hold receipts and other miscellanea that needs to be there.
Try these other easy crafts while you're here: