The best simple and easy family game night board, dice, and card games for elementary kids and adults to play together. These games make great gifts to buy and are the perfect addition to any home's game basket. Great to play on Thanksgiving, Christmas, New Year's Eve, or any holiday.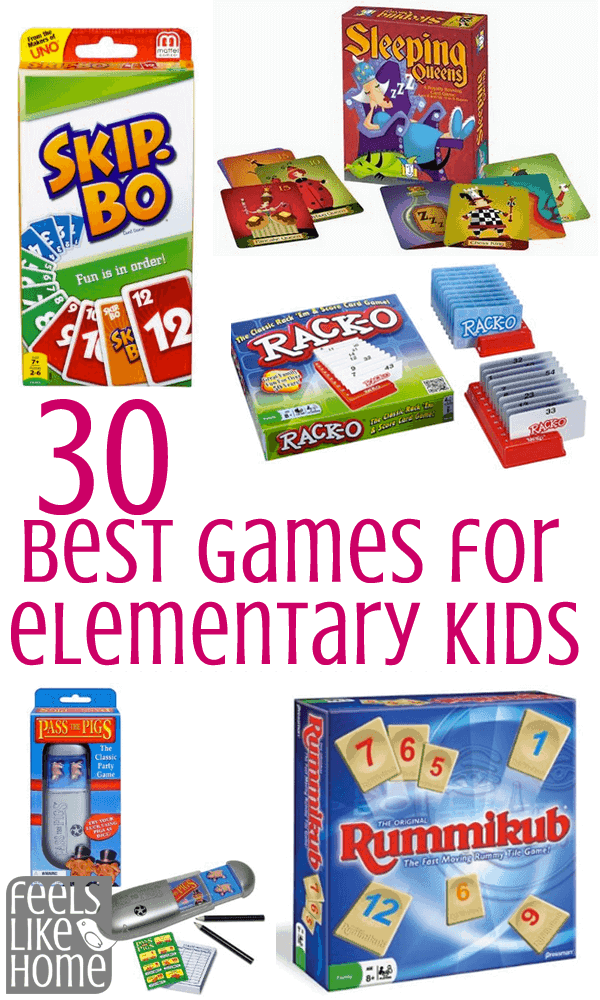 Pin
Elementary school kids need to play games. They need to play games because games reinforce math and reading concepts, reasoning and analytical skills, and good sportsmanship.
Not to mention that games are just plain fun. We all need to have fun and play just for the sake of playing. (Brené Brown talks about this in The Gifts of Imperfection.)
The 12 games that follow are my favorite elementary school kid games. Older kids and adults will like them all, too.
Because they're fun and interesting.
The best games for elementary kids and their families
There are 18 awesome games on my preschooler list plus:
For the card games above, make sure you get some kind of playing card holder to make it easier for little hands to hold onto fistfuls of cards. We got these ones at a used toy store, but they're really cheap to buy from Amazon, too.
I had to stop at 12 because I am itching to go play some games with my kids. This list has totally inspired me to get out some old favorites. Bring on Pass the Pigs!
There are lots more fun family bonding games in these lists, too: