The best fidget toys for kids or teens with ADHD or anxiety - These calming toys are good for children and adults at home, school, or work. Most are quiet, silent even, so they can be used in preschool, in a traditional classroom, or any situation. Great way to calm down.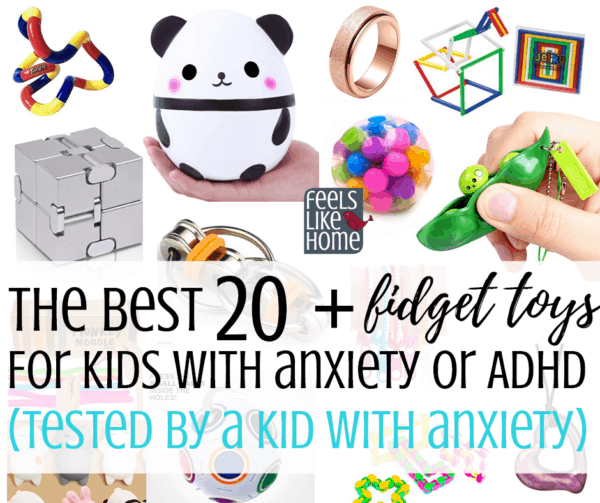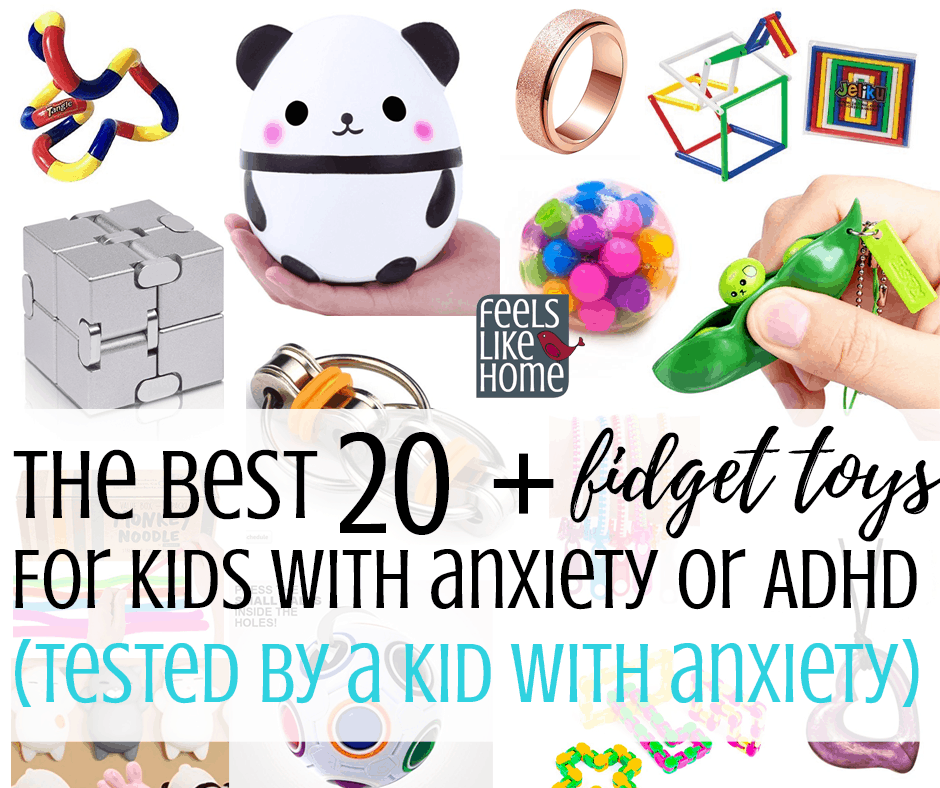 My Gracie loves fidget toys and always has. She plays with them constantly, while reading, while watching tv, anytime she's sitting still including in the car. All. the. time.
As I have written many times before, she suffers from an anxiety disorder. She has anxiety about all sorts of different situations, and she sees both a psychiatrist and a therapist to help her to manage.
Before the last month, we never had a reason for her fidgeting. In fact, her psychiatrist said it was ADHD (but I have always disagreed). The therapist, who we started seeing only recently, suggested something different entirely. She suggested that the fidgeting helps Grace to deal with her anxiety in a very unobtrusive, unconscious way.
I'm all for her doing whatever helps her to deal, so I have continued to encourage her to fidget all she wants. I've been buying her fidget toys for years, and I allow her to spend her birthday and Christmas money as well as allowance dollars on fidgets if that's what she wants. (And it always is.)
Grace herself made this list of the best fidget toys for kids. This entire post was her idea because she thought what she has discovered about her anxiety might help other kids.
The Best Fidget Toys for Kids With Anxiety or ADHD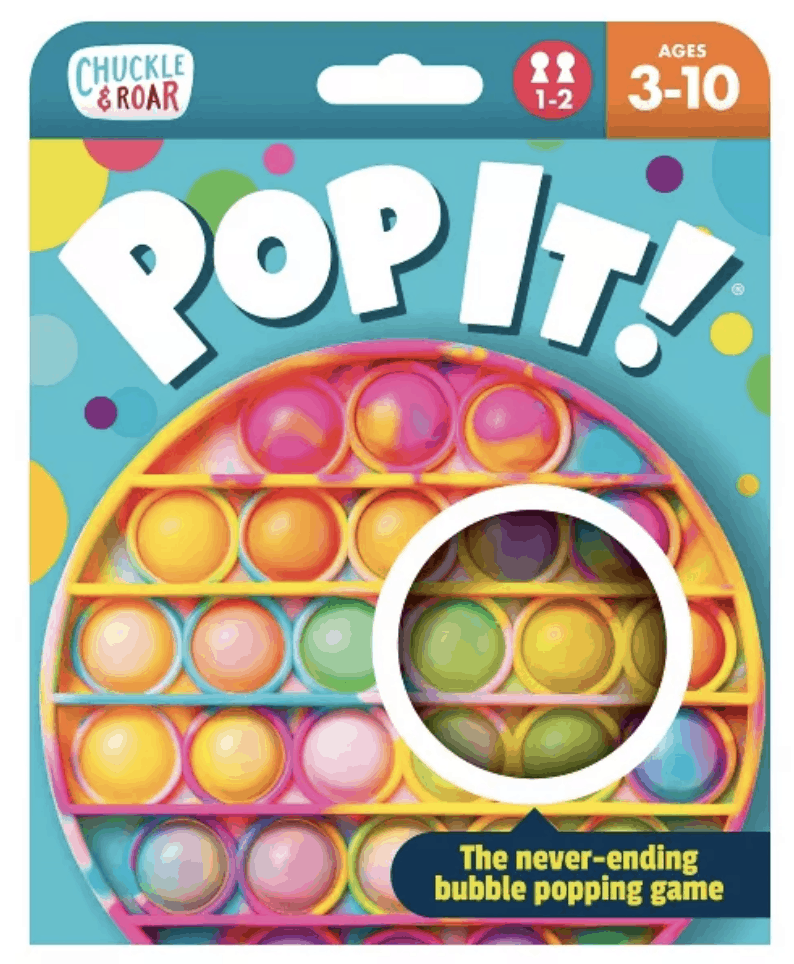 Fidget toys are so good for a variety of kids, including those with anxiety, ADHD/ADD, sensory issues, and even just "normal" ones! They give kids something to do with idle hands and something to focus on during down times. Grace thinks they're great, and I agree.
If your kids love fidget toys (and what kids don't???), I'd love to hear in the comments below which are their favorites!
For more classroom & homeschool learning content, check out the Learning Index.