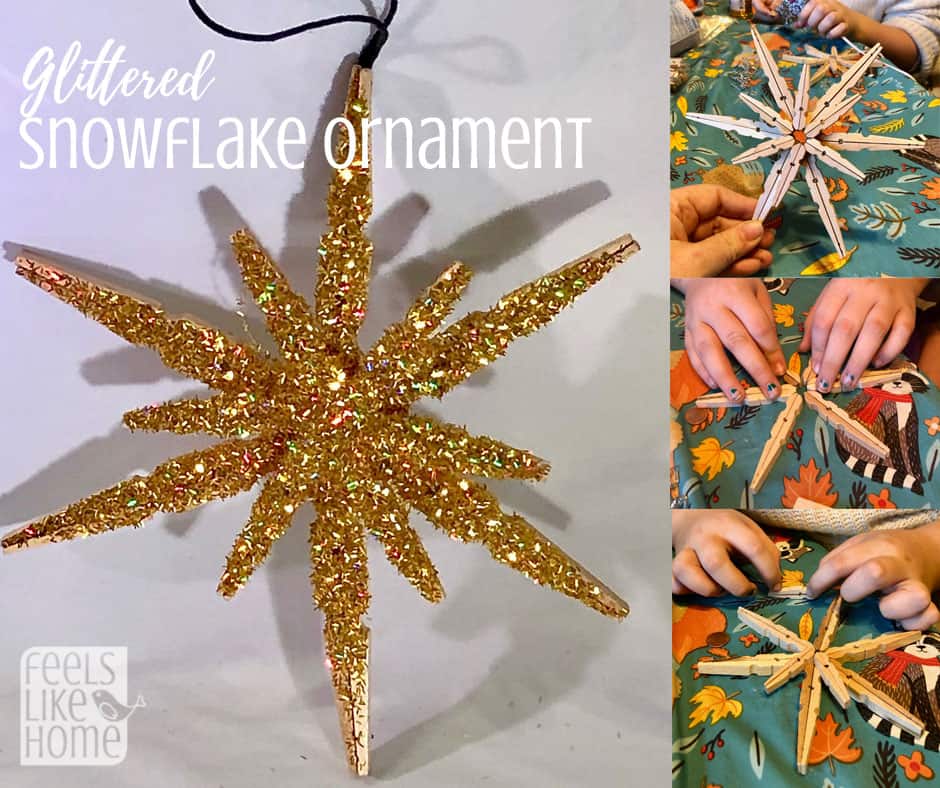 Pin
I have one more Christmas craft for you before I return to my regularly scheduled Christian inspiration.
I love crafting and, while I try to keep my blog more in line with inspiration for healthy living physically, emotionally, and spiritually, I think that developing a thriving relationship with your kids is part of that emotional health, and crafting together is a great way to do that.
Allie who is turning 8 in a week isn't much for crafting generally, but Grace who is 11-½ loves it. She would happily glue and paint with me all day and all night, as long as I could provide project after project. She often comes up with her own ideas from Pinterest or Instagram or just from her brain, and I encourage her to experiment and provide all the materials she asks for.
This particular craft was inspired by something she saw on Pinterest, but the two of us put our heads together and came up with a couple of twists to make it our own.
First, snowflakes have six sides. All the snowflakes we saw on Pinterest had 8 points which looks pretty but is not possible in nature. It has to be 6.
Second, we wanted our snowflakes to be more intricate and to have points between the points, so we reached out to our friends at CraftProjectIdeas.com and asked them to send us wooden clothespins in a couple of sizes to help us make snowflakes with different layers. It worked out beautifully.
Glittered Snowflake Christmas Tree Ornament Made from Wooden Clothespins
Materials per snowflake
6 large clothespins
6 mini clothespins
Hot glue or wood glue, but I recommend hot glue as it will harden much faster
Short length of hemp cord, friendship thread, or bakers twine
Gold glitter (any glitter would work, the finer the better)
Instructions
Begin by separating all the clothespins. It can be a little tricky to get the spring out especially with the larger, stronger springs, but once you get the hang of it, you'll be able to pop them all apart in no time.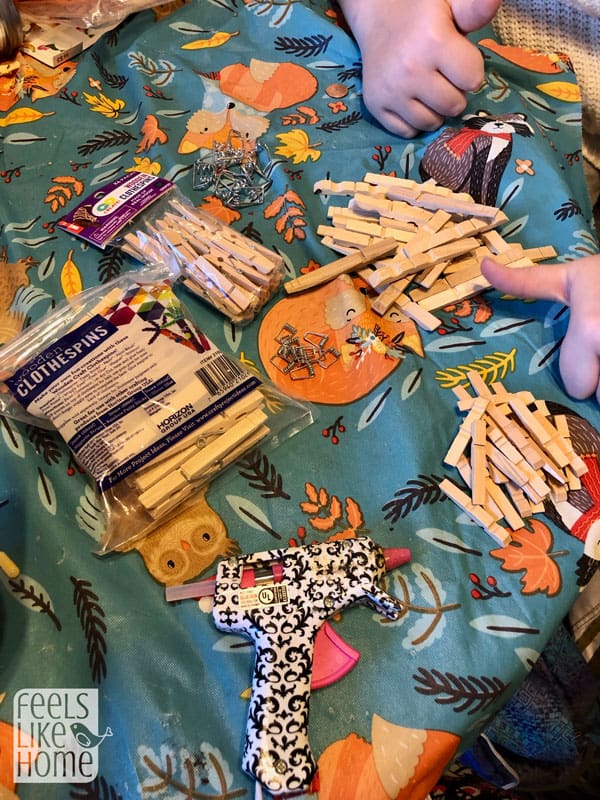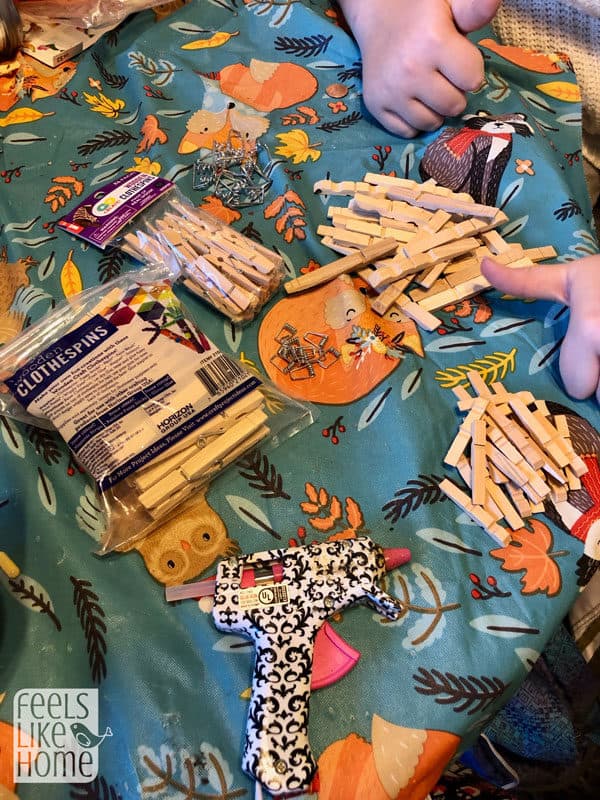 Pin
Grace loves to set aside the springs to reassemble into a fidget toy. I've also seen them made into stars, so look into that if, like me, you hate to throw things away that seem perfectly usable.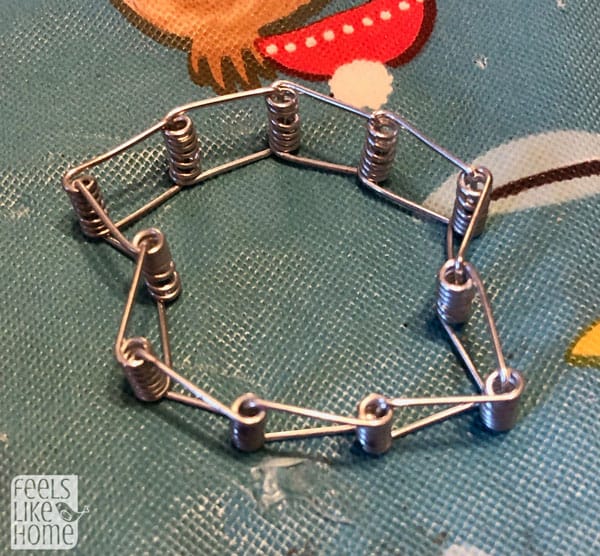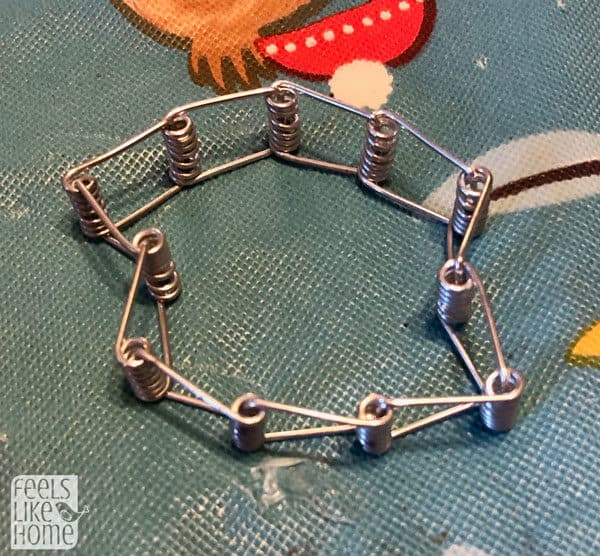 Pin
2. Glue the clothespins back together, joining them up on the flat sides.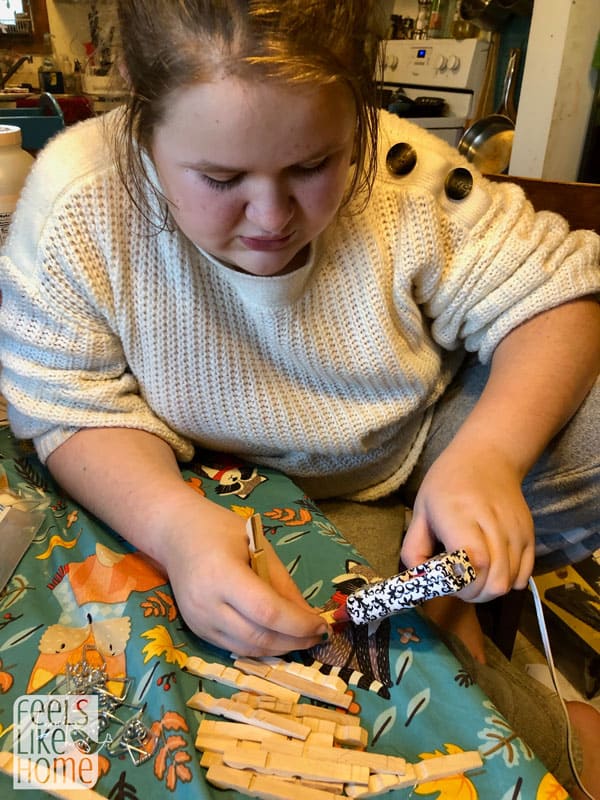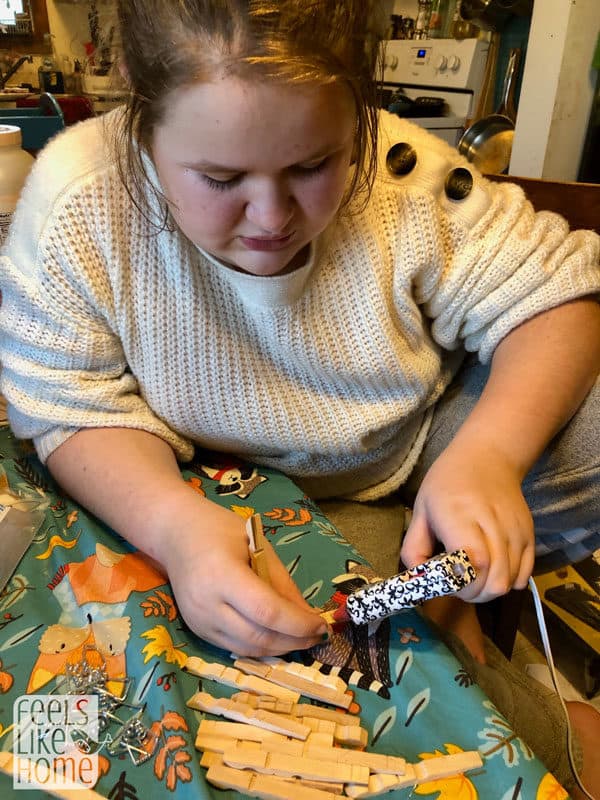 Pin
3. Lay out the larger snowflake, remembering that a real snowflake only has 6 points. You will have to leave a small hole in the center in order to fit the 6 clothespins together.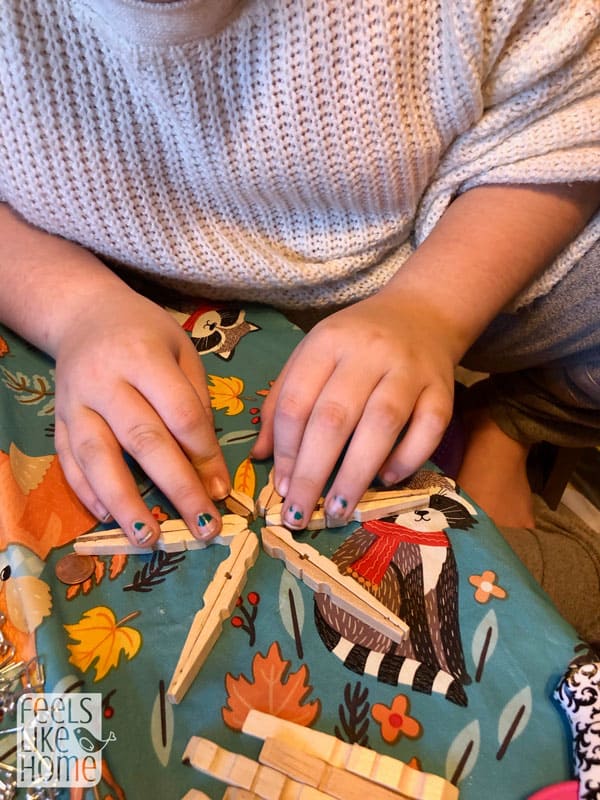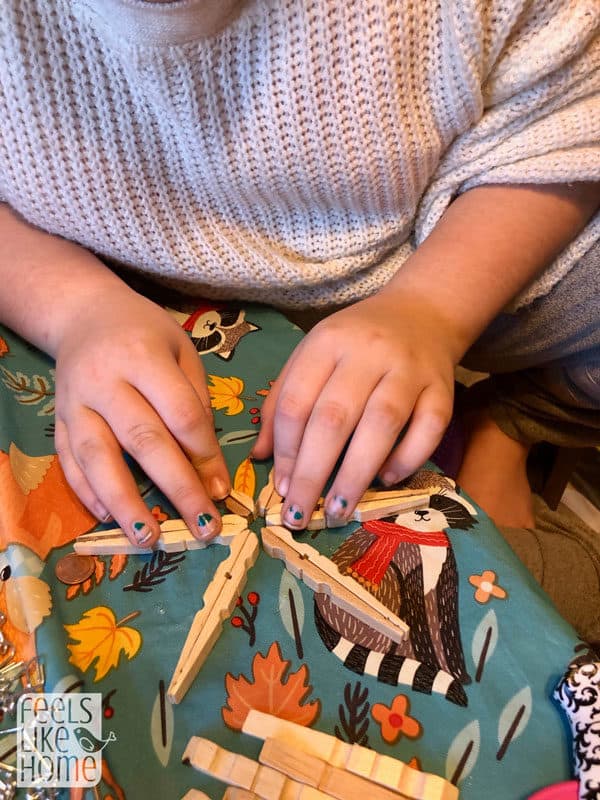 Pin
4. Remove one clothespin at a time from your assembled snowflake and glue it in place. We applied glue to one side of the pin for each one except the final piece, where we put glue on both sides. This should make more sense as you actually assemble the snowflake.
Here's where Grace and I departed methods. I assembled the small snowflake in the same way I assembled the large one, and then I glued the two snowflakes together. The problem with my method was that the two snowflakes didn't line up perfectly, so the points didn't alternate as nicely as Grace's did. Thus, I will recommend her method below.
5. Glue one mini clothespin onto the assembled snowflake in between two of the points. Add the rest of the mini clothespins, one at a time, forming a second snowflake on top of the first.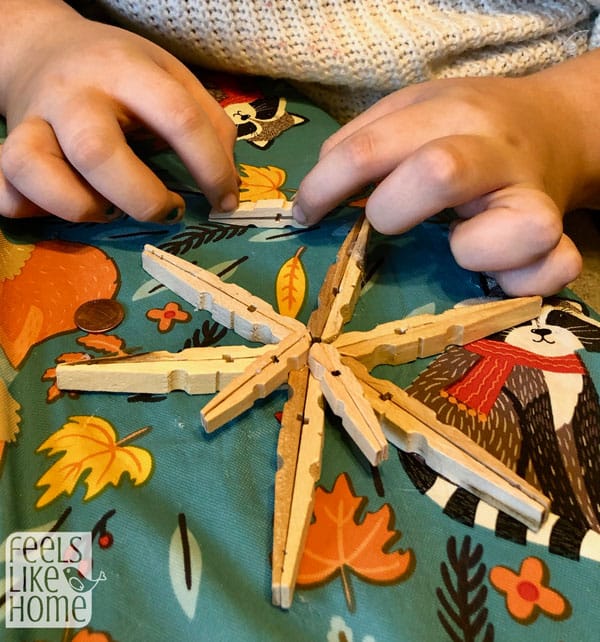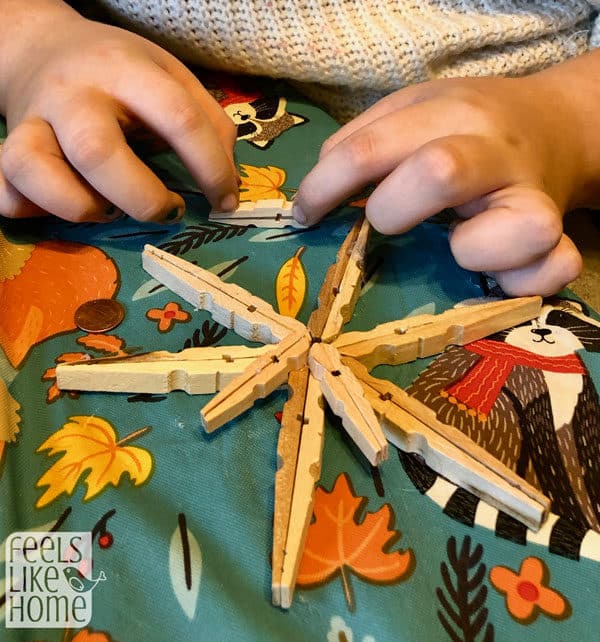 Pin
Your finished snowflake should look something like this. See how mine overlapped slightly? Grace's (the one with the gold glitter at the top and bottom of this post) doesn't overlap at all because she assembled it in the way I described above.
Regardless, when you are finished, you will have a snowflake with 6 large points and 6 smaller points between.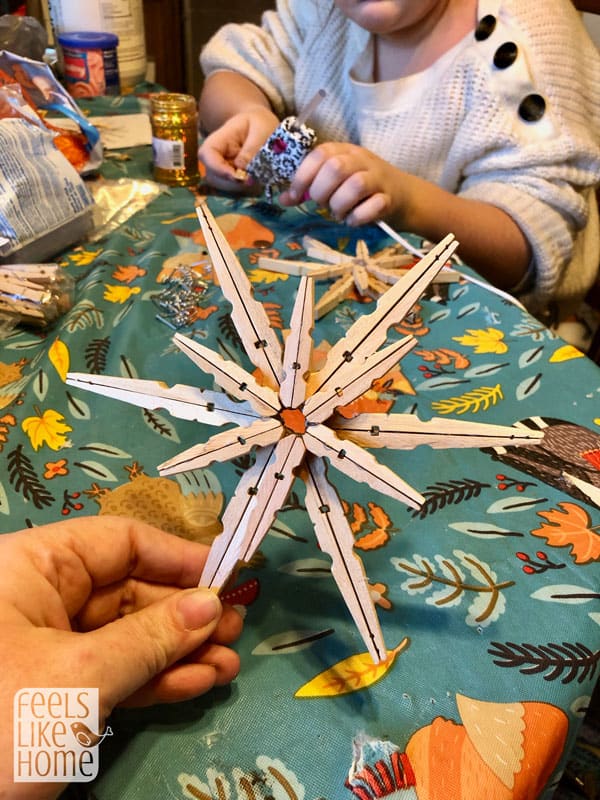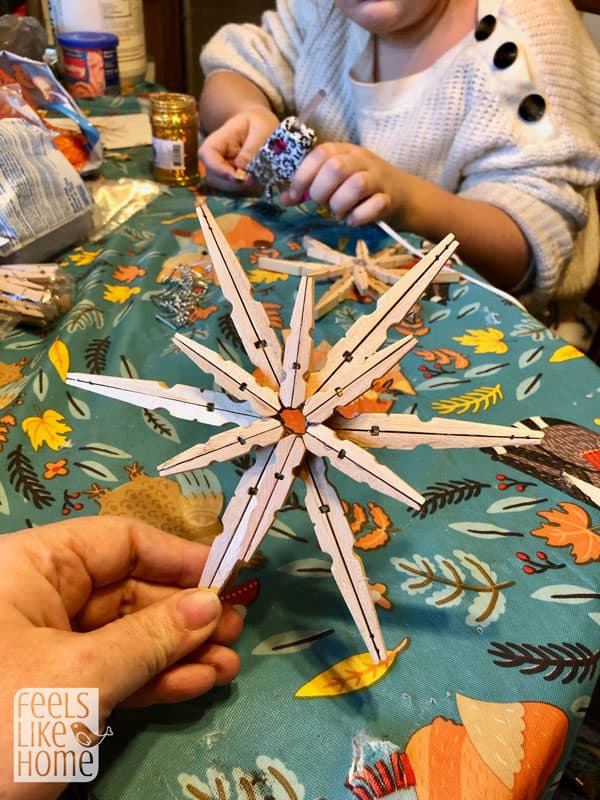 Pin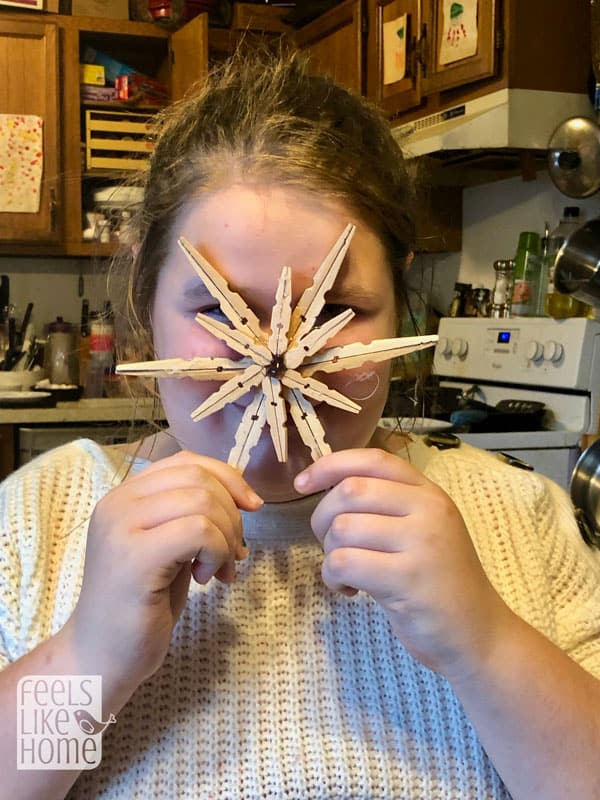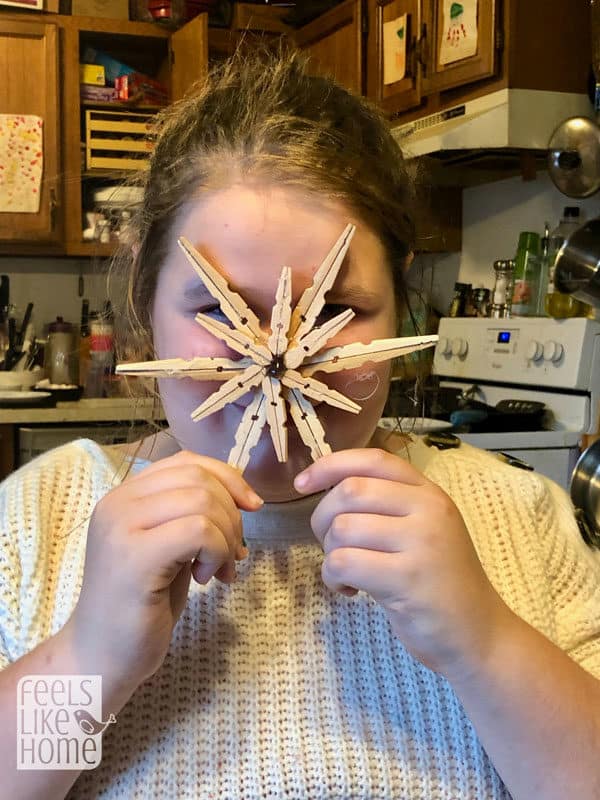 Pin
6. Working outside or in a large, well ventilated area like a garage, lay the snowflake on newspaper. Spray the whole snowflake with spray adhesive and then sprinkle it generously with glitter. Allow to dry completely and then repeat if necessary to achieve complete glitter coverage.
Spray adhesive can be tricky. You want to coat the snowflake completely but don't want the adhesive to be too thick or goopy. I had a lot of trouble getting the spray adhesive to work never having used it before. I ended up wiping off a lot of the glitter the first time because I didn't like the way it looked. Fortunately, I was able to go back and apply a second coat of glue and more glitter and salvaged the whole thing.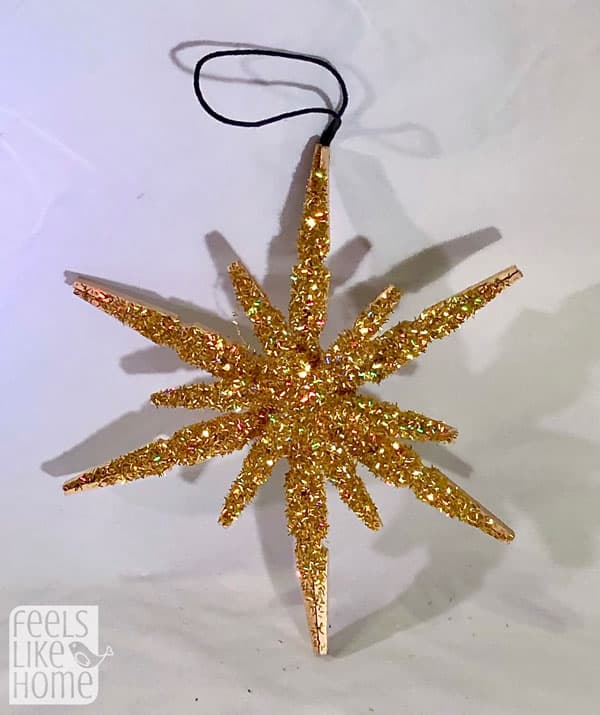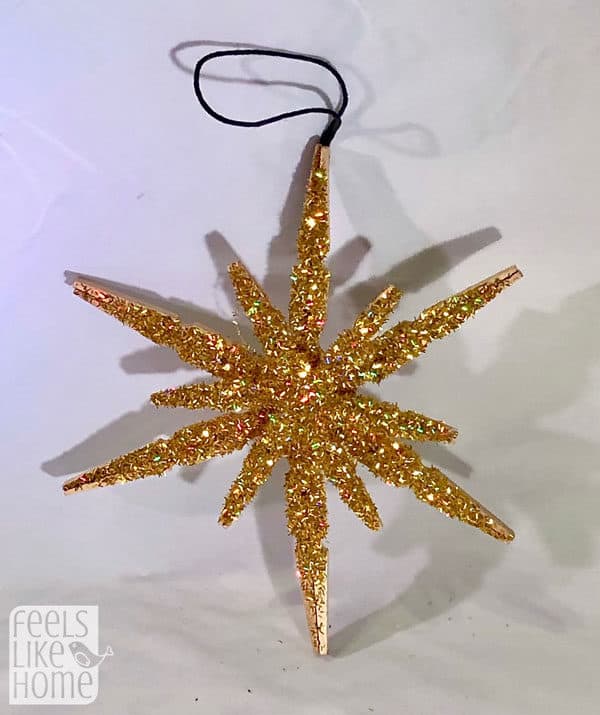 Pin
7. Glue a loop of cord or twine on the back of one of the points to use as a hanger. I suppose you could do this early on, when you are assembling the blades of the snowflake, but then you'd have to cover it when you do the adhesive, and that seemed like a pain to me. I'd rather just glue it on at the end.
I love the way Grace's snowflake turned out, and I already have it hanging on our tree!
You could whip up a bunch of these and use them as decorations on gifts in place of ribbons. Wouldn't that be gorgeous? You could even coordinate your glitter with your wrapping paper.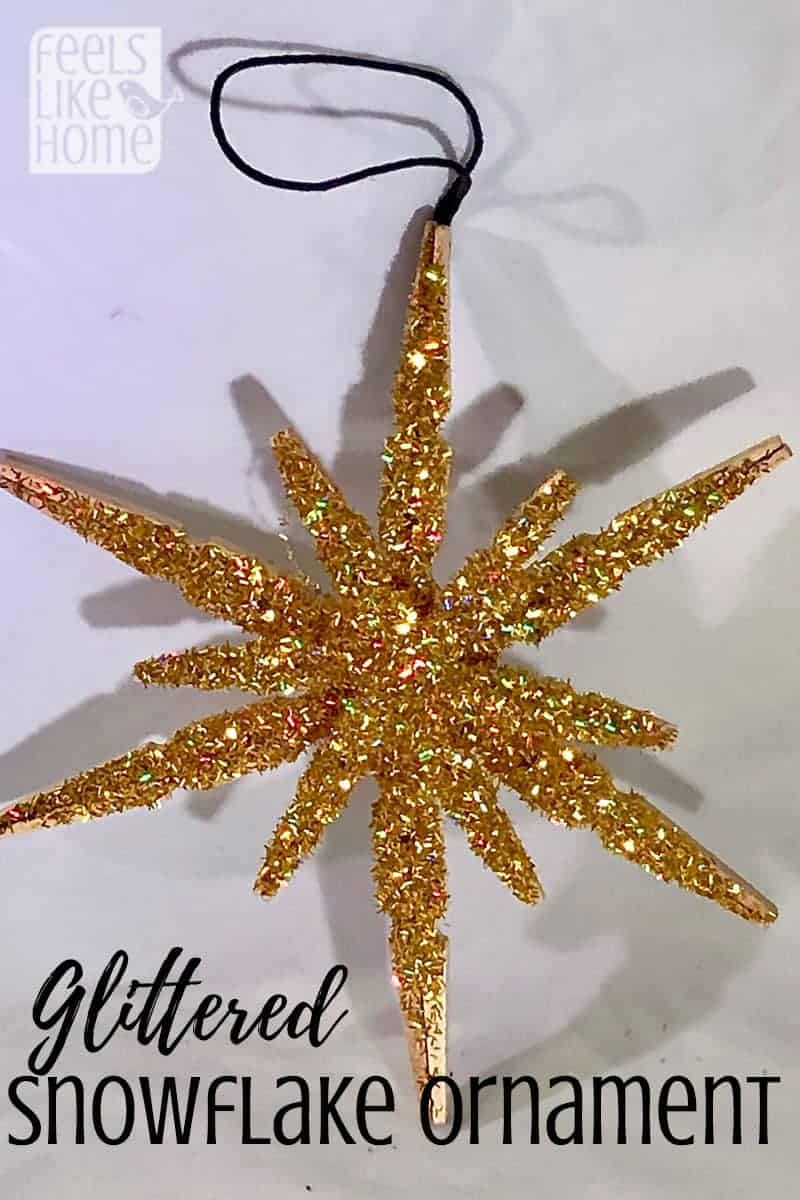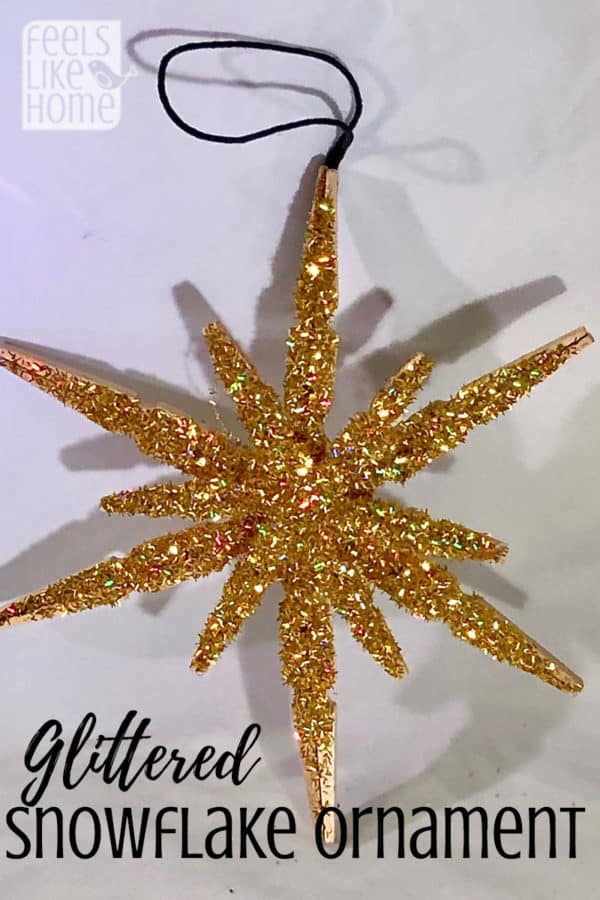 Pin