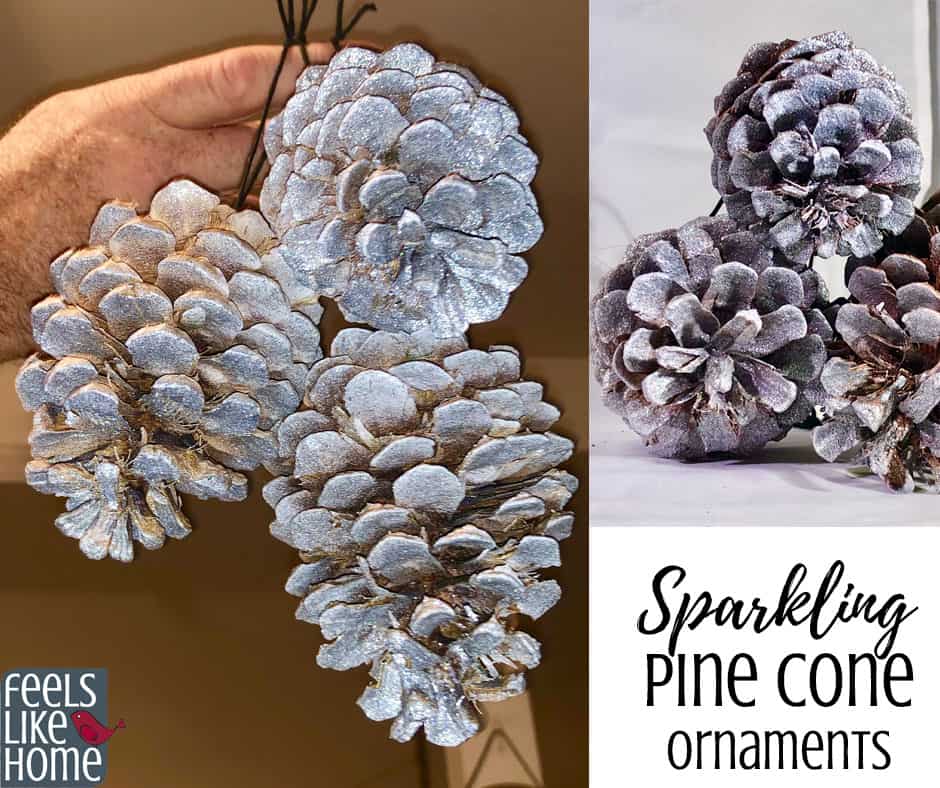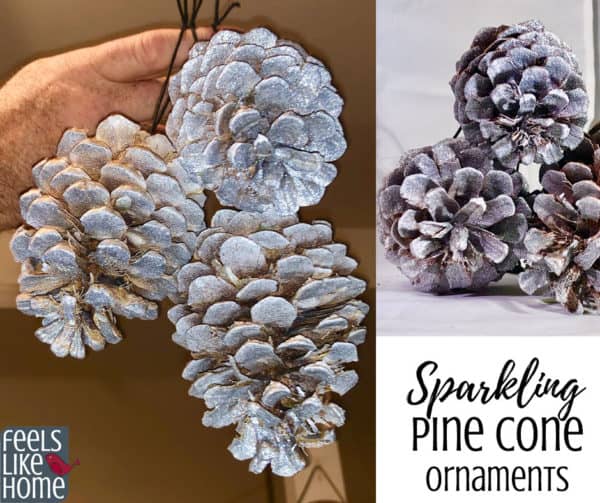 Pin
This pine cone craft project is by far the simplest of all the projects I'm sharing today. It took me less than five minutes of active work from start to finish, and as you can see, the results are stunning. I'm kind of in love with these pretty, sparkly pine cones.
If you've ever priced sparkly pine cones at the store, you will know that they are ridiculously expensive, and once you see how easy they are to make, you will never buy those silly pre-made ones again.
Take a look below!
Some of the materials for this project came from CraftProjectIdeas.com.
DIY Sparkling Pine Cone Ornaments
Materials
Pine cones
Hemp cord
Large empty cardboard box
Instructions
Select your pine cones. I wanted pine cones that all looked kind of perfect with evenly spaced scales. I would also have preferred smaller pine cones, but I didn't have any.
Spray paint the pine cones white from the pointed top down. Allow paint to dry completely.
Turn the pine cones over and spray paint them from the fat bottom up. Allow paint to dry completely.
Repeat painting process with the spray glitter. Please note that glitter spray paint does not cover as thoroughly as normal spray paint. You may hardly notice it at all, but this is okay because it will still give your project a beautiful sheen. I used two coats of silver glitter on the tops and two coats on the bottoms. Allow glitter to dry completely in between coats. (This takes less time than the paint takes.)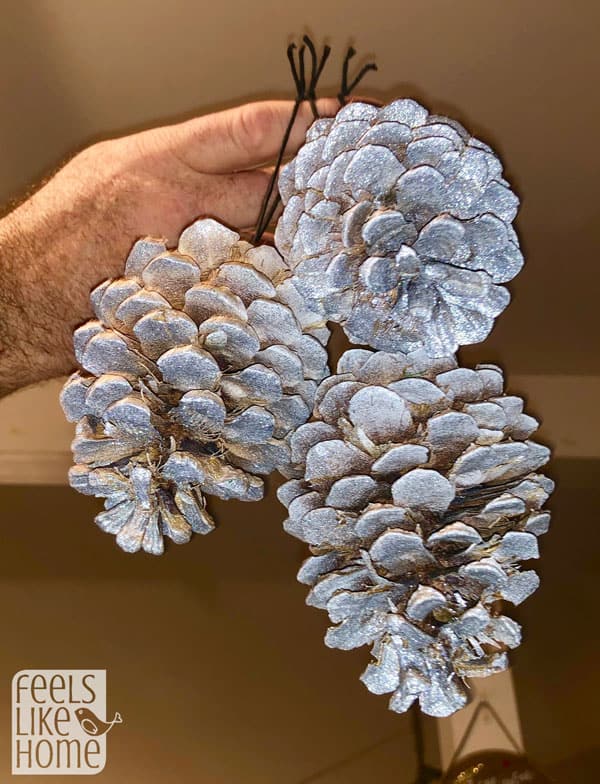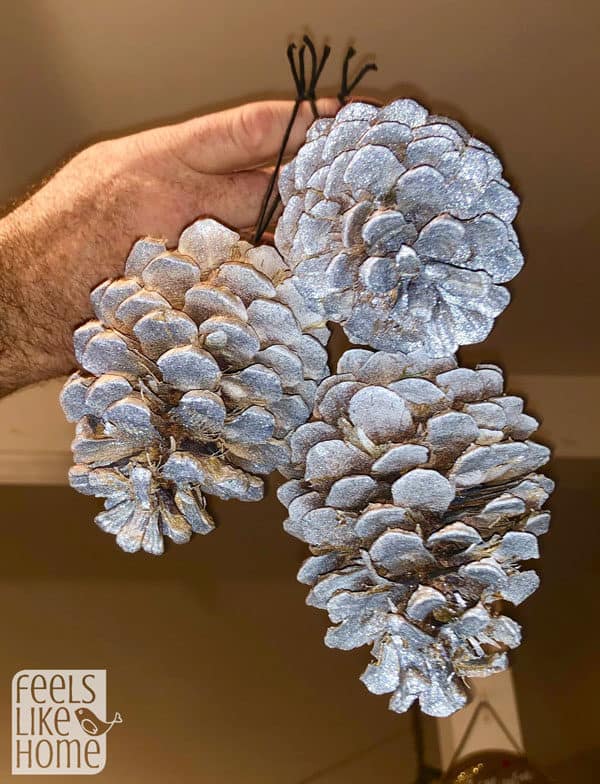 Pin
5. When the pine cones are dry, screw eyes into the fat bottom part.
6. Thread a length of hemp cord through the screw eye and tie it to make a loop for hanging.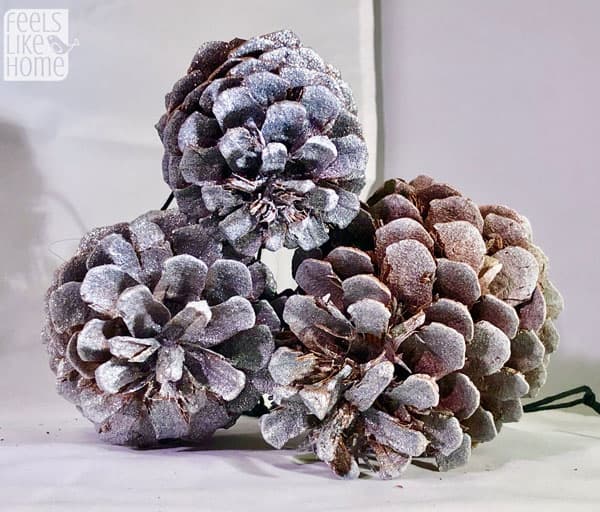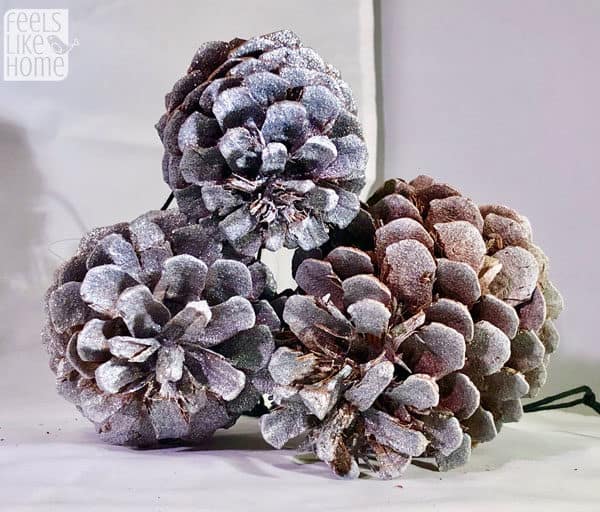 Pin
That's it! Hang your sparkly pine cones on your Christmas tree or from a Command hook on the wall.
You could also tape these sparkly pine cones to Christmas gifts in place of a bow or ribbon. I think they would be gorgeous on packages with a jewel-toned holographic paper. Maybe I'll have to make some like that!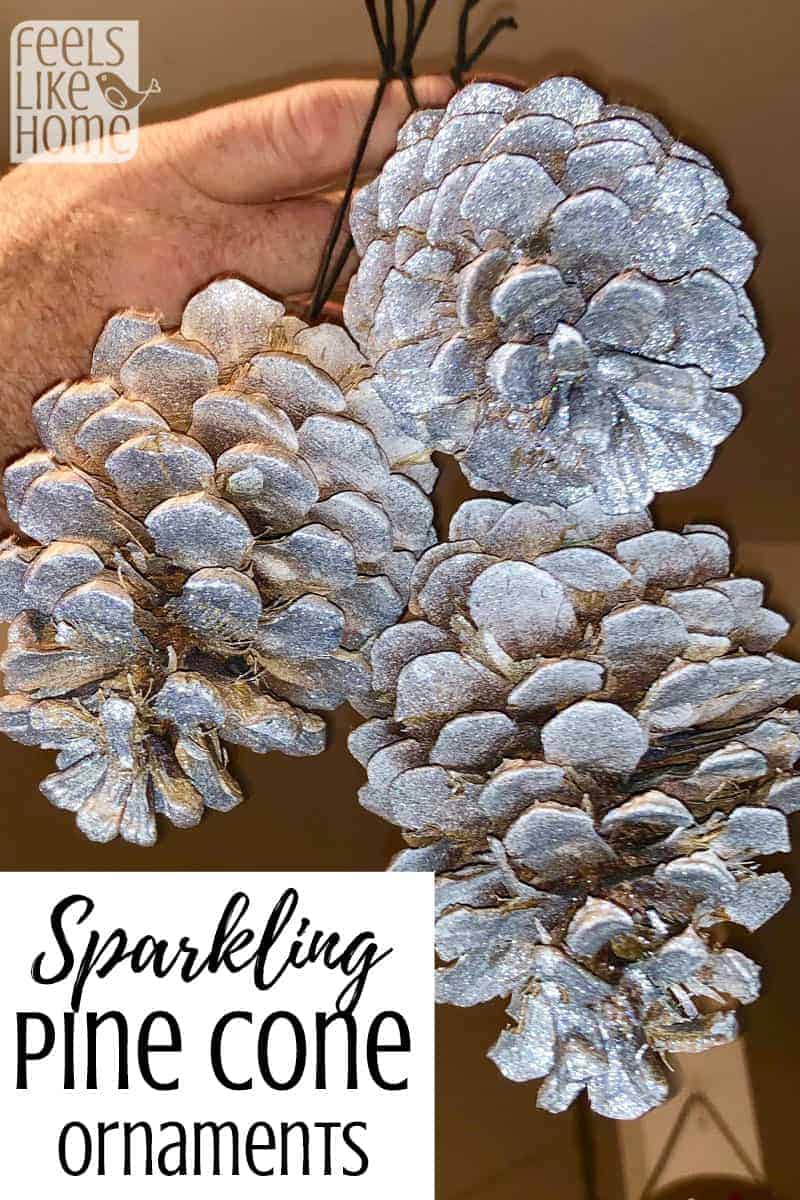 Pin