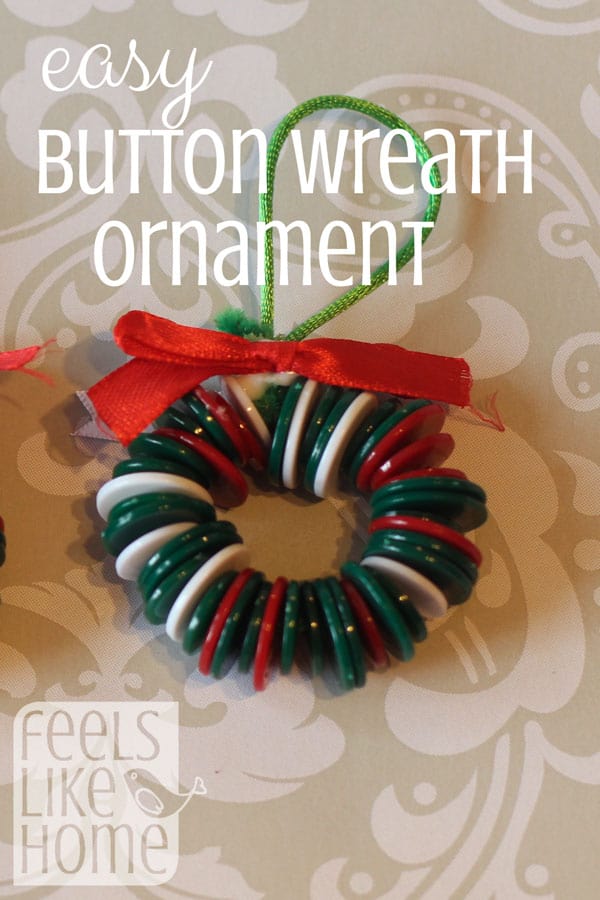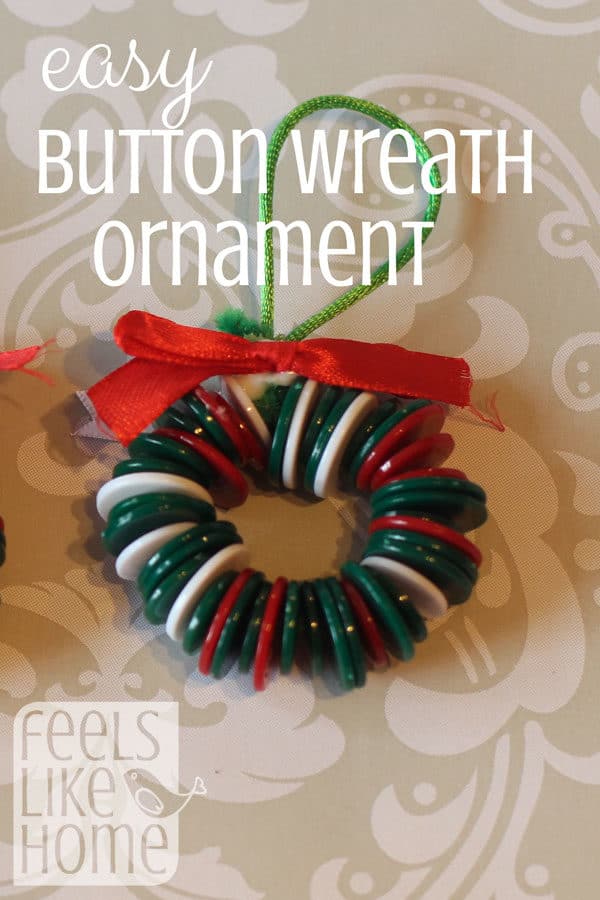 Pin
Aren't these cute? I love button crafts, and there is no finer button craft than a little wreath.
These are so easy to make that we were finished and had the glue gun put away in under ten minutes. The hardest part is gathering the materials and finding the right buttons, which is why I bought kits for these at Oriental Trading. Everything came prepackaged in little baggies with just the right amount of each color and even a little bow already pre-tied
Perfect.
So I'm going to give you instructions to make these, but know that gathering all these little buttons might be a hassle and you should probably check out the kits on Oriental Trading.
Just saying.
Materials
Per wreath:
45-50 small buttons
1 green pipe cleaner
Green cord
Red ribbon or bow
A tiny flag of pretty paper to write the child's name and date on
Hot glue gun & glue sticks (Ours is white because we had a Mod Melts stick leftover in the glue gun and just used that.)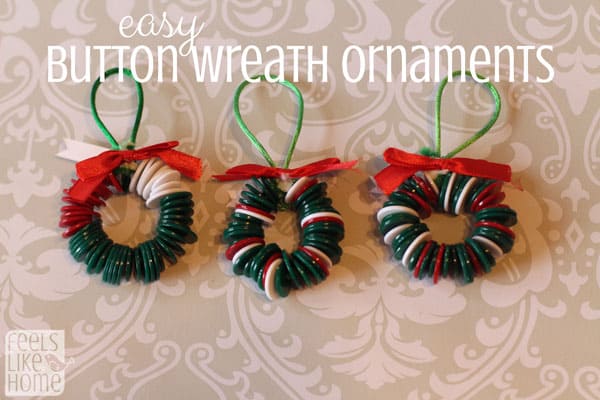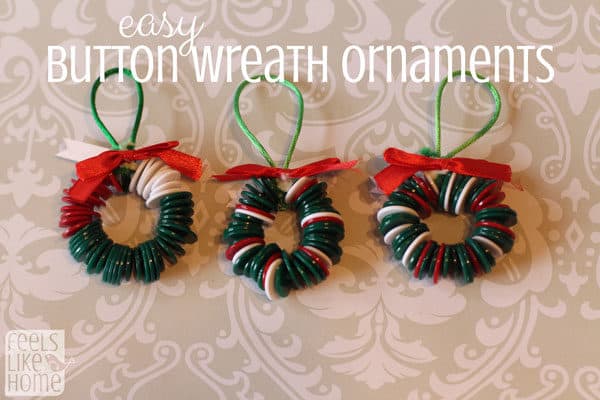 Pin
Instructions
1. Thread the buttons onto the pipe cleaner in whatever pattern you want.
I have to pause to tell you how much I love to hear Allie say pattern right now. She actually says patternern and I can't get enough of it.
Back to the button wreath.
2. After you've threaded all your buttons onto the wreath, twist the two ends of the pipe cleaner together so that the buttons don't fall off. Leave about ¼" of green pipe cleaner sticking out between the first and last button.
3. Tie a knot in a short length of green cord and hot glue that on the back of the wreath.
4. Write the child's name and the year on the little flag you cut out of pretty paper and hot glue that on top of the cord.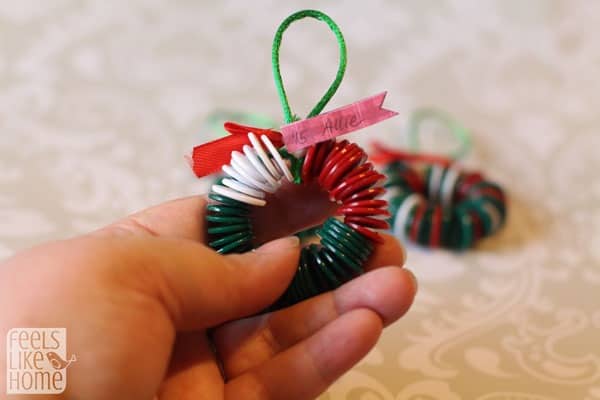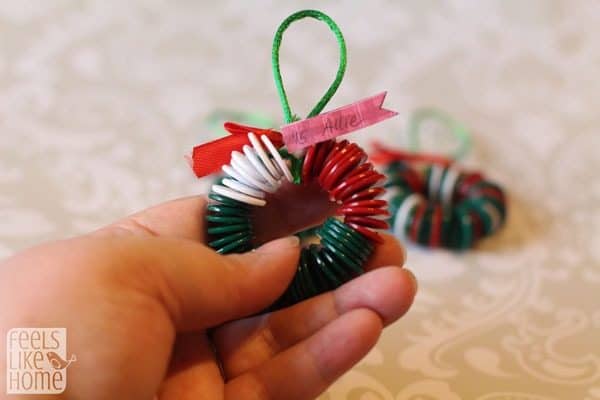 Pin
5. Turn the wreath over and hot glue a tiny bow overtop of the pipe cleaner gap in the front.
That's it. Attach a hook and hang it on your Christmas tree.