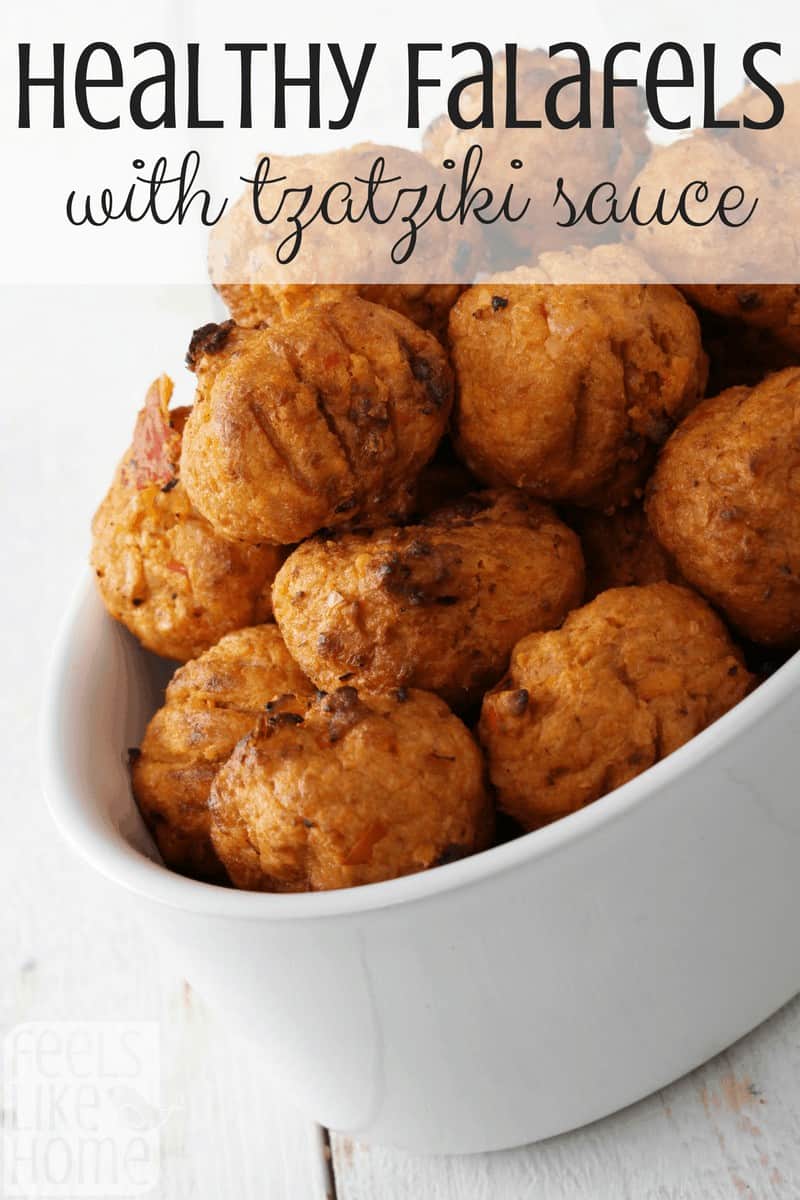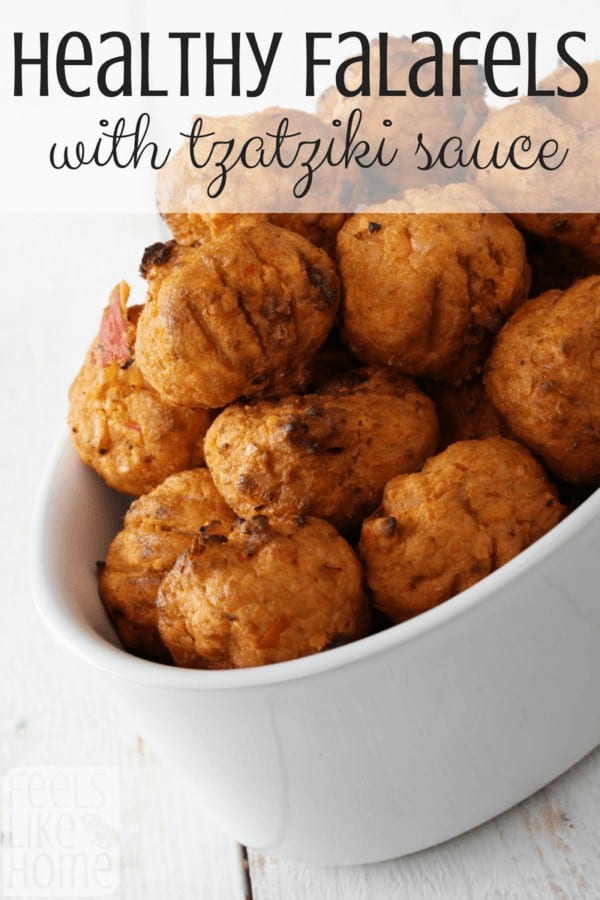 Pin
Joe and I had the most fabulous supper tonight. I know, Dear Reader, I say that all the time, but it's true this time. Really. It was amazing.
A few months ago, I found a recipe for Crockpot Falafels on A Year of Crockpotting. Joe and I tried them, but we made them on the stovetop and fried them in oil. They weren't so great.
I wanted to make them again, and I decided to bake them instead of frying them on the stovetop. (The crockpot wasn't an option since it was 4 in the afternoon when I made my brilliant decision.)
I combined a few recipes that I found online, made Joe run to the grocery store for a cucumber and some eggs, and set to work. The results were divine.
We really debated about what to have alongside the falafels since we didn't want to make sandwiches out of them. We ended up having a beautiful little salad of spring mix, crumbled feta cheese, black olives, and Chef Tim's Sweet Balsamic Vinaigrette dressing. The salad alone was amazing and wonderful, and with the falafels, it was a Mediterranean meal for the gods.
A side note - Falafels are the most inexpensive entree I can imagine. We paid 88 cents for the bag of chick peas, and it yields about 28 falafels. Even with all of the other ingredients, they cost just a few cents a piece.