Resources to learn how to crochet for beginners with this ultimate beginner's references. Don't miss these awesome books, websites, and YouTube videos.
I have a small confession to make – I may be a slight craft-a-holic. I'm sure there's some official definition for this floating around on the interweb, but the name is pretty self-explanatory. I absolutely love creating meaningful and fun things, and it's a bonus if I can gift them to others.
Crocheting is one of those crafts that can be as simple or elaborate as you want to make it, and the interest in learning to crochet has exploded recently, in part because people are spending more time at home and searching for hobbies to occupy their time.
I recently shared 12 reasons you should take up crochet as your next hobby, so check that out if you're not sure.
You may be interested in becoming a crochet entrepreneur and selling your creations on Etsy (have you seen those crocheted cat couches???) or simply looking to add an enriching new hobby to your life. Whatever your reason, I've gathered together some of the best resources for learning to crochet to make your crocheting journey as stress-free as possible.
What You Need to Get Started
Getting started with crochet is relatively basic, and you don't need to invest hundreds of dollars in supplies (this is my kind of hobby!). A basic crochet starter kit should include the following:
Size I-9 Aluminum Hook - The aluminum part is essential, as it enables you to slide the yarn over the hook more easily.
Yarn - When you're just beginning to crochet, choosing a light color yarn is important because it will make it easier for you to distinguish between stitches. (Brights are okay, too, but stay far away from dark purple, dark blue, and black, all of which are really difficult to use.) You also need to make sure that you purchase #4 medium or worsted weight yarn (this should be on the label) as this is the easiest weight to work with.
Sharp Scissors - You'll want to find a small pair scissors to cut your crochet yarn with, and not just because miniature things are cuter. Smaller, sharp-pointed scissors are designed for cutting yarn, thread, and fabric.
And hide those sharp little beauties because using them to cut paper or other non-yarn things will dull them quickly! Ask me how I know.
You can be extra-thrifty and only invest in these three items to get started with your first project, or if you're really invested, you can find crochet hook kits (those are my favorite hooks and the ones I use every day) and bulk yarn kits. Just know that you don't have to spend more than $15-$20 to begin crocheting.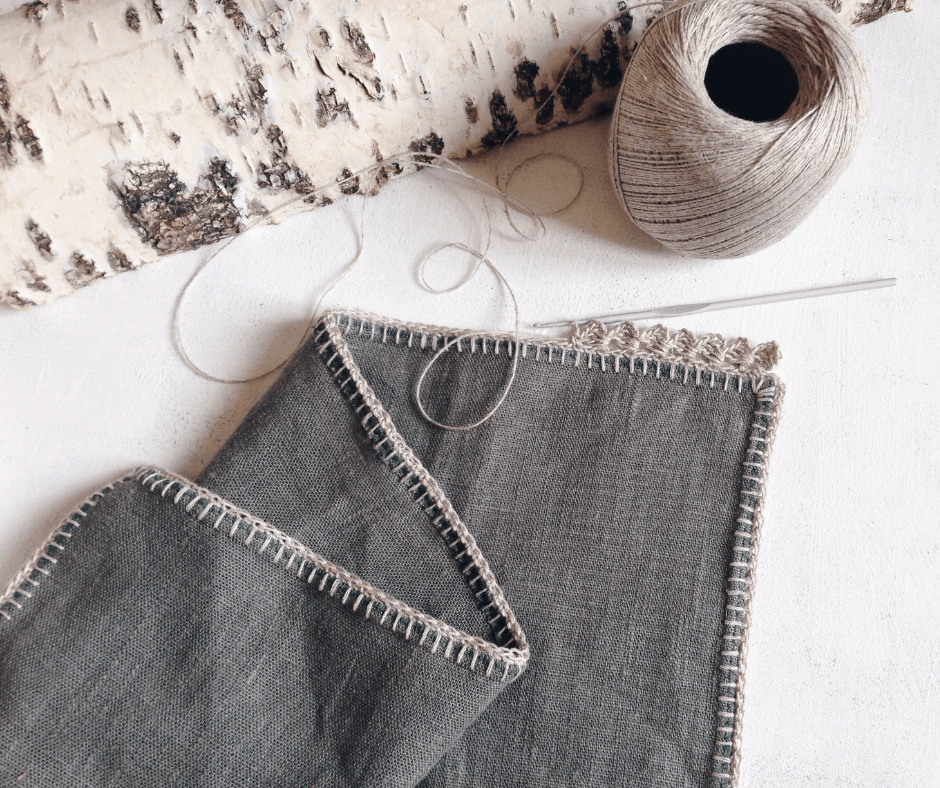 15 Best Resources for Learning to Crochet
So, you've gotten your hands on the basic crocheting supplies, and you're ready to go.
This is where the fun begins!
sI know that people learn in a variety of different ways, from visual to kinesthetic to simply reading along and following directions. That's why I've divided up your beginner crochet resources into the best books, videos, and online tutorials, so that there's something for everyone.
Best Crochet Books for Beginners
There are many excellent crochet books for beginners out there if you learn best by reading and following along with step-by-step photo tutorials. Here are several of the most popular ones:
This book really is for the novice of crochet novices, which is exactly what you need if you've never crocheted before. The author guides beginners through the crocheting process one step at a time, covering the different types of hooks, yarns, and how to properly hold both before getting to different types of stitches. The full-color illustrations of stitches and beginner projects are a huge plus for this book.
The contents for this learning to crochet book are very clear and easy to follow, and step-by-step photos are included with each type of stitch and technique. The book doesn't have projects for beginners, but it's an excellent investment if you just want the basics for how to get started. It's tiny and short and just costs a couple of dollars.
If you're constantly making literary references that only a few select people understand, this crochet project book is for you. You only need to have mastered basic beginner crochet stitches before creating characters from your favorite classic novels. I'm definitely adding this one to my list because you can't go wrong with Anne of Green Gables!
Okay, so maybe I included this book because of the authors' last name. BUT the more significant reason is that this reference guide is the only one you'll ever need for learning how to crochet. In addition to covering all of the basics, The Complete Crochet Course also includes ten patterns for beginners.
This witty beginner's crochet guide is full of humor and a range of patterns and techniques, from total novice to advanced crocheter. The authors promise that you'll learn how to crochet in less time than it takes to potty train a stubborn toddler (okay, so I added that part), and the book includes 30 stylish and fashion-forward projects for a variety of taste and skill levels.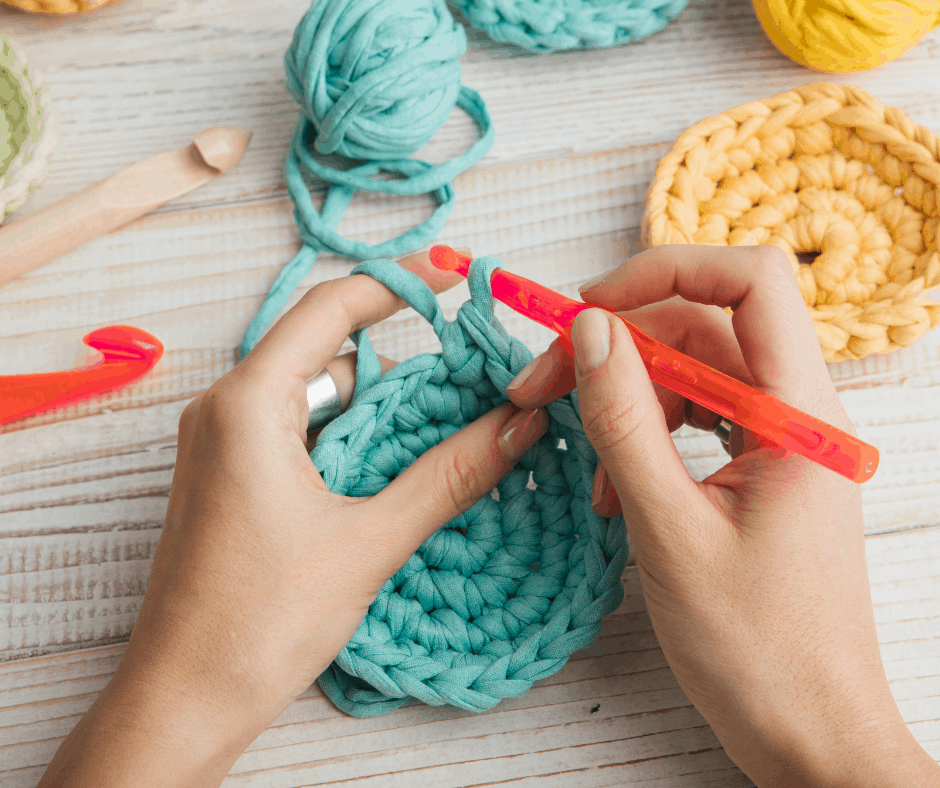 Best YouTube Instructional Videos
I love instructional videos because I can stop and rewind as many times as I need to in order to master a concept. (Can you believe that our kids don't know what "rewind" really means?!) All of the content creators I'm about to introduce to you have been in the crochet game for quite a while, and they've all built reputations for being as user-friendly as possible when it comes to teaching the art of crochet to others.
There's a reason why crochet aficionado Sarah-Jayne Fragola of Bella Coco has over 960,000 YouTube subscribers – she knows her way around a crochet hook. If you're more of a visual learner, Bella Coco's playlist for absolute beginners can lay an excellent foundation before you venture on to her other tutorials and projects. Each video is under 10 minutes long, so it's not terribly time-consuming if you need to replay them to gain a better understanding.
The Crochet Crowd produces amazingly simple-to-follow videos and tutorials on both YouTube and their website. This specific video covers crochet from the very beginning, starting with the basics and moving through common stitches. Once you work your way through this tutorial, check out some of the others here.
Another excellent set of beginner crochet videos comes from Tamara Kelly at Moogly Blog. I like that these videos each cover a specific stitch or skill, so most of the videos in the playlist are only around two minutes. Chunking them up like this enables you to quickly locate what you need without sorting through a longer video.
My daughter, Grace, is the only left-handed person on either side of our family, and I know from first-hand experience that the world is made for righties. Learning to crochet can be very difficult for lefties, as everything is backwards and almost all beginner crochet videos seem to take for granted that viewers are right-handed. That doesn't mean lefties can't use them, but there are some differences to acknowledge. Donna Wolfe from Naztazia thoroughly covers crochet basics for lefties, including different stitches and finishing projects. As soon as I can get Grace interested in crochet (which may be never, but I still hope), we will watch this set of videos to get her started.
Judging from the millions of views this video has received, you don't need to feel any shame for needing to slow things down a bit. Even if you need to pause and rewind this tutorial several times (like I did), the extra-slow demonstration of how to get started with single crochet stitches means that you will know exactly what to do each step of teh way, and you can work your way up to regular speed tutorials from there.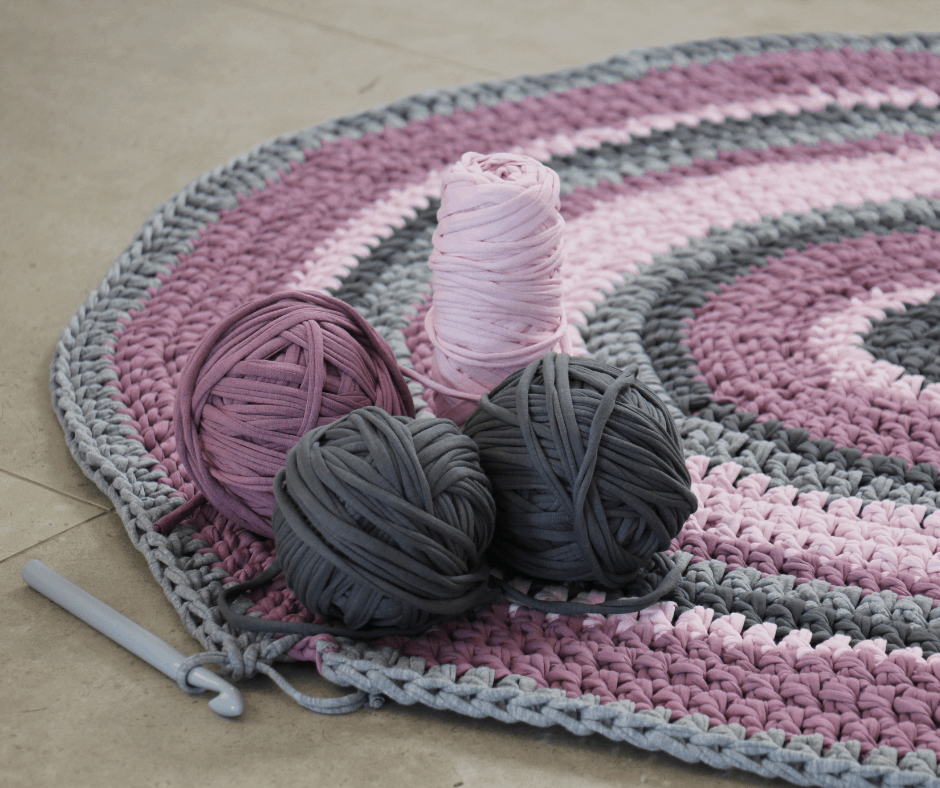 Best Online Resources
In addition to books and videos, it's always wise to have several websites or blogs bookmarked for easy reference. Most of the following sites not only offer free tutorials, but you can also find gorgeous patterns for crochet beginners and additional (often free) guidance as well.
Craftyminx: Crochet School
I love this particular website because the blogger, Dana Beach, has created an official Crochet School course you can work through, complete with a syllabus! It's entirely free, and you can even contact Dana if you have questions while working your way through the modules. She even addresses these questions in subsequent modules, so you might find what you're looking for as you go along.
I'm a big fan of Crochet Guru's webpage layout because it's so user-friendly. Bobbie Thomson has created many beginner crochet tutorials (all of which are free). She has even made left-handed crochet videos of each tutorial with pictures. I am loving the fight for crochet equity, Bobbie.
Visiting Mama in a Stitch's website is like being connected with your inner crochet zen. This is one of the best sites to visit for free crochet patterns, and if you subscribe to owner Jessica's mailing list, you can regularly receive additional resources and crochet tips. If you like what you see, you can sign up to be a Mamas Maker Member for a small annual fee.
This one's for all my podcast lovers out there. Whether you're just beginning to crochet or have been in the game for a while, Sandra at Cherry Heart Blog has created endlessly engaging content, from her podcast to an incredibly detailed and organized stitch directory. She also divides crochet techniques by skill level, so once you master the beginner stitches, you can progress to the more advanced tutorials.
Melanie's website takes a more holistic approach to all things DIY, so there are resources for crochet, quilting, and sewing to choose from. In terms of beginner crochet materials, Melanie recently created a Beginner Crochet Guide for newbies, and the guide also includes several instructional videos. You can access all of the videos on the guide page, and you can also purchase premium crochet courses depending on what you'd like to accomplish.
I hope these resources for beginners will get you started! The best way to get better is to get started, so pick up the materials and start hooking!
(That's a big of crochet nerd humor. I couldn't help myself.)
(I'm not sorry.)