12 reasons why you should learn to crochet including real benefits that have been proven by science. Crochet helps heal and relieve stress; it is much more than just a craft or creative hobby. Find out why and how crochet may be just what you need.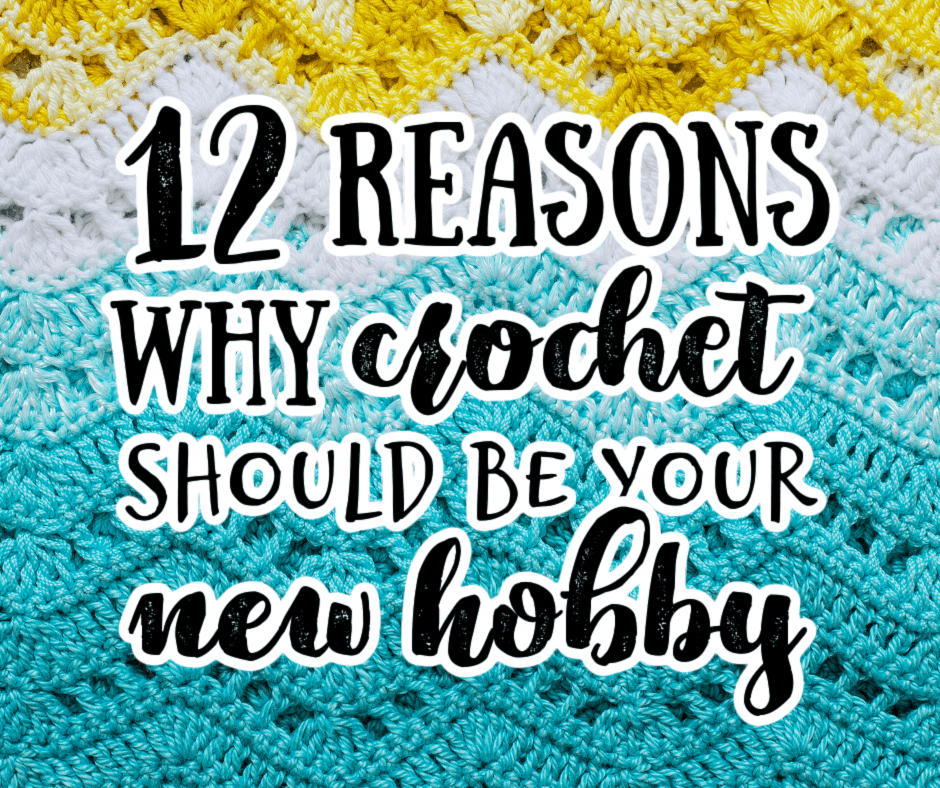 I tried crocheting when I was fresh out of college. I had seen one of my mom's friends crocheting, and my interest was piqued.
I bought the most expensive, fanciest yarn I could find (big mistake) and a standard sized crochet hook, and I asked her to show me what to do.
Jeanne told me to make a scarf being that it can be a very simple rectangle that uses all the same stitch. She showed me a basic single crochet stitch (don't worry if you don't know what that means) and told me how many stitches wide to make my rows.
Then I crocheted.
The problem was that the fancy yarn (with many fibers sticking off of it) made it next to impossible to see the stitches and loops - and you can't really crochet if you can't see the stitches.
So I ended up just knotting the next row of crochet stitches in anywhere and my scarf had wavy, unpleasantly uneven edges the whole way up. And also, it got generally wider as I went along.
It was a hot mess, and I threw the whole thing in the trash before I was finished.
Fast forward ten years, and a temperature blanket caught my eye on Instagram. My good friend was going to crochet a blanket with one row for each day of the year, and the color of the row would correspond to the high temperature for the day. She made it sound really simple, and my interest was piqued again.
The blanket required a lot of yarn in 10 different colors, so I was able to purchase cheap acrylic yarn (which is very easy to crochet as it turns out), found instructions for the basic crochet stitches in a YouTube video, and got started.
Guess what!
It was super easy this time. The stitch was easier - start with a slip knot, add a row of chain stitches, and then use a cluster of 3 double crochet stitches with big, wide spaces in between clusters - and I was able to see exactly where each stitch should go as I moved up the blanket. I was able to count the clusters and had even edges the whole way up. It was amazing, and I actually made a project (and a whole blanket, no less!).
At this point, I've expanded into many other projects, having crocheted dozens of afghans using that first cluster pattern (called a granny stripe if you're interested) and then advancing to increasingly more complex stitches and patterns. I've made shawls and scarves, amigurumi and doll clothes, necklaces, and even dollhouse furniture. There is no end to my mad crochet skills. ha!
You can learn to crochet too!
For those of you who follow my blog regularly, you know how much I love inexpensive crafting ideas. The fact that you can begin learning to crochet with only a few small purchases, including pretty cheap acrylic or cotton yarn, is a big plus in my book.
It seems like there are several reasons for the sudden interest in crochet and other yarn crafts, and it's partly due to social media attention on Instagram. Crochet-preneurs and people interested in learning to crochet can connect and showcase their projects, which I think is pretty awesome. That's not the only reason for the surge of crochet craziness, though.
Why all the craze about crocheting?
I may be going out on a limb here, but I think it's safe to say that the main reason for the renewed interest in crocheting has something to do with a craving for purpose in uncertain times. Over the past year and a half, millions of people have been forced to alter the course of their lives dramatically.
This could have taken the form of working from home, being laid off, or having to resign in order to provide childcare and schoolwork assistance. As humans, we're very routine-oriented, so the sudden upheaval caused by COVID-19 understandably left many people adrift on a sea of stress. Crocheting is very relaxing because it's monotonous: you craft the same stitch over and over until you can almost do it without even looking. It gives you time to let your mind wander and just be without having to concentrate.
Crocheting has earned its own share of social media attention recently, in part due to the explosion of crocheted Bernie Sanders doll (here's the doll pattern, here's the finished doll, and here's the beginner pattern for Bernie's famous mittens) after the presidential inauguration. I think that's when a lot of people truly began to realize crochet's potential for humor and creativity (I certainly got a chuckle out of them).
As many people have come to find out, crocheting has wonderful benefits to the mind, body, and spirit. If you're still on the fence about whether or not to pick up a crochet hook, read on to discover 12 reasons why crocheting should be your new hobby. Warning: it just might result in a spur-of-the-moment trip to the nearest craft store.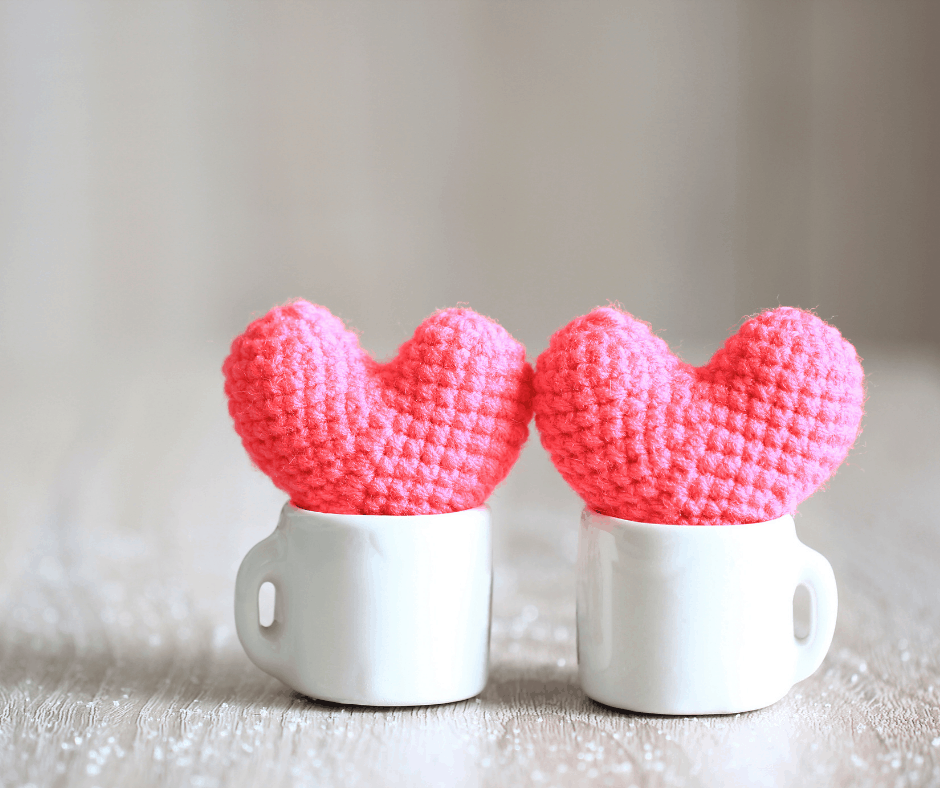 12 Reasons Why Crocheting Should Be Your New Hobby
Crocheting is inexpensive.
Learning to crochet is amazingly easy on the wallet, and you only need a few items to get started. All it takes is a crochet hook (one with an ergonomic handle is no more expensive than a regular one, but it is much nicer to work with), some colorful yarn (I recommend a yarn weight of 4/worsted weight yarn for beginners), and a pair of sharp scissors to begin. Once you become more experienced, you can branch out to different hook sizes, different stitches, and more advanced projects.
If you've never attempted crochet before, you can also find a seemingly endless supply of free tutorial videos and online resources. Many crochet websites offer free patterns, from beginner to advanced. You can discover many popular crochet resources here as well. (Stay tuned for an article next week with loads of resources for learning!)
Crochet provides a creative outlet.
Regardless of your interests, there is always a crochet project out there to showcase your creativity and talents. Want to crochet miniatures of your favorite literary characters? There's a crochet kit for that (hello, Anne of Green Gables!).
Have you always dreamed of crocheting your own swimsuit? Fear not, oh progressive swimmer. Patterns exist for those as well.
Whether you're infusing your favorite colors into infinity scarves or eventually designing your own innovative crochet patterns, the creative possibilities are endless.
You can always improve your crochet skills.
I'm a very goal-oriented person, which is one reason why the hobby of crocheting is so engaging. You can start with learning basic stitches and smaller projects, and even those first attempts can be improved on and perfected.
After you've mastered the foundational elements of crochet, you can also push yourself to attempt more elaborate stitching techniques and advanced patterns. With crocheting as your hobby, there is always a chance to learn something new, which in turn boosts your confidence and self-esteem as you progress.
Crochet is appropriate for all ages.
Okay, so you can't really teach crochet to a toddler, but children can begin to learn crochet basics as early as age five. Once they've become comfortable crocheting on their own, you can introduce very simple patterns and go from there.
That's one of the things that I love about crocheting – there really is no cutoff for learning this crafty skill, and anyone can start as a beginner. From your teenager to your grandma, many people can find something appealing in the crochet universe.
Crochet can help to manage anxiety and depression.
The struggle to cope with anxiety and depression is very real for millions of people. According to the Center for Infectious Disease Research and Policy, rates of depression tripled during COVID-19, and it's easy to understand how the social and physical restrictions put into place could produce negative impacts.
Crocheting can be a soothing antidote for both anxiety and depression in several ways. The repetitive motion of crocheting helps you focus on the task at hand instead of the many thoughts flying around in your head. Picking yarn in relaxing colors can also work wonders to calm you down and return to the moment.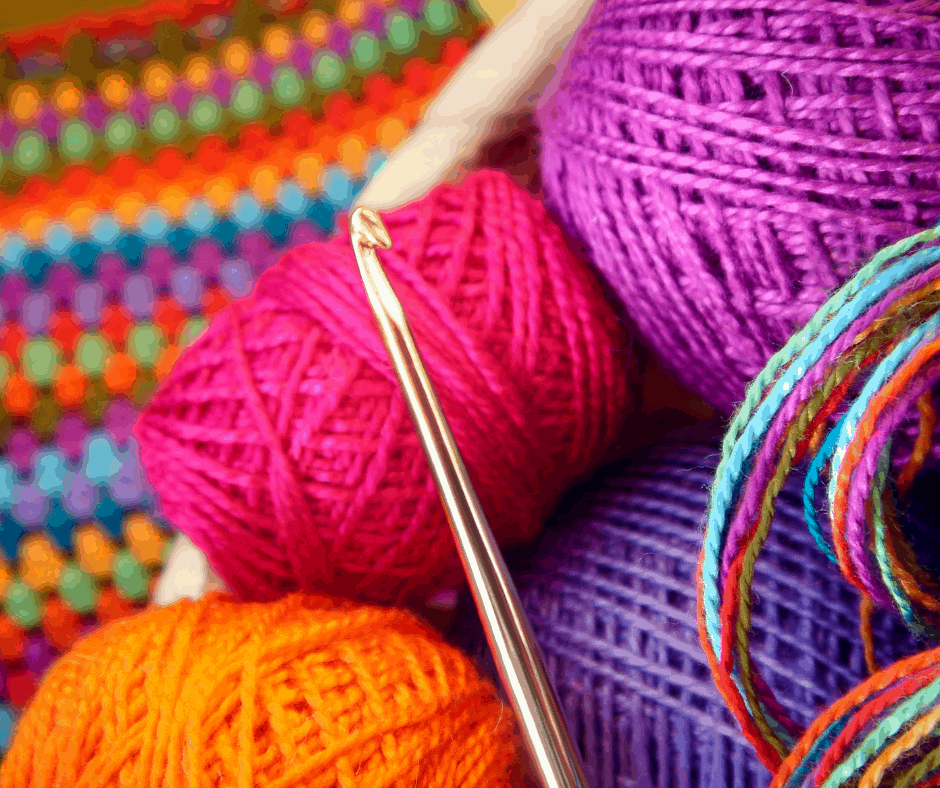 Crochet builds confidence.
If you've ever struggled to master a new skill, you may remember how empowering that feeling of accomplishment was when you finally succeeded. My daughters loves to cook with me, and I love seeing their faces light up when something they've worked hard to make has delicious results.
Crochet is another one of those confidence-boosting skills that increases your self-esteem as you learn more and more techniques and use them to create beautiful pieces of your own. It's also nice to hear someone else admire the fruits of your labor, and that will certainly happen as you gain experience.
Crochet improves mental stamina.
Crochet's positive impact on mental stamina has consistently been proven in multiple studies, showing that it can actually alter your brain chemistry and stave off Alzheimer's and dementia. In fact, a Mayo Clinic study conducted by researcher Dr. Yonas Geda, MD, found that regularly crocheting can reduce dementia symptoms by 50 percent. That's crazy!
The cognitive benefits of crocheting don't just apply to Alzheimer's and dementia – they can help improve mental stamina in people of all ages. If I told you how many times I've forgotten where I put my phone, you'd probably send me a crochet gift basket in tomorrow's mail.
Crochet encourages social connection.
There's a reason why the mention of crocheting conjures up mental images of your grandma and her friends, gathered together with their crafting projects on the front porch and gabbing about how the minister's sermon ran over by twenty minutes: crocheting brings people together.
There are countless ways that people can connect through crochet, both virtual and in-person. For example, Instagram has started quite the crochet movement among our generation, and social media platforms are an excellent way for crafters to showcase their creations and get feedback from others. Crochet groups are also becoming increasingly popular, and there's always the option of starting one yourself!
There's even a social network dedicated to yarn arts. It's called Ravelry, and people go on to share patterns, to do lists, and triumphant photos of finished projects.
Crochet is relaxing.
Not only does crochet act as a coping mechanism for anxiety and depression, but it also reduces stress and promotes relaxation. The rhythmic motions of crocheting can take your mind off your troubles and help you focus on the simple movement of the yarn over your crochet hook.
For those of you with young children, crocheting seems infinitely less stressful to work on while your two-year-old is awake, especially since there are no needles to contend with or fine thread to trail all over the house. The worst thing that could happen is they poke their sibling with the hook or unwind your yarn. Annoying, yes? Easier to clean up? Also yes.
Crochet helps with movement and dexterity.
If you're suffering from arthritis or decreased mobility in your hands and fingers, crocheting can help with that as well. The repetitive motion of crocheting is amazingly effective for maintaining or increasing flexibility in your fingers and hands, and there are many different hooks available to ease any discomfort from prolonged periods.
Crochet provides endless gift possibilities!
They say it's better to give than to receive, and learning to crochet provides ample opportunity to create memorable, handmade gifts that your friends and relatives will cherish. Amigurumi crochet figures are all the rage right now, and I am currently loving the fact that you can crochet the characters of Friends (complete with Phoebe and her guitar!) in addition to Bernie Sanders, who I linked above.
I have gifted many, many granny stripe afghans over the years to pretty much everyone I know, plus shawls, scarves, necklaces, and stuffed creatures. From doilies to baby blankets to cardigans, there is no end to the gift possibilities!
Crochet has income-earning potential.
While I'm not saying that you should begin crocheting with the end goal of setting up a store on Etsy, I am saying that there are future possibilities of selling your work if you enjoy it and get good enough. If you eventually desire to showcase your hard work, you should do it! Check and see if there are any local craft shows in your area, or see what it takes to create your own online store. There's nothing wrong with sharing your skills and creativity with others (and earning a little extra income in the process).
I hope you are convinced that crocheting could be a great new hobby for you and even for your kids. (I taught my teen's best friend to crochet last summer, and I would teach my teen if she was interested.)
If you're sold and ready to get started, check out these 15 awesome resources for beginners to learn how to crochet.
Have questions about crocheting? Ask in the comments below.
For more self care recommendations (including book reviews), check out the Self Care Index and for more crafting posts, check out the Crafts & Hobbies Index.