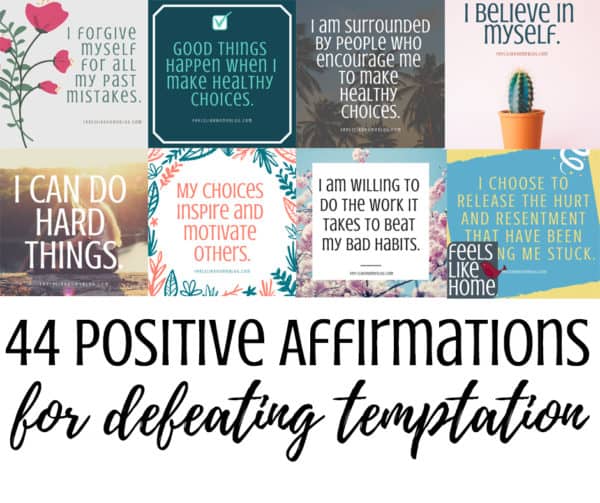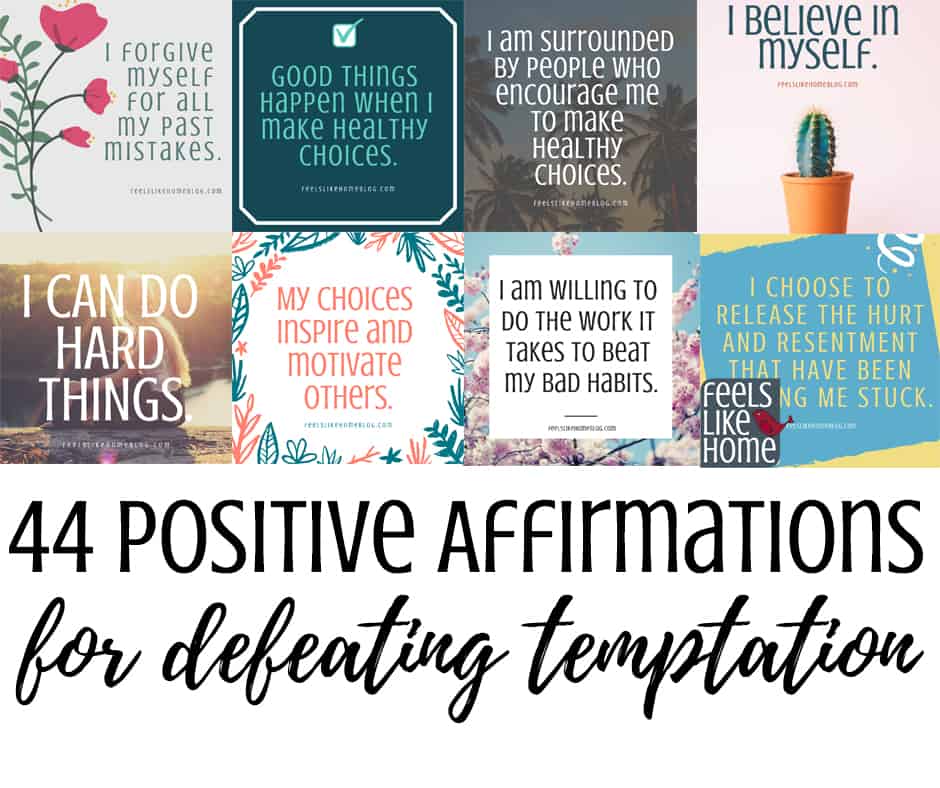 Eight years ago, when I was in the behavioral health center (which means mental hospital in plain English), I learned about the power of positive affirmations. I started using some at that time, and I have tweaked them constantly over the years. I design them on my computer, print them on cardstock, laminate them, and hang them in different places that I'll see them throughout the day.
I have affirmations in my bathroom, on the mirror, on the mirror on my dresser, on the shelf above my work computer, and in my living room. I stop and repeat my affirmations three times whenever I see them, and that action alone helps to boost my mood, calm my spirit, and turn around my bad days.
When I realized that I was having trouble overcoming my food addiction, I knew that printing and posting some affirmations might help my mind to get in front of the addiction and defeat the temptations I was feeling.
I can't say that positive affirmations are a miracle cure. They're not. I didn't stop succumbing to temptation overnight or even in a couple of weeks or months. In fact, I still succumb sometimes.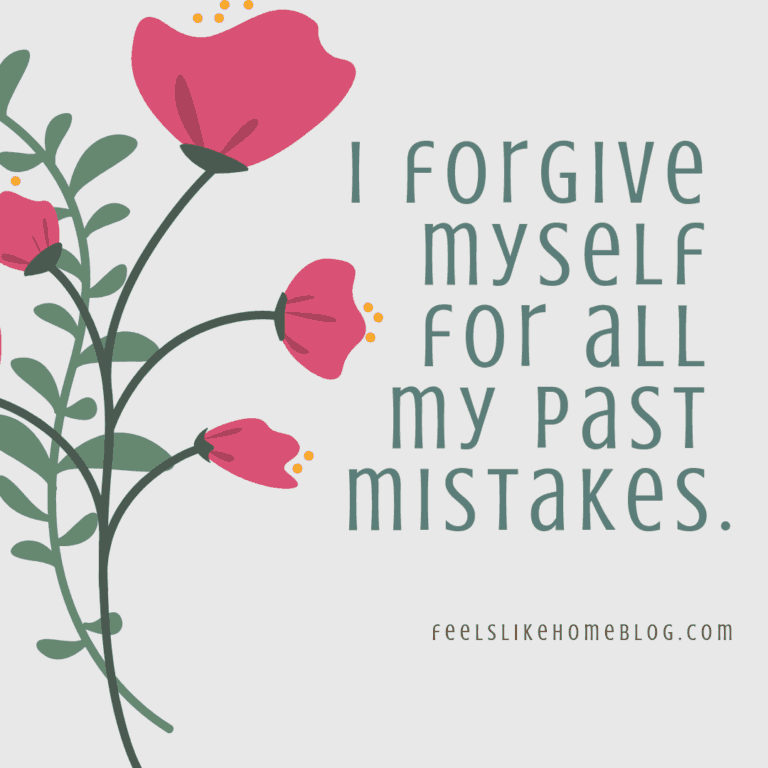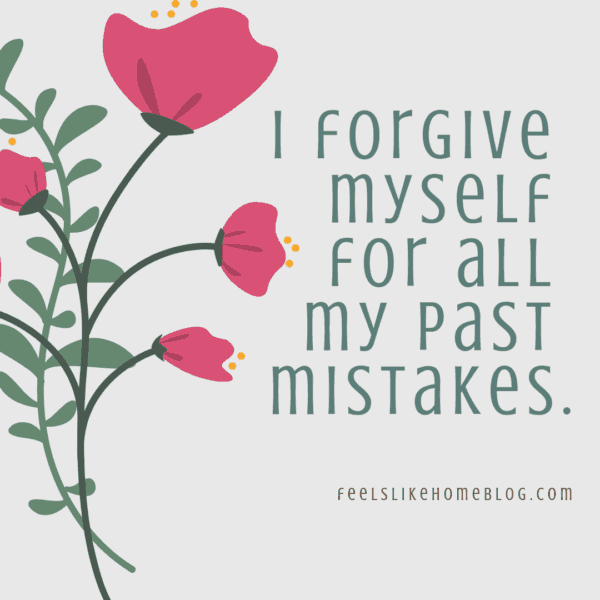 What I can say is that I am kinder to myself now. I forgive myself and move on when I slip. I don't beat myself up or berate myself, which I have done consistently for most of my life.
And, even though affirmations aren't a miracle cure, they have made me feel stronger and more in control of my choices. I remember the phrases when temptation strikes, and something like: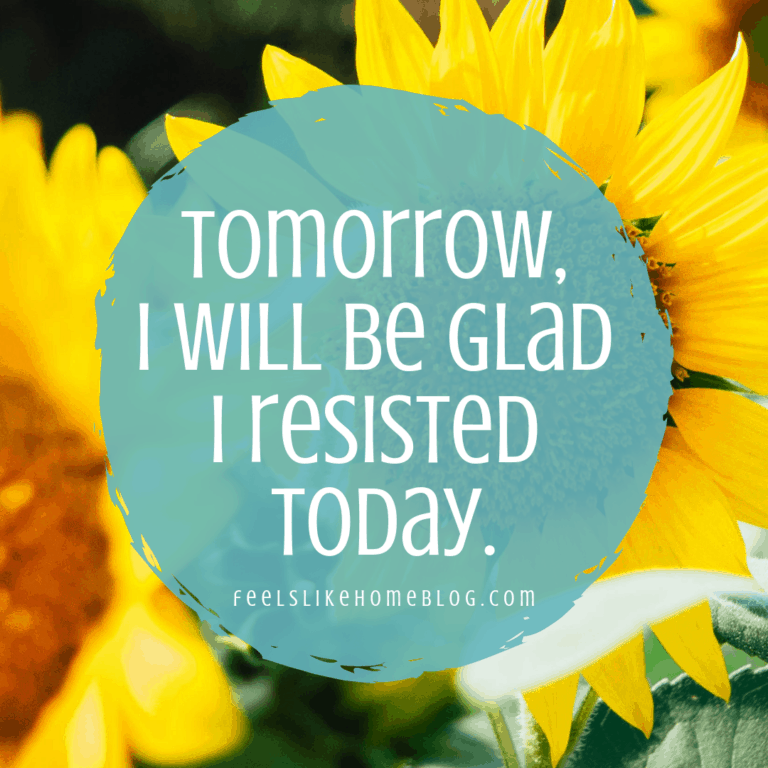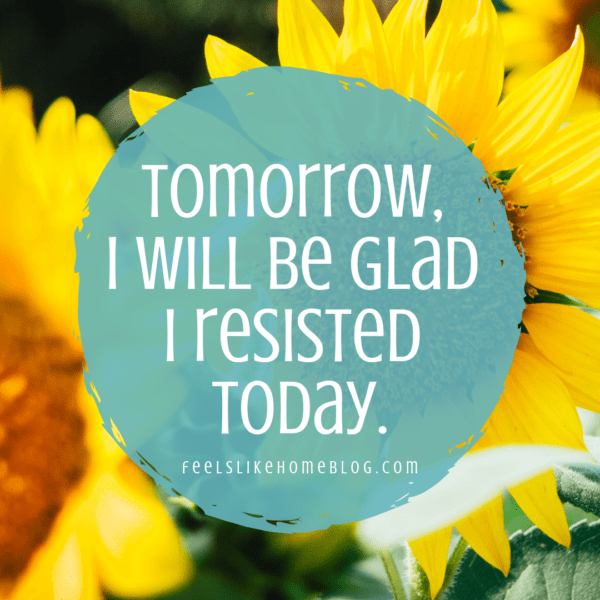 and that affirmation, which has been cemented into my brain, helps me to make a conscious choice - the right choice, the healthy choice, the choice that my future self will be proud of.
Knowing that so many of my readers struggle with addictions - food, shopping, bad decisions, alcohol, and more - I knew that these affirmations had the potential to help more than just me.
Note: Two of these particular affirmations do mention God, but they are not as heavily Bible and Jesus centric as the others I've created. Only one of them mentions addiction, so they are applicable to much more than just people who identify as addicts.
Do positive affirmations work?
Because I am a Christian believer with a strong faith, I wanted some evidence that positive affirmations would help me to defeat that nagging ugly voice I hear and forge new pathways in my brain. Turns out, there is real science behind the power of positive affirmations.
According to an article in the journal Psychology Today, "affirmations can be a powerful tool to help you change your mood, state of mind, and manifest the change you desire in your life."
The messages you allow to permeate your brain, to really sink in, have the power to actually change your brain, causing new pathways to be formed and old ones abandoned. And then, of course, new pathways lead to new thoughts, new thoughts lead to new actions, specifically, actions that don't include acting on the impulse to eat brownies.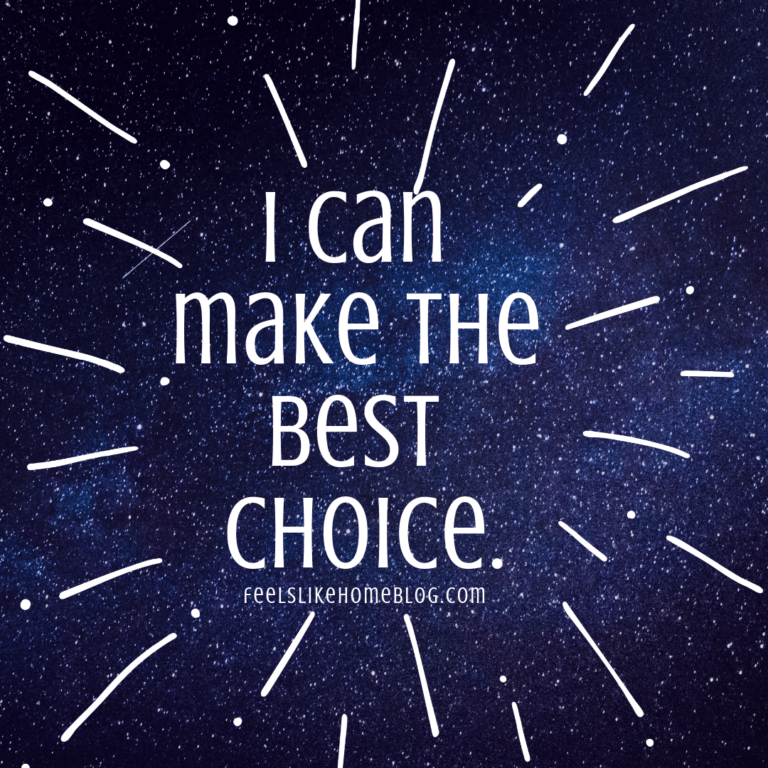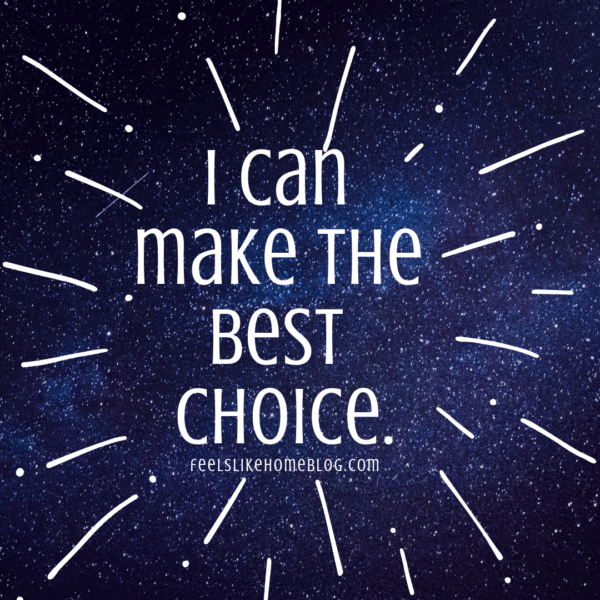 What can positive affirmations do for you?
That little voice in your head criticizes you. It makes you feel guilty, afraid, angry, and unloved. You constantly worry that you might be screwing up your life, that you'll never be able to stand up against these temptations.
These negative thoughts can have power over you if you don't replace them with positive thoughts - truths based in love, peace, and hope.
Research has shown that positive affirmations:
Combat the negative effects of stress.
Boost problem-solving abilities.
Create long lasting feelings of happiness.
These printable positive affirmations will encourage you and lift your mood. They will help you to forge connections in your brain between healthy choices and the life you really want. And, perhaps most important of all, they will remind you to see yourself the way God sees you - His beautiful, beloved, and peaceful child.
When you study these cards daily, you will:
Feel confident in your ability to make healthy choices
Treat yourself with patience, respect, and love
Accept your imperfections without judgement
Stop beating yourself up about your slips and mistakes
Feel proud of yourself as you celebrate success

How to use these positive affirmations
Here's what I did with these cards:
Save the file (um, obviously, right?)
Print the cards on cardstock
Cut the cards - they are squares for to make this easy!
Laminate for durability
Store in a small box or envelope and keep them in a safe place (Mine are in my underwear drawer.)
Choose one affirmation to focus on at a time. You might want one per day or one per week, or just change it whenever you feel like it.
Post somewhere that you will see it several times throughout the day. I like mine on the bathroom mirror, but you could also put it on a kitchen cabinet, the fridge, your car's dashboard, or some other spot.
Repeat the affirmation three times every time you notice it, preferably out loud. (But I understand if you say it in your mind because there are other people around.)
Get these positive affirmations for overcoming temptation and addiction today to get the encouragement you need!
Claim a mindset of peace and take back your thoughts back from the enemy.
You can be confident and whole again.