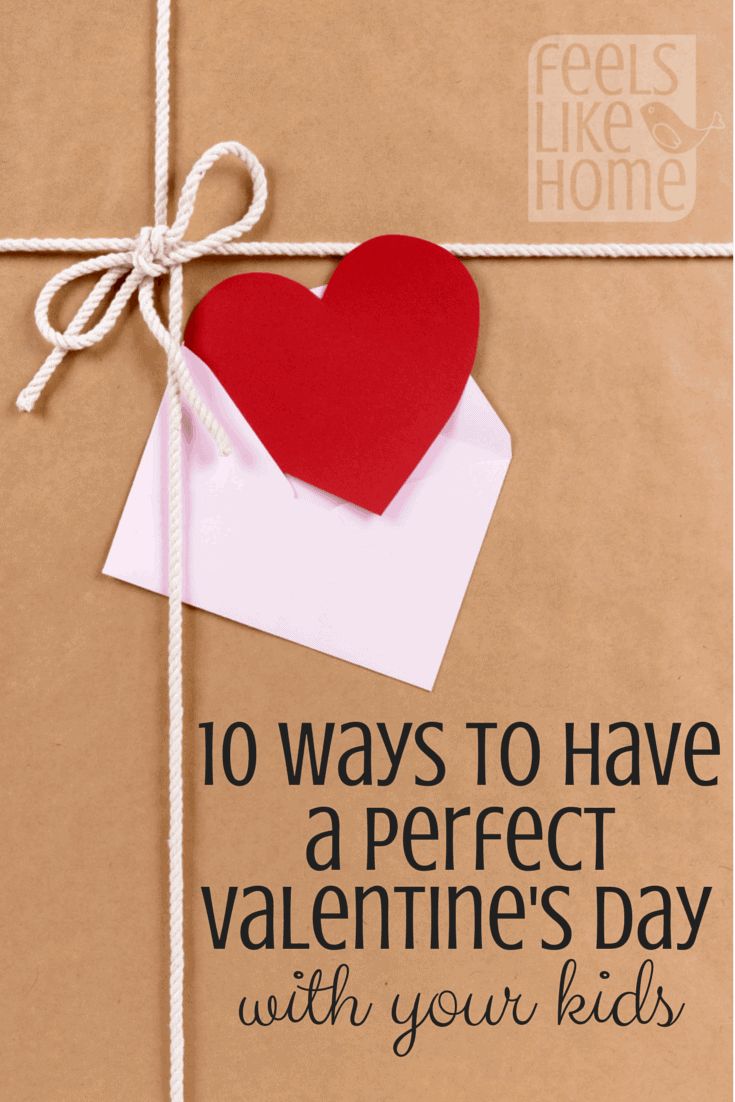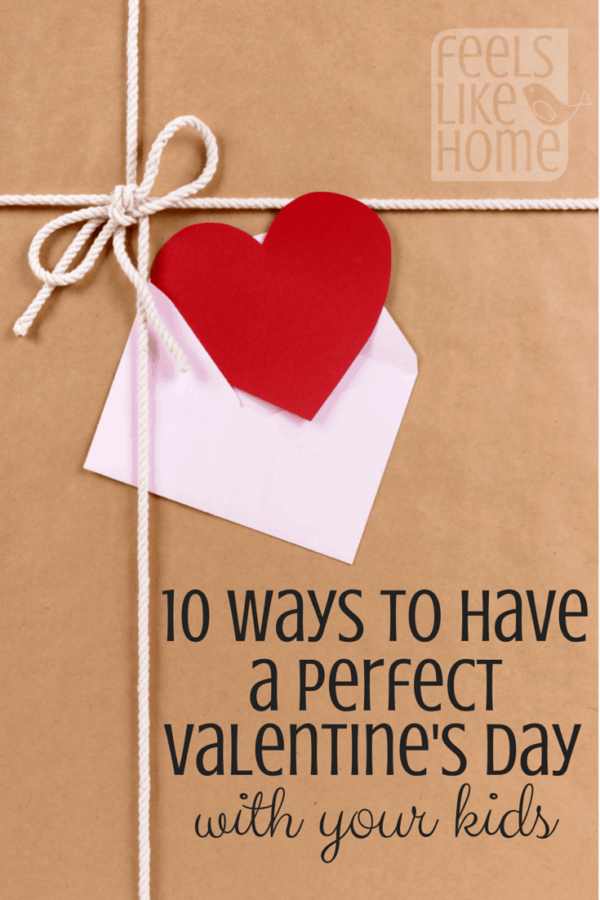 Pin

So often, Valentine's Day is about grand gestures: marriage proposals, date nights at fancy restaurants, bouquets of roses and heartfelt greeting cards.
It's also typically about romantic love. But that shouldn't stop you from celebrating love with your kids. You don't have to choose between celebrating your love for your spouse and that for your kids. You can do both.
What's more, Valentine's Day with our kids doesn't have to be big to be grand. In fact, our kids are perfectly happy with small.
Small gestures can make Valentine's Day a day your kids will not forget. Try some of the following this year: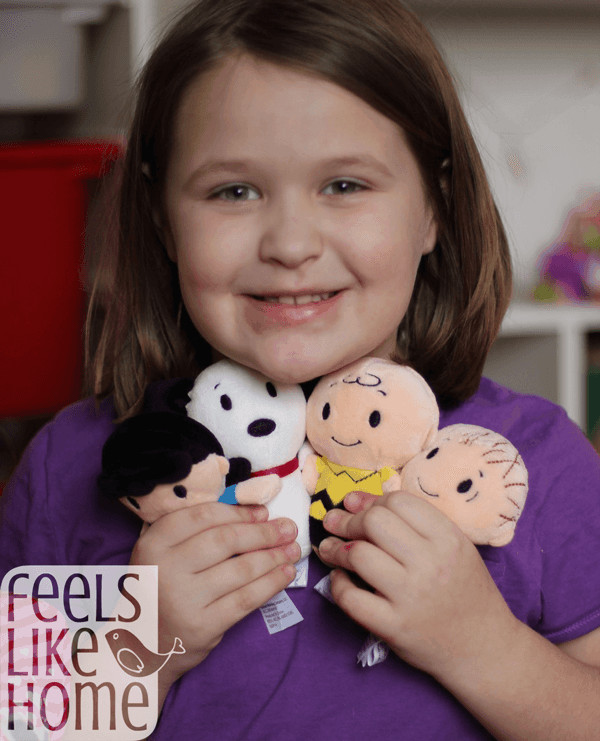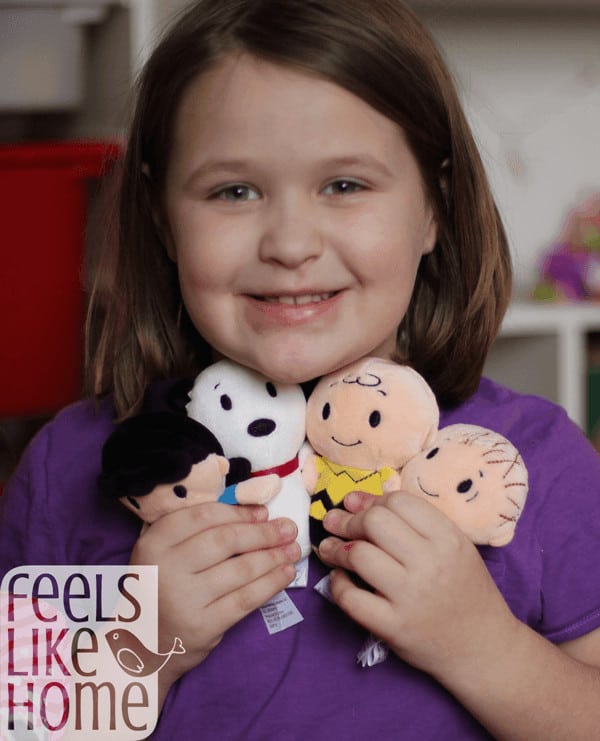 Pin
10 Ways to Have a Perfect Valentine's Day with Your Kids
Give them a small gift. Hallmark's itty bittys are perfect because they're inexpensive, perfect for little hands, and really cute. Grace loves her Anna itty bitty, but she also loves this Peanuts set. They're adorable!
Make a craft. You can find lots of Valentine's Day crafts on my blog, and you can also find more on my Holidays board on Pinterest. Either way, find something to do with your kids, gather the supplies, and do it. Don't let a little mess spoil the fun.
Make heart-shaped food. Over the years, we've made heart-shaped omelets, pancakes, pizzas, and egg in a holes. We've cut brownies and cookies into hearts. We've made heart-shaped sandwiches. It doesn't matter what food you're making, you can probably either cook it or cut it into a heart shape to remind your little Valentine that she makes your heart big.
Have a heart hunt. Help your kids to cut 20-30 hearts of varying sizes out of colored construction paper. (Keep the empty heart shapes for another craft like this one.) Take turns hiding and finding the hearts around the house. Even big kids will get a kick out of this.
Have a scavenger hunt. My kids adore scavenger hunts, real ones with clues to read and running from one spot to the next. I found this one on Pinterest, and I'm going to use it this year to hide their gifts.
Give each kid a heart attack. Cut out 20 hearts, and write a different thing you love about her on each one. Hang them in a conspicuous place, like on the bathroom mirror or on her bedroom door. (Also, I have a heart attack printable in my shop for your spouse! Should I create another for the kids?)
Do Valentine's Day Mad Libs. Grace loves Mad Libs, so these are right up her alley.
Play with them. You've heard that kids spell love T-I-M-E, right? Spend some devoted time with your kids, doing whatever they want to do.
Give them a fun coupon book. This coupon book is so perfect. Extra screen time, ice cream on the town, soda for dinner - these are treats any kid will love.
Go on a family date. Grace's perfect Valentine's Day would include a family date to go out to dinner, so I couldn't leave that off my list!
Whatever you decide to do for Valentine's Day, if it involves spending time with your kids, they will be ecstatic. Even the bigger ones who act too cool for you are delighted to spend time with you doing what they want to do.
This post is sponsored by Hallmark. All opinions, text, and project links are my own and were not provided by the company. Please see my disclosure policy for more information.