Joe loves pork chops; I can't stand them. Since Joe does most of our day to day cooking, I encourage him to make them sometimes. You know, 'cause he loves them. I manage. I almost sorta like pork chops when they're made using this recipe. As long as they're not cooked into hockey puck toughness. Which is most of the time. I just don't get it.
Anyway, this is a nice recipe, and it would be great with chicken breasts or pulled pork. Joe thinks it's awesome with pork chops.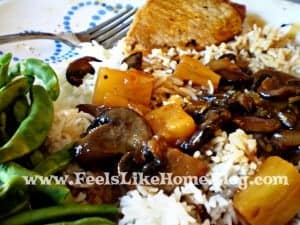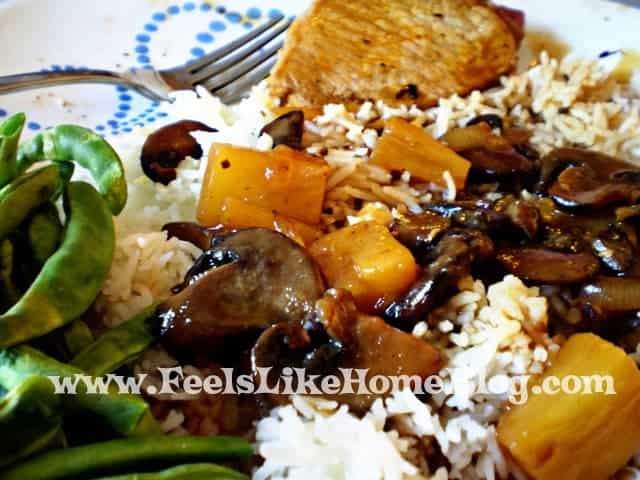 We normally add other veggies, using whatever we have on hand. This time, we stuck to mushrooms and pineapple. Joe found the original version of this recipe on the back of a can of Campbell's Golden Mushroom soup. Of course, he adjusted it a little to suit our taste.
Recipe