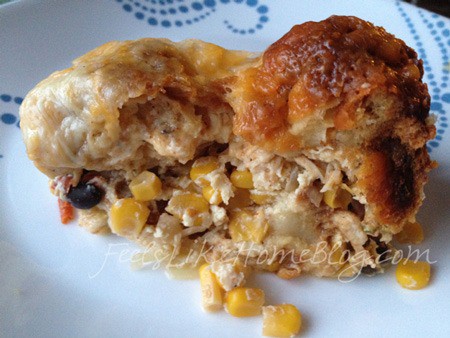 Joe and I are always on the lookout for our next favorite recipe. We try all sorts of things, including Crockpot meals, InstantPot meals, and meals prepared in the microwave.
Our 2-year-old oven broke a couple of weeks ago, so we've been using the Crockpot and microwave more than ever since then.
Yes, I called a repairman, but he didn't called back. I guess I should call someone else tomorrow.
Anyway.
We've become very resourceful where our microwave is concerned. And also?
In the middle of a heat wave, the microwave is a very smart appliance to use because it doesn't heat up our kitchen.
We made this meal in our microwave in a 9x12 pan which fit end to end inside. A 9x13 would not have fit inside, so we were fortunate to have that just so slightly smaller pan which did work. It also has a lid which makes it nice for this recipe which really needs to be covered to cook without burning. (It's called the Deep Covered Baker from The Pampered Chef, if you're in the market.)
Recipe